How Singaporeans Waste Money
Let's be real. There're bound to be days where we just want to pamper ourselves a little more, live the #baller life and make it rain. From splurging on expensive coffee to frozen yogurt, we sometimes play posh till we realize that we might have to survive on Maggi Mee for the rest of the month.
It's easy to overspend on fads and lifestyle habits in the name of spoiling ourselves, especially when there are too many options being shoved in our faces. In a bid to raise awareness about our little day to day financial decisions, we studied the things Singaporeans tend to splurge on.
Here're 10 of them and their alternatives, so you can still enjoy these luxuries at a lower cost.
1. "Premium" Coffee
For many of us, a day doesn't start until we had a sip of that morning joe. With branded coffee chains present at every turn you make, it's hard not to just go along with it and grab yourself a cuppa. You tell yourself "But..I have a loyalty card! And look, my coffee even has my name on it!", but while you do get your caffeine fix, you spend at least $6 every time you're there. If you get a cup every morning, that's $30 gone before lunchtime every week.
Alternative 1: Kopitiam coffee
Rather than getting these branded coffees, opt for a significantly cheaper option at your nearby coffeeshop. Not only is it more aromatic, seeing the towkay prepare the coffee is much more entertaining than trying to clear level 326 of candy crush while standing in line. To make things sweeter, all of that is probably going to cost you less than $2!
Not sold? Here're 10 reasons why kopitiam-styled coffee is an unbeatable classic.
Price of a tall beverage at Starbucks: $6.50
Price of Kopi: $1.40
You save: $5.10
Alternative 2: McCafe Coffee
Fine, if you must have a more atas cup of ice-blended coffee, give McCafe a shot. I know, it's hard to imagine how a fast food chain's artisanal coffee can compare, but McCafe's quality is overly underrated.
For instance, the Iced Caramel Macchiato has a special place in my heart – robust in flavour and not too sweet. McCafe also offers non-caffeinated drinks like hot chocolate and green tea concoctions, perfect for days when you're feeling dainty and posh.
Price of tall Macchiato: $6.50
Price of regular sized Caramel Macchiato at McCafe: $4.20
You save: $2.30
2. Fines For Exceeding Data Limits 
Gone are the days of 12GB/mth data plans. Today, determining if you should load that video on the train is a life decision itself. The need for data is real, but the monthly bills remind us of the price we have to pay for a meagre 1GB data top-up. Some network providers charge over $10 even if you exceeded your data cap by 0.000001GB. Talk about pain.
Alternative: Customizable Data Plans
Rather than scrimping and saving every bit of data you have, opt for customisable plans. Many may not know this, but Singtel offers a SIM-only deal where you can pay $20 for 5GB of data. If you need more data, talktime or SMS/MMS, have your mobile plan tailored to your lifestyle and you no longer have to think about phone bills scaring the life out of you.
Usual Data Cost: $10 per GB
SIM-Only Data Costs: $5 per GB
You Save: $5 for every GB used
3. Booking fees and surge prices 
There are days when we are lazy, late, or too tired for 1-hour long commutes to our destination. When that happens, the next best thing to do is to get a ride using one of the many transportation apps.
Unless your pockets run deep, the worrying doesn't end once you get on. I can't be the only one who glances anxiously at the meter whenever there's a jam or an oncoming ERP gantry. My heart beats every time the meter jumps, and I quickly do the mental sums of the expected damage.
Alternative: Grabcar
If the above isn't how you envision the perfect morning to turn out, this alternative is going to be your lifesaver. When you enter the destination on Grabcar, a flat fee will be calculated for you upfront – no hidden fees or surges in bad weather or traffic conditions.You pay the exact amount seen on the app. What's more, there are no booking fees, peak hour or midnight charges.
Another major plus of this app is receiving real-time updates on your driver's location and an estimated time of arrival so you can plan ahead. Grabcar also allows you to contact the driver directly when your pick-up point is hard to locate.
No more fretting over cabs that wouldn't stop for you because they're in the midst of changing shifts, or getting a heart attack from the surge prices because seriously, I've lost track of the intervals that are NOT peak hours.
4. Movie tickets 
Ahh, movies. We have a love-hate relationship with them. While they're expensive, we can't take the suspense of being the only one who doesn't know the ending to the latest Marvel movie. Many of us have lost this privilege years ago, but tickets can be pretty cheap for students. Even then, they aren't spared on weekends. The final bill often comes up to $13 per session.
Alternative: Membership deals and off-peak viewing
The experience of watching a blockbuster on big screens with surround sound is one that our 13-inch laptop screens can never offer. No way will we let inflation get in the way of our movie-going! The key to enjoying a movie without feeling like emptying your wallet is simple – be attentive.
Here's a summary of the best deals that can save you a whole lot of money.
Shaw
Student promo: $6.50 on weekdays until 6pm
SAFRA promo: $7.50 for non-opening titles
GV
GV promo: $6.50 every Tuesday
POSB/DBS promo: Up to $3.50 discount on their tickets
Cathay
Student promo: $7 on weekdays until 6pm
Price of a movie pass on weekend: $13
Prices after deals: $6.50 – $9
You save: $6 – $7.50
5. Overhyped Froyos and Soft Serves
Frozen Yogurt and Soft Serves are all the craze now. Llao Llao, Sogurt, Yoguru, Berrylite, Milkcow, Honey Creme, you name it. With slabs of caramel sauce and even a whole cloud of cotton candy atop, they're so darn photogenic. That can only mean one thing – that a hefty price tag ensues. Most of them start from $5, enough to buy you a decent meal!
Alternative: KFC Froyo
On a humid day, we could use a cold and sweet treat without feeling the guilt of spending money. If you often suffer the same dilemma, here's the ultimate solution: KFC Froyo. I know, it's a little eyebrow raising coming from a fast-food chain. But remember, McDonald soft-serves used to cost 50 cents too.
When I first tried the KFC froyo, I was a little apprehensive. But after giving it a chance, it has become a regular dessert of mine. I love that it's rich enough to hold its own as a dessert, but light enough to not make you feel stuffed after a meal. Perfectly balanced in tartness and sweetness, it's a little pocket of heaven when sprinkled with crunchy fruit loops.
Besides, it's just $2. I mean, why are you even thinking?
Standard Froyo Price: $6
KFC Froyo Price: $2
You save: $4 (to buy more KFC froyo over the next 2 days because it's that's good)
6. Branded Gym Memberships  
For some of us, what we spend on most isn't on food and shopping, but to get our #beachbod in check. As such, our top spending is, apart from protein shakes and supplements, a gym membership. Some gyms charge $80 per month, while basic membership plans at others can go over $200. All in the name for them gains, right?
Alternative: ActiveSG
Before you renew or sign up for a gym membership, save those big bucks and go collect your free ActiveSG membership. With $100 loaded, head to any neighbourhood gym conveniently located within your heartland and neighborhood, and you can use it for gym admissions and other fitness classes.
Besides, they're often located near a swimming complex – a perfect way to cool down after a sweaty gym session. Yes, you can use your $100 at the pool too.
Standard Gym Membership Price: $150 per month
ActiveSG Membership Price: Free
You save: $150!
7. Online Shopping 
Overspending is a thing every online shopper knows too well. We often scroll from page to page, 'favoriting' items we like and realizing they're on sale. Going on to these sites is like embarking on treasure hunts, with many gems waiting to be found. Now that they can be accessed on our phones too, a train ride home could mean adding 5 more items to the cart.
Alternative: Taobao
Asking you to quit shopping is essentially depriving a human right in the modern world. But instead of carting out on one blogshop after another, shop on Taobao instead, where many online stores get their merchandise from anyway. From apparels at $1 to chandeliers for $10, seriously, anything that can be sold can be bought here.
Here's a tip if the amount in Chinese characters are just too much to handle: use SgShop. Copy the URL of the product you want and the agent will sort it all out for you.
8. Staycations
Sometimes, we need a quick refresher to rejuvenate ourselves from our weekly routine. When flying overseas over a short weekend doesn't seem all that worthwhile or smart, the next best thing to do is to go for a staycation and have some friends over to share pizza and a horror flick. The idea of a getaway can be fun, but a hotel nice enough for that can easily cost $250.
Alternative: Staycations at D'Resort or boutique hostels
If you aren't already in the know, the former Escape Theme Park has been refurbished into D'Resort – a perfect weekend retreat to gather a bunch of friends for. With rooms starting at $150, relive your secondary school class chalets by throwing a BBQ party, or holding a cook-off in one of their more tranquil and private suites.
I had the pleasure of experiencing a staycation at the tranquil D'Resort, and I can safely say that the quality of the room is definitely comparable to staycays at some hotels. Try the new rides at Wild Wild Wet, run amok with Laser Tag or go bowling at midnight.
If you'd like something that's even more affordable and novel, here's a whole guide to the most beautiful boutique hostels you'll come across.
Standard 4-star Hotel: $247 per night
D'Resort: $150 per night
You save: $97
9. Atas Snacks
Let's get this outta the way: if you're human, you'll splurge on snacks every now and then. It's a fact of life. My habit kicks in especially when I'm grocery-shopping at the supermarket, but as I walk past the snack aisle, my hands involuntarily gravitate towards the chips, chocolate bar, soda and later the NETS terminal at check-out.
Alternative: House brand snacks
The easiest way to snack on junk food without overspending is to be discerning with the brands you choose. We often think that international brands are always better, but that's a myth that my colleagues and I have recently busted.
Instead of international brands, opt for house brands. They're not only much cheaper, but also mostly comparable, if not better! Our team at The Smart Local has tried, tested and proven this theory in during Singaporeans Try.
10. Atas water 
We all know that one friend, or is that one friend who needs to make a grocery store run every 2 hours to buy water. Too many of us commit this cardinal money-wasting sin. We often bemoan the hassle of carrying heavy water bottles, but think about it. Depending on how fine your tastebuds are, bottled water averages out to about $1.20 each.
If you buy one every weekday, that's $6 a week, $24 a month and $288 a year! How ridiculous is that? #math Let's not even get into the carbon footprint caused by bottled water.
Alternative: Water Bottle
Remember when everyone was on board the #eathealthy trend and started throwing fruits into their water? This is no-brainer, but it's the best answer to solve this problem is to start bringing your own water bottle out. I mean c'mon, you don't really need to drink water from the Swiss Alps. Not only do you know for sure that the water is safe to drink, you save the earth by wasting less resources.
If you're concerned about water running out, there're plenty of free refill points like fast food chains and coffee starters. Besides, remember Singapore has potable tap water. If your concern is about not looking as avant garde with a chunky water bottle, this one should convince the fashion conscious.
Get it here.
How To Save Money In Singapore
The sense of joy and fulfilment we get from these little luxuries of life can make our day from time to time, but when we step forward to pay the bill, the receipt can be painful to look at. Nonetheless, out of convenience or sheer satisfaction, we still need them every now and then.
It all boils down to smarter purchasing decisions, so take this opportunity to re-evaluate the things you buy without giving much thought!
About GrabCar
GrabCar is a new service offered in the GrabTaxi app, operated by drivers with privatised vehicles, including a range of luxe cars like Benz and Jaguar.
Imagine that. No hefty booking fees and peak-hour or midnight surge pricing, and a fare that stays fixed whether rain or shine. Commuting will certainly be made a less stressful affair. If you're lucky, you might just be chauffeured around in a suave BMW if your driver happens to be living the sweet life.
---
This post is brought to you by Grabcar.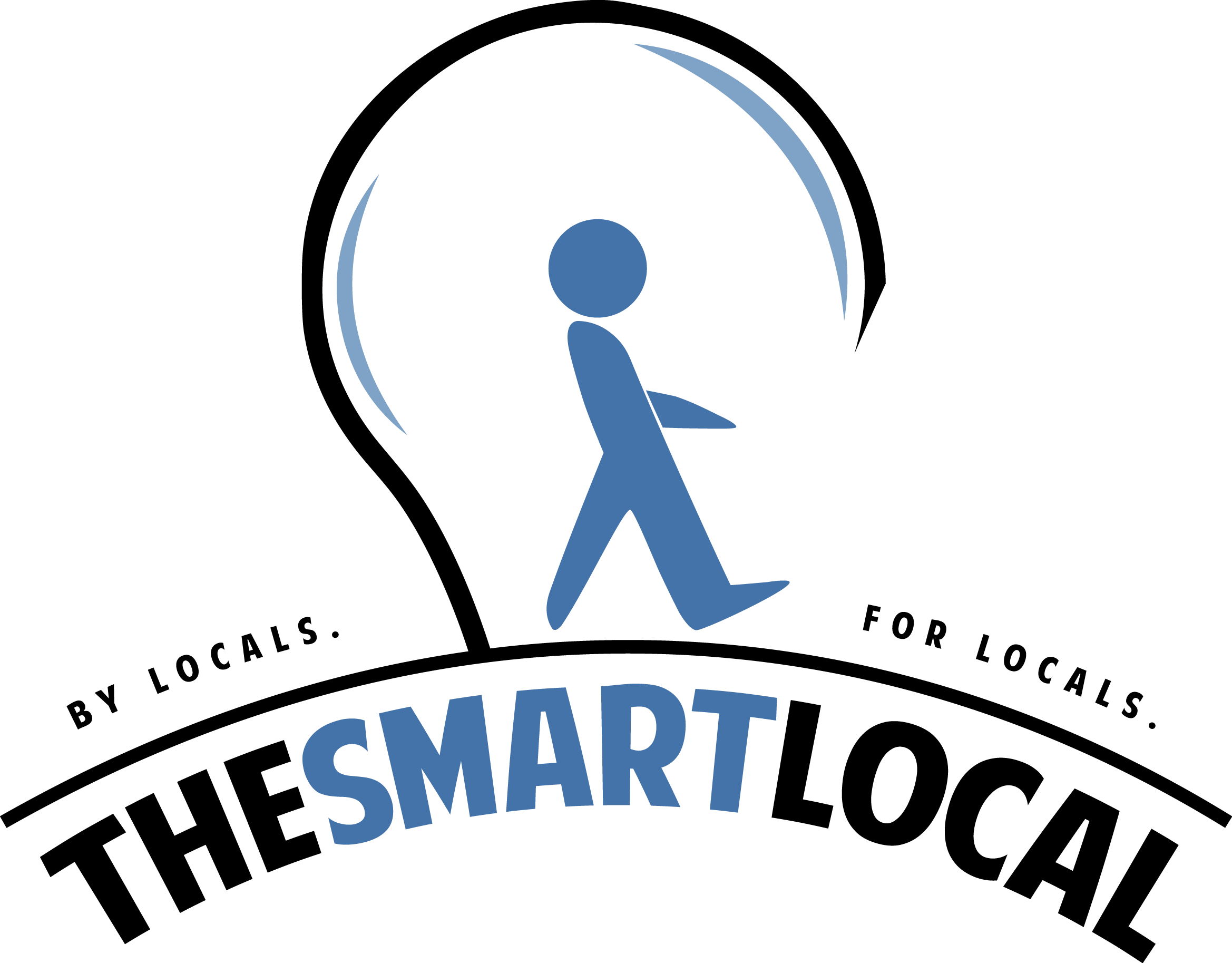 Drop us your email so you won't miss the latest news.