Boutique Hostels In Singapore
Lonely Planet named Singapore the world's number one country to travel to in 2015, and it's not hard to see why. Our streets are among the cleanest and safest in the world, we have some of the most unique food on offer, and everywhere you look is another renowned landmark that causes an immediate reflex reach for your camera.
But because Singapore is a vibrant tourist hotspot, the cost of our attractions here leave most tourists cash tight in aspects such as travel and accommodation. Many travel guides seem interested in only the myriad of 5-star hotels and suites with four-digit price tags, and even the savviest of travellers will find it hard to locate a decent hotel for under $200 a night. 
For locals, a relaxing staycation can turn out to be a pricey affair after factoring in the cost of decent accommodation and quality meals. As for our youths, a chalet that can comfortably accommodate an entire class and draw a three-digit like count on Instagram are far and few between.
Singapore Boutique Hostels
Just like any global city around the globe, Singapore has a healthy selection of hostels for tourists to choose from, including a few luxurious ones. However, many fear unpleasant experiences due to the lack of privacy in traditional dormitory-style hostels and the stereotypically dirty environments, but the reality couldn't be further from the truth.
Hostels are grossly deprived of any sizeable media coverage in Singapore, leaving many locals and international guests oblivious to the high standards most of them hold themselves to. Not only are they usually located in strategic parts of Singapore, the rates they offer are four to five times cheaper than a typical hotel in Singapore, while still providing a lavish experience that easily rival some of their prominent counterparts.
At the start of my 10-week vacation, I went undercover on a boutique hostel marathon and put together a little review guide consisting of five places, namely Adler Luxury Hostel, 5footway.inn Project Ann Siang, Matchbox The Concept Hostel, The Pod – Boutique Capsule Hostel and Vintage Inn Singapore. I was excited to see if they indeed lived up to their hype.
Note: These hostels were visited at our own expense, with no obligation to provide positive reviews.
To kick my marathon off, I decided to visit supposedly Singapore's best poshtel and the eighth best in the world as claimed by USA Today.
Source: Adler Luxury Hotel
The thing that struck me first when I entered Adler's premises was how beautifully designed the lobby was. The place gave off an antique yet elegant vibe with their winsome decor, evident from their tiny reception counter all the way to the resting area at the back.
There was a high sofa facing a television with a wide selection of cable channels, and a mini pantry which included an impressive range of premium tea and coffee, along with a poolside-looking water dispenser. Iced gem biscuits, an all-time local favorite, are offered to guests as well.
The common area was made up of a tiny library, some chairs, a couch and a table for guests to socialise, share a meal or discuss work and projects. Again, the design here is on point, and if the lighting had been brighter, it would have felt like a movie set.
Towards the back, there was a resting area for guests to relax after a busy day exploring the streets of Singapore.
As much as the lobby impressed me, the rooms, unfortunately, left me somewhat disappointed as they looked far off from the pictures Adler had posted on their website. While management's photos are almost always heavily 'staged' and edited, the disparity between the images and the actual rooms, even with lowered expectations, are nothing short of eyebrow-raising.
It can get pretty warm in the capsule. Eventually, someone requested for the air-conditioner to be turned on, but it still didn't feel quite right. I slept at about two in the morning, and even till then, it still felt moderately hot. The metal stepladders were another concern because while the room wasn't cold, the steps felt absolutely chilly, a sensation an unsuspecting me wouldn't forget for some time to come.
One minor drawback was the lack of a fold-down table to do your work on, which meant that I needed to move to the lobby to work with a certain degree of comfort.
With that being said however, the pillows, mattress and quilts were what you would expect from a hotel, and the Internet speed was blazingly fast. Storage space was aplenty, although one staying on the upper 'floor' would probably wonder if it's actually feasible to haul their luggage and backpacks up to store. Two laptops, situated in the working area outside of the room, are available for guests' usage.
The toilets were quite spacious, although it was glaring how the privacy of guests could easily be compromised. One could easily take a peek into the washroom on the first floor via an opening in the back alley of Adler, and likewise on the second floor. While it would take quite a sharp-eyed fellow to discover the flaw, I wouldn't feel comfortable showering or doing my business with someone potentially observing my every action or listening to my every note.
The openings are probably there to allow for better ventilation, but this is still one serious potential breach to privacy that shouldn't be there.
Breakfast was another low point for Adler as I had to scan the menu (below) again to ensure I had read everything right. For spending $65 a night in a hostel that deems itself as luxurious, one could be forgiven for expecting something more than just toast and a simple drink.
Additional items like eggs, ham and cheese, have to be bought for extra. To make things worse, one of the toasters caught fire during my stay as a tourist unknowingly placed a slice of cheese into it.
To their credit, the breakfast was served in an entirely different unit called The Nest, located a couple of shops away from the main Adler building. With a cafe-sque interior and gorgeous sofas, it served up a relaxing atmosphere for one to chill and hang out in.
Adler looked mostly great on the surface, but the positives pretty much ended there. The experience itself was quite underwhelming, something that I definitely didn't expect from a poshtel that is deemed as one of the best not just in Singapore, but in the world. The lobby was excellent, the capsules were almost perfect, the customer service was decent and the location was superb, but the stuffy and poorly-lit rooms, coupled with a limited breakfast spread, compounded a passable experience that was simply not worth the price.
The potential compromise of one's privacy in the bathrooms was a serious concern as well, and looking at the big picture, you could easily get another night's worth of accommodation at a less 'luxurious' alternative. While I could be blamed for walking into Adler with lofty expectations, the place did change a lot from how it was when it first started three years ago. The previous arrangements looked significantly more inviting, and there used to be a wide spread of various Asian cuisines for breakfast.
An owner from another hostel told me that the "place costed about half a million dollars", a plausible explanation for the lack of air-conditioning during the day and an egregious breakfast selection. Whether the place had to cut costs at the expense of the guests to ensure a profitable business model isn't really of much interest to me. Should they, however, deliver a more complete and satisfying experience, I would definitely go back and give it another shot.
Location: 4 / 5
Sleep Quality: 3.5 / 5
Rooms: 3 / 5
Service: 3.5 / 5
Value: 2 / 5
Cleanliness: 4 / 5
Overall Satisfaction: 3.5/5
Price Range: From $55 per night
Room Types: Vault (6 Cabins Mixed)*, Chamber (18 Cabins Mixed), Ivory (16 Cabin Female), Ivory Queen (6 Cabins Female), Istana (12 Luxury Cabins Mixed)
Address: 259 South Bridge Road, Singapore 058808
*Bolded rooms denote the room I stayed in.
The following day, I grabbed my belongings and walked about 10 metres to 5footway.inn Project Ann Siang, the latest addition to the 5footway.inn chain of hostels.
Source: 5footway.inn Project Ann Siang
My excitement soon turned into horror as I realised I needed to chug my heavy luggage up four storeys worth of stairs. Upon reaching, Chris, a member of the staff, took care of the paperwork as I waited in their gorgeous terrace.
Besides boasting books, magazines, working areas, resting areas, washing machines, a pantry and two iMacs, the terrace also provides a great view that overlooks the Chinatown area. While it wasn't high enough to constitute a breathtaking sight, the scenery brought calm and solitude as the location provided a lovely break from the hustle and bustle of the city.
The flooring was beautiful, and I loved how I could get a cup of premium coffee with ease. The open-air area of the terrace proved to be a popular option for couples to cuddle and for friends to chat with each other while enjoying the surprisingly cool breeze. Miraculously, despite the intense light pollution, there were plenty of stars in the Chinatown night sky by Singapore standards, making it the most beautiful and complete common area I encountered throughout my trip.
After a quick lunch, I paid a deposit for my keycard and two dollars for a towel, which turned out to be a complete waste of money as I didn't bring it along with me for my shower. The room was well-lit, and the capsules, as far as I was concerned, looked like the pictures posted online. Small personal lockers were provided for us to store our belongings as well.
The corridors were dotted with photos and rather peculiar paintings from the first floor to the top.
The washroom looked remarkable as it combined functionality with an upmarket design.
iPads with Skype, placed at the entrance and the reception, were used in case the guests had trouble finding their way up. It is worth bringing up that the customer service here was top-notch. Chris, who took the morning shift, was exceptional in making me and the other guests feel welcomed, while Shirley was approachable, and we even talked about travelling while she gave me an in-depth tour of the hostel.
My only real gripe with the place was how one needed to carry their belongings up four floors of stairs. For backpackers and the average Singaporean, that wouldn't be a problem, but for serious travellers, carrying a heavy luggage up might turn out to be quite a hassle. Besides that, breakfast ended a little early at 10am.
5footway.inn Project Ann Siang, for me, really defined what a great hostel should aspire to be. The staff was excellent, the location was great, being just opposite the iconic Chinatown street and other well-known places. The reception was 24/7, the washrooms were superb and most importantly, the capsules were terrific. Ivan, one of my roommates, even told me that this is paradise for European travellers due to its dynamics and convenience.
Just a few units away from Adler Luxury Hostel, you will get a much better experience here despite paying about two to three times less in the same Chinatown area. I would certainly look back at my stay here with fond memories, right after I finish dragging my luggage down these annoying flights of stairs.
Location: 4 / 5
Sleep Quality: 4 / 5
Rooms: 4 / 5
Service: 4 / 5
Value: 4 / 5
Cleanliness: 4 / 5
Overall Satisfaction: 4/5
Price Range: From $19 per night (+ $20 keycard deposit)
Room Types: Single Bed in Quad Dormitory, Single Bed in 5 Bed Dormitory, Superior Double Room, Superior Triple Room, Deluxe Twin Room, Deluxe Triple Single (All Mixed)
Address: 267 South Bridge Road, Singapore 058816
On Wednesday, I had to choose between staying in Matchbox, Bunc@Radius or The Plot. After much deliberation and research, I decided on Matchbox as I wanted to see for myself if the place was just pure hype or as good as what extensive local and international media coverage have reported.
Source: Matchbox The Concept Hostel
The hostel was disappointing in the sense that I had noticed almost every flaw while the staff was introducing me to the place. It was relatively ill-illuminated, the wooden floors were, as we Singaporeans like to say, "not very solid", and the place didn't give off a very welcoming vibe in general. The room housing the capsules was glaringly strewn with luggages and bags, making the entire place an eyesore to look at and a bother to navigate through.
For all the negatives I had conceived at first sight, it was a pleasant surprise to see how comfy the capsules were. There were two light sources, three pillows, a quilt and unlockable 'holes' in the partitions so neighbors can communicate with each other.
Unfortunately though, it wasn't long before I realised the mattress had stains on it. My handphone couldn't get a good signal at all while I'm inside my capsule, and the Wi-fi was about as steady as Taylor Swift's love life. The lockers made way too much noise and the walls separating the capsules wasn't the most soundproof, so considering the amount of tourists coming back late and checking out early, light sleepers are going to experience a severe drop in sleep quality, more so if your roommates are inconsiderate.
Source: Matchbox The Concept Hostel
While the theme of the washroom was interesting and eye-catching, it didn't help the hostel's cause that the cubicles were dirty or slightly flooded for most parts of the day. Guests had to wear slippers, which were shared between the occupants, to enter. Washing and drying were available for just one dollar each though, which I thought was  value-for-money.
The loft looked significantly different from the photos posted online, but it was nonetheless a great hangout place, save for the fact that it gets humid during the night. There was a television, a great selection of board games, books, DVDs, and, perhaps the most unusual 'decor' you would see anywhere, two swings.
The other hangout place was the common room located on the first floor, and boy did it impress. There was a massage chair, two guitars, a cosy couch, a small library and free postcards among other things. The Tumblr-esque place was perhaps one of the few positives I've gathered from Matchbox, but I couldn't fully enjoy it as it was neither opened in the morning nor after 11pm due to cleaning, the times where most tourists would usually be in the hostel.
Breakfast was a simple meal of milk and cereal, served from a pantry that was simply too small.
While the customer service were borderline up to standard, it made me wonder how they were awarded Best Staff by HostelBookers in 2013. When I was calling to reserve a place, a guy who sounded like a gangster confronting someone, picked up and answered my questions in short, one-worded replies. I felt brushed off when checking in, and most of the interactions the staff had with other tourists were not satisfactory as well.
I came into this place full of excitement but left sorely disappointed. The place felt mismanaged, and that negative perception only intensified despite the charming hangout places. The poor lighting and problematic networks made the stay unenjoyable, and the lacklustre breakfast complimented an experience that left so much more to be desired.
Maybe complacency became a permanent guest after Matchbox received a Certificate of Excellence from TripAdvisor in 2014, but there was absolutely no way this place justified the hype and positive feedback it has received.
Location: 3.5 / 5
Sleep Quality: 4 / 5
Rooms: 3 / 5
Service: 2 / 5
Value: 3 / 5
Cleanliness: 2 / 5
Overall Satisfaction: 2.75/5
Price Range: From $25 per night (+ $20 keycard deposit)
Room Types: 10 Bed Dorm (Female only), 16 Bed Dorm (Mixed), 2 Bed Dorm (Mixed)
Address: 39 Ann Siang Road, Singapore 069716
My fourth stop brings me to the hip-and-happening Bugis, an area filled with numerous cafes, eateries and fashion boutiques among many other interesting shops. Passing the colorful Haji Lane, I spotted The Pod, my accommodation for the night. 
Source: The Pod – Boutique Capsule Hostel
The latest player in the local flashpacking scene is located within walking distance of Singapore's Arab Quarter and a mere 10-minute walk away from Bugis Junction Mall and Bugis Village. Upon entering the building, I took a lift to the third floor where the uniformed staff settled my check-in details.
The lounge looked seemingly smaller than what the pictures on their website had me believed, but the place was still beautifully designed and succeeded in making an eminent first impression. 
The self-serving pantry had an oven, water boiler, utensils and a fancy Nespresso coffee machine.
The Pod also houses a couple of "business centres", where guests can enjoy complimentary local calls, Wi-fi, and laptop use.
I took off for the famous Hainanese Chicken at Rice Thien Kee Steamboat Restaurant at the nearby Golden Mile Tower upon the recommendation of Fee, the receptionist, and returned about an hour later. As The Pod only allowed guests above the age of 18 to check in, I sat down at the long dining table and watched some cable while waiting for my friend, Zhang Bo, to arrive. Despite him turning up about 20 mins after the check-in time, our pods were surprisingly not ready till another 20 minutes later.
My slight irritation soon evaporated as we set foot in the room, where five stunning capsules clearly inspired by contemporary and minimalistic trends welcomed us warmly. The pods were each equipped with a personal reading light, a surprisingly sturdy fold-down table for writing and laptop use, a fluffy duvet, luxurious 300 thread-count sateen cotton sheets, a personal power socket, hangers, and a clothes rack. There was also an excellent privacy curtain that was smooth and easy to operate. The mattress was comfortable, and the air fresheners went off frequently.
No footwear were allowed in both the corridors and washrooms, so each guest was assigned a personal shoe locker large enough to store two pairs of shoes.
Source: The Pod – Boutique Capsule Hostel
There was a larger personal locker allocated to each guest as well, which turned out to be a huge time saver as one could easily unpack everything in their luggage and chuck them in with room still to spare. Keycard access ensured our valuables were pampered with a basic level of security, but as Zhang Bo and I found out later, the lockers could easily be pushed open with minimal force targeted at the right spot.
Most people I encountered on my trip were leaving their phones and laptops in plain sight, so I wouldn't count on that as a major problem, more so considering that we found out the security flaw by accident.
Source: The Pod – Boutique Capsule Hostel
The angular stepladders were also proving to be a problem after some time. While I personally favour aesthetics more than functionality, other guests, especially young children and large adults, are going to enjoy a real hard time trying to avoid knocking their knees or shins against the hard, metal surfaces when going down.
The design of the room would be skewed should they replace the stepladders with something that isn't sharp-cornered, but safety and convenience should be of higher priority in the grand scheme of things.
Located at the end of the hallway, the shared washroom was more of a revelation than anything else as I admired how closely it resembled the ones we often see in hotels and resorts. The taps were automatic, albeit not very strong, and the shower cubicles were just top-class, save for the fact that they had to be shared with at least 70 other guests. The light fixtures looked lovely at night and contributed to the warm ambience the hostel emanates.
Source: The Pod – Boutique Capsule Hostel
If I had to nitpick, the taps in the shower cubicles were angled at the wrong level, resulting in unsuspecting guests getting their clothes wet when washing their hands.
Washing and drying services, along with dry cleaning services, are available free-of-charge. Although the entire process usually spans more than a day on average, the gesture is generous, more so when you factor in the price of your stay.
The sight of a gorgeous buffet setting occupying the common area greeted me as I woke up a few hours later. The impressive spread mildly reminded me of a hotel continental breakfast as I dug into the numerous dishes on offer, which included a generous amount of 'local fare' like satays, otahs and siew mais.
Apple lattices and swiss rolls were present alongside other pies and tarts, with cereal and bread completing a hearty, magnificent yet culturally-diverse meal. Tea, coffee, orange juice and milk made up the beverage section, ensuring a breakfast experience that one would almost certainly not expect from accommodation costing just $46 per night.
While The Pod ensured a hotel-like experience at a significant lower price, the atas feel made this place so much less homely. Much like how our formulaic hipster cafés are eradicating the rustic charm of traditional coffee houses, the sharpness and glamour of the place has wiped out any tinge of a community-like atmosphere that are usually the hallmarks of hostels.
With that being said, however, the price is almost unbeatable for the value, with hotel-like bathrooms, personalised concierge services, genuinely lovely capsules and a great breakfast selection rounding off an amazing experience. The location was superb with an abundance of unique boutiques in the proximity, and for those who are looking for a taste of local art or live gigs, the area is well known for its arts and heritage. The lockers saved me plenty of time, and the tasteful interior design helped established a positive mood that didn't wane a single bit during my stay.
Location: 4 / 5
Sleep Quality: 4 / 5
Rooms: 4.5 / 5
Service: 4 / 5
Value: 4.5 / 5
Cleanliness: 4.5 / 5
Overall Satisfaction: 4.25/5
Price Range: Price Range: From $39 per night
Room Types: Front-Entry Single Pod, Side-Entry Single Pod, Female-Only Pod, The Queen Pod
Address: 289 Beach Road Level 3, Singapore 199522
As my journey slowly drew to a close, I checked-in into Vintage Inn, which is located just minutes away from Little India MRT station.
Source: Vintage Inn Boutique Hostel
Due to its mostly white walls and the abundance of sunlight flowing in, the whole place looked excitingly fresh. Vick, the hostel owner and easily one of the friendliest staff throughout my trip, welcomed me to the place at about one in the afternoon. After settling all the necessities, I was extremely surprised that my capsule was ready, two hours before the designated check-in time.
I was surprised yet again when I entered the room as the air-conditioning was on full blast and genuinely cold, a stark contrast from the hostels I've stayed in for the past four days. Besides providing me with a grateful refuge from the sweltering Singapore weather, the place struck a nice balance between a retro look and a contemporary design.
There were plenty of space, the flooring was a terrific touch and two computers, along with a decent selection of books, were placed on a common working table, removing the need to move around should one require to use the Internet. The unpretentious interiors and unexpectedly huge capsules that can easily house three were especially embracing, although the mattress could have been much more comfortable. 
The place was well-lit, from the capsules itself to the room and lobby. I found the natural lighting to be particularly useful in perking up one's spirits, flooding the establishment with vim and vigor. Although the rooms get considerably darker as night sets in, the beautiful lights will more than make up for the slight drop in visibility.
While the washroom was generally bright and clean, it was narrow and the cubicles were all a tad too small. I could foresee 'navigation' problems with bigger tourists. The locking mechanisms were flimsy, resulting in me getting stuck in the shower for a good 15 minutes.
To make matters worse, it was already two in the morning, and the reception had already closed. It opened after a while, but I was already wondering in fear if I was going to end up sleeping in the tiny space for the night.
The location of the hostel was a huge draw for me as numerous Indian restaurants dotted Race Course Road. Mustafa Center, a 24-hour mega mall and the Orchard Road shopping district were minutes away. Nearby, there was also a hawker center, the famous Tekka Market and various mosques and Hindu temples in the vicinity.
As mentioned earlier, Little India MRT was a short walk away, a great convenience the other hostels might not be able to provide. 
Vintage Inn offers a generous 25% discount for indoor dining at Aromas of India, a highly-rated Indian restaurant located directly below the hostel. While one might suspect the food to be substandard due to the relatively huge discount, I was glad to be proven wrong as the restaurant served me one of the best Indian meals I had in my life. I was also told that printing services were complimentary for up to 10 pieces, quite a bargain considering The Pod charges 50 cents for a single sheet.
Breakfast at Vintage Inn was pretty unique as the hostel opted to serve genuine local fare prepared by staff on the upper floor. I was given a plate of Putu Mayam, a South Indian snack of rice flour noodles, steamed and eaten with desiccated coconut and gula melaka, or more commonly known as palm sugar, during my visit.
While it's certainly refreshing to replace cereal and bread with something more local, the gesture wasn't well received by some guests judging by the looks on their faces. The fixed meal might also pose issues for travellers with dietary restrictions. Some even suggested on TripAdvisor to "skip the (weird) breakfast" altogether.
Source: Vintage Inn Boutique Hostel
I would go as far as to suggest that Vintage Inn is probably the best hostel in Singapore right now. The price is unbeatable, the rooms were lovely, the staff was wonderful, the location was excellent and as a Singaporean, I really appreciate how local the whole experience here was, and I'm sure backpackers would feel the same way.
I love how everything was in order when I arrived way ahead of time and how convenient the location was for me. It felt more like a homestay instead of a budget hotel or hostel, and I would strongly recommend this to everyone, for it was a luxurious experience with an irresistible price tag.
Location: 5 / 5
Sleep Quality: 4.5 / 5
Rooms: 4.5 / 5
Service: 4.5 / 5
Value: 4.5 / 5
Cleanliness: 5 / 5
Overall Satsifaction: 4.5/5
Price Range: From $31 per night
Room Types: Vintage Single Capsule, Vintage Double Capsule
Address: 60 Race Course Road, Singapore 218567
Final Boutique Hostel Thoughts
The next time you're here on a visit or looking for a new place for a staycation, give boutique hostels a try! Not only will it save you a ton of money that you can spend elsewhere, you'll also get an experience comparable to one of a budget or even a renowned hotel. The people you'll meet are bound to have interesting stories to share should you decide to socialise, and the convenient location of your accommodation enables you to explore the heritage of Singapore while being in close proximity to Her modern places and landmarks.
For the couples looking for a getaway, sharing a capsule is certainly a unique way to spend some time together, and for youths, there's not point booking a shady bungalow many months in advance when you can get a capsule for each of yourselves and have fun bonding over the exciting activities you can do in Singapore. 
While Adler was disappointing, I would still suggest going for it should you have extra cash to spare. 5footway.inn Project Ann Siang was a pleasure to stay in, with great facilities and a calming atmosphere. Matchbox is unfortunately just a pass, but The Pod provided an experience that is bettered only by Vintage Inn. 
I hope you enjoyed this comprehensive guide to the boutique hostels in Singapore. It was a great pleasure staying in them and crafting this article. To our foreign friends, we look forward to welcoming you on our sunny shores. Enjoy planning for your next escapade!
Check out our other articles on Singapore's hostels below!
You'll also love these staycation ideas!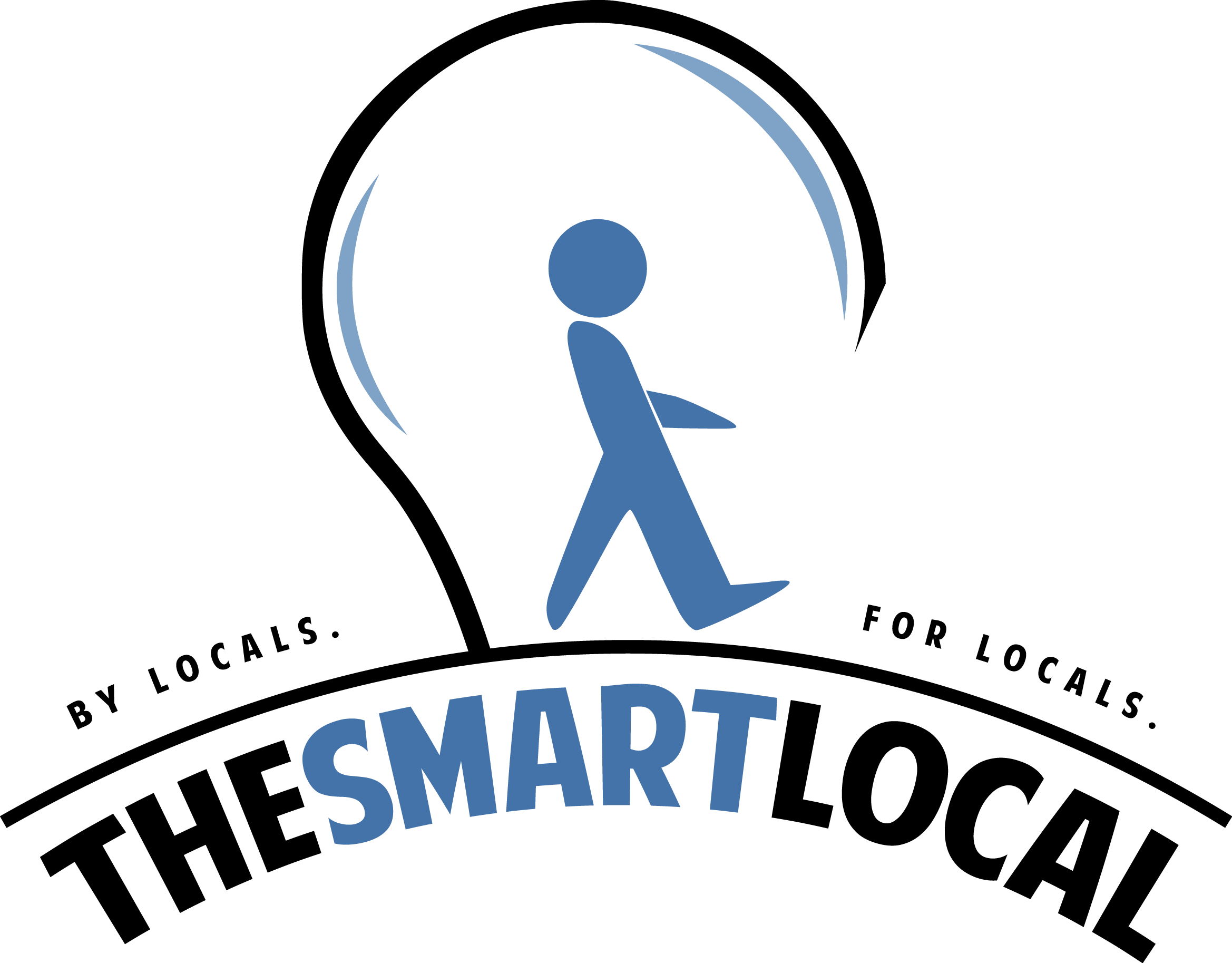 Drop us your email so you won't miss the latest news.