About Pan Pacific Singapore
Located in the heart of the CBD, Pan Pacific Singapore boasts breath-taking views of the Singapore skyline. After undergoing an extensive renovation in 2012, the hotel now takes on a modern zen decor with bursts of colour. I particularly love the floating pods in the lobby of the hotel sitting atop a 'moat'.
I've done numerous staycations in Singapore before but never had one quite like this. For starters, the room Christabel and I stayed in retails at a whopping SGD2000 a night! We stayed at the opulent Harbour Suite, located at the 35th floor of the hotel, the highest residential level.
Here are 10 things we learned staying at one of the most prestigious rooms in Singapore.
1. You get picked up and sent off in a limousine
Before our stay, we were pleasantly surprised to be emailed by the hotel staff informing us they could send over a limousine to pick us up. Singaporeans looking for staycation ideas take note! At the end of your stay, you will also be chauffeured to your chosen destination.
Note that this service did not apply just to our Harbour Suite. All Pacific Club rooms are extended with this complimentary service and it was a great start to our staycation.
2. Your check-in is done in-room
Being Pacific Club guests, we didn't need to queue up to check into our hotel room. We felt privileged to be ushered all the way up to our room where the check-in was done in our room itself.
This is one of special privileges Pacific Club guests can enjoy. The other big highlight has to be unlimited access to the Pacific Lounge, which I will cover later.
3. The Harbour Suite is MASSIVE
The Harbour Suite is one of the Pacific Club suites and it is just one category below the Presidential Suite. The room was massive.
There was a large dining table and living room area with a large IPTV and Bose stereo system with a killer view of the Singapore skyline. The blinds are fully automated and the room phone is so high tech you can request for luggage pick-up with the touch of a button.
Soft drinks and water in the room were complimentary and there was a generous serving of fruits and cookies on the table when we arrived. Christabel and myself were in for a treat!
The bedroom features a plush King-sized bed that comes with your preferred choice of pillow (buckwheat hull organi, foam contour or coil polyester). Once you lie on your bed you never want to get up.
4. The Harbour Suite bathroom has its own SPA!
The first thing that struck me about our room was the sheer size of the toilet alone. The toilet comes equipped with two sinks, a double-seater bubble bath, shower and your very own sauna. I kid you not.
Grab a glass of wine and have a soak in the hot tub or go sweat it out in your own private sauna.
5. The Hotel Is Full Of Instagramable Moments

Our suite's floor to ceiling window looked out onto the Marina Bay area with Gardens by the Bay, Marina Bay Sands and the Singapore Flyer in full view. Gorgeous by day, absolutely spectacular by night.
The room is also full of natural light in the daytime and perfect for those selfies.

Put on the plush bathrobes and bedroom slippers provided by the hotel, put on a chick flick and settle down in front of TV whilst snacking on the complementary assortment of fruits and cookies provided. The cookies are made in-house and taste absolutely delicious.
Christabel and myself couldn't help ourselves; we practically consumed half the jar in an hour. If you're thirsty just help yourself to some soft drinks from your fridge or the one of the bottles of atas Evian water lying around, all complimentary of course.
6. Chat over cocktails at the luxurious Pacific Lounge
Every evening from 6:00pm to 8:00pm, the Pacific Lounge offers free-flow complimentary cocktails, wines and champagnes. The Lounge is exclusive, cosy and features panoramic views of the skyline. Haven't had a htht in a while? Grab yourself a Cosmopolitan or Lychee Martini and let it all out. Hotel staff recommend being there at around 6:00pm to catch the sunset.
If you're not into alcohol, the Lounge also serves food during breakfast, tea and dinner. Each session offers a wide selection of teas, snacks and cakes that are perfectly Instagrammable as well.
7. Indulge In Breakfast at any time of the day
Pacific Club guests have the option of having breakfast at any time of the day and the best part about it is how you can have it brought to your room free of charge! Breakfast sets range from the usual Continental to Kopitiam and even Japanese.
It's perfect for getting past those late nights and mornings without losing out on the most important meal of the day. The breakfast menu and other room service menus can be accessed via your IPTV. You can also check your existing bill using your IPTV.
8. Pamper yourself with Champagne Brunch at the Edge
On Sundays, Pan Pacific Singapore also holds their Champagne Brunch at the Edge on level 3 of the hotel. Christabel and myself were treated to a wide spread of seafood and numerous other dishes ranging from succulent grilled wagyu beef to our local laksa.
At $168++ per person, you will be getting so much value for your dollar if you're into champagne.
9. Shop, drink and dine all within 5 minutes of your hotel
Marina Bay Sands and the Esplanade visible from our suite.
The hotel is pretty self-contained as it is. But if you're looking to get your retail fix, the entrance to Marina Square is just downstairs accessible via level 2 of the Pan Pacific. Marina Bay Sands, Millenia Walk, Suntec City and the Esplanade are all also within walking distance from the hotel.
10. Swim in pool with underwater speakers
If you've ever wondered how it felt like to be a synchronised swimmer, the pool at the Pan Pacific Singapore actually has underwater speakers that makes your pool workout that much more enjoyable. There's also round-the-clock accessibility to Pan Pacific Singapore's well-equipped Fitness Centre, so you never have to worry about missing out on your daily exercise regime.
11. Pamper yourself at the award-winning St. Gregory spa
Image Credits: Pan Pacific Singapore
Savour ultimate relaxation at the Pan Pacific Singapore's St. Gregory spa, an award-winning centre that is sure to relax, rejuvenate and refresh your senses. They recently picked up the award for "Best Luxury Hotel Spa".
As their spa services are high in demand, it is recommended that you make a booking early into your stay, or even before. St. Gregory spa offers facials, massages and traditional Chinese therapy.
The Verdict
My weekend of seemingly endless indulgence really left me with Monday blues. The level of service from the staff at Pan Pacific Singapore was exceptional and this elevated our whole staycation experience.
Though costly, the Harbour Suite and all its added perks would be perfect for a special occasion like an engagement party or an anniversary staycation. However, that may be over-the-top for most couples looking for a short getaway.
The good news is that Pan Pacific Singapore also offers very attractively priced rooming options that still allow you to enjoy the experience. Their special Escape Staycation starts at just SGD 358 and comes with perks like daily breakfast for two, SGD40 food and beverage credit and late check out at 2:00pm.
For about SGD100 more, guest can experience the Pacific Club we raved so much about. The Pacific Club package includes exclusive Club Lounge Access, champagne breakfast, afternoon tea, sunset cocktails and late check out until 2:00pm. For enquiries and reservations, speak to them at +65 6826 8111.
Make your booking here!
Getting to Pan Pacific Singapore
The hotel is accessible via Marina Square that is about a 15-min walk from City Hall MRT station. Pan Pacific Singapore is located at 7 Raffles Boulevard, Marina Square, Singapore 039595.
Lastly, if you're looking for something more normal but still classy, also be sure to check out their special #SG50 package which starts at just SGD 258++! Incredible value for a 5 star hotel.
---
This post was brought to you by Pan Pacific Singapore.
You'll also love these staycation ideas!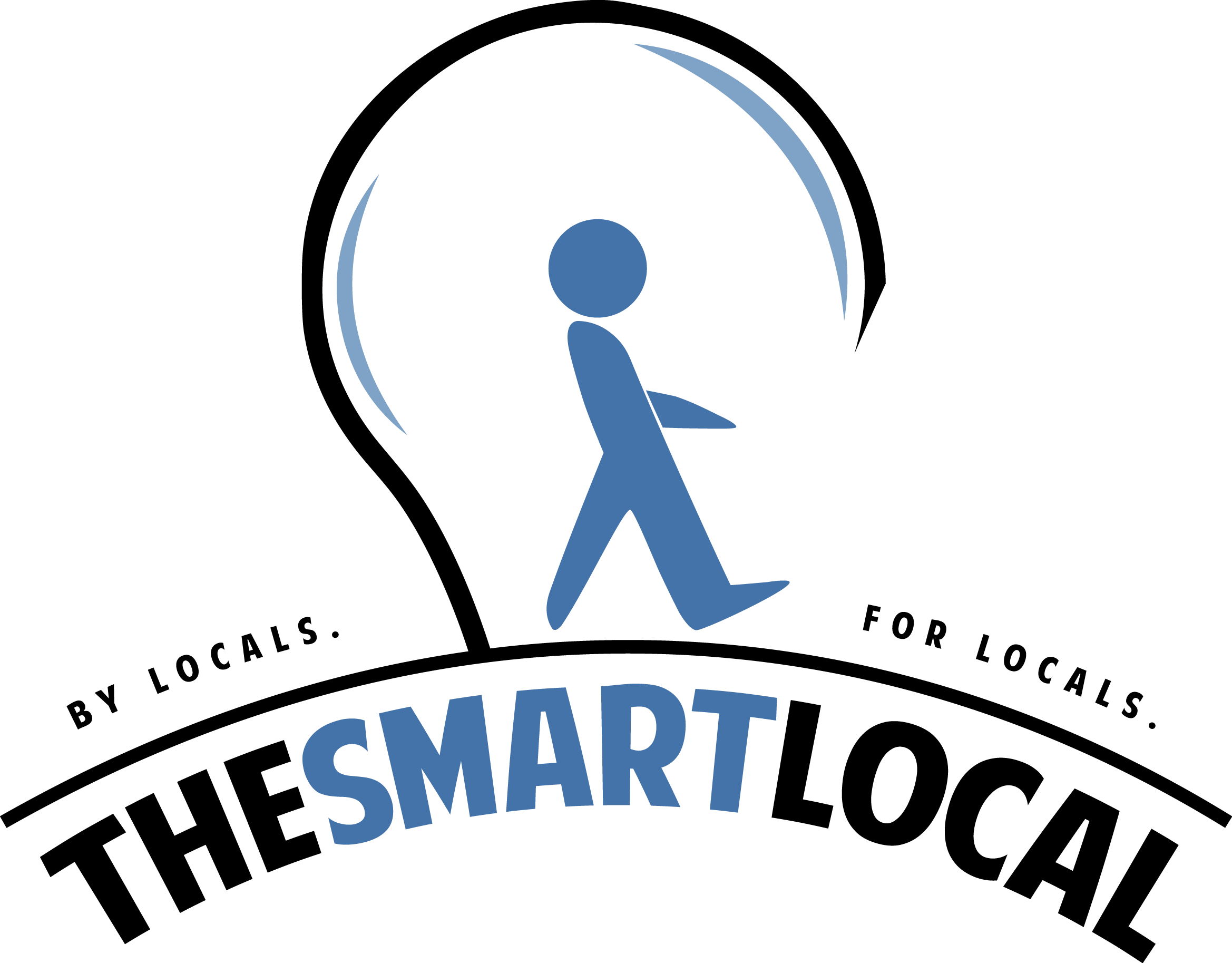 Drop us your email so you won't miss the latest news.