The Best Hotel Swimming Pools in Singapore
This article was created by TheSmartLocal.com. For feature enquires, please contact them here.
Sometimes when I go on vacation, all I want to do on is morph into a great big sloth and hibernate. I imagine myself kept in a giant forcefield around the hotel, with its aura rejuvenating my body with each passing second. Recharging my batteries is the only thing on my mind.
Of course, if you desire a completely self-contained sabbatical, you can't just stay in any hotel. It has to have the facilities to make your stay enjoyable and one of the most important things to look out for is the swimming pool.
Apart from MBS's famous infinity pool, most are unaware of the other amazing pools you can find here. In this list, we share with you 10 of the most unique swimming pools you can find right in Singapore.
1. The Infinity Pool Built In A Garden
Hotel: PARKROYAL on Pickering
Swimming Best For: Couples / Friends
The dedicated wellness floor on Level Five has to be the highlight of PARKROYAL on Pickering. On one side, it features an infinity pool, gym, the famed St. Gregory spa.
There's just something alluring about the bird cages and infinity pool set-up that makes you just want to jump right in. Yes, instead of cabanas they have the prettiest looking bird cages which has to end up on your instagram feed.
On the other side of the wellness level is the poolside terrace, that's used for cocktail events and wedding solemnisations. You can find out more about the hotel in our PARKROYAL on Pickering review. If you're staying here, we highly recommend getting the club perks for about $50 more. It gives you access to their super pretty and exclusive lounge round the clock. (Read: We had all three meals here haha!)
Special Offer: For all the facilities PARKROYAL on Pickering has to offer, it's comforting to know that their rooms start at just SGD290++ a night, which makes staying here fantastic value for money. Find out more details about their Weekend Windown staycation for Singaporeans.
Check our their staycation package here!
2. The 24-Hour Pool of Fun
Hotel: W Singapore
Swimming Best For: Young couples / Friends
The massive swimming pool at W has tons of floating beds, chairs and plastic balls to play with. This adds a huge laid back party vibe and there are also gigantic daybeds to chill on around the pool. You can even play table tennis in its waters!
Because it's open 24 hours, the last time I was here, I went for a midnight swim with my partner. It was an awesome experience lying on the floating beds, holding hands and looking up at the stars. The swimming pool here will always be one of my favourites.
3. The Sanctuary In The City

Image credit: The Westin Singapore
Hotel: The Westin Singapore
Swimming Best For: Couples / Business Travellers
The Westin Singapore is branded more as a corporate hotel so floating beds will look totally out of place here. What they do have however, is an infinity pool perched on level 35, presenting you with a decent view of Singapore's South coast. It's beauty is in its simplicity, and it's best suited for corporate travelers who want a refreshing dip in the midst of their busy schedules.

Image credit: The Westin Singapore
4. The 2.4m Deep One With Underwater Music
Hotel: Pan Pacific Singapore
Swimming Best For: Suitable For All
The highlight of this pool has to be the underwater music. There may be underwater music players in the market but most of us do not swim enough to find that a worthwhile investment. I've never before listened to music while swimming, so it was quite the experience to float on my back listening to music come out from beneath the water.
The Pac Pacific Singapore pool is divided into two parts. The main pool area is a more shallow depth family friendly area and the secondary area is more for serious swimmers, with an insane 2.4 metre depth.
For those curious on what the hotel has to offer, check out our recent review. We stayed in a SGD 2,000 suite at Pan Pacific Singapore and wrote about our experience here!
Special Offer: Pan Pacific Singapore currently has a special Escape Staycation for Singaporeans that comes with perks like daily breakfast for two, SGD40 food and beverage credit and late check out at 2:00pm.
Check out their staycation package here!
5. The Man-Made Sandy Beach For Families
Hotel: Hard Rock Hotel, Singapore
Swimming Best For: Families with kids
Hard Rock Hotel is the only pool in Singapore that I know of which has its own man-made white sandy beach! So its a lot like walking up to a beautiful beach, but here you have clean chlorinated water. Along the main swimming pool are cabanas and a volleyball court. Wrapped around the main pool area is a separate canal for children to play in.
For adults, you can have your drinks directly through the rock pool bar in the main pool. Near that is a lap pool, which overlooks the 'Coliseum' where concerts are occasionally held. All these pools are somewhat connected to each other if not via small canals, overhead bridges.
And in the centre of all that is a water fountain and slide. Children will have an absolute blast at this swimming pool.
6. The Pool That Looks Into The Restaurant
Hotel: New Majestic Hotel
Swimming Best For: Couples
This hotel swimming pool isn't very big, but it's extremely unique. Those portholes you see look straight down into their Cantonese cuisine Majestic restaurant below!
7. The One People Don't Even Know Exist

Image Credit: The Sentosa Resort & Spa
Hotel: Sentosa Resort And Spa
Swimming Best For: Couples
The Singapore Resort and Spa is a gem of a hotel located in such an ulu part of Sentosa that most Singaporeans will be forgiven for not knowing the hotel even exists.
This sprawling 33-metre outdoor midnight blue swimming pool serves just 174 rooms so chances are, you're going to be having most of this gigantic pool to yourself.
8. Singapore's First Mineral Water Pool

image credit: Pan Pacific Orchard, Singapore
Hotel: Pan Pacific Orchard, Singapore
Swimming Best For: Unique Experience
I've been badly wanting to swim in this hotel pool after reading Cheryl's Pan Pacific Orchard, Singapore review on TSL earlier this month.
Unlike other swimming pools, the mineral water swimming pool here contains zero chlorine. That means guests with sensitive hair and skin will be able to use the pool without the worry of damaged hair or itchy scalps.
The pool makes use of a NASA-patented ionisation technology that cleans the water regularly.
Special Offer: Pan Pacific Orchard, Singapore is running a special The Great Christmas Escape package that comes with complimentary buffet breakfast at their signature restaurant, 10 at Claymore. It also comes with complimentary SGD50 dining Credit and late check-out.
Check out their Great Christmas Escape here!
9. The pool with the transparent wall
Hotel: Village Hotel Changi
Swimming Best For: Family, Swimming Lessons

The Creek Pool is one of the two swimming pools at this hotel. This pool is located at level 1 and is more geared towards kids, with many marine themed floats to occupy them.
The amazing thing about this pool is its transparent wall. It's the ultimate pool when it comes to learning how to swim, as you get to ensure your kids are learning the correct strokes and techniques. Of course, most parents will just enjoy watching how their kids perform under water while remaining dry.
10. The One That Put Singapore On The World Map

Image credit: Ken Lee
Hotel: Marina Bay Sands
Swimming Best For: Friends
It's impossible to have any best swimming pool in Singapore list without the reknowned infinity pool at Marina Bay Sands, which even regularly makes the lists of best swimming pools around the world.

Image Credit: Alston Huang
The pictures speak for themselves, so there's really not much else to add here. I just wish it wasn't always so crowded, because there are plenty of other amazing pools in Singapore.
Best Hotel Swimming Pools in Singapore
There are times where I enjoy getting out of the hotel and exploring the country I'm visiting. But while I'm on staycation, usually all i want to do is just relax and stay comatosed within my hotel. And it's the swimming pools and spas which add so much more to that self-contained hotel experience.
Know any other amazing swimming pools? Let us know in the comments below!
---
This post was brought to you by Pan Pacific Hotels Group.
You'll also love these staycation ideas!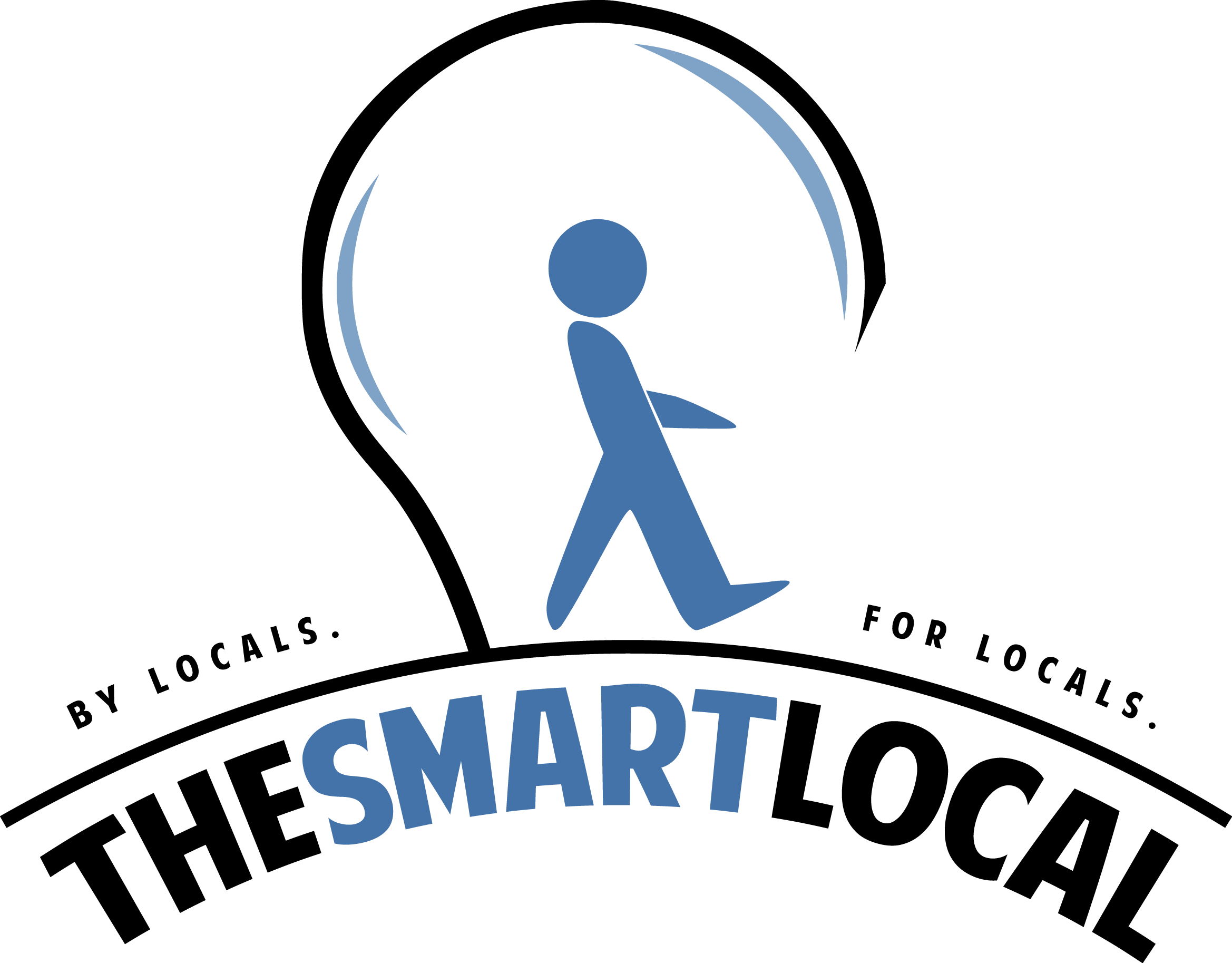 Drop us your email so you won't miss the latest news.