About Pan Pacific Orchard, Singapore
With Pan Pacific's reputation in the hospitality industry, a staycation here warrants high expectations. A quick search of Pan Pacific Orchard, Singapore on TripAdvisor reveals a top 20 placing locally and hundreds of excellent reviews from travellers around the globe. But other than their renowned restaurant 10 at Claymore, I had no idea what to expect from staying here.
Pan Pacific Orchard, Singapore is a peaceful retreat tucked away from the bustle of Singapore's iconic Orchard Road. It has a round-the-clock business centre, and it's a sanctuary and gateway to a shopping paradise all rolled into one. Facilities are not limited to those on holiday because the Pacific Boardroom is available for businessmen who need to hold urgent meetings. In fact, the number of people dressed in suits here outnumbered those clad in weekend casual.
This, however, does not deter Pan Pacific Orchard, Singapore from providing for those on escapades. Facilities on site include a spa, Jacuzzi, sauna, steam bath, fitness centre and a mineral water swimming pool. I was curious to find out what else they had in store for us. Upon my arrival, the staff's helpfulness and warmth quickly made me feel at home.
The Facilities at Pan Pacific Orchard, Singapore
The Dedicated Wellness Centre
If you're in need of rejuvenation, the Wellness Centre on the fourth storey has the luxurious St. Gregory spa, indoor Jacuzzi, sauna and steam baths located beside each other.
The Zero-Chlorine Swimming Pool
Unlike other swimming pools that leave your hair smelling like chlorine, Pan Pacific Orchard, Singapore's mineral water swimming pool contains zero chlorine and is equipped with a NASA-patented ionisation technology that cleans the water regularly. Guests with sensitive skin are able to utilise the pool without fear of getting allergic reactions
The 24-Hour Fitness Centre
The 24-hour fitness centre will please gym rats with all sorts of circadian rhythms by state-of-the-art TechnoGym equipment. Shower facilities are provided for guests who wish to work out after checking out, making it ideal for guests catching a night flight and have time to burn.
The Rooms
Pan Pacific Orchard, Singapore is furnished with 206 guest rooms and suites. We spent our night at the Executive room which was spacious and very satisfactory with premium amenities installed.
The ensuite bathroom spoils you with bubble baths, hot water showers and a dressing counter meant for a queen.
Slide open the cabinet to reveal a counter packed with a Nespresso machine, water boiler, complimentary coffee capsules and sachets Gryphon tea. The mini bar has a list of drinks, alcohol and snacks that are chargeable accordingly. Housed in the desk drawer is an extensive list of in-room dining options that tempts you at midnight.
What impressed me most in the room was the extendable television set that could be tilted towards any corner of the room – we could watch from the study desk, armchair by the window or the king sized bed. Whether you are a football fanatic, a lover of Adventure Time or an International news geek, the diverse selection of channels here will delight the couch potato in you. Alternatively, just plug in your media device into an in-wall intuitive media hub to enjoy your favourite entertainment!
Other housekeeping services include a pillow menu which I feel is an extremely thoughtful idea for guests who have preferences for the material of their pillow. You can also keep yourself connected with the complimentary in-room high speed Internet access and local calls especially if on vacation.
For guests who have no idea what to do in the vicinity, Pan Pacific Orchard, Singapore has it planned out for you in a comprehensive booklet that guides you through the retail and gourmet experiences that Orchard Road offers.
Explore the Vicinity
As the sun sets, stroll down Orchard and take in the Christmas lights as they illuminate the town with a joyous atmosphere. Head into the nearby malls and check out year-end sales, or splurge on a dinner that you have been craving for a long time. Don't worry about having nothing to do – you are situated in the heart of Singapore! And if you wish to pamper yourself, consider getting a package that includes club level benefits.
Having Pacific Club Benefits
The Pacific Club Rooms and Suites are a tier of rooms offered by Pan Pacific Orchard, Singapore. Staying in a Pacific Club Room makes you a Pacific Club guest, which entitles you to exclusive benefits that make your stay more enjoyable. Aside from the wide selection of complimentary regional newspapers and magazines available, a personalised check-in and check-out service means you no longer have to worry about checking out early the next morning.
Our check-out time was extended to a commendable 4:00pm, and the liberty of having those extra hours enabled us to further utilise the facilities.
The most attractive thing about being a Pacific Club guest is definitely the privilege of having access to the Pacific Club Lounge. Light snacks and pastries are served for tea between 2:00pm and 5:00pm, along with non-alcoholic drinks available all day. Depending on the chef's menu of the day, different selections are made fresh and offered daily.
I was pleased when the staff on duty happily obliged to my request of having my juices mixed instead of single flavored. Not only was she accommodating, her attentive attitude also ensured that our drinks were continuously refilled.
Evening cocktails and hors d'oeuvres are served at the Club Lounge from 6:00pm to 8:00pm and guests can expect more hot food and desserts compared to tea. Be pampered with the variety of alcohol and non-alcoholic drinks displayed, and enjoy free flow of everything!
Enjoy desserts such as Pistachio Financier, Chocolate Truffle Cake, Butter Bread Pudding & Mango Mousse Cake.
A line up of hot finger food is also available and the Grantinated Oysters were really delicious!
In the morning, wake up to a dilemma because being a Pacific Club guest allows you to savour buffet spreads from both the Pacific Club Lounge and 10 at Claymore.
The buffet at 10 at Claymore is a wholesome feast that includes all the staples you'll ever need. Cereals, cheese platters, customized scrambled eggs, sausages, breads… the list just keeps going.
rom 7:00pm to 11:00am, the Pacific Club Lounge breakfast is a cosier affair with less diners and a breakfast menu that caters to both the East and West palates. With dishes that are served piping hot from the kitchen, the Pacific Club Lounge is an alternative that surpasses 10 at Claymore in terms of ambience and quality of food.
We picked Noodle Boiler, Bento Filler and Brioche Egg Toast, all of which were well-made and nicely plated. I thoroughly enjoyed the comfort of the quiet setting and a comprehensive menu that had me spoilt for choice.
Final Thoughts
What impressed me the most was how the general manager personally replied to each and every customer's feedback – everything was taken in stride, whether compliments or complaints. The quality of service offered is impeccable, and I love that the staff are not just working but are on a continuous mission to make every guest's stay here a memorable one.
Because of how positive and dedicated the service team at Pan Pacific Orchard, Singapore is, a staycation here is bound to raise your expectations in future. We are thankful to have experienced the hospitality here, and would surely recommend it to anyone planning a weekend getaway.

For more information on the different types of rooms and suites, as well as upcoming promotions and packages, visit their website. From now until the end of the year, you can soak in the festive spirit when you book The Great Christmas Escape.
Getting to Pan Pacific Orchard, Singapore
Address: 10 Claymore Road, Singapore 229540
Contact Number: +65 6737 0811
---
This post was brought to you by Pan Pacific Orchard, Singapore.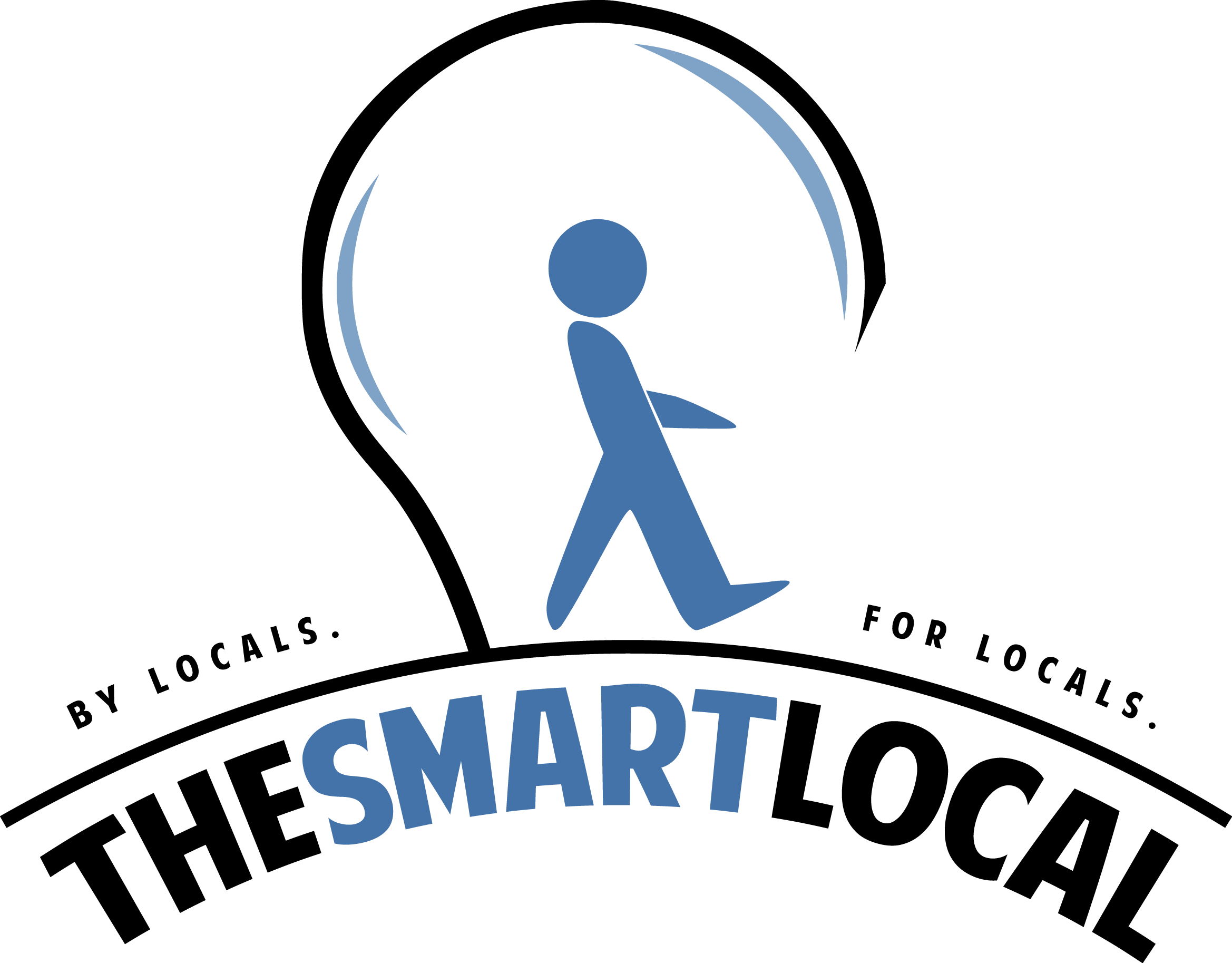 Drop us your email so you won't miss the latest news.