Cute water bottles in Singapore
---
Somehow, water bottles have become 2020's newest accessory – the sheer amount of bottles I have stashed away in my kitchen cabinet is proof that bottle fever is real. If you can't get enough of the seasonal tumblers at Starbucks or find yourself gravitating towards the drinkware section in shops, here are 9 cute water bottles in Singapore that you can add to your collection.
More on the best home and lifestyle products in Singapore:
---
1. Milk carton bottle – clear vessel to showcase your drink
---

Image credit: Vezias
Shaped exactly like a milk carton, this quirky yet minimal clear milk carton bottle is the perfect option if you're in on the latest beverage trends. The flat, transparent walls make for the perfect vessel to show off your aesthetic fruit-infused water or iced latte. 
In addition to the drinking spout, the entire top unscrews to reveal a larger opening for easy filling and cleaning, so you don't have to think twice with sugary beverages.
Volume: 500ML
Price: $7.79
Get Milk carton water bottle
---
2. Fish water bottle – mega version of soy sauce bottles
---
Image credit: Yesstyle
Shout your love for sushi while walking down Orchard Road with this fish water bottle. An enlarged version of the tiny soy sauce bottles you'll typically find in takeaway sushi boxes, this 500ML bottle strapped around your neck will be sure to turn a few heads wherever you're headed.
Store Coke or Pepsi in it to make it look similar to the soy sauce bottle that it takes after. It'll even make a perfect accessory if you're planning on dressing up as a walking maki this Halloween.
Volume: 500ML
Price: $14.95
Get Fish water bottle
---
3. Vitagen-shaped bottle – in a classic silhouette for nostalgia
---
Image credit: Aliexpress
We Singaporeans love our cultured drinks – many of us would remember it being one of the few sweet beverages that our parents would actually encourage us to drink. If you've since been obsessed with these tiny bottles of goodness, you can take your affection to the next level with these Vitagen-shaped bottles. 
These 480ML bottles sport the same nostalgic silhouette as those tiny classic bottles, and are available in opaque and clear options with a range of colours. With this bottle, you'll be able to pretend like you're drinking your favourite Vitagen flavour – even when you're not.
Volume: 480ML
Price: $3.98
Get Yakult bottle
---
4. Gudetama insulated bottle – vacuum flask with sunny-side-up cap
---

Image credit: Aliexpress
Ahh, who can resist the charm of Gudetama? Not many millennials, apparently. I, too, make up that demographic. For just one more addition to your Gudetama shrine of a collection, this Gudetama egg bottle is a worthy purchase.
Secretly a vacuum flask that will keep your cold drinks icy and hot beverages warm for a good 6-8 hours, this bottle is the perfect companion for your morning trips to the coffee shop. 
Did we also mention that it comes with a cap that's in the shape of a sunny-side-up egg?
Volume: 260ML
Price: $14.65
Get Gudetama egg bottle
---
5. Strawberry can insulated bottle – canned-drink inspired with built-in straw
---
Image credit: Shopee
Sometimes we find ourselves inexplicably drawn to cutesy items even as full-fledged adults, but that's nothing to be ashamed of because science has since proven that whimsical cuteness puts us in a good mood.

This pastel pink strawberry can water bottle is another vacuum flask that will not only keep your drinks at their optimal temperature, but cheer you up and keep your items safe from dreaded condensation. 
The cap unscrews easily to allow you to fill the bottle with larger cubes of ice and it also comes with a built-in straw – perfect for you to take sips of water between lessons while zoning out.
Volume: 500ML
Price: $15.90
Get Strawberry can water bottle
---
6. BT21 water bottle – under-$5 bottle for K-pop fans
---
Image credit: Shopee
Hardcore K-pop fans would already have a sizeable collection of albums, picture cards and other mementoes of their favourite K-pop group. If you're a BTS fan looking to add to your collection of band merch, here's an inexpensive and practical BT21 Water bottle that you can get.
Surrounded by instantly-recognisable cartoon prints from the band's collab with messaging app Line, the bottle is compact and will fit nicely both in your hand and a snug bag.
Price: $4.84
Get BTS Water bottle
---
7. Corgi straw bottle – sleeping dog or corgi butt prints
---

Image credit: Ezbuy
Think of cute dog breeds and corgis will definitely be up there on that list – no one can possibly refuse that adorable orange and white booty. Show your undying love for your favourite breed with these corgi water bottles. 
They come in a range of corgi-centric designs for you to choose from. Whether it's sleeping corgis or corgis sporting a hoodie, you'll find a design to show off your love for these creatures.  There's even a water bottle that features a corgi's behind if you're really into these cute puppers. It has a handle for easy portability and a removable straw that you can remove if you prefer chugging your water.
Volume: 860ML
Price: $6.60
Get Corgi water bottle
---
7. Marine animal glass bottle – minimalist B&W look with drawstring pouch
---

Image credit: Ezbuy
For those who love the monochrome look but want to shake things up with a cute, quirky water bottle, here's something that'll fit nicely into your all-white or black aesthetic. This marine animal water bottle comes in either a polar bear print or penguin print that you can choose from.
Being a glass bottle, it'll give you peace of mind for long-term use and ensure that your drinks taste as they should without nasty chemicals leaching into them. If you tend to be on the clumsier side, this bottle comes with a handy fabric drawstring pouch that you can carry your bottle around in.
Volume: 600ML
Price: $8.60
Get Marine animal water bottle
---
9. Stojo water bottle – collapsible silicone bottle that collapses into your palm
---

Image credit: Stojo
Unless you're a backpack or tote-toting kinda individual, you'll be all too familiar with the first-world problem of not being able to carry out a bottle because your satchel or cross-body bag is too damn small. 
Fashion requires sacrifice, but not with Stojo's 590ml silicone bottle that can collapse into a palm-sized bundle when it's empty.
Of course, you'll probably have to hold the bottle in your hand when it's full, but with Stojo's impressive range of trendy pastels and muted dusty shades, you'll be finding any excuse to display it.
Volume: 590ML
Price: $29.90
Get Stojo water bottle
---
Cute water bottle options to help you stay hydrated
---
For most of us, hydration isn't the topmost priority in our fast-paced lives – and we often forget our bottles in our daily rush. But with these aesthetic conversation-starters, you'll never want to leave them behind again. A boost to motivate you to drink up each day, a cute water bottle will also come in handy for your daily dapao needs –  killing two birds with one stone!
Read more on home products:
---
Cover image credit: Ezbuy, Yesstyle, Aliexpress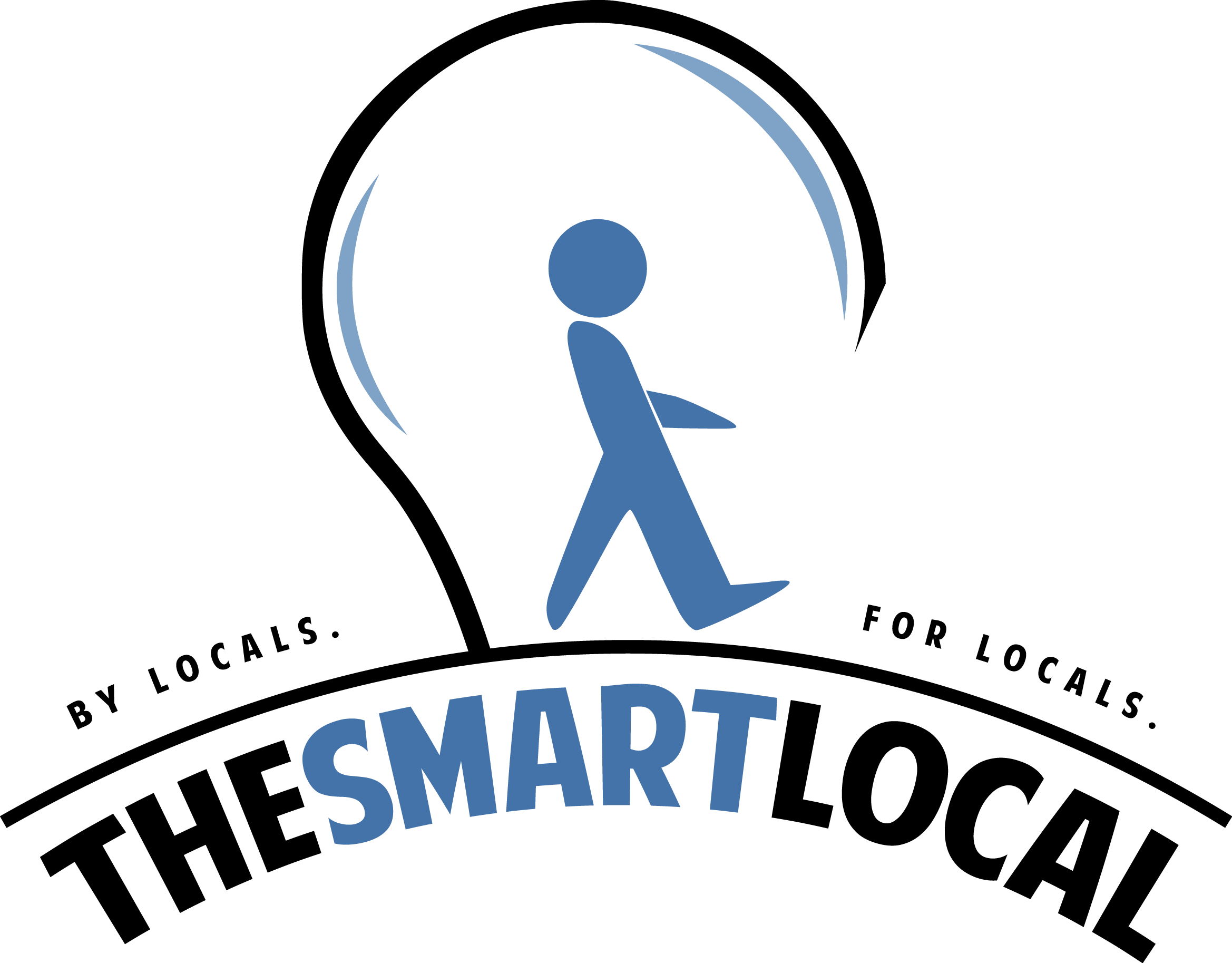 Drop us your email so you won't miss the latest news.