Unconventional things to do in Singapore
---
Ask any tourist for their itinerary in Singapore, and the answer will surely involve things like Katong Laksa, Marina Bay Sands or the Singapore Zoo. True enough, they're classics, and one does not simply leave without trying our chicken rice. But for the adventurous traveller, classic barely scratches the surface.
Perhaps you're a tourist looking for a route less traveled, or a local yearning to see home in a new light. Either way, we've put together a non-touristy guide to Singapore, away from the mainstream sites. Here are 29 super local Singapore experiences you now can tell your friends about.
---
1. Pedal along the waters and score big catches on a Kayak Fishing tour
---
Instead of recycling the same old weekend plans of going to the movies or having a karaoke session, head for something that's unusual in more ways than one. 
There's no need to fear even if you've never been in a kayak before. The Hobie Kayak is leg-powered, so that leaves your hands free for all that fishy business. It also doubles up as your cardio workout for the week, all while you get to bask in the stunning ocean view. 
Just bring a bottle of water, a hat and some sunscreen – everything else is provided for. 
Out at sea, your friendly guide will patiently coach you towards reeling in your first catch. As you trawl the seabed, he'll also let you in on some fun facts about Singapore or answer any questions you might have. 
This activity is also great for family outings as they are able to accommodate groups and children too
If you've never even touched a fishing rod, sign up for The Playground (2-4KM) tour which will serve as an easy introduction to the activity. On the other hand, kayak and fishing enthusiasts can delve headfirst into the Island Hopper (7-10KM) tour. There's also a Big Boat Small Boat tour in between, spanning 3-5KM.
Price: $99/pax for a group of 4, $129/pax for a group of 3, $159/pax for a group of 2, $199/pax for an individual booking
Website
2. Explore Singapore's own White House at the Istana Open House
You've probably walked past the Istana and its watchful guards sternly patrolling the entrance, as if to say "DO NOT ENTER. EVER." But you can actually enter the Istana – its grounds are open to the public on certain days of the year! Click here for more details.
Boasting lush gardens and handsome architecture, you'll want to explore Singapore's own White House, the official residence and office of our president.
Entrance to the Istana grounds is free, while entry into the main building costs $2. Take a guided walk of the Istana gardens and main building (from $2), or download the Istana Garden Walk app on your phone (apple/android) to scan QR codes around the Istana for a self-guided tour option.
Website: Click here
Address: 35 Orchard Road, Singapore 238823
When: Selected Dates (check here), 8.30am-6pm.
Price: $2/pax
3. Glimpse into Singapore's very own Tsukiji Fish Market at 3am

Source: Angela Low
If you fancy shopping for your groceries the real old school way, the Senoko Fishery Port is a fish market where buyers and seafood merchants come to stock up on the freshest seafood even before the crack of dawn. Straight from the supply line, prices are much lower too!
Or if you're just a night owl looking for something to do at 3 in the morning, the flurry of activity will be an intriguing eye opener.
Unceasingly buzzing with activity, this place is a wet market at its best. Think sellers in yellow rubber boots and eager buyers buzzing around baskets of freshly caught seafood laid out across wet concrete floor. And, of course, the briny smell of the sea – that's how you know it's serious business.
Address: 31 Attap Valley Road, Singapore 759908
Opening hours: 2am-6am Tues-Sun, closed Mondays
4. Feel like a legit F1 driver for a day
F1 doesn't only happen once a year in Singapore – be your own F1 driver anytime at The Karting Arena.
The Karting Arena
This is no ordinary go-karting we're talking about – The Karting Arena is Singapore's first electrical karting track, boasting a modern fleet of karts with superior acceleration as well as a challenging race circuit that will leave you with the ultimate race experience.
On Tuesday nights, the circuit becomes a race track – take your place and compete to be crowned champion as you progress through the race, consisting of a practice session, qualifying session, a pre-final race, and the finals. They claim it's all in the spirit of "casual racing" and is "nothing too serious", but we all know that the race is on for real.
The Karting Arena
Website: Click here
Address: 200 Turf Club Road #01-01B, The Grandstand, Singapore 287994
Opening hours: 10am-10pm Tues-Sun, closed Mondays
---
5. Fish for your dinner on a kelong off mainland Singapore
As a nation that LOVES food, we wouldn't hesitate to travel to the far ends of the island in search of the best cafes and restaurants. What about off the island?
Catch a bumboat to Smith Marine – a 5,000 sq ft structure, located just off Pulau Ubin. It's a first-of-its-kind floating restaurant started with the idea of promoting fresh seafood. The real fun is how they'll provide you with a rod and bait and you can actually fish in their "sure-catch pond". You can have the restaurant cook your catch for dinner ($35), or take it home ($15).
Expect zi-char fare with the freshest seafood here.
Website: Click here
Address: 01'23'52″N – 103'57'42″E (contact Jessie Toh at 9792 7609 to charter a bumboat)
Opening hours: 10am-7pm (pick-up at Changi Village Ferry Terminal, by reservation only)
Unbeknownst to many, there are multiple swanky bars tucked away within the CBD that you've probably walked past on your commute to work or during lunch break. Drop by these bars at the end of a long week at work and wine down with a drink or a loved one. 
Catchfly – an underground bar at Ann Siang Road with old-world flair
Located in Ann Siang Hill are two underground bars, Catchfly and Operation Dagger, that you might miss if you don't have insider info
Find the directions to more secret bars here. 
7. Enjoy private dinners cooked by chefs in the comfort of your home
In densely populated Singapore, it's the norm to face queues and cramped spaces while dining in restaurants, especially during peak hours. Book a private dining experience instead and enjoy the dinner at your own pace.
Image credit: Plate Culture
With home restaurants, individuals passionate about serving up hearty food for their guests open up their private homes to host meals – explore the list of home restaurants available in Singapore here. From French cuisine to Indian, there are many options for you to choose from.
Image credit: Plate Culture
Private dinners are also great for gatherings and celebrations – some hosts even allow their guests to bring their pets! 
Website: Click here
8. Defy gravity with a water jetpack at Sentosa
Most people respond with a look of disdain at the mention of Sentosa.
But hear me out, my friends: stand-up paddle boarding! Banana Boats! Wakeboarding! And – wait for it – water jetpacking! GASP.
All are welcome, especially those who're curious about what it's like to be Ironman. Certified instructors will help you to master a trick or two, so just turn up with lots of energy and be ready to get soaked!
Website: Click here
Address: 46 Siloso Beach Walk, Sentosa, Singapore
Opening hours: Daily 10AM – 6PM (Subject to change without notice)
9. Head outdoors for real rock-climbing at Dairy Farm
Step aside, indoor climbing walls. Heady adventure-seekers can head to Dairy Farm for some quarry rock climbing – we're talking the real deal!
A quarry-turned-nature reserve, it's the only regularly maintained outdoor climbing area that offers bolted climbing facilities. There are clear climbing routes mapped out, but if you're a beginner, you might want to go with the veteran climbers in the Dairy Farm Climbing group, who can guide you along and also provide the climbing equipment.
Website: Click here
10. Hold your own Hunger Games in a round of archery tag
Why archery tag over laser tag, you ask? For the unapologetically sadistic pleasure upon actually seeing your opponent get physically hit by your arrow ammunitions, obviously.
Not to worry though, they're only soft foam-tipped arrows. But still.
Combining dodgeball and paintball with the skill set of archery, annihilate your opponents this battle of arrows – or be annihilated!
Cohesion.sg (Outdoors)
Website: Click here
Price: $25/pax
Address: The Cage at Kallang
Opening hours: 9am-11pm daily
Tag Team (Indoors)
Website: Click here
Address: 920 East Coast Parkway, #01-03 Parkland Green, Singapore 449875
Opening hours: Wed to Fri 3PM-8PM | Sat, Sun & Public Holiday 10AM-8PM
11. Gun your target down at clay shooting
Some say it's impossible to hold a real a gun in Singapore. They were wrong.
If you fancy the opportunity to shoot with a real gun, try your hand at clay shooting at the Singapore Gun Club. Shoot down clay pigeons, special flying targets, if you can; but even if you don't, at least you can now say you once shot a gun with your bare hands.
Website: click here
Address: 990 Old Choa Chu Kang Road, Singapore 689810
Opening hours: 10am-5.30pm Tues-Sun, closed Mon
12. Have a go at underwater hockey for the first time ever
Adding on to the list of sports you've never heard of before but absolutely need to try is underwater hockey. Players, equipped in their battle gear in the form of snorkels, play with sticks and a puck at the bottom of a swimming pool. Pucking cool or what?
Sessions are held twice a week, and everyone's invited! Even if you're a rookie, fret not – experienced players will be on hand to teach the basics to new players of the sport.
Website: click here
Address: Queenstown Swimming Complex, 473 Stirling Road, Singapore 148948
When: Tuesdays and Fridays, 7pm-9pm
13. Kayak through a mangrove swamp with your BFF
---
Source
Paddle through the mangroves of Khatib Bongsu in the North or in Pulau Ubin in the East, against the backdrop of lush greenery. This experience presents you with the opportunity to take your appreciation of nature to the next level. If you're lucky, you may even spot dugongs in the wild at Pulau Ubin.
While it's relatively easy to get the hang of kayaking, you'll still want to come prepared for a challenge – your arms will be seriously toned by the end of the expedition! Also, speaking from experience, capsizing is actually pretty fun. Just saying.
Website: Click here
When: Check schedule here
---
14. Pick up a new skill at an artsy workshop
For those who find everyday inspiration in quotes and wise sayings, you can now pen it down in calligraphy in a calligraphy class. Frame your favourite words in splashes of paint and graceful loops through these workshops. 

Image credit: @hutcheongkai
To get started on these elegant curves, you can find out more about calligraphy and the classes available here. 
Local business Naiise also organises a wide array of workshops that run on a regular basis, from paper marbling to jewelry making and creative bento-making, so you're bound to find one that pique your interest. 
Naiise
Address: Naiise @ Wisma,#03-24 to 29 Wisma Atria 435 Orchard Road,Singapore 238877 | Naiise @ Jewel, #02-205/206 Jewel Changi Airport 78 Airport Boulevard, Singapore 819666
Website
15. Enter a pet-lover's heaven at Oasis Second Chance Animal Shelter (OSCAS) 

Image credit: Oasis Second Chance Animal Shelter Facebook 
A place dedicated to giving our rescued dogs a better life, Oasis Second Chance Animal Shelter (OSCAS) rescues stray dogs from places such as industrial estates and parks. Instead of buying a puppy, you can adopt one here instead. There are always dogs looking for a new home! 
Image credit: Oasis Second Chance Animal Shelter Facebook 
Otherwise, you can also contribute by volunteering with them – make friends with dogs staying at the shelter and bring them out for walks. They also accept donations of dog food and other cleaning items. 
Address: 59 Sungei Tengah Road Block R, #01-33, The Animal Lodge, 699014
Website
16. Glimpse into your future with a tarot card reading
Take a walk down Waterloo street or Little India and you'd find many touting their fortune-telling services – from palm reading to parrot astrology. How about tarot readings for a change? Some swear by their accuracy, while others are apprehensive, but there's only one way to find out, right?
Source
Popular tarot card readers can be found in pockets of Chinatown, such as within Pearl's Centre, and downtown in the Rochor district, particularly in Peace Centre and Fortune Centre. Some of the most reputable readers even operate in their own homes.
Do your research beforehand to find a reputable reader; take their words with a pinch of salt if you must, but it nonetheless makes for an interesting experience!
17. Whizz around in a hoverboard
If you're a 90s kid, chances are, you would've heard of Heelys – a brand of roller shoes with wheels embedded in each sole. Now that you've blossomed into a mature adult, it's time for an upgrade – hoverboards and uniwheels.
From just $499 onwards, you can zip around Back To The Future-style.
Commuting just got a whole lot more fun, or simply sashay around for the sake of it as you effortlessly zip past pedestrians like a boss. Casual.
Website: Click here
Address: 1 Irving Place #02-25 (S369546)
Opening hours: Noon to 6pm daily
18. Sign up for a walking tour of Bukit Brown Cemetery
The Bukit Brown Cemetery is equal parts spine-chilling and enthralling, housing about 100,000 tombs of Singapore's pioneers with graves dating back to as early as 1831. It's recently been put in the spotlight, after news of its possible exhumation have been released.
The long-abandoned cemetery has had a good run. Replete with history, it has been a symbol of the stories of our ancestors, like Gan Eng Seng and Chew Joo Chiat. Join a guided tour to learn more about a lesser known aspect of our heritage.
Website: Click here
Address: Lorong Halwa, Singapore (from bus stop #41149, walk towards Sime Road, walk along Kheam Hock Road to hit Lorong Halwa)
When: Check upcoming events here
19. Go second-hand book hunting at Bras Basah Complex
Revel in book heaven at Bras Basah Complex, housing plenty of what I like to call the mama shops of bookstores. If there's anywhere you'd find an old issue of Archie's Comics or the Bookworm Gang's adventures, this is your best shot.
Find reads, both old and new, of every genre and type – novels, music scores, manga, cookbooks – they've got it all. Bookworms, especially, would most definitely spend hours at a stretch sieving out the best books.
Address: Bras Basah Complex, 231 Bain Street, Singapore 180231
20. Or thrift furniture shopping
They say one man's trash is another man's treasure, and second-hand furniture shops must know this all too well.
Featuring old gramophones to vintage trinkets to upcycled furniture, we've compiled a list of second-hand and antique furniture shops that will transport you back a good few decades.
Oh, they've got a floor-to-ceiling statue of Sir Stamford Raffles too, naturally.
Even if you're a local, it doesn't hurt to be a tourist in your own city once in a while. And if that means riding on a trishaw while immersing yourself in the sights and sounds of Singapore's busy streets with your date, then go for it!
For a complete, dynamic experience, hit up Trishaw Uncle, a trishaw tour operator which organises heritage and food trishaw tours. You can even customize your own tour if you like.
Website: click here
Address: Trishaw Uncle tours can be found all over Chinatown, but they begin at Albert Mall Trishaw Park, 1 North Bridge Road, 15-06, High Street Centre, Singapore 179094
Opening hours: 11am-9.15pm (last tour), daily; independent trishaw drivers operate till late
22. Throw a late-night bowling party with pool, arcade games and KTV
---
K Bowling Club is a venue not limited to merely bowling. To make your party phenomenal, there's not only cosmic bowling, but also arcade games, pool, and KTV booths.
Situated conveniently within 313@Somerset mall, the establishment is open till at least 3AM throughout the week so you and the squad always have a late-night hangout destination to flock to.
Read our full review on K Bowling Club here.
Address: 313 Orchard Road, 313@Somerset #03-27, Singapore 238895
Opening hours: Sun-Fri: 10AM-3AM | Sat & Eve of P.H: 10AM-4AM
Email: booking@kbowlingclub.com
Telephone: 6737 5313 / 9127 0313
Website
---
23. Discover a new and nearby diving spot at Pulau Hantu
We all know Tioman or Batam as great diving destinations, but equally deserving of attention is Singapore's very own Pulau Hantu. A short 40 minute bumboat ride away from mainland Singapore, dive trips last for as short as half a day, making it perfect for a quick, sporty getaway from the city hustle. And you won't need to take your passport with you.
Corals are abundant and the natural marine biodiversity is richer than you'd imagine. Granted, the waters aren't completely clear and visibility may be poorer on some days, but it's no biggie as long as you keep your eyes peeled!
When: dive companies such as Orpheus Dive, Gill Divers and The Dive Company offer diving day trips every weekend
24. Race on water in a human hamster ball
Make waves at your pool party with these water ZOVB balls. You've probably seen ZOVB balls on land, so obviously the next move would be to take to the pool.
All you need is your condominium or club pool, or even simply an inflatable pool; rent these water ZOVB balls for the day and you're good to go!
It's probably also the closest you'll get to walking on water. If you can maintain your balance, that is.
Website: click here
Opening hours: Make a booking here
25. Spice up your date night with a theatrical dinner
Inject an element of mystery and art into your dinners – at AndSoForth's theatrical dinners, guests are informed of the dinner venue only on the day itself. You'll be provided clues on how to get there, where an interactive performance cum gastronomical experience awaits.
They only ask one thing of you: to keep the experience a secret between you and them!
Website: click here
When: Check their calendar of events
26. Dine amongst creatures of the night on a Night Safari tram
Enjoy a 5-course feast on a tram ride around the Night Safari and its myriad nocturnal wildlife animals with the Gourmet Safari Express. Also, enjoy free-flow beverages, including wine and beer. I repeat: free-flow beverages.
Finish off with a Creatures of the Night show, with performances from the Night Safari's 7 animal kingdoms.
Website: click here
Address: Singapore Zoo, 80 Mandai Lake Road, Singapore 729826
When: 7pm-10pm, daily
27. Make your own ice cream at Udders
Known equally for their local delights as they are for their classics, from Mao Shan Wang Durian to Rum Rum Raisin, Udders is no stranger to the typical Singaporean. But the secret to their creamy, decadently rich ice cream? That's what you need to find out at Udders' ice cream making workshop. Sign up. Now.
You don't need an ice cream maker to make ice cream. Learn to make ice cream using easily available home appliances – so you know the skills you acquire will definitely come in handy!
And if you need any more reason to give this a go, let the post-workshop ice cream buffet be it. You're welcome.
Address:
17 Lor Kilat, #01-09 Kilat Court, Singapore 598139
155 Thomson Rd, Singapore 307608
246D Upper Thomson Road, Singapore 574370
Opening hours: Workshops run 10am-6pm Mon-Fri, 10am-1pm Sat
Website
28. Eat, paint, love in an art jamming session
One's creative juices flow best when the tummy is satiated. That's why art jam cafes such as Arteastiq let you munch on some brunch while you paint anything you want on your canvas – which you get to take home after!
Arteastiq
Address:
Mandarin Gallery, #04-14/15, 333A Orchard Road, Singapore 238867
Plaza Singapura, 68 Orchard Road, #03-70/72, Plaza Singapura, Singapore 238839
Opening hours: 11am-10.30pm weekdays, 10am-10.30pm weekends
---
29. Eat durians at a roadside stall in Geylang
---

Because we guarantee you there are no better durians than "Guratee Good" durians! Source
Nothing screams local more than sitting by the most local of streets, eating the most local of foods. After a hearty dinner of frog leg porridge, maybe?
Fruits Top 1 Department Store is a good bet for top-grade, creamy durians such as Mao Shan Wang and D24. Alternatively, walk down any other Lorong and you'll almost certainly spot a Durian stall within sight. Sibei shiok.
Fruits Top 1 Department Store
Address: 608 Geylang Lorong 36, Singapore 389547
Opening hours: 24 hours
---
Explore Singapore like never before
---
It's safe to say that we've debunked the myth that Singapore isn't all work and no play. There's tons to do, rain or shine, for the young and the young at heart. Start conquering these new activities today, and see how many you can check off your Bucket List: SG Edition.
Also check out:
---
This article was brought to you by Singapore Tourism Board.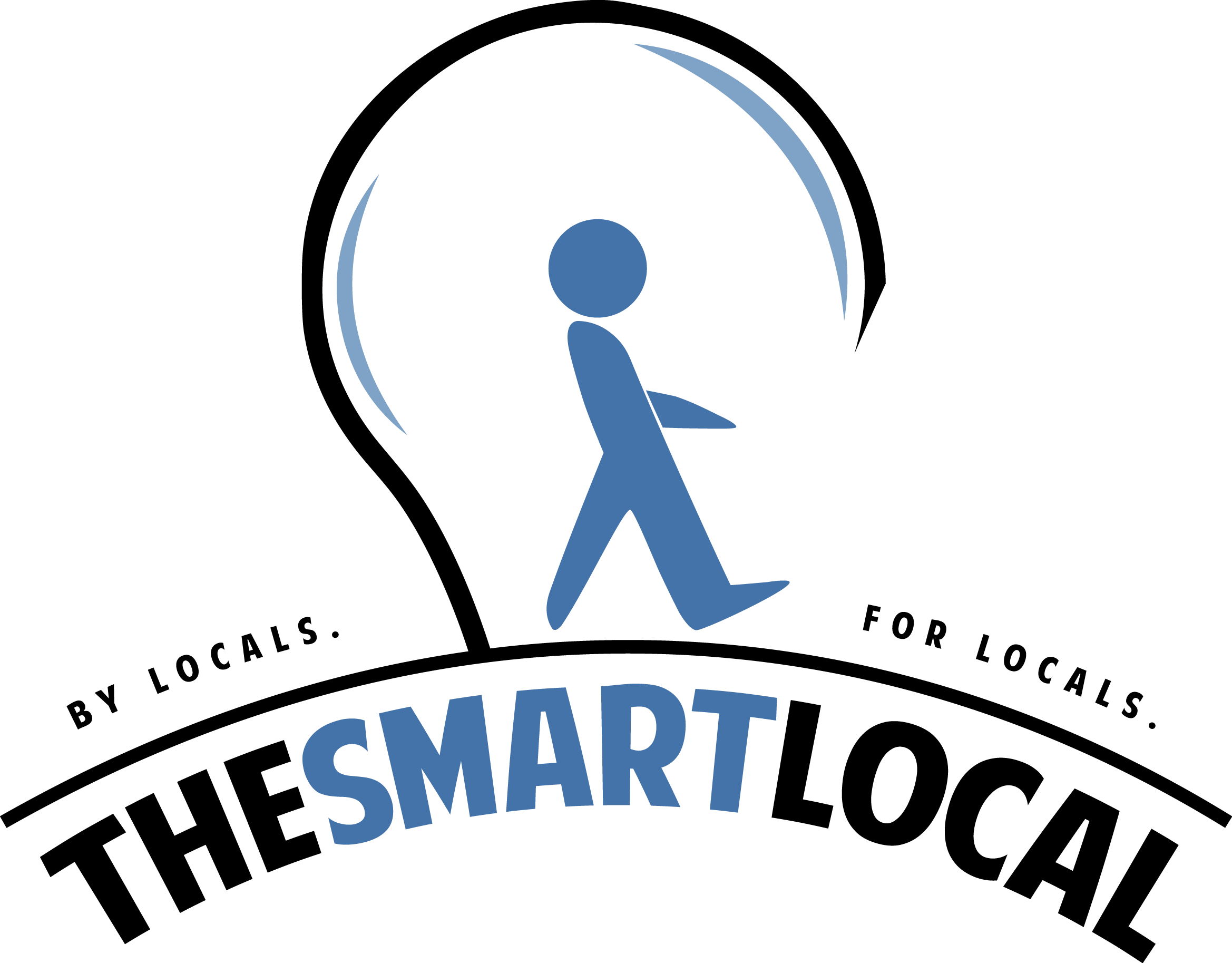 Drop us your email so you won't miss the latest news.