Something Old, Something New
When you're looking for furniture for your new home, what do you look for? Some people love the newest, sleekest pieces, while others want a piece that tells a story. Second hand furniture stores are full of surprises – most of them are filled to the brim with baubles and whatnots from an era long gone. Chairs from the 1950s cosy up to 90s toys, while creaking cupboard doors hide treasures long-forgotten by their original owners.
We're continuing our love story with everything old – unsatisfied with old, abandoned houses and forgotten theme parks, we set out to document the amazing shops that preserve memories of the past. Here are some second hand furniture shops to start your antique hunt:
1. For functional furniture with a touch of whimsy – Hock Siong & Co

Hock Siong is probably the most well-known place on this list, with some of the lowest prices around. Their furniture is sourced from showflats and hotels, mixed with antique finds from individual sellers. It's bustling with activity, yet the atmosphere is bright, cheery and easy-going.


The staff really knows their stuff – one guy we spoke to helpfully pointed out the most valuable antique finds and talked to us about old gramophones.


An interesting tidbit? There's a giant floor-to-ceiling statue of Sir Stamford Raffles on sale. He used to face the road, but has since been moved inside. He now has a Trojan horse-like sculpture for company.


Hock Siong is great, even for a casual visit. We came across a few customers browsing the furniture collection by relaxing in armchairs. So shiok.


You'll be amazed by how much new stock they have. A friendly staff member told us that weekends can get crowded, so be sure to beat the crowds for your favourite pieces. Among the rows of framed pictures, mother-in-pearl inlaid cabinets and wall mirrors, Hock Siong still has room for adorable vintage knick-knacks.


Spot the real Pokemon trading card
Address: 153 Kampong Ampat, #01-03 Junjie Industrial Building, Singapore 368326
Opening Hours: 9.30 am – 5.45 pm daily
Telephone: 6281 8338
Website: https://www.facebook.com/hocksiongco
2. For everything refurbished and retro – Second Charm

Second Charm is really charming! The furniture is more vintage than antique, but the cheerful graphic patterns and brightly painted furniture will give your home a retro vibe.


There's so much nostalgia on display, all expertly refurbished by the Second Charm staff – we loved this repurposed Vespa and this freshly repainted Singer sewing machine.


The furniture ranges from chairs to cabinets to tables and they've recently moved into an even larger premises. Stranger finds include old lion-head door knockers and unopened bottles of Coca-Cola.


And many uncanny masks
Address: Blk 21 Kallang Avenue, #05-165 Mapletree Industrial Building, Singapore 339412
Opening Hours: Tuesday – Saturday 11 am – 5.30 pm, Sundays noon – 5 pm
Telephone: 6294 2919
Website: http://www.secondcharm.net/
3. For cheap office furniture – Thrift House Marketing

If you've always wondered where all lost furniture go, look no further. Thrift House Marketing is a haven for old office furniture, with chairs, tables and cabinets piled all the way to the ceiling. Walking along the aisles feels claustrophobic, but if you're looking for cheap and functional furniture, you're bound to find exactly what you want.


There's a lot of old IKEA furniture going for a steal and old appliances that are still in good working condition. There's too much to appreciate in a single glance. We squeezed past old refrigerators, office cabinets with missing keys and rolling chairs perched jauntily on what seemed to be a mountain of identical chairs.


I inched my way into the narrowest of aisles, clutching the camera for dear life, and managed to spot an old guitar and typewriter behind some old furniture too.
Address: 69 Boon Keng Rd, Singapore 339772
Opening Hours: Monday – Saturday 9 am – 7 pm
Telephone: 6296 2069
Website: https://www.facebook.com/thrifthousemarketing
4. For the best of the region – Singapore Trading Post

Expats would already be familiar with Singapore Trading Post, run by the same people who manage Expat Auctions. Remember the days when Singapore was a flourishing trading post, where goods from all around the region were bartered and exchanged? The Singapore Trading Post harks back to those times, bringing you the best vintage finds from around the region.


Source


Source
Interestingly, many of their finds are a fusion of Asian and Western influences. Candelabras, watercolours and dolls share the same space as Balinese-inspired furniture, Chinese porcelain and Peranakan prints.


Source
The explosion of culture in their store makes for a fun experience – pick a day, any day, to wander around exploring these treasures.
Address: 315 Outram Road, 07-01 Tan Boon Liat Building, Singapore 169074
Opening Hours: Monday – Friday 10:30 am – 5:30 pm, Saturday 10:30 am – 6 pm, Sunday 11 am – 5 pm
Telephone: 6274 0511
Website: http://www.singaporetradingpost.com/
5. For your dream Pinterest house – The Godown

Stepping into The Godown feels like you're diving into someone's Pinterest board. All your design fantasies are brought to life in this whimsical space – old sports equipment shares the stage with quaint containers and delicate dinnerware. Everything is displayed beautifully, showcased on glass shelves or tastefully placed around a living room setup.


There's a quiet, refined air to the Godown. You've stepped back into colonial Singapore and you're experiencing how the rich used to live. Quaint tea sets contrast with old ice kachang machines and kueh moulds.


Play pretend – fine dining sets are laid out on the table towards the back of the shop, or let out your inner Diana Ross by singing your heart out into an old microphone.


An adorably tiny roll of tape.
The Godown is also the place for cooking classes and occasional workshops. If you're interested in everything crafty, do check them out!
Address: 44 Zion Rd, Singapore 247776
Opening Hours: Monday – Saturday 11 am – 7 pm
Telephone: 6333 8966
Website: http://www.thegodownstore.com/
6. For an antique treasure hunt – No Name Shop along the Antique Row
We've heard so much about the Antique Row that we just had to check it out. Located far far in the backwoods of Turf City, it's a long walk in from the main road, but once you walk in, you can't miss it. As soon as you turn a corner, an unbelievable sight comes into view.


Half-antiques-half-forest, the 'Antique Row' is a jumble of everything and anything you can think of.


Many of the shops don't allow photography, but the owner of "No name shop" welcomed us in and discussed cameras with my colleague. You can't miss the shop! Just look for the unicycle hanging over the doorway.


Vintage cameras


An old Barbie. Possibly haunted.
From old cameras to old Barbies to a massive Halo statue, only the intrepid can dive into the mess and emerge with something invaluable. The rest of us wander the endless aisles, step over bulky appliances littering the floor, in awe of the knick-knacks piled on the shelves.


Just chilling in a corner. NBD.
As disorganised as it sounds, there's a kind of joy when you peek into a little nook and find something amazing.
Address: 2 Turf Club Road
Directions:

7. For everything under the sun – Junkie's Corner

L-R: Einstein, Confucius, Lu Xun and Marie Curie
One of the largest shops along 'Antique Row', it occupies the first and last units and boasts a huge collection of everything under the sun.


Old benches, swings and carriages line the exterior of the shop and although we weren't allowed to take photos inside, there's a treasure trove of trinkets just waiting to be found.


We also stumbled upon what looks like a Christian devotee standing beside an Indian prince. There's no better icon of multiculturalism than this beautiful sight!
Address: 2 Turf Club Road (same as above)
8. For that sleek, Scandinavian vibe – Noden Collective
Noden screams hipster – it's all about sleek design and clean lines at the showhouse. Earthy wooden pieces are livened up by potted plants and contrast starkly against white walls. Started by a couple with a love for everything old, it specialises in original Scandinavian vintage furniture.


Source
We love scrolling through their Instagram page, but it's probably best to pop by and see it for yourself. Nowadays, minimalist is the way to go. You may not find opulent statement pieces at Noden, but you're sure to find quality furniture with excellent Scandinavian workmanship that will last.
Address: 65 Ubi Road 1, #03-75 Oxley Bizhub, Singapore 408729
Opening Hours: Wednesday – Sunday 11 am – 6 pm
Telephone: 6702 6475
Website: https://nodenhome.com/
9. For furniture and coffee – Carpenter & Cook

The aptly named Carpenter & Cook is more famous for their sweets, but the eclectic decorations are all vintage curations that you can bring home. If you're having brunch or tea and you and the couch have become one, you can refer to the little tag attached for the price.


Priceless Peranakan Rocking Horse
We love the atmosphere in Carpenter & Cook. Unlike other second hand furniture stores, their collection is more decorative than strictly functional. Trinkets like a Peranakan rocking horse, a jukebox or some old Enid Blyton books will delight the child in you. Their coffee is even served in mason jars!


Their selection of kitchen items is just adorable! Add an old-school vibe to your kitchen with kitschy jars or display a vintage radio in your living room for that old world charm.
Address: 19 Lorong Kilat #01-06, Singapore 598120
Opening Hours: Tuesday – Saturday 10 am – 10 pm, Sunday 10 am – 7 pm
Telephone: 6463 3648
Website: http://www.carpenterandcook.com/
10. For furniture with personality – Yasashii Trading

The folks at Yasashii Trading have a sense of humour and a passion for everything old. We were shown all the best finds – a tricycle from colonial Singapore, lovingly restored clocks that still work and a laughing Buddha wearing oversized sunglasses.


Yasashii is a place to exchange nostalgic stories of the past. Conversations begin with "do you remember?" and end with a fond sigh for the good old days.


As you walk into Yasashii, there's a distinctive smell of wooden furniture. They mainly trade objects and furniture with Asian-influences, like mother-of-pearl inlaid cabinets, framed Chinese paintings and statues of deities. What caught my eyes was the collection of vinyls at the back of the shop – I love the cheesy album covers and WordArt-style lettering!


Who knew people would actually want your old McDonald's toys?
Address: 123 Bukit Merah Lane 1, Singapore 150123
Opening Hours: Monday – Saturday 11 am – 8 pm
Telephone: 6271 3308
11. For the quirkiest statement pieces – Lorgan's The Retro Store

I'm the queen of all of England. (That's a surgical lamp!)
Lorgan's is full of statement pieces, quirky conversation starters that you'll love showing off to all your visitors. Half the store is devoted to vintage finds, while the other half is all-new furniture made to look like items from the past.


An old radio
The second-hand side of Lorgan's is true to its name. Every piece is delightfully retro – think surgical lamps from the 1960s, boldly patterned sofas and a repurposed TV cabinet that's now an aquarium.


Hanging speakers. So retro!


That side glare though.
There's just so much personality bursting out of every nook and cranny of the store. Crazy fabrics jazz up otherwise sensible chairs, hipster design magazines adorn coffee tables and slightly uncanny busts look on curiously.


We had no idea Lorgan's was so well-known until our visit there. Mediacorp sources some furniture from the shop, especially for their old-timey dramas. During our visit, we bumped into Elvin Ng, who was shooting a scene for his latest show.
Address: 100E Pasir Panjang Rd, #01-03 Century Warehouse, Singapore 118521
Opening Hours: Monday – Sunday 10.30 am – 6.30 pm
Telephone: 6272 4988
Website: http://www.lorgans.com/main.php?f=1 or https://www.facebook.com/lorgans/
Old Furniture, New Adventures

The furniture may be old, but the stories are everlasting. We caught a glimpse of how life may have been, years ago in Singapore's history, but we left with more questions than answers. Who didn't drink their Coca-Cola and decided to sell their unopened bottle to a second hand store? What caused these uneven gouges on this otherwise immaculate wardrobe?


Why is this man so excited about holding a fish???
Stepping into each shop transports you to a different place and your imagination is free to run wild – old furniture has a personality. They've seen the world, they're wise to the ways of men and are waiting, just waiting, for their story to be heard and their picture to be taken.
For some of the most photogenic photograph locations around, try second hand shops. Open your eyes, pick through the nooks and crannies and enjoy your adventure!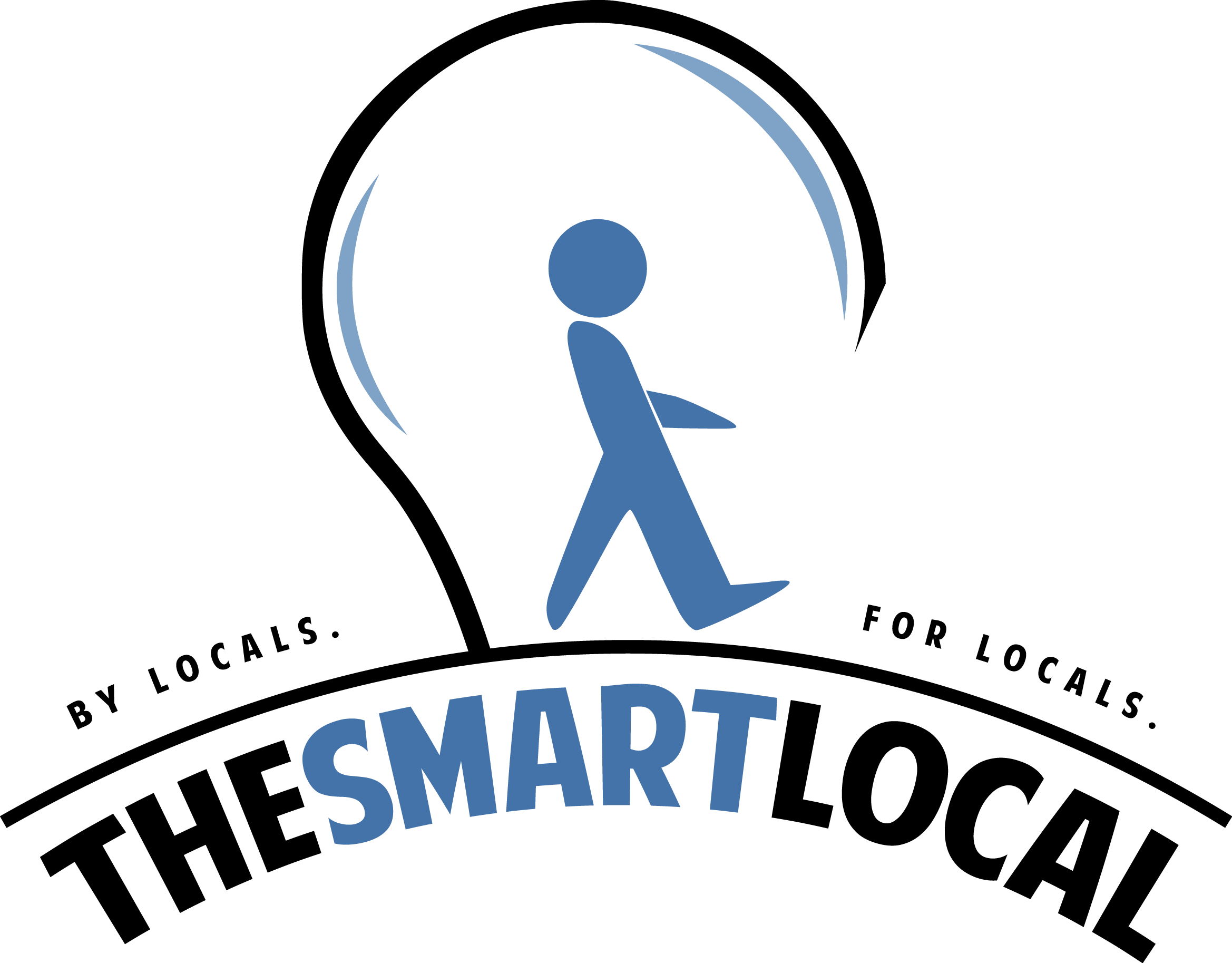 Drop us your email so you won't miss the latest news.