Happiness in a bun
There is never a bad day for a hearty, juicy burger and when your craving strikes, here are 20 places you can go to satisfy it. Spend your cheat day right stuffing your face silly with some of KL's best burgers.
1. Buns & Meat
Plain and simple, Buns & Meat goes straight to the point and lets you know that they're in the business of anything related to buns and meat. While pork burgers can be found in almost every corner of Klang Valley now, Buns & Meat goes the extra mile and adds a dash of magic by combining a juicy, thick slab of pork patty with sweet roasted char siew – so sinful you'll need to spend the next few days in repentance for the damage to your waistline.
Address: 72A, Jalan Tasik Utama 7, Lakefield, Sungai Besi, Kuala Lumpur
2. Killer Gourmet Burgers (KGB)
It is easy to tell KGB apart from the rest of its burger counterparts by their signature stamped burger buns but what truly distinguishes them is their 100% Australian grass-fed beef patties – oozing with flavours and dripping with juiciness. Top off your burger order with KGB's kimchi fries – an umami explosion you can't stop eating.
Locations:
Bangsar
23, Jalan Telawi 2, Bangsar Baru, 59100 Kuala Lumpur, Wilayah Persekutuan Kuala Lumpur
The Gardens Mall
Lot LG-233 B&C, The Gardens Mall, Lingkaran Syed Putra, Mid Valley City, Kuala Lumpur
T.T.D.I
107, Jalan Aminuddin Baki, TTDI, Kuala Lumpur
3. Kissaten Coffee & Restaurant
Kissaten is ideally known as a Japanese fusion restaurant but they do serve some mean monstrous burgers worth a mention. One of their most famous burgers in their menu is the Teriyaki Pork Burger – a sweet and savoury pork burger topped with a runny sunny-side up. Grab your napkins, this will be a hot mess! Warning: not glamorous for first dates.
Address: Palm Square Jaya One, 72A Jalan Universiti, Petaling Jaya, Malaysia
4. The Grind Burger Bar
Escape your daily grind and into burger haven at The Grind Burger Bar. You are probably thinking that the overwhelming choice of burger joints around Klang Valley is becoming diluted with the same, tiresome combinations, The Grind Burger Bar is here to prove you wrong. From bun-free burgers to peppercorn crusted patties, The Grind continues to surprise us especially with their unconventional hand-pressed rice buns. Talk about an Asian invasion on a Western favourite!
Address: 7, Jalan 17/45, Seksyen 17, 46400 Petaling Jaya, Selangor
5. Burger Junkyard
Step into Burger Junkyard for more interesting twists on the classic burger – sloppy, gooey cheese with some inventive flavours thrown in for guaranteed heart-stopping goodness. You can expect to see minor but genius additions and flavours such as almond flake toppings, raisin balsamic vinaigrette and barbecue aioli – small zings but significant differences. Another thing to note just to get you salivating is that their cheese is prepared by first steaming it then pouring it over a thick, juicy pork patty for that extra melty mess.
Locations:
Kota Damansara
16, Jalan PJU 5/20D, The Strand, Kota Damansara
Empire Damansara
No.G-23 Empire Damansara, 47820 Petaling Jaya, Selangor
6. Patty & Pie
Beef and chicken burger can be found anywhere in Klang Valley but ever heard of a falafel patty? This is a great option for vegetarians looking for a delicious and wholesome burger, satisfying both your cravings and your conscience. Other options available are salted beef and soft shell crab burgers because slapping anything between two buttery buns are always a good idea. Patty Pie also features their homemade pickles in their burgers made from local cucumbers to give that tanginess to cut through the richness of the burger.
Address: F-G-40, Jalan PJU 1/45, Aman Suria Damansara, Petaling Jaya
7. My Burger Lab
A veteran in the burger-flipping industry, myBurgerLab does no wrong. Drawing their inspirations from burger joints across the globe, the people at myBurgerLab takes their burgers very seriously and grinds their meat themselves and prepares their signature charcoal buns daily from scratch. The freshness of their buns and the quality of their ingredients is evidence to their fast-growing success – spearheading the industry unmatched by any competitor. If you manage to find yourself a seat, try their Hangover burger – a heart-attack of hash browns, maple syrup, beef patty and mushrooms – so good!
Locations:
SeaPark: 14, Jalan 21/22, SeaPark, 46300 Petaling Jaya, Selangor
OUG: 8, Jalan Awan Hijau, Taman OUG, 58200 Kuala Lumpur
Bandar Sunway: 3, Jalan PJS 11/9, Bandar Sunway, 46150 Petaling Jaya, Selangor
Cyberjaya: Prima 4, Prima Avenue, Block 3513, Jalan Teknokrat 5, 63000 Cyberjaya
8. The Daily Grind
Deliciously succulent and sinfully comforting, The Daily Grind offers only the best ingredients and quality in their gourmet burgers. Here, you can find yourself spoilt for choice with their myriad of flavours but the one that stood out the most was the Foie Gras Burger for anybody looking for a snazzy burger. Rest assured, your burgers are made fresh on the spot and according to The Daily Grind themselves, "medium" is the way to go for the best taste, texture and juiciness of your burger.
Address: Bangsar Village II, 1, Jalan Telawi 1, Bangsar Baru, 59100 Kuala Lumpur
9. The Burger Factory
Churning out burgers like a pro, The Burger Factory is worth a shout out for their whopping burgers and creative use of ingredients. With burgers like "The Skunk" featuring stinky blue cheese, onions and gherkins and even sweet burgers using peaches, The Burger Factory is full of surprises – much like stepping into Willy Wonka's chocolate factory.
Locations:
Kota Kemuning
Jalan Anggerik Vanilla Ab 31/Ab, Kota Kemuning, 40460 Shah Alam, Selangor
Oasis Damansara
R-10, Central Piazza No 2, Jln PJU 1A/7A , Oasis Square, Ara Damansara,47301 Petaling Jaya, Selangor
10. Burgertory
Burgertory in a nutshell is your regular burger joint – exposed brick walls, black industrial styled lamps and of course pork burgers – but once you take a bite of their thick, meaty burgers, you are sent straight to burger heaven. If you feel like cheating on your diet and make your cheat day worthwhile, go for their Burgertory Treasure because hidden between its buttered buns and its juicy pork patty are crispy croutons of, wait for it… pork lard!
Address: 8A (First Floor), Jalan SS15/4D, Subang Jaya
11. Yummylicious
Finding a balance between being healthy and delicious is almost unheard of in a burger but Yummylicious has managed to strike the perfect note to pique your interest without underwhelming your glutton for oozy burgers. The people at Yummylicious are firm believers of achieving healthy burgers and goes to the extent of grilling some of their patties with no oil except the virgin olive oil marinated in the patty to keep it moist.
You can expect to find some creative combos here such as their handcrafted crab meat patty with green tea buns and chicken katsu patties with charcoal buns. It's true, it's yummylicious!
Yummylicious's actually a delivery initiative by a passionate couple who prepares everything from home, making sure that you receive your burgers warm and fresh. Click here to make your orders now!
12. Burger Bakar KawKaw
Going the extreme measures to satisfy your burger cravings once and for all is Burger Bakar KawKaw with their heart-clogging signature Triple Beef Baconizer – a serious burger for serious foodies willing to challenge themselves in the name of food. This street-side stall turned gourmet burger is undoubtedly kawkaw and definitely not for the faint of heart.
Locations:
Wangsa Maju: Jln 4A/27A, Seksyen 2, 53300, Wangsa Maju, Kuala Lumpur
Puchong: Lokas Makana Food Court, No 15A, Jalan PU 13/2, Taman Puchong Utama, 47140, Puchong, Selangor.
Kota Damansara: Uptown Kota Damansara, Kompleks Muhibbah,Taman Sains Selangor, Jalan TSB8, Section 3, 47810, Kota Damansara, Selangor.
SS15, Subang Jaya: 47-G, SS15/8A, Subang Jaya, 47500, Subang, Selangor.
13. Harley's
While it may look smaller and thinner than most burgers these days, don't let its demeanor fool you because Harley's burgers sure pack a punch. Inspired by American fast food giant In-And-Out, Harley's offer a very straight-forward menu – fuss-free and simple. Throw in a creamy milkshake and a side of fries and you can now enjoy a classic American flavour grown in Malaysia.
Address: LG-01 & LG-0, LGB Tower, No.1, Jalan Wan Kadir, Taman Tun Dr Ismail
14. Fat Boys Burger Bar
Serving you fat burgers in behemoth sizes, Fat Boy's Burgers are so rich you are almost committing all 7 deadly sins in one sitting. Exceptionally juicy, tender and crumbly, Fat Boy's Burgers sure know how to tick your criterias of a good burger but beyond their classic varieties, they also pay a special homage to the King of Rock n' Roll with their Elvis Burger – a medley of pork patty, bananas and peanut butter that's weirdly wonderful.
Locations:
Publika: G2-30, No 1 Jalan Dutamas 1, Solaris Dutamas, 50480 K.L.
Avenue K: L3-8, Level 31, 56 Jalan Ampang, 50450, K.L.
SkyPark One City: B-GF-05, Jalan USJ 25/1A, 47650 Subang Jaya
15. S.Wine
Located deep within Ben's Independent Grocer is S.Wine, a pork paradise concentrated into one cozy restaurant. Featuring a plethora of delicious pork dishes, S.Wine also offers one of the most interesting pork burgers that makes you realize your reason for living. Combining a generous serving of pulled pork and a hefty pork patty, S.Wine's pork overload sandwiched between a toasty, fluffy bun is every pork lover's dream.
Address: Sri Hartamas UG-1A, Level UG, B.I.G. Ben's Independent Grocer, Publika Shopping Gallery, No. 1, Jalan Dutamas 1, Solaris Dutamas, Kuala Lumpur
16. BUNS Burger Bar
Do you have buns, hun? Because BUNS Burger Bar does and it is oh-so-good. Made fresh daily with 100% Australian grass-fed beef, BUNS is very meticulous about their ingredients and sources only the best and freshest ones – a difference you can taste in all their burgers.
Featuring burgers inspired by asian flavours such as lemongrass, cilantro and sambal mayo as well as Mexican flavours like guacamole and salsa, BUNS is bent on the path towards ambitious and innovative flavours without straying too far from familiarity. Also, no pork is served here!
Address: 48, Jalan 27/70A, Desa Sri Hartamas, Kuala Lumpur
17. Big Hug Burger
Another healthy option to your burger cravings is Big Hug Burger, a burger joint focusing on using comparatively healthier ingredients such as wholemeal buns, grass-fed Aussie beef and fresh corn oil.
While the beef burgers are always stealing the limelight, Big Hug Burger also offers a crispy chicken chop burger that's so good it's like a hug for your tummy. It is lighter without feeling too cloyingly greasy with pineapple chunks to add some sweetness and definitely addictive enough to keep you coming back for more.
Address: CT-G-03, Subang Square Corporate Tower, Jalan SS15/4G, Subang Jaya
18. Fuel Shack
Enter the love shack of burgers here at Fuel Shack, a carnivore's happy place with choices of meat patties spanning from beef to lamb. Fuel Shack is essentially a regular burger joint with an environment that's almost fast food-like but doesn't fail to deliver burgers of premium standards.
Succulent, thick and meaty patties served dripping with oily juices is a sloppy and totally unglam eating experience that's worth the mess.
Address: Suria KLCC & Terminal Bersepadu Selatan (TBS), Kuala Lumpur
19. Awesome Canteen
Healthy burgers were once seen as a myth but in recent times, thanks to innovative entrepreneurs out there, you can now enjoy burgers of the same value of yumminess at half the calories.
If you are looking for an even healthier option, Awesome Canteen is serving up Paleo-styled burgers with portobello mushroom "buns" as substitute with a generous serving of pumpkin and scrambled eggs on the side. Whether or not you are into the primal caveman diet or not, this is worth a shot simply for its creative spin on a classic.
Address: 19, Jalan 20/13, Taman Paramount, Petaling Jaya
Best Burgers in Klang Valley
Burgers may have started as a fad a couple of years back but rest assured that this trend is here to stay and it is in fact progressively growing according to the current Malaysian lifestyle. Don't just sit there and oogle at the photos, get out and start tasting these bad boys!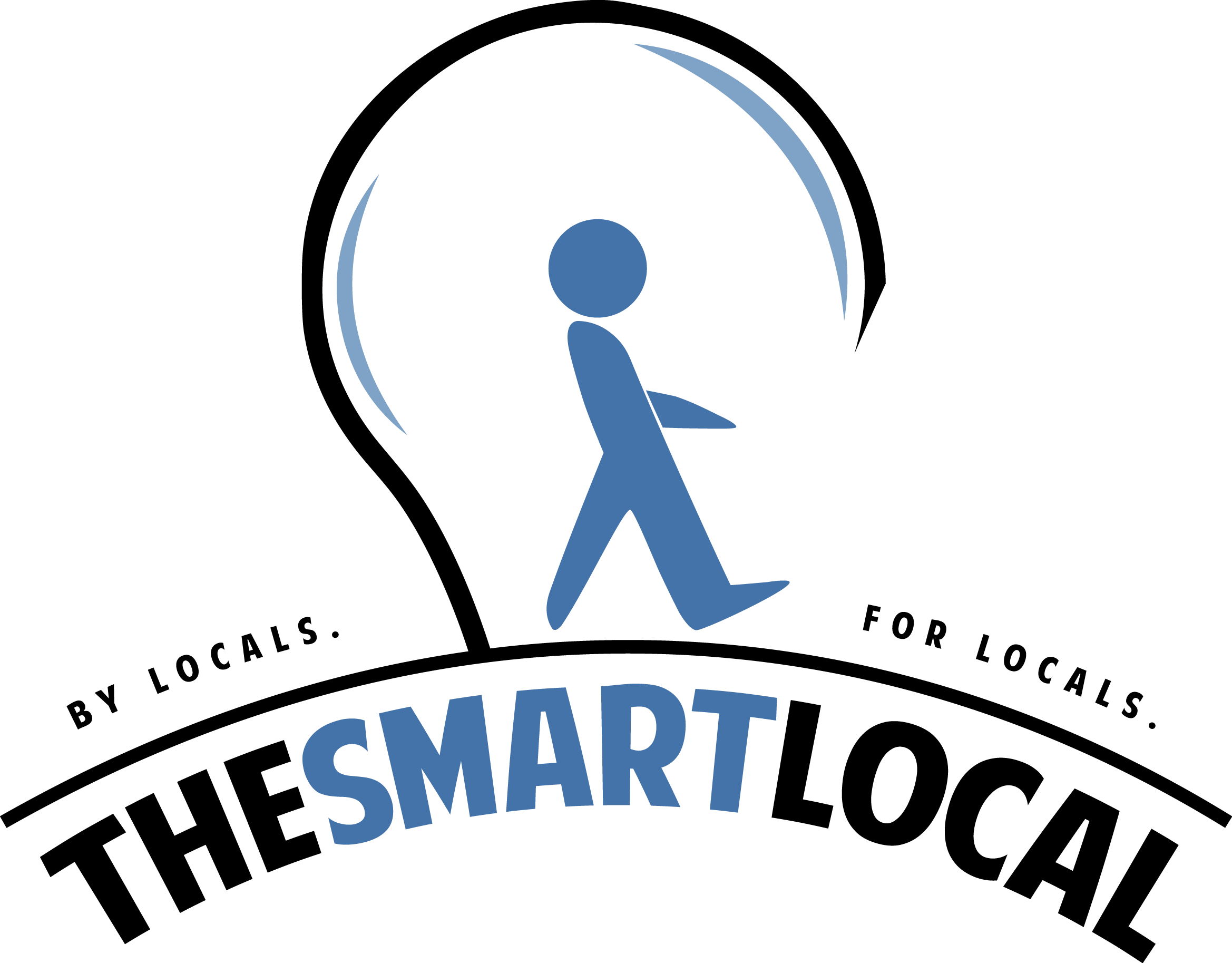 Drop us your email so you won't miss the latest news.