Things to do around KL for day trips out of the city
---
Sometimes we all crave a little escape from the hustle and bustle of the big city for a moment of respite from the urban frenzy. Luckily, you don't have to drive too far to find a refreshing change in scenery when visiting Kuala Lumpur. From pretty paddy fields and rolling hills to peaceful lakeshores and fishing villages, here are some things to do around KL for a rejuvenating day trip.
Best part is, they're all no more than an hour's drive from the city.
---
1. Visit pretty paddy fields & catch the sunset at Sekinchan
---

Image adapted from: @homestay_sekinchan via Instagram
Sekinchan, often regarded as Selangor's best kept secret, may very well be the next best choice for those wanting to visit Bali on a budget. Known for its sea of paddy fields, this sleepy town has become a hotspot for photoshoots, particularly for weddings. Rest assured, Sekinchan will leave you with tonnes of pictures for the 'Gram.

Head to Sekinchan Padi Sentral Homestay and you'll find a rainbow "stairway to heaven".
Image credit: @narztraveldiary via Instagram
The best possible way to explore this town would be on a bicycle, which you can conveniently rent from AMG Bicycle Renting for about RM10/hour (~S$2.92). That said, besides exploring sprawling paddy fields and wishing trees, be sure to make a pit stop at the Sekinchan Fishing Port to admire the sights of the fishing village.
Sekinchan Fishing Port is right next to the local Redang Beach – great for catching sunset views.
Image credit: @alicia_ng1 via Instagram
Finally, no Sekinchan trip is complete without savouring some fresh seafood. If you're in the mood for affordable Chinese seafood prepared in a home-cooked style, make your way to Restaurant Weng Kee Seafood. On the other hand, if you're seeking halal choices, Restaurant Abah Bonda Ikan Bakar is the go-to destination for savouring delectable grilled seafood specialties.
Book a Sekinchan and Sky Mirror tour (from S$113.55).
---
2. Capture stunning Instagram photos at Sky Mirror Beach
---
Capture playful photos that make it seem as if you're walking on water.
Image adapted from: @skymirrormalaysia via Instagram
We all love IG-worthy things, so here's another one that's located in Kuala Selangor. Sasaran Beach, also known as the "Mirror of the Sky," appears only twice a month. It's essentially a sandbar that emerges from the sea, forming an expansive reflective surface that resembles a mirror. This natural wonder coincides with the new moon and full moon phases. 
Image credit: @skymirrormalaysia via Instagram
You'll have to book a tour to get to this beach as there's no public access. Guided tours typically include a 30-minute boat ride out to sea and come with some lunch or sightseeing stops. While you're here, take a peek into the muddy waters to see if you can spot crabs, clams, and sea grapes. 
Book a Sky Mirror experience in Kuala Selangor (S$16.19). 
---
3. Enjoy a picnic by the river & spot exotic birds at Janda Baik
---
Image credit: @10.mandyc.23 via Instagram
Surrounded by lush greenery and crisp mountain air, it is easy to forget that you are still in Malaysia when visiting Janda Baik. Neighbouring Genting Highlands which is famous for its vibrant casinos and bustling entertainment, this lesser known gem stands in stark contrast, offering a peaceful ambiance.
Tiarasa Escapes Glamping Resort.
Image credit: @malaysiatourism via Instagram
That said, outdoor lovers will want to consider spending a few extra nights here, particularly at Tiarasa Escapes Glamping Resort. You'll get the best of both worlds – experiencing the great outdoors all in air-conditioned comfort. In a day, you will be able to hike beginner-friendly hikes, go waterfall-hunting, ride an ATV and even hop on a horse for some horseback riding at Bidaisari Stables.
Little Farm On The Hill.
Image credit: @palmtreesandpizzas via Instagram
For cafe hoppers, one spot that is perfect for the 'Gram is Pinto Coffee+ which offers local blends and hearty brunches. Another cafe to consider would be Farm On The Hill for anyone wanting to experience a farm-to-table kind of dining experience.
Tiarasa Escapes Glamping Resort, Janda Baik
Persiaran Enderong, Kampung Janda Baik, 28750 Bentong, Pahang, Malaysia
Opening Hours:
Tuesday 12:00 AM-12:00 AM

Show Time
| | |
| --- | --- |
| Monday | 12:00 AM-12:00 AM |
| Tuesday | 12:00 AM-12:00 AM |
| Wednesday | 12:00 AM-12:00 AM |
| Thursday | 12:00 AM-12:00 AM |
| Friday | 12:00 AM-12:00 AM |
| Saturday | 12:00 AM-12:00 AM |
| Sunday | 12:00 AM-12:00 AM |
---
4. Enjoy cool weather, casinos & cable car rides at Genting Highlands
---

Image credit: @gentingskyworlds via Instagram
We can't mention things to do near KL without mentioning Genting Highlands. If you're looking for a quick getaway that offers excitement for both the kids and you, the resort town beckons with its cool weather, casino, and the kid-friendly Genting SkyWorlds Theme Park.
Themed zones at Genting Skyworlds Theme Park.
Just an hour's drive away from KL, Genting also has shopaholics covered with its ample shopping outlets and malls. While it is a year-round destination, it's wise to avoid the rainy season, which happens between January and February, due to the higher risk of landslides. 
Image credit: @israela_iray via Instagram
To get there, you can opt for a convenient car ride or enjoy a scenic journey on the Awana SkyWay cable car. Once you arrive, getting around is a breeze thanks to Resort World Genting's shuttle services.
Book Genting SkyWorlds Theme Park tickets (S$44.80) and Awana SkyWay cable car tickets (from S$2.99).
---
5. Hike up Broga Hills to catch the sunrise
---
Image credit: @_kepalalutut_ via Instagram
We're always up for a weekend hike in Malaysia, and one that's just an easy drive outside of the city is Broga Hill in Semenyih. It's a popular spot for catching the sunrise and it's got 3 summits for avid hikers to conquer. The trail is rather challenging, with steep inclines and some recent soil erosion, but beginners can still attempt the climb alongside experienced hikers. 
Image credit: @justinung_0416 via Instagram
You needn't even attempt all 3 peaks to be rewarded with glorious views; the first peak alone gives you a bird's-eye view of the townships and greenery below. Pair that with a hilltop that's covered in tall lalang grass and huge boulders, and you've got yourself a backdrop for impressive photos. 
Image credit: @kalbi_light via Instagram
Note that it takes about 1.5 hours to hike up all peaks, and that proper hiking attire is recommended. Avoid hiking here if it's been raining the previous night, or during the rainy months of October to March as the trail gets slippery. 
After you've gotten your share of fresh air, check out these places to eat in Semenyih before heading back to KL. 
Address: Jalan Broga, 43500 Semenyih, Selangor, Malaysia
Opening hours: 4am-5pm
Contact: +60 16-676 6057
---
6. Explore the "French" village & cool air of Colmar Tropicale
---
Image credit: @colmartropicale via Instagram
You don't need to hop on a plane and endure a 12+ hour flight to Europe to enjoy cool air and "French" villages. Exploring Colmar Tropicale, Berjaya Hills in Bentong, will do just fine.
Image credit: @colmartropicale via Instagram
Wander along cobblestone streets adorned with Tudor architecture and immerse yourself in the ambience of a quaint European village. But, it's not just picturesque vibes you can enjoy here; there are suspension bridge walks, rock climbing, flying fox, and even paintball. Or, opt for a more leisurely horseback ride through the scenic landscape. For moments of serenity, don't miss the Japanese garden. 
Japanese garden at Colmar Tropicale.
Image credit: @amrlxfarid via Instagram
If your visit falls on a weekend, make sure to explore Bentong's Sunday markets for some fresh ginger and soy or pay a visit to the nearby Bentong Durian Farm to indulge in some MSW durians.
Book a day tour from KL to Colmar Tropicale ($58.95).
KM 48 Persimpangan Bertingkat, Karak Expy, Bukit Tinggi, 28750 Bentong, Pahang, Malaysia
Opening Hours:
Tuesday 12:00 AM-12:00 AM

Show Time
| | |
| --- | --- |
| Monday | 12:00 AM-12:00 AM |
| Tuesday | 12:00 AM-12:00 AM |
| Wednesday | 12:00 AM-12:00 AM |
| Thursday | 12:00 AM-12:00 AM |
| Friday | 12:00 AM-12:00 AM |
| Saturday | 12:00 AM-12:00 AM |
| Sunday | 12:00 AM-12:00 AM |
RECOMMENDED TICKETS AT $55.86
---
7.  Eat fresh seafood at Pulau Ketam, a fishing village on stilts
---
Image credit: @kkhoe2005 via Instagram
If you want to escape the urban clamour, you might find the respite you need in Pulau Ketam off the coast of Klang. Buildings and walkways on stilts, rivers, and boats – you'll be experiencing a fishing village in all its glory. Serene coastal sights aside, the island is a haven for foodies with a bounty of fresh seafood that awaits you – all at reasonable prices. 
Remember Me Seafood Restaurant is located near the jetty and serves seafood faves like oyster omelette (RM20, ~S$5) and butter prawns (RM40, ~S$11).
Image adapted from: Pulau Ketam Remember Me Seafood Restaurant via Facebook
As you disembark at Pulau Ketam Jetty, simply walk along the main street and you'll see a trove of restaurants – mainly Chinese cuisine and seafood joints. Walk deeper in, past the "Rainbow Bridge", and you'll find plenty of Malay food as well, including halal options. The prices vary between each, but you'll find lots of crab dishes at competitive prices, some as low as RM40-RM50 (~S$11-$14) for a small portion. 
It is important to note that while this destination welcomes visitors year-round, it's advisable to plan your trip during the dry seasons to avoid the rainfall and rough seas, so you'll be able to fully enjoy the charm of this coastal gem.To get there, take a short ferry ride (RM20/adult, ~S$5.83) from Port Klang to Pulau Ketam.
Book a tour of Pulau Ketam (from S$59.85)
---
8. Spot bioluminescent plankton & fireflies at Kuala Selangor
---
The best time to spot fireflies is between 8pm and 10pm on a moonless night.
Image adapted from: @dtoursjetty, @_seishana via Instagram
A sleepy town by day, Kuala Selangor comes alive once the sun goes down – but not the way you might think. The town surrounds the Selangor River mouth and you can take a boat down the river to see fireflies in the dark. But that's not all; you can also catch the seasonal Blue Tears phenomenon, where the water emits a bluish glow thanks to bioluminescent plankton.
If you have some time to spare, consider taking a walk up Bukit Melawati or conveniently opt for the tram which costs only RM3 (~S$0.88). Also known as Monkey Hill, it harbours the ruins of a 16th century fort and cannons and is nearby the Altingsburg Lighthouse, where you will be able to see the Straits of Malacca.
Visit the Altingsburg Lighthouse at Bukit Melawati
Image credit: @yosoykamal via Instagram
If you are lucky, you might be able to do some monkey feeding as well. For RM10 (~S$2.90), you can buy a bag of vegetables to feed the silver leaf monkeys that are friendlier than their aggressive and mischievous cousins, the long-tailed macaques.
Book a Kuala Selangor fireflies night tour (S$56.95) and blue tears experience at Kuala Selangor (S$5.85).
---
9. Soak away your pains at Sungai Serai Hot Spring Pool for ~S$0.30
---
Image credit: IIvan Stephanos via Facebook
Japanese onsens, Sembawang Hot Spring Park, and things that are good for the body and soul: we can't deny that natural hot springs are rather appealing. Well, just an hour's drive away from KL is Sungai Serai Hot Spring Pool. Open to the public year-round, this natural mineral-rich oasis is surrounded by greenery for a zen soak.
According to past visitors, the best time to visit the hot springs would be in the morning or evening, when the sun is not at its hottest. Avoid afternoons, as the water can get slightly hotter than usual.
You'll also find plastic chairs in the water for you to sit and soak your legs.
Image credit: @js_w0ng via Instagram 
With an affordable entrance fee of RM1 (~S$0.30), and an additional RM1 (~S$0.30) parking fee, it's an accessible alternative to the lavish Banjaran Hot Springs that's further away in Ipoh. It's advisable to make a quick call ahead to ensure your day here goes without any hiccups.
Address: Kampung Sungai Serai, 43100 Hulu Langat, Selangor, Malaysia
Opening hours: 24 hours, Daily
Contact: +60 17-230 3582 
---
---
Image credit: @officialbangiwonderland via Instagram 
If you've already been to Sunway Lagoon countless times, you might want to give Bangi Wonderland a shot. Boasting an array of 14 water-based attractions, from exhilarating slides to lazy rivers and wave pools, the park caters to everyone, especially families with little children. 

Image credit: @officialbangiwonderland via Instagram 
The park has a water playground with a pirate theme that is sure to amuse the kids. In addition, there are a ton of interactive water rides and games in this area, including a large water bucket that is ready to drown everyone in its path, a collection of adorable statues of ship crews spraying water, and water cannons that may be swung to fire foes. 
Located 30 minutes away from KL city centre, this hidden gem is also comparatively more affordable, with ticket prices ranging from RM56/child (~S$17) to RM66/adult (~S$20). 
Address: No. 2, Persiaran Bangi Avenue, Bangi Avenue, 43000 Kajang, Selangor Darul Ehsan, Malaysia
Opening hours: Wed-Mon 11am- 6pm (Closed on Tuesdays)
Contact: +60 19 682 7174 | Bangi Wonderland website
---
Save these spots that are less than an hour's drive from KL
---
Whether you're yearning for relaxation, adventure, or a foodie escapade, these short day trips prove that you don't have to venture far from KL to experience an array of memorable and diverse experiences. Next time you find yourself in this bustling city and want a change of scenery, consider adding these attractions to your travel bucket list.
For more things to do in Malaysia:
---
Cover image adapted from: Pulau Ketam Remember Me Seafood Restaurant via Facebook, @colmartropicale & @skymirrormalaysia via Instagram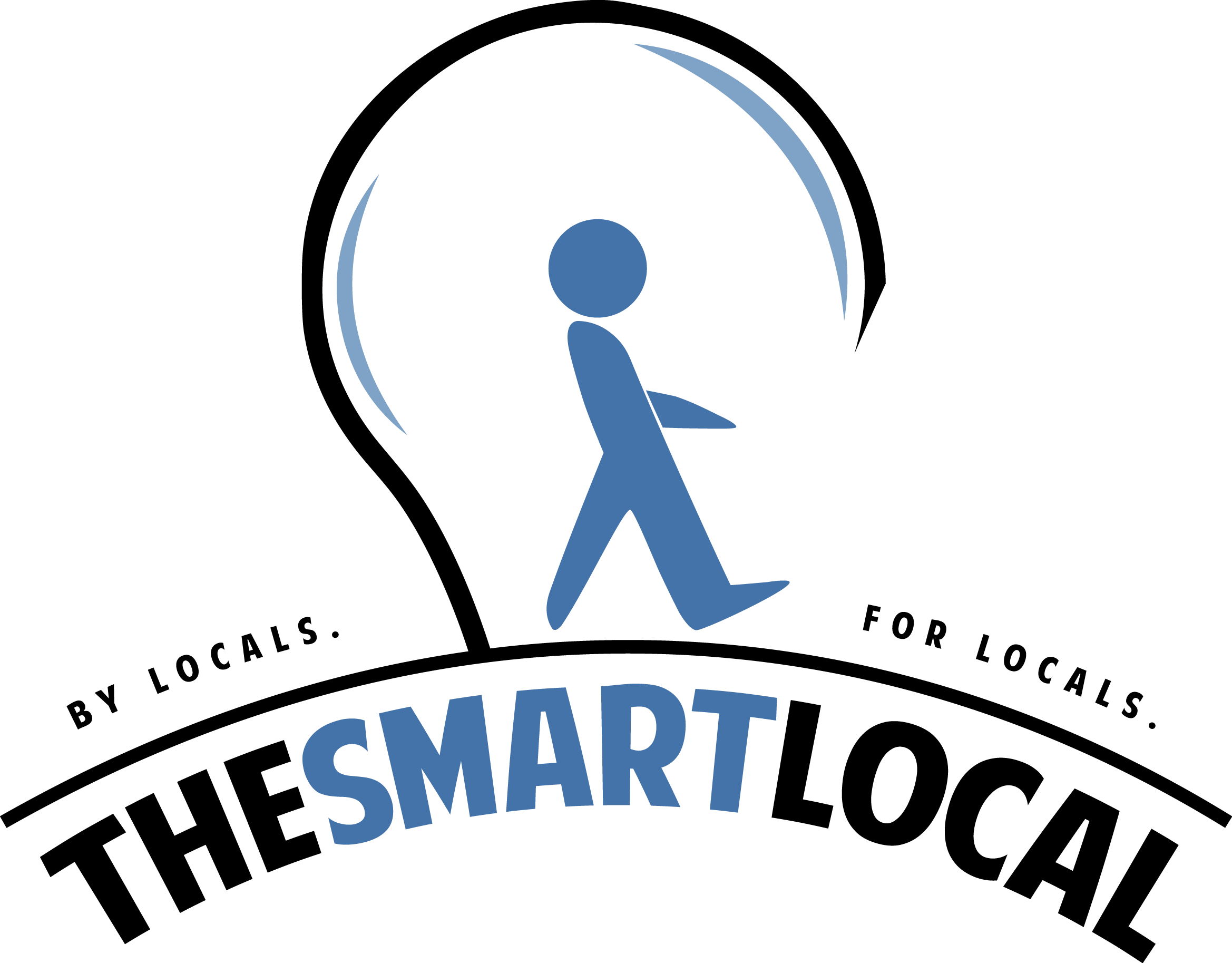 Drop us your email so you won't miss the latest news.