Things to do in Janda Baik
---
If escaping from one urban city to another sounds tiresome, the next time you're in Kuala Lumpur, know that there is a slice of paradise less than an hour away. Janda Baik is a mountainous region near Genting Highlands that exudes full countryside vibes. Think picnics by the river, easy hikes to waterfalls, and gorgeous sunsets.
The drive from the city takes about 45 minutes, making Janda Baik a great destination for a short getaway with family and friends. Ideally, 3 days and 2 nights will give you enough time to explore all the fun activities in the area.
More things to do in Malaysia:
---
1. Visit 2 waterfalls with beginner-friendly hiking trails
---
Lata Tampit Waterfall
---

Image credit: @scapesretreats
We've got a few gorgeous man-made waterfalls in Singapore, but the waterfalls in Janda Baik are the real deal. First up is the 7-tier Lata Tampit Waterfall. It is about a 45-minute upslope hike to level 4 of the waterfall where you'll find twin falls – a waterfall split into 2 plunges. Till this point, the hike is suitable for beginners and families with kids.
If you're feeling adventurous, hiking up to levels 5 and 7 will reward you with large pools where you can take a dip and cool off from the heat. Do note that further up, the hiking trail gets slightly more challenging due to the slippery slopes. So, make sure you show up in appropriate footwear.
Getting there: The starting point is through Latto Charok Chalet where the land owner charges RM30 (~S$9.23) for you to park your car in the vicinity.
---
Lata Hammer Waterfall
---

Image credit: @10.mandyc.23
Outdoor enthusiasts will love the trek through the jungle to get to Lata Hammer Waterfall, also known as Sungei Perting Fall. The trail takes about 50 minutes from the carpark to the waterfall. 
Recently, the infrastructure along the trail was upgraded to include newly built bridges so you don't have to cross too many streams. While the waterfall itself isn't too tall, the area where it lands is like a gigantic swimming pool.
Over on one side is a sandy "beach" area where you can rest before heading back down or enjoy a mini picnic.
P.S. It is not advisable to swim too close to the waterfall as there have been reports of strong currents and whirlpools. Make sure to keep close to the shore.
Getting there: The trail begins at Kebun Ayah where you'll have to pay an RM10 (~S$3.10) parking fee. The trail from here is about 2.5km long.
---
2. Visit Pulau Santap for riverside picnic spots & restros
---

Image credit: @atehayie84
If hiking seems like too much of an effort, drive yourself to Pulau Santap where you can plonk yourselves down on the grass and picnic by the bank of Sungai Benus river. There are designated picnic areas where public toilets are conveniently located nearby.

Image adapted from: Rumah Makan Riverside Janda Baik
On a weekend that you just want to escape the city for lunch, head to Rumah Makan Riverside. This Malaysian restaurant in Pulau Santap is specially known for its catfish curry (RM18, ~S$5.54) and Tilapia Goreng (RM18, ~S$5.54).
Address: Kampung Sum Sum Hilir, Kampung Janda Baik, 28750 Bentong, Pahang, Malaysia
Opening hours: Saturday 8am-10pm | Sunday 8am-6pm (Closed from Mondays to Fridays)
Contact: Rumah Makan Riverside Janda Baik Facebook
---
3. Explore an adventure trail on an ATV
---

Image credit: @hazimshahh
Have a splashing time on an ATV as you ride through an exciting adventure trail that goes through river streams and mud tracks. While Rimba Valley Motor Campsite is open to campervans and bikes as well, the ATVs steal the show.
The professionals here will bring you through different trails with varying difficulty levels depending on your ability. Yes, it is suitable for the young ones too.

Image adapted from: Rimba Valley Motor Campsite
Pro tip: Take the evening slot for a bonus view of the sun setting behind the mountains. Also, reservations are required for weekend jungle trails.
Contact: Rimba Valley Motor Campsite Facebook | ATV Janda Baik Facebook
---
4. Camp in serene surroundings at Tiarasa Escapes Glamping Resort
---

Image credit: @sasaphoenix__
Couldn't make it to Coachella? You don't have to go all the way to The States to stay in a boho-chic aesthetic tent. The tented villas at Tiarasa Escapes Glamping Resort will give you the same vibes minus the crowds.
Nestled in the Janda Baik rainforest, the resort is a perfect escape from the urban jungle. And to think that it's only 45 minutes from KL.
Image credit: @mamaazzra
Rest assured you won't go bored here. Nature lovers can do everything from bird-watching to walking around Enderong River, while families can learn batik painting or play a round of mini-golf. Those looking to chill, just head for the pool or laze around on one of the many hammocks and gazebos peppered around the property.

Image credit: @gdb_akifish
The resort offers a few options in terms of accommodation. Live out your Tarzan and Jane dream with the Treetop Villas (RM1,190/night, ~S$366) surrounded by a balcony where you can relax in a tepee or on a sofa bed. The rooms come fully furnished with king-size beds and whimsical decor such as mandalas and dreamcatchers.

Image credit: @ayudenira
For larger groups wanting to splurge a little, the 2 Rajah Brooke Family Suites (RM1,590/night, ~S$489) can accommodate up to 6 persons. The luxurious suite has 2 bedrooms. By the way, all accommodation options have en-suite bathrooms.
Rates: From RM990/night (~S$305)
Contact: Tiarasa Escapes Glamping Resort website 
---
5. Go horse riding through scenic routes with rivers & waterfalls
---

Image credit: @umimarsella
Create your own Bridgerton moment with galloping horses at Bidaisari Stables. One way to go through the rainforest is on foot, but we'd much rather travel on horseback. The tracks go through scenic routes with rivers and waterfalls.
Don't worry if you are horse-riding for the first time as the route is suitable for beginners and experts alike. Even kids can join in the fun. If you are an experienced rider, you can opt for the Kampung Ride (RM180, ~S$55) which brings you on an 8km route that will take approximately 75 minutes.
Rates: RM30 (~S$9.23) for 10 mins
Operating hours: 8am-11am & 3pm-7pm, Daily
Contact: Bidaisari Stables Janda Baik 
---
5. Try locally grown coffee blends at Pinto Coffee+
---
Image adapted from: @jekjukjok, @ikafoodhunt 
This one's for all the coffee lovers. Pinto Coffee+ serves a mean cuppa made from ​​Banjaran Origin Arabica beans which are freshly roasted on the premises. Drink it hot or cold, but don't leave without trying the coffee (from RM8, ~$S2.46).

Image credit: @kravengerfoodie 
The rustic interiors and natural surroundings paint the perfect picture of a relaxing abode to slow down and relax. If you're feeling a little peckish, food recs from the patrons include the Mee Atjeh (from RM18, ~$S5.54).

Image credit: @son_shine_collector 
Address: Kampung Janda Baik, 28750 Bentong, Pahang, Malaysia
Opening hours: Tue-Thu & Sun 10am-6pm | Fri-Sat 10am-6.30pm
Contact: Pinto Coffee+ website
---
6. Visit a farm to experience gourmet communal dining
---

Image credit: @palmtreesandpizzas
Pull up to A Little Farm On The Hill and you'll be greeted by lush greenery. The owners here grow organic herbs, fruits, and vegetables, as well as tend to fish and bees. Occasionally, they also organise classes such as gardening, cooking, and yoga.
Image adapted from: @palmtreesandpizzas, @bencaneat
Every weekend, you can enjoy farm-to-table dining at their Farmer's Lunch Club (RM 320/pax ~S$98.43), served family-style. Feast on a gourmet spread that features fresh farm picks and delectable smoked meats. Organic produce grown on the farm that regularly show on the menu include tomatoes, beets, leeks, and corn.
Pro tip: A Little Farm On The Hill is a pretty popular venue for weddings and private parties so check ahead to make sure it's open to the public on the day you want to visit.
Opening hours: Thu-Sun 12.30pm-4pm (Closed from Mondays to Wednesdays)
Contact: A Little Farm On The Hill website 
---
7. Dine in a rustic cafe in the middle of the forest
---

Image adapted from: @photowif, @shot.n.sugar
Another quaint cafe serving all-day breakfast, Pineyard Cafe is all about the picturesque surroundings. Take a seat in the al fresco dining area and you'll be rewarded with lakeside views and lots of IG-worthy photos.
It tends to get pretty crowded on the weekends and during the holidays, but there's plenty of indoor seating too. Munch on breakfast classics such as Eggs Benedict (RM23, ~S$7.07), and Pineyard Kaya Toast Set (RM19, ~S$5.84).
Image adapted from: @owenchia_lifediary, @dafodilzzs
Other popular dishes are the Pesto Pasta (RM26, ~S$8) and Curry Pasta (RM26, ~S$8). If you like western dishes with a local twist, try the Gula Melaka Latte (RM14, ~S$4.31), and Nangka & Cheesecake Ice Cream (RM12, ~S$3.69).
Address: Kampung Janda Baik, 28750 Bentong, Pahang, Malaysia
Opening hours: ​​Sun-Mon & Wed-Thu 9am-6pm | Fri-Sat 9am-8pm
Contact: Pineyard Cafe Facebook
---
8. Pick fresh figs at a fig farm in any season
---

Image adapted from: @healthy_lifestyle308, @batareika_n
In close proximity to the Pulau Santap picnic areas lies a plant nursery especially for figs. The greenhouse in Fig Malaysia Farm is filled with young fig plants bearing fruit. Apparently, they bear fruit all year round so you can drop by in any season to try the fresh figs.
You can also pick up other fig products at the retail store such as dried figs, fig juice, and herbal drinks.
Address: Tanjung Pulau Santap, Kampung Janda Baik, 28750 Bentong, Pahang, Malaysia
Opening hours: 9am-6pm, Daily
---
Plan your visit to Janda Baik
---
The road trip from Singapore to Janda Baik is about 5 hours. Whether you're planning to combine the trip with a stopover in KL or go directly, this getaway is perfect for anyone looking to get close to nature.
From waterfall hikes and ATV rides to quiet glamping and cafe hopping, there's a lot to look forward to in Janda Baik. Especially so for adventure seekers and those simply looking to escape the hustle and bustle of city life.
More road trip itineraries:
---
Cover image adapted from: @10.mandyc.23, @mamaazzra, Rimba Valley Motor Campsite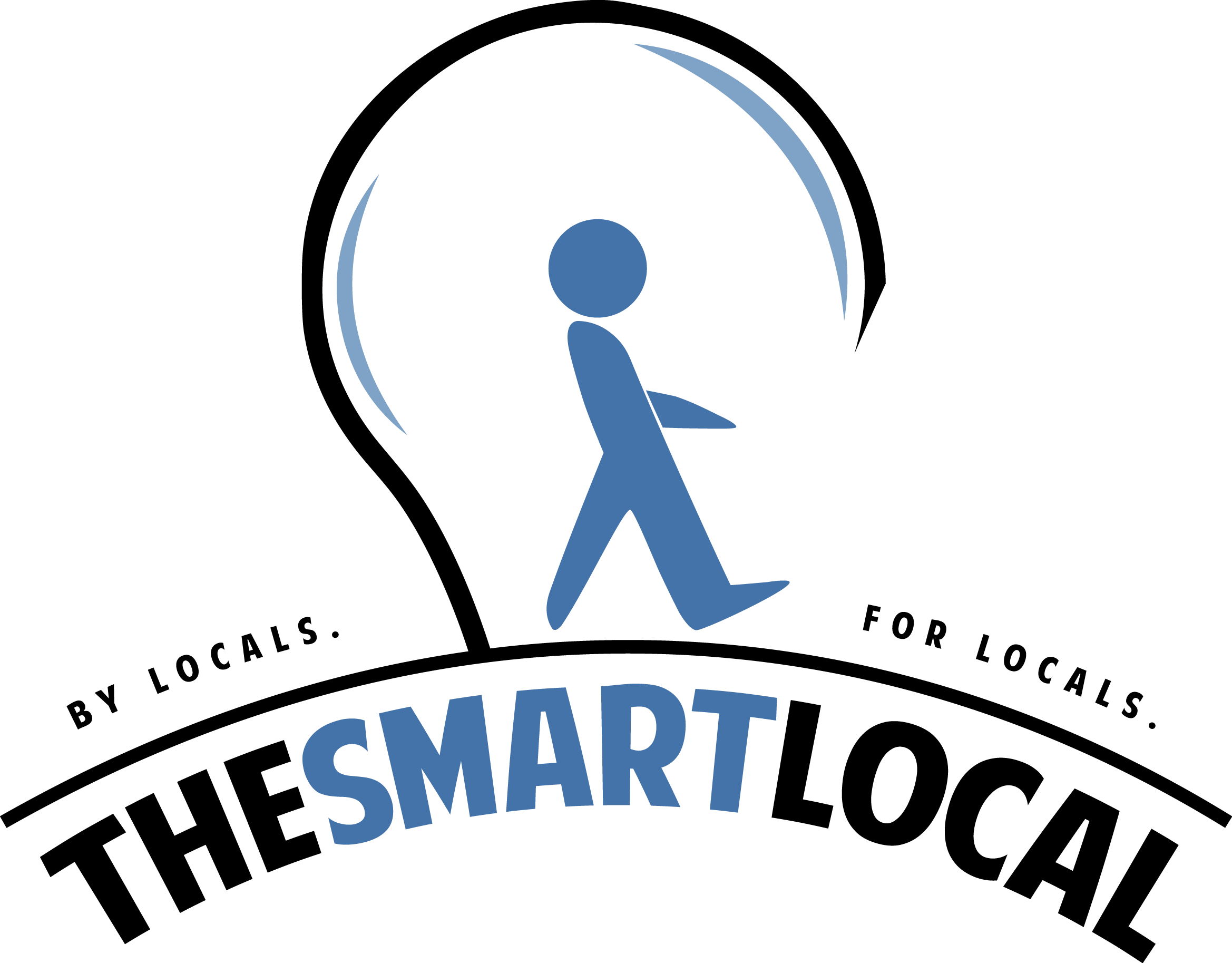 Drop us your email so you won't miss the latest news.