Germany Romantic Road – Road trip itinerary
---
With Singapore gradually reopening its borders for international travel, planning for your next trip abroad may feel a little daunting. After all, we've pretty much been shorebound for the better part of the last two years.
The VTL with Germany was one of the first to open, and with Christmas just around the corner, it's a great time to visit the country now for its famed Christmas Markets. If you don't know where to start, here's our guide to the 10 most stunning sights on the Romantic Road, a.k.a one of the most scenic drives in Deutschland.
Read till the end for some travel promos for DBS/POSB Cardmembers that'll soften the blow on your wallet, no matter how epic your road trip gets. They have a comprehensive DBS Traveller Kit portal which comprises all the pre-, during and post-trip necessities you need to settle for worry-free travels.
---
Driving in Germany – How to score car rental promos
---

Image credit: @michpeaa
Something to note if you're driving in Germany for the first time: the driver's seat is on the left side, and the speed limit on their expressways, or Autobahn, is non-existent most of the time.
It can be pretty daunting to be hitting 130KM/h, and still only be in the slowest lane, but German drivers are generally quite considerate. Pay attention to posted speed limits, although these are mostly advisories.
I found Apple Maps more intuitive and helpful when I was there, especially when linked with the in-car system. It's helpful to have plotted out where you're headed for the day, because the towns and attractions are mostly a ways off from the Autobahn, so you won't be able to pop in and out thinking it's "on the way". 
Tip: A car is obviously essential for a road trip, and you'll want to score the most attractive rate for your overseas vehicle rental. Make sure to check out the range of car rental deals available for DBS/POSB Cardmembers, neatly consolidated on the DBS Traveller Kit page.
Discounts include up to 35% off AVIS and 10% off Hertz, both applicable for worldwide rentals.
---
What and where exactly is Romantic Road?
---

Image credit: Romantische Strasse
For the uninitiated, Germany's Romantic Road, also referred to as Romantic Way, is a 460KM-long drive that stretches through the country's southern provinces of Bavaria and Baden-Württemberg.
It's also less romantic than it sounds. The term "Romantic" came about as a modern way to attract tourists to the area after WW2. It was conveniently named as such because the route is roughly based off old Roman routes linking the relevant towns. So, more "roman" than "romance", if you will.

Image credit: Google Maps
Nonetheless, the route is dotted with medieval townships, UNESCO World Heritage Sites, awe-inspiring scenery, and castles – lots of them, both ruined and not. It's possible to cover the whole road in as little as two days, or it can stretch up to a comfortable four or five.
To ensure you don't miss out on any must-visit sites of interest, we've compiled the must-visits for your Romantic Road road trip itinerary.

Image adapted from: KKday
If you'd prefer to be brought along on a guided tour, make sure to check out KKday's Romantic Road Day Tour. DBS/POSB Cardmembers are able to save up to $12 off KKday bookings, sitewide.

Image adapted from: Klook
You can also make use of the DBS/POSB deals for Klook, which offers up to $60 off bookings in VTL countries. Rest assured that there are plenty of Klook bookings for Germany to choose from – ranging from walking and cruise tours to airport lounge service.
---
1. Visit a restored palace in Würzburg
---
One of the largest cities in Franconian Germany, Würzburg is home to three sites you should definitely put on your itinerary: Alte Mainbrücke, also known as the Old Main Bridge, from which you couldn't possibly miss the majestic sight of Marienberg Fortress, and finally, Würzburg Residenz. 

Image credit: @berlinerisch
It's possible to skim through all three in a single day, but an extra half-day would be much better so you can take your time for leisurely strolls and plenty of photos along the way.

Image credit: @laufend_frisch
Join the locals to queue for some Franconian wine from Gasthaus Alte Mainmühle, a rustic restaurant on the bridge with terraces that hang right over the Main River. Don't forget to return the glass to get your deposit back!
Rising over Würzburg is Marienberg Fortress, which you can get to by walking through the vineyards that line the slopes of the hill. Here, you'll find the Princes' Gardens, from which you'll get stunning views over the town. 

The gardens of the Würzburg Residenz
Image credit: @michpeaa
On the vaulted ceiling of the reception hall in the Würzburg Residenz, dubbed Germany's very own Versailles, is the world's largest fresco, and the breathtaking Imperial Hall.
---
2. Check out a picture-perfect town that was saved by a painting
---

Image credit: @ladyandthelibrary
You've most likely seen this image of Rothenburg ob der Tauber, one of the most recognisable towns this side of Germany. It's as pretty as a postcard, and legitimately so, first popularised by painters in the 19th century. 
Fast forward to post-WW2, when the American troops were about to destroy the town, and a general recalled the paintings he'd seen as a child of this beautiful town. He then asked for Rothenburg to be spared, if the Nazi forces in the town surrendered.

Image credit: Rothenburg Tourismus
The town is especially magical in winter, when the Marktplatz, or central market square, is dominated by the annual Weihnachtsmarkt, a.k.a. Christmas market. 'Tis the best season to visit the Christmas Museum and Christmas Village by Käthe Wohlfahrt, where you can find more than 12,000 Christmas ornaments and decorations.
These two attractions are open year-round, but the vibe is just extra magical when it's that time of the year.
---
3. Travel 800 years back in time in Dinkelsbühl
---
Dinkelsbühl celebrates a 10 day-long festival, Kinderzeche, each July, in remembrance of a band of young children who sang and pleaded for mercy, successfully, from invading Swedish troops. The town was spared, and their bravery is commemorated with a reenactment every year.

Image credit: @gartenwitch
The Dinkelsbühl Altstadt (Old Town) is one of the best-preserved thanks to that group of children. Like in Rothenburg, Dinkelsbühl's old city walls still stand, marked by several fortified gates, which you'll recognise by the Tor (gate) in their names: Nördlinger Tor, Rothenberger Tor, and Segringer Tor.

Image credit: @kahrsmichael
If you're here in the months leading up to Christmas, Dinkelsbühl has one of the most romantic Christmas markets along the Romantic Road. The entire medieval town gets decked up for the season, with Franconian and regional delicacies, crafts, and daily brass and choral concerts. 
---
4. Set foot in a town located within a meteorite crater
---

Image credit: @noerdlingen.de
"The most beautiful corners are round," reads Nördlingen's city slogan. Climb up Kirchturm Daniel, or Church Tower Daniel, a 365-step spire, and you'll see why. The city is built within the crater left by a meteorite which hit earth 15 million years ago. 
Thanks to the impact, the rock of the crater, used to build the houses of Nördlingen, is studded with microscopic diamonds! In fact, St. Georgskirche is said to hold almost 5,000 carats worth of bling bling. 

Image credit: @m.golicnik
Walk the City Wall, or Stadtmauer, with its 12 watch towers, and five city gates, for an alternative, elevated view of the city.
Film buffs will be thrilled to know that Nördlingen was featured in the closing scene of the 1971 version of Charlie and the Chocolate Factory, when Charlie, Willy Wonka, and Grandpa flew over the city in the glass elevator!

---
5. Drop by Augsburg, one of Germany's oldest cities
---

Image credit: @stadtaugsburg
Augsburg may appear to be just another German city, albeit one with close to 2,000 years of history. The magnificent buildings of this town centre, including the Augsburger Rathaus, or Town Hall, can be credited to the Fugger family and other wealthy merchant families who lived here.

Image credit: @moonlighttopaz
Nowhere else in the world will you find a community where the annual rent is €0.88 (~S$1.35).  The Fuggerei in Augsburg is the world's oldest social housing project, which was built in 1520 for the poorest families in the city. While you can't enter the compound, there's a mock-up that you can visit.

Image credit: @luukonthebrightside
On the other end of the divide is Schaezlerpalais, a Baroque palace with beautiful Rococo interiors that extends far backwards from the street where it begins. For something a little different, consider the Augsburger Puppenkiste, a family-run puppet theatre and museum that's been in operation since 1948.
---
6. Take a pilgrimage to The Wierskirche
---
For a church that's erected seemingly in the middle of nowhere, with no township surrounding it, The Wierskirche sees approximately one million visitors per year during pre-Covid times. It was one of the most important pilgrimage sites around in the 18th century, with many claiming to have recovered from illness after praying to the wooden statue here.

Image credit: @saya_trip.fr
It's a quick stop that you needn't dedicate too much time to. As a visitor, allow yourself to be drawn to the level of detail in the Rococo-style architecture of this church, which was restored to its former, gilded glory in recent years.

---
7. See the inspiration behind Sleeping Beauty's fairytale castle
---

Image credit: @_lukasrichter via @neuschwanstein.castle
Yet another must-see in this part of Germany is Schloss Neuschwanstein, the most dreamy fairytale castle there is. If it looks familiar, it's because this is the very castle that inspired Walt Disney's Sleeping Beauty castle.
It was built high on a mountain, as a place of escape for Ludwig II, a.k.a. Mad King Ludwig, an eccentric, enigmatic dreamer who conceived three impressive castles, including this one. If a 30-minute walk up to the castle sounds impossible, consider a horse carriage ride, or shuttle bus.

Image credit: @neuschwanstein.castle
Weather permitting, you have to go up on Marienbrücke, or Queen Mary's Bridge, which Ludwig commissioned in remembrance of his mother, and had built so that Neuschwanstein's beauty could be admired from afar. 
---
8. Get a glimpse of Linderhof Palace, surrounded by mountains
---

Image credit: @julie_from_switzerland
Much less visited than Neuschwanstein, but no less genius, is Schloss Linderhof. While Ludwig II barely got to live in Neuschwanstein, he did spend a good number of years living in Linderhof, a scaled-down version of what he was inspired to build after visiting Versailles. 
If you were wondering what the difference between a schloss and burg is, the former is a castle or palace of residence, not built for defense. In contrast, a burg is typically a fortress that's usually situated on a high vantage point.

Image credit: @fluffyoat
When you visit Linderhof Palace, you might find it on the small side, mostly removed from the tourist crowds, and geographically isolated – pretty much the way Ludwig II wanted it.
The rooms are only accessible via guided tour, and it even has its very own Hall of Mirrors. More marvellous is the palace's grounds, where you'll find grottos, temples, and other artistic buildings, although some of these are closed during the winter.
---
9. Finish at Garmisch-Partenkirchen, gateway to the German Alps
---

The view from Zugspitze
Image credit: @michpeaa
The Alps border eight different countries, of which Germany is one. In the days before the pandemic, you could easily ski across countries, over the extensive mountain range. At this point, Austria hasn't been added to the approved list of VTL countries, but until then, you can still do plenty on this side of the border.
Make your base at Garmisch-Partenkirchen to ascend Zugspitze, the tallest peak in Germany. Getting up top of this 2,962M-tall glacier and mountain is a bit of an adventure in itself. 

Image credit: @dashalali
The latest mode of transport is the Seilbahn Zugspitze, a pair of panoramic cable cars that take you on a jaw dropping journey that's 4.5KM long, suspended almost 2,000M above ground. Otherwise, you could hitch a ride part of the way on the good ol' fashioned cogwheel train, and follow it up with a short ride on the Gletscherbahn cable car. 

Have a meal with a view on the highest point in Germany
Image credit: @michpeaa
Visiting in the summer is no less fun, because where the skis come out in winter, you can put on those hiking boots and hit the trails when the snow isn't out!
---
10. Consider detours to Ulm and Bamberg
---

Image credit: @nadinecgn3112
If you've room for more quaint old towns, consider Bamberg, to the northeast of Würzburg. Its most curious sight is the Altes Rathaus, or Old Town Hall. Built on a man made island in the river, it's said that the city's bishop refused to grant the townsfolk a piece of land for construction of the Town Hall, so they built their own island and rathaus, through which a bridge runs.

Image credit: @roonycb
Another detour to consider is Ulm, situated to Augsburg's west, where you'll find the Ulmer Münster, or Ulm Minster. It took more than 600 years for the Ulm Minster to be completed, and this church is the tallest of its kind in the world, until the Sagrada Familia in Barcelona is completed. 
Not for the faint of heart, climbing up this steeple involves 768 stone steps, which bring you 141M high.
---
Roadtripping Germany's Romantic Road
---

Image credit: CAAS
VTL flights from Germany are operated by Singapore Airlines, Scoot, and Lufthansa. There's no specific flight you have to take to get there, but there are specific flights back into Singapore that are designated VTL ones. Use this handy checklist to help you out before you fly!
At this point of writing, Singapore has been designated a high-risk country, so do remember to register online ahead of entering Germany. Have all your documentation in place, and get ready for a roadtrip to remember on the Romantic Road.
---
Save on your overseas travels with DBS/POSB Cardmember deals
---
If you're forking out the funds needed for your great Germany expedition, chances are that you'd appreciate any and all savings along the way. DBS/POSB has a slew of savings in store for their Cardmembers, from flight and hotel bookings to attractions, activities, and even travel insurance.
Savings aside, there's also a nifty DBS Traveller Kit portal where you'll be able to book and unlock access to perks for travel insurance, duty free shopping, and car rentals – essential for your road tripping adventures.
Last but not least, make sure to get more bang for your buck on your overseas expenditure by registering for the DBS Power Up Your Savings campaign. The first 50,000 Cardmembers to sign up and hit their personalised monthly spend goal will unlock a sweet extra 8% cashback, every month. This will be credited to your account within three to five working days, ka-ching!
So whether you're browsing through accommodation options in Germany or planning which attractions, shops and restaurants to visit, remember to take advantage of the many DBS/POSB Cardmember deals available. And since you're working towards hitting that monthly spend goal, don't be afraid to splurge a little. You deserve it, simply for making it through 2021 in one piece.
---
This post was brought to you by DBS.
Cover image adapted from (clockwise from top-left): @neuschwanstein.castle, @michpeaa, @ladyandthelibrary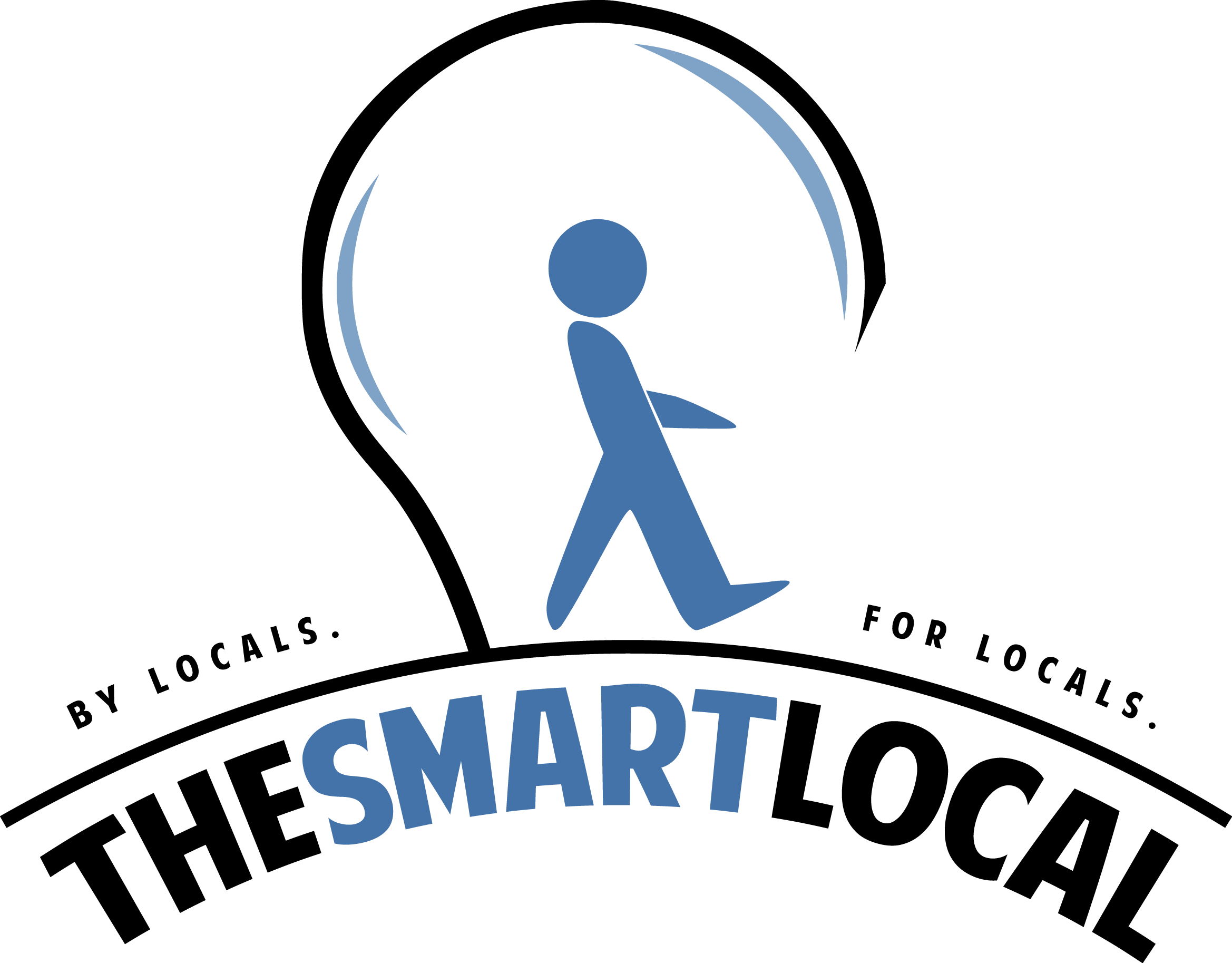 Drop us your email so you won't miss the latest news.