Road trips in Queensland, Australia
---
Mention Australia and many imagine a trove of cafes and outdoorsy adventures to conquer. On top of that, it's the perfect choice for an off-the-beaten-track road trip. Adventurers can turn their eyes northeast towards Queensland – home to the Great Barrier Reef, the Gold Coast and scenic routes for a memorable holiday. 
DBS/POSB Cardmembers, in particular, can look forward to a whole host of exclusive travel promos to Queensland. With such a strong incentive savings-wise, your job is simply to rally up your mates on a flight to the Land Down Under.
Be prepared to check off items on your bucket list during these 7 Queensland road trip itineraries, with unreal experiences from fossicking for iridescent opals to camel walks in sand dunes. 
---
1. Outback road trip with open-air cinema & rustic accommodation
---
Road trip route: Tambo –  Barcaldine – Longreach – Winton

Little Aussie Ringer Teddy and Basil Bear with Suede Paws.
Image credit: @tamboteddies
Embark on a road trip through Australia's outback through iconic towns that embody Australia's picturesque rural plains. This trip begins in the heart of the outback at Tambo – also known as the Outback Teddy Bear Capital – and that's exactly what you can get from a trip to souvenir shop Tambo Teddies. 
The adorable teddy bears (from AU$55, ~S$53.47) are handmade from Australian sheep wool. They make for a perfect travel companion for the rest of the road trip, especially if someone left their chou chou back home. 

Spend the night at Saltbush Retreat in Longreach.
Image adapted from: @lizzie_ss, @compuglobalhypermeganet
After snagging a cuddly souvenir or two, continue on for about 3 hours and you'll arrive at Longreach. Away from the city sights and sounds is where you can find Saltbush Retreat. 
Get the true outback experience by spending the night in Homestead Stables (from AU$640/2 nights, ~S$622.23) or Slab Huts (from AU$560/2 nights, ~S$563.90), surrounded by nothing but the bush. DBS/POSB Cardmembers get to save up to 20% off by booking via Agoda.
Both of these accommodation options come with an Outdoor Bath Terrace to have a relaxing tub soak while watching the sunset. And if you're lucky, you might get a visit from curious kangaroos. 

Activities at Winton include the Musical Fence and an outdoor cinema.
Image adapted from: @jeffjetsoftnetau, The Royal Theatre
End off the 494km road trip at Winton, where you can find The Musical Fence on the outskirts of the town. Consisting of metal pans joined together with wires in a unique permanent band setup, this is where locals and travellers, like us, can create our own beats with a simple stick. 
In the evening, head into town and watch local vintage films under the stars at The Royal Theatre. Screenings typically take place 3 times a week with different films and show days. But you can catch Nostalgia Night on Wednesday evenings – a permanent presentation of Hollywood cinema and the theatre's history.
---
2. Nature-filled road trip with whale watching & exotic fruit farm tours
---
Road trip route: Brisbane – Hervey Bay – Cairns – Cow Bay – Cape Tribulation 

Go whale-watching at Hervey Bay.
Image credit: @juls.withher_mrcgirls
Skilled drivers can attempt a longer route of 2,056km along Australia's coastline. Pick up your 4-wheel drive (4WD) from Queensland's capital, Brisbane, and head towards the nature-filled Cape Tribulation. 
Drive up north to Hervey Bay and hop on a cruise to see humpback whales up close. Trip.com has a Hervey Bay Whale Watching Experience (from S$119.31) where you can choose between morning, afternoon or sunset slots. DBS/POSB Cardmembers get to enjoy this experience at S$10 off when they spend a minimum of S$60 on Trip.com's tours and tickets. 
Although cruise tours are held from July to November, you'll want to plan your trip between August to September because that's when the whales are the most active as temperatures get warmer. 

Image credit: @nicolewilksch
As your party approaches Cape Tribulation, make a pit stop at the tranquil Cow Bay Beach. Secluded from towns and tourist attractions, the 3 beaches here almost seem like a scene out of a magazine, with clear blue waters and soft white sand. Hop on the palm tree rope swing and take a couple of #vacay pics with an unbeatable ocean backdrop. 

Image credit: @tamar_emily_pt
After getting your dose of Vitamin D on the beach, journey northwards to Cape Tribulation. 
Take advantage of DBS/POSB's Cardmember deals for Pelago and score 25% off the Cape Tribulation Day Tour. It's where eco-nuts will go gaga over Daintree Rainforest – the most extensive rainforest in Australia – which is home to several native species.  
Chill and relax while being surrounded by nature at Daintree Ecolodge. Here, you can indulge in indigenous spa treatments like facials, massages, and rain showers to knead out tense muscles after a long drive. Don't forget to book through Agoda with your DBS/POSB Card to snag a discount of up to 20%.
Get in touch with nature and join an exotic fruits farm tour at Cape Trib Farm to load up on vitamins while munching on sweet fruit. The tropical farm bears all kinds of interesting crops such as the black sapote, breadfruit (part of the jackfruit family), and even our all-time fave – durian. 
---
3. Desert road trip with opal fossicking & desert camel walks
---
Road trip route: Brisbane – Quilpie – Windorah – Birdsville
Put your mining skills to the test at Quilpie's opal fossicking site.
Image credit: @5soulsontheroll
Alternatively, after collecting your ride from Brisbane, you and the gang can go for a drive through the deserts of 'Straya. The desert road trip brings you to the final stop of Birdsville and the Simpson Desert. As the route passes through plenty of unsealed roads, a 4WD is best suited to safely complete the road trip. 
For a unique souvenir to take home, visit the Quilpie Opal Fossicking Area where you can freely scour through the site in search of opals. You won't need to apply for a permit to start fossicking, but you'll need to have tools like picks and shovels to aid in securing the iridescent gemstone.

Image credit: Birdsville Hotel
Built in 1884, the Birdsville Hotel is one of Queensland's heritage icons nestled in the heart of the desert landscape. Cool off from the heat with a pint from the vintage establishment's pub, The Front Bar.
Otherwise, stay the night in Motel Units (from AUD160/night, ~S$155.56) to recharge before exploring the Simpson Desert. DBS/POSB Cardmembers can get up to S$50 off their hotel stay by booking through Trip.com, which is a big ol' discount.

Image adapted from: @timcopeofficial, @kristyna.pankova, @the.wanderingtreehouse
Also known as the "Big Red", the red sand dunes of Simpson Desert are one of the largest deserts in Australia. Because the drive through can be challenging for newbies, it's recommended to venture into it with tour providers like Spirit Safaris which offers 7-13 day tours. 
If you wish to conquer the desert on foot instead, join in on Outback Camel Company desert walks led by experienced cameleers. You'll be joined by camels, of course, that make the bushwalk a lot easier by carrying the group's bags and gear. 
---
4. Inland adventure with snorkelling & waterfalls
---
Road trip route: Cairns – Port Douglas – Mossman – Cape Tribulation – Bloomfield – Cooktown

Image credit: @alix.carp
Novices to driving overseas can opt for sealed routes instead, like this one that runs inland from Cairns to the tranquil Cooktown. A quintessential activity while in Australia has to be snorkelling in the Great Barrier Reef.
Embark on a Great Barrier Reef Tour (from S$189.79) from Cairns courtesy of Klook to swim alongside marine life at the biggest coral reef in the world. What's more, DBS/POSB Cardmembers can enjoy discounts of up to S$50 off on their Klook booking. 

Image credit: @maaaygab
The route continues through Port Douglas up to Cape Tribulation, before arriving at Bloomfield. Situated away from populated towns, the Bloomfield Beach House (from AU$280/night, ~S$272.23) lets you fall asleep to the sound of waves crashing on the shore.
Nearby is the quaint town of Wujal Wujal, home to the Wujal Wujal Falls. The cool water of the creek may be inviting to swim in on a hot summer day, but do so at your own risk as there may be crocs lurking in the waters. 

Image adapted from: @emilyyylalala, @angelika9972
The inland route concludes at Cooktown, where British explorer Captain James Cook first docked in Australia. Channel your inner sailor and visit the Grassy Hill Lookout to find the Cooktown Lighthouse, which was used to guide boats on the Endeavour River. 
By foot, one can reach the peak of Grassy Hill within 20 minutes. Albeit a steep trek, you can also choose to remain within the car to drive up to the lighthouse instead. Either way, you'll be rewarded with a beautiful view of Cooktown as well as a bench for trekkers to rest at before making the descent. 
---
5. Warrego Way road trip with cattle auctions & Japanese gardens
---
Road trip route: Brisbane – Dalby – Mitchell – Charleville – Roma – Jondaryan – Toowoomba – Brisbane

Travel to Roma to watch the The Big Right night show under the stars and join in on live cattle auctions.
Image adapted from: @romarevealed, @gdlrural
Paved roads? So yesterday. Those who've been there and done that and are itching for more adventure will find themselves appeased with this Warrego Way road trip. It'll bring you onto the Warrego Highway and its unsealed roads through the desert, on a round trip from Brisbane city. 
Once out of the city, you'll arrive in the locality of Roma. A must-do here is the theatrical showcase at The Big Rig Night Show that pays tribute to the town's oil and gas history. History buffs will love this one, but if you're just in it for the experience, enjoy the dramatic light show while you're there. 
Then, go on to meet the local cattle on a free guided tour at Roma Saleyards. These cattle aren't for show – you could actually catch a live cattle auction every Tuesday, and feel like you're in an old Western movie for a day.

The Farmers' Market in Toowoomba.
Image credit: Toowoomba Farmers Market
After romping around in the desert, make your way inland to Toowoomba for a change of scenery and refuel on city vibes. If you or your pals are getting into the "health is wealth" motto, drop by Toowoomba Farmers' Market on Saturdays to pick up fresh produce like veggies and organic soaps. 

Image credit: Japanese Gardens USQ QLD
Over at the University of Southern Queensland, go for a stroll in the scenic "Ju Raku En" Japanese Gardens. Come springtime (September to November), the sakuras are in full bloom, making it a pretty spot for IG-worthy pics with the iconic soribashi, or arched bridge in the background. 
The best part is that the gardens are free for the public to enter and temporarily teleport to Japan to see the picture-perfect sakuras in their real-life glory. 
---
6. Scenic Rim road trip with hot air balloon rides & vineyard picnics
---
Road trip route: Gold Coast – Canungra – Tamborine Mountain – Kooroomba – Rathdowney – Lamington

Go on an exhilarating hot air balloon ride over the Gold Coast (left) and hike through Tamborine Mountain (right).
Image adapted from: Klook, @burnbabybern16
The Gold Coast is one of Australia's must-visits, and there's probably no better way to see it all than from a hot air balloon ride (from S$290.99) through Klook. Don't forget to make use of your DBS/POSB Card during booking, which can get you up to S$50 off tickets.
The 40-minute ride takes the group on an unreal flight over the Gold Coast, Surfers Paradise, and Tamborine Mountain. After which, you'll be rewarded with a certificate of completion as well as photo souvenirs. 
Upon descent, explore Tamborine Mountain, except this time on foot. Much like SG's own MacRitchie TreeTop Walk, you'll get to emerge 30m above the rainforest after conquering the 1.5km boardwalk. 

Image credit: @yina.sabrina.x_0218
Post-trek, circle over to Kooroomba along Australia's Scenic Rim and visit the Kooroomba Vineyard and Lavender Farm for whit of aromatherapy. Find 6 varieties of the lavender bloom here and snap some photos with bae at the giant wooden swing, complete with the soothing scent of lavender all around. 
Non-designated drivers can go for free wine tasting at the vineyard, as long as you purchase wine for the drivers to enjoy after the road trip. 

Relax and indulge in the entirety of O'Reilly's Rainforest Retreat with outdoor terrace baths, treks to waterfalls, and picnics in a vineyard.
Image adapted from: @kaycee_cooper, @nicola_abbott7, @erinbrxxkes
Lamington is where the road trip ends and the party can rest at O'Reilly's Rainforest Retreat. 
Either stay in the resort's fully-furnished rooms, like the villas (from AU$413.50/2 nights, ~S$402.96) that have an spa bath on the terrace, or out in safari tents (from AU$105, ~S$102.32) on the campgrounds. By booking through Agoda, DBS/POSB Cardmembers can get up to 20% off the total for their stay at this tranquil retreat.  
From here, there are several walking tracks at Lamington National Park to traverse, where you'll be rewarded with waterfall views at the end of the trek. Set aside half a day in the itinerary for a 3.8km trek to Elabana Falls for a serene afternoon in the forest, and take a dip in the waters too, if you like. 
Else, head over to Canungra Valley Vineyards with a curated Homestead Picnic Basket (from AU$70/2 pax, ~S$68.22) where you can either have your picnic lunch on the vineyard grounds or at Mountview Alpaca Farm, where a curious alpaca or two might poke around your picnic. 
---
7. Matilda Way road trip with caravan stays & stargazing
---
Road trip route: Cunnamulla – Charleville – Blackall – Longreach – Winton – Cloncurry – Karumba

Image credit: Charleville Cosmos Centre
A different route to conquer the outback is via Matilda Way. Begin the road trip in Cunnamulla and head northwards to Charleville. If stargazing is on your bucket list, then you're in for a treat at Cosmos Centre. Astronomer-wannabes can join in on free self-guided tours like Astronomy by Day, or see the Milky Way using powerful telescopes in the Big Sky Observatory.

Image adapted from: @jw2022travellers, @oliviahighdale
Come daytime, there's no lack of out-of-this-world sights either. Those with a heart for spooky stuff can test their bravery at the "ghost town" of Mary Kathleen in the Shire of Cloncurry. There, you can also attempt a hike to the abandoned mine to find a hidden blue lake. You won't want to get too close though, as the lake is filled with radioactive uranium. 

Image adapted from: @livin.on.the.sand, Karumba Point Sunset Caravan Park, Karumba Point Sunset Caravan Park
The Matilda Way road trip is completed upon arrival at the locality of Karumba. The town sits on the coastline, giving locals and visitors plenty of access to shore fishing spots.
Karumba Point Sunset Caravan Park is one of many lodgings in this tiny town for visitors to park their ride and stay the night. Whip out your DBS/POSB Card when booking your stay here via Trip.com to make sure you don't miss out on the up to S$50 off savings. 
Whether you rolled in on a caravan or the good ol' 4WD, there are accommodation options like sites (from AU$31/2pax, ~S$30.21) and villas (from AU$159/2 adults, ~S$154.95) suitable for your chosen mode of transport. 
---
Embark on epic road trips in Queensland with DBS/POSB
---
The whole travelling shebang doesn't have to be a stressful nor pricey affair, especially if you and the mates are thinking of road trippin' but are limited by the post-grad budget. Just make sure you grab a travel buddy who's a DBS/POSB Cardmember. This is because they stand to save a ton on holiday bookings, with a slew of travel merchant partners that have deals aplenty.
For instance, an exclusive promo with Trip.com that'll make planning your next holiday a cinch, be it strutting down the streets of Brisbane, exploring the tropical Cairns, or surfing up the Gold Coast. Up to S$50 off hotels, flights, and the tours and tickets category, to be exact.

Image credit: Ravi Kumar
There are also airline promos from the likes of Qatar Airways and Qantas, where you can snag flight tickets at up to 10% off. Agoda combines the best of both worlds, with flight and hotel promos such as discounts of up to 20% on hotel bookings. 
To add more spice to the itinerary, jump on to Klook to seek out other tours and activity bookings catered for families and friend groups, with savings of up to S$50 off. If you book via Pelago, you can enjoy 25% off attractions and experiences and even earn Krisflyer Miles while you're at it.
Of course, we can't miss out on the linchpin of road trips – the car itself. Worry not, because DBS/POSB Cardmembers can score discounts of up to 10% off car rentals from Rentalcars.com and Hertz Car Rental so you can drive through Queensland in style without emptying out your pockets. 
Last but not least, look no further than the DBS Traveller Kit to gaodim all the nitty-gritty of trip-planning. In one convenient resource, you can settle all the essential bookings like flight tix, accommodation, activities and attractions, and even the all-important travel insurance at a glance. Of course, not without some sweet DBS/POSB Card promos every step of the way.
With that said – sweep the dust off your passport and make sure to fly with your driver's licence – 'cause it's time to hit the road and explore the sights of Queensland. 
---
This post was brought to you by DBS.
Cover image adapted from: @nicola_abbott7, Japanese Gardens USQ QLD, Klook, @chloeadventurer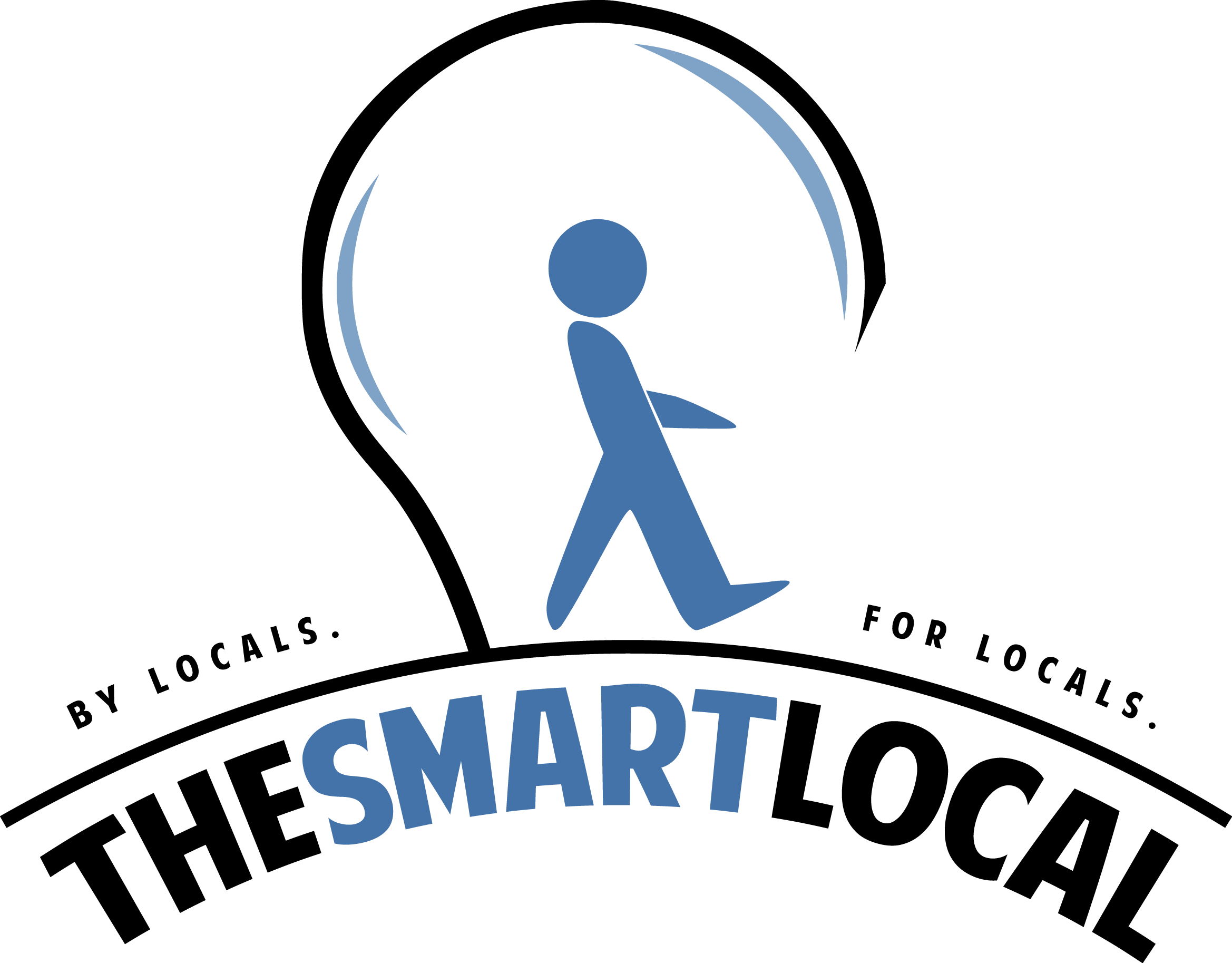 Drop us your email so you won't miss the latest news.