West Mall – Jurassic Alive
---
They may be long gone millions of years ago, but dinosaurs are the one species that have always intrigued us as young kids. And chances are, you've encountered them by watching the iconic Jurassic Park film series. 
Well, aside from catching these characters on the latest flick Jurassic World Dominion, you can also "meet" them IRL at the Jurassic Adventure Park, which is set to take place in West Mall during the June Holidays. From exclusive dinosaur-themed LEGO sets to meet-and-greet sessions by the film franchise's characters, we've got the lowdown on what you can expect.
---
Win prizes through challenges, VR & shooting games
---
Kids will have loads of fun at the Jurassic Adventure Park Playzone, which has a whole suite of obstacle courses open to both kids and overgrown children alike.
To enter the playzone, you'll need to redeem the Jurassic Alive Activity Booklet by spending a minimum of $50* in 2 same-day receipts in West Mall. Within the booklet, you'll find an Entry Pass.
*Double the spending on Electronics and Cold Storage.
Just like conquering the jungle, you will have to get athletic as you complete these courses, be it crawling through tunnels, balancing while crossing a wobbly bridge, or warding off dino enemies at the NERF shooting stations.
Films can transport us to another world, but they can't make you feel like you're part of the movie set for real, unlike in the Virtual Reality game. Once the headsets are on, you'll feel like you're in an actual jungle stimulation as you have free rein of shooting dinosaurs to save your life. 
Like the visitors who had to plot their own escape out of Isla Nublar, you'll get to challenge yourself to various activity missions, which will earn you stamps. 
After you've collected all 5 stamps, head to the redemption booth and try your hand at winning exclusive prizes such as dinosaur inflatables, stickers, plus cotton candy to satisfy your sweet tooth.
Jurassic Adventure Park Playzone
Date: 30th May-12th June 2022
Time: 12pm-8pm, Daily (Last entry at 7.30pm)
---
Meet & greet sessions with Jurassic World's dinosaurs
---

Don't worry if Baby Terexa is hibernating in the evenings. There's still Mummy Tyra, who will be around at 6.30pm.
Kids get all excited when they see mascots of their favourite cartoon characters, and are eager to take pictures with them. Jurassic World fans can get a souvenir pic taken with Baby Terexa, who will be on site at 2pm on the 4th, 5th, 11th and 12th June 2022.
To set the vibe, the Jurassic Adventure Park is decked out in interactive decorations and displays resembling the wildlife itself. Photo ops are aplenty at both the atrium and open plaza. West Mall has even gone all-out to include an actual Jeep car on display to mimic what we see in the movies.
Archeology nerds, especially, can look out for dinosaur carcasses and 2D and 3D dinosaur figures. These are accompanied by bite-sized information boards with fun facts that you can show off during your next trivia session.
---
Spend & redeem Jurassic-themed LEGO & merchandise
---
Just like when we're planning a jungle expedition, you gotta make sure that all your packing and preparation is done right.
Same thing goes at the Jurassic Adventure Park Playzone – to be granted entry, all you have to do is spend $50* combined over a maximum of 2 same-day receipts at West Mall to receive a Jurassic Alive Activity Booklet that serves as your pass to enter.
If the total bill hits $150*, you'll get to bring home a dinosaur cushion that you can add to your collection of plushies. The green one will be available from now till 10th June 2022, and there's also a pink one you can look out that's redeemable from 11th-26th June 2022, providing good reason to enjoy another round of shopping at West Mall with your family.
LEGO lovers also have something to look forward to. By spending $250* in 3 same-day receipts, you can destress and build a snazzy dinosaur figurine with 2 different Collectible Jurassic World LEGO sets to redeem. 
The designs are, namely, a Pteranodon Chase set that's available from 27th May-10th June 2022, and an Atrociraptor Dinosaur: Bike Chase set that's available from 11th-26th June 2022.
*Double the spending on Electronics and Cold Storage.
Else, cut to the chase and take part in the social media contests, where 20 lucky winners stand a chance to win the Jurassic World LEGO set and $20 worth of West Mall shopping vouchers.
All 3 offers will be up for grabs throughout the campaign's duration from the 27th May to 26th June 2022.
Note: Jurassic Alive activity booklets, dinosaur cushions and Jurassic World LEGO sets are limited to 200, 100 and 50 redemptions a day respectively.
---
Get discounted meals, shopping deals & pampering promos
---
Hit two birds with one stone by checking out the following mall merchants, where you can look forward to good deals while hitting the minimum spending to redeem the merchandise at West Mall's customer service counter on Level 3.

Fisherman's Catch Baked Rice from Swensen's (left), KBBQ Lunch Set from Pot Addiction (right).
You can't go wrong with a meal at Swensen's, an old-time favourite which will be offering student meals on weekdays from 2.30pm-4.30pm, where you can get a main dish and soft drink from $9.80.
Meat lovers can satisfy their cravings at Pot Addiction. Dig into the KBBQ Lunch Set ($9.90) which includes a plate of beef, as well as 2 plates of chicken or pork, depending on your preference. There'll also be 2 plates of cooked food and assorted vegetables to balance the meaty flavours.

Curry chicken and prata set from Kopi Korner (left), cakes from Polar Puffs & Cakes (right).
Those craving local delights can look out for Kopi Korner, a cosy cafe which has recently opened in May 2022. You can either have the Curry Chicken Set ($7) or 2pcs Prata Set ($4.50), which come paired with a cup of teh or kopi.
While Polar Puffs & Cakes is known for their curry puffs and chiffon cakes, give their Korean Buttercream Cake ($58) and Poppin' Good Times cake ($65.90) a try. 

Gel Pedicure at Princess Room (left), Hoorays blanket and coverlet sets at Komme (right).
Ladies can have their beauty pampering sesh at Princess Room, where they can treat themselves to a Gel Pedicure or a Single Strand Lash Extension, each of them only costing $50.
For those with kids, brighten up their bedrooms with the Hoorays Blanket or Coverlet Set (single size at $79) from Komme, which are available in Dinotopia and Unicorn Party, amongst other designs. 
---
Visit West Mall for a thrilling Jurassic Adventure this June Holidays
---
Not only are the June Holidays meant for outings with friends and family, they are also a time for us to reconnect with our hobbies and interests that we otherwise neglect during the school term. 
Even if the Jurassic film series isn't your childhood fave, that won't stop you and your kiddos from having fun at the Jurassic Adventure Park, where you and your family can take part in the many activities on site, take group pictures with the dinosaur mascots and decorations, as well as score a few treats after shopping at West Mall.
Address: 1 Bukit Batok Central Link, Singapore 658713
Opening hours: 10am-10pm, Daily
Telephone: 6309 1166
---
This post was brought to you by West Mall.
Photography by Alvin Wong.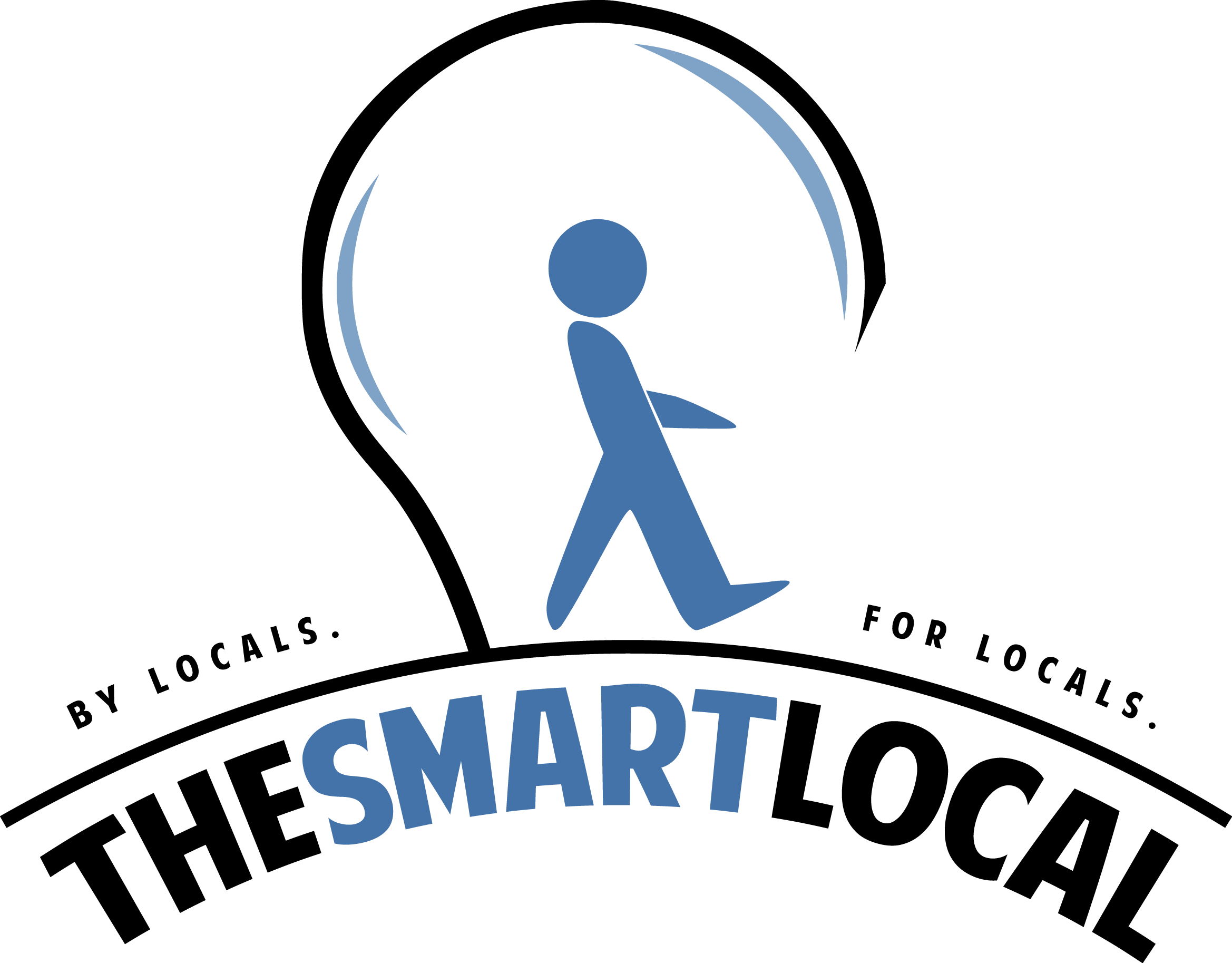 Drop us your email so you won't miss the latest news.