Places in SG that resemble Stranger Things
---
Stranger Things Season 4 recently obliterated Netflix's record for the most watched English TV series premiere – and for good reason. Its unique storyline, sensational script, and loyal 80s aesthetic are what make the show, as Eleven would say, bitchin'.
For those of us who've compulsively binged the entire Season 4, and can't get Kate Bush's Running Up That Hill out of our heads, here are 9 places to fuel our very real, very strange Stranger Things addiction.
---
1. Rink-O-Mania – Retro skating rink at Hi-Roller
---

Image credit: Netflix
Stranger Things Season 4 did a good job featuring that roller skating scene, and giving us an 80s nostalgia most of us are probably too young to have. 
But that doesn't mean you can't experience it for yourself today. Cruise into the past at Hi-Roller's indoor skating rink and get in a workout from the 80s – disco balls and funky music included. For those who live to dress for the occasion, you can look forward to Hi-Roller's themed nights, like Disco Night, Indie Night, and even Emo Night.
Address: 1 Pasir Ris Close, Level 5 at E!Hub, Singapore 519599
Opening hours: Mon-Thu 11am-6.30pm | Fri 12pm-10pm | Sat-Sun 11am-10pm
Contact: 9694 4094 | Hi Roller website 
---
2. The Palace Arcade – Level Up retro arcade bar
---

Image credit: Netflix
Although Max was only introduced to the series in Season 2, fans quickly swooned for the tomboyish, skater-girl character – especially when she bested all the boys at the town's arcade.
Channel your inner Max at Level Up, an artsy arcade bar that takes a Friday night out to the next level with its collection of old-school arcade machines and bar games. From the entrance to the toilets, Level Up's interior design is a nod to vintage pop-culture and a unique photo op for anyone who visits.
Address: 3A River Valley Road, #02-04, Clarke Quay, Singapore 179020
Opening hours: Mon-Thu 5pm-2am | Fri-Sat 5pm-3am | Sun 2pm-11pm
Contact: 6266 2276 | Level Up website
---
3. The Upside Down – The deserted ruins of Fort Serapong
---

Image credit: Netflix
While Fort Serapong does not have resident monsters like the Mind Flayer or the Demogorgon, it is teeming with dark and chilling history. Once a fortress for Singapore's coastal defence, it safeguarded our flourishing ports from pirates and colonial enemies. Then come WW2, the fort was invaded by the Japanese and subsequently transformed into a POW camp.
It has since been swallowed by nature and offered a new lease on life as a heritage site, which is only accessible to the public via a tour package. Attack at Fort Serapong! A Time Travel Adventure Tour is a history lesson, roleplay, and mystery quest rolled into one adventure, for the price of $150/pax. 
Address: 54 Lakeshore View, Singapore 098441
Opening hours: 24/7, Daily
Contact: Beyond Expedition website
---
4. County Line Cafe – Classic American diner OverEasy
---

Image credit: Netflix
Ah, there's nothing quite like having waffles and discussing the fate of the world at an American diner. 

Image credit: @overeasysg
Besides a similar coat of pastel blue paint, OverEasy serves a throwback menu comparable to that of Stranger Things' County Line Cafe, with a variety of waffles, coffee and milkshakes. If you're looking for something a little more substantial, check out their famous Philly Cheesesteak Sliders ($14) or Texas Chilli Cheese Fries ($14). 
Address: 1 Fullerton Road 01-06 One Fullerton, Singapore 049213
Opening hours: Mon-Tue 12pm-3pm, 5pm-11pm | Wed-Fri 12pm-3pm, 5pm-1am | Sat 11am-3pm, 5pm-1am | Sun 11am-3pm, 5pm-11pm
Contact: 9129 8484 | OverEasy website
---
5. Starcourt Mall – 80s clothes & accessories at A Vintage Tale
---

Image credit: Netflix
Starcourt Mall was the locus of action for Season 3; a place for fashion, investigation, and finally, confrontation. 

Image credit: A Vintage Tale
If you and your bestie are on the hunt for retro fits, stop by A Vintage Tale for vintage clothing, accessories, designer goods, and home decor. It's a small boutique in Joo Chiat with a big inventory of items from the 1950s-1990s. 
Address: 277 Joo Chiat Road, #01-01, Singapore 427531
Opening hours: Tue-Thu 11.30am-6.30pm | Fri-Sat 11.30am – 7.30pm
Contact: 9187 0410 | A Vintage Tale Website
---
6. Family Video – Mom-and-pop movie rentals at Rida Video Centre
---

Image credit: Netflix
Remember when we would follow our parents to the neighbourhood movie rental and throw a fit when they wouldn't add Shrek to the cart? These days, movie rental shops like Stranger Things' Family Video are an endangered species, and Rida Video Centre is one of the last of its kind.
Image credit: @tanjingren
Although it was founded in 1985, this cosy mom-and-pop shop keeps up to date with the latest Hollywood blockbusters and TV shows. The store's owner, a friendly Madam Khoo, is also eager to help customers find films that would best fit their needs. 
Address: 587 Bukit Timah Road, #02-17 Coronation Shopping Plaza, Singapore 269707
Opening hours: Sun-Thu 9.30am-8.30pm | Fri-Sat 9.30am-9.30pm
Contact: 6466 4600 | Rida Video Centre Facebook
---
7. Surfer Boy Pizza – Old-school pizza joint Proper Slice
---

Image credit: Netflix
Are you pro-pineapples on pizza like Eleven? Or anti-pineapples like Mike? Whatever the case, Proper Slice serves a variety of authentic NYC-style pizzas for you to choose from, each slice guaranteed to be bigger than your palm.

Image adapted from: @properslicebygb, @iris.nihao
The hole-in-the-wall restaurant has perfected its old-school aesthetic to a T, with tons of vintage decor and tiled walls. Do note that seating is outdoors, so plan your visit in the evenings for cooler weather.
Address: 110 Amoy Street #01-02, Singapore 069930
Opening hours: Mon-Wed 12pm-12am | Thu, Sat 12pm-1am (Closed on Fridays & Sundays)
Contact: Proper Slice website
---
8. Hawkin's Lake – Fishing in the dark at Changi Beach
---

Image credit: Netflix
If you watched Steve, Nancy, Robin, and Eddie row out to the middle of the lake in pitch darkness, and thought "that sounds fun" – you're not alone.

Image credit: Seek Sophie
Fever SG has fishing packages for adventure seekers who want to kayak at night and enjoy the serenity of the dark. You may even try your luck at reeling in some of the bigger fishes like barramundis, groupers, and even sharks off the coast of Changi.
Address: Meet at Changi Beach Car Park 7
Opening hours: Depending on slots available
Contact: Fever SG website
---
9. Sensory Deprivation Tank – Floating at Palm Ave Float Club
---

Image credit: Netflix
While you might not be able to activate any "telepathic eavesdropping powers" from a sensory deprivation tank like Eleven, anyone can still experience an out-of-body relaxation like no other. 

Image credit: @palmavefloatclub
Allay your mind and body in the quiet of a Palm Avenue Float Club pod with the help of some 600kg of Epsom salt. For a 1 hour session at $89, you can let your troubles float away – quite literally. There's even a $15 discount for first-time floaters who sign up for packages.  
Address: 66 Kampong Bugis, #05-01, Singapore 338987
Opening hours: Mon-Wed 10am-9pm | Thu 4pm-9pm | Fri-Sun 9pm-9pm
Contact: 9151 6004 | Palm Ave Float Club website
---
Visit these places for Stranger Things aesthetics
---
Friends don't lie, and neither do we. These places in Singapore are guaranteed to launch you into yet another Stranger Things-crazed phase. Just remember to snap lots of photos for the 'Gram. 
For more nostalgia, check out these articles: 
---
Cover image adapted from: @hirollersingapore, @overeasysg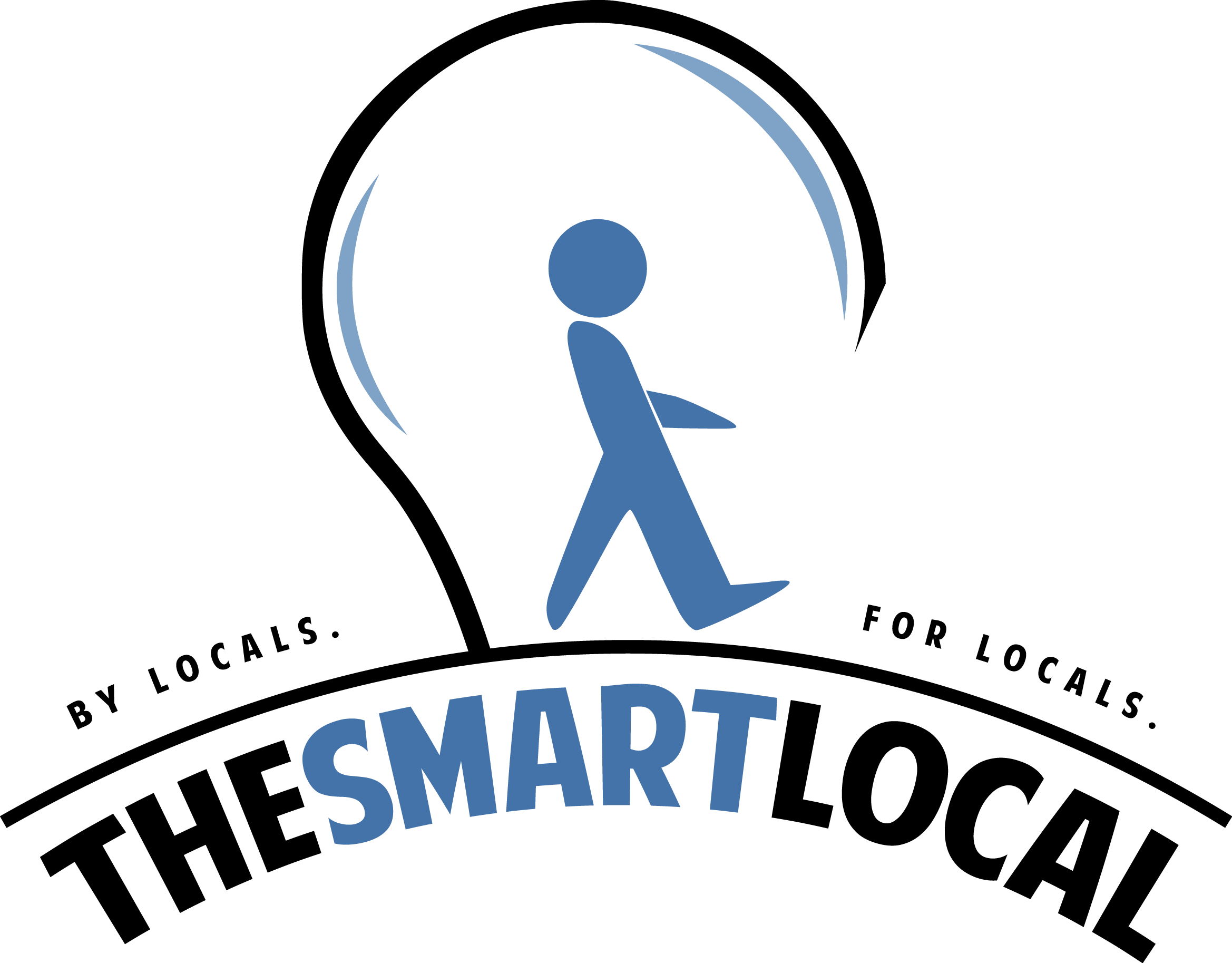 Drop us your email so you won't miss the latest news.