5-pax experiences under $50 per pax
---
December is upon us again, and apart from the mad rush to clear outstanding leave days this Christmas period, those who've yet to put their SingapoRediscovers Vouchers (SRV) to good use will need to do so before the year comes to a close as well!
And while we may have been in a state of limbo due to the ever-changing pax restrictions on group outings, we're finally allowed to congregate in groups of up to five. If you've been waiting for the opportune moment to spend those SRVs with your friends – this list of SRV eligible 5-pax experiences under $50/pax will motivate you to plan those Christmas outings stat.
PSA: Read till the end to find out how you can also save 50% off your next five rides with Gojek so your friends can all tompang your ride.
---
1. Make a splash at Wild Wild Wet from $26/pax
---
December is usually that time of year where we bust out all our favourite winter gear, but for the bunch of us staying on this little red dot, it's looking like a pretty humid affair. Trade in your condo's pool or neighbourhood swimming complex for a trip to the far East for Wild Wild Wet, one of Asia's largest water parks.
Adrenaline junkies can look forward to rides like the Free Fall, where you get to slide down Asia's longest water slide. There's also the Royal Flush, a four-person ride on a raft that is the equivalent of pirate ship in most theme parks, sending you and your friends down a giant ramp at crazy speeds.

D'Ultimate Xcape Park Dino Inflatable Park
Purchase their Wild Xcape Bundle for $36 (SRV eligible) and you'll get a day pass along with a season pass to D'Ultimate Xcape Park Dino Inflatable Park located at Downtown East. This is a carnival with giant inflatable slides and even a cute little carousel that will make the kids go giddy with joy, should you have little ones with you.
Price: $130 for 5 pax
Price after SRV: $30 for 5 pax
Book your tickets to Wild Wild Wet here.
---
2. Battle it out at NERF Action Xperience from $39/pax
---
If you have friends who are more competitive in nature or are simply looking for an excuse to accidentally "friendly fire" at your annoying coworker, NERF Action Xperience is an indoor NERF gun arena with loads of action that will pit you against your friends.
Some of their playable modes include a zombie shooting contest, where you can compete for the high score as you blast away at the undead in a post-apocalyptic city. You can also choose to shoot at your friends instead in a capture-the-flag style gameplay called Camp Dune. 
The objective of this mode is to bring back flags of your team colour back to your base while preventing the opposing team from doing the same. 
Price: $195 for 5 pax
Price after SRV: $95 for 5 pax
Book your tickets to NERF Action Xperience here.
---
3. Visit Singapore's first ever VR theme park from $30/pax
---
For those who are still clueless about the hoo-ha surrounding virtual reality, perhaps you may want to consider visiting HeadRock VR with your friends to see what the hype is about. This is Singapore's first ever VR theme park with eight different VR activities ranging from amusement park-style rides to the latest VR games.
Whether it be cruising through the rapids in a harsh jungle or ploughing through a snow-covered road on a sled, you'll be instantly transported to these exotic locales once you don the VR headset. These rides can accommodate from four to five pax each, meaning that you can experience these heart-pounding rides with your friends at the same time.
Apart from VR rides, you can also try out other action-oriented VR games like Beat Saber, a rhythm based game that will have you swinging your arms madly to the beat of the music, or Zombie Busters, a VR shooter that will have you frantically blast away groups of zombies trying to eat your brain. 
Price: $150 for 5 pax
Price after SRV: $50 for 5 pax
Book your tickets to HeadRock VR here.
---
4. Stay up late with nocturnal animals at Night Safari from $47.70/pax
---
While staring at your lifeless colleagues during an OT meeting may seem like watching caged nocturnal animals, Night Safari Singapore is a more unconventional late-night group activity that has actual wild animals which you can view from the safety of a tram. 
Animal lovers will be spoilt for choice here, as there are four different trails for you to choose from, and each is filled with different wildlife animals from majestic elephants to adorable otters. The trails are: Leopard Trail, Fishing Cat Trail, East Lodge Trail, and Wallaby Trail. 
There's also the iconic Creatures of the Night show – an interactive show where animal trainers will showcase more of the elusive animals such as civets and hyenas and share with you some interesting facts about them.
Price: $238.50 for 5 pax
Price after SRV: $138.50 for 5 pax
Book your tickets to Night Safari here.
---
5. Race against each other at Sentosa Luge from $30/pax
---
The F1 World Championship may be over already, but speed junkies can still satisfy their need for speed at Sentosa Luge. This is a three-wheel cart ride where you can compete with your friends as you race down the slopes of the expedition track. 
There are four different trails currently available, namely the Dragon Trail, Jungle Trail, Expedition Trail and Kupu Kupu Trail. For the thrill seekers, the Dragon Trail has the perfect blend of twists and turns to really put your driving skills to the test. Otherwise, for something more tame and relaxing, the Kupu Kupu Trail is a nice change of pace for you to slowly soak in the scenery.
Once you've reached the end of each trail, take the skyline back up the hills, where you'll be treated to a view of Sentosa island and its beaches along the way.
Price: $150 for 5 pax
Price after SRV: $50 for 5 pax
Book your tickets to Sentosa Luge here.
---
6. Interact with marine animals at Adventure Cove from $34.20/pax
---
In case you're wondering what a petting zoo for marine animals may look like, perhaps consider heading down to Adventure Cove. Aside from the usual water park fare like giant water slides, what makes Adventure Cove stand out from the rest is the option to interact with their marine animals.
You can opt to get up close and personal with dozens of manta rays at Ray Bay Encounter, while daring brave souls can even go for Shark Encounter, where they will have the opportunity to dive alongside apex predators like the Hammerhead Sharks or the Sandbar Sharks.

Image credit: rwsentosa
If sharks are too scary or the only time you prefer to see a manta ray is in your sambal dish, you can choose to play with the friendly dolphins over at Dolphin Island instead and learn all about this intelligent and playful creature from their trainers.
*Note that tickets for the Ray Ban Encounter, Shark Encounter, and Dolphin Island are sold separately.
Price: $500 for 5 pax
Price after SRV: $400 for 5 pax
Book your tickets to Adventure Cove here.
---
7. Cruise along the waters at Ola Beach Club from $22.50/pax
---

Image credit: @rachel_yinsan
While our dreams of spending our year-end vacation on some private beach abroad drinking a pina colada may be put on hold, we can still enjoy the sun, sand, and sea in Singapore at Ola Beach Club.
Fans of water sports will be delighted to know that you can rent either a single or double kayak and paddle along the waters of Siloso. For those who want a challenge and even a decent arm workout, you can opt for the stand-up paddle board instead. This is much trickier as you'll need to maintain your balance whilst paddling forward, so expect to fall into the sea over and over again.

Image credit: Ola Beach Club
If you came in a larger group, you can opt for the banana boat ride instead and cruise along the waters with your friends. And even though it's not the same as going overseas, you can still paddle over to Lazarus Island, which is considered to be one of Singapore's most beautiful beaches with sparkling white sand and crystal clear waters.
Price: $112.50 for 5 pax
Price after SRV: $12.50 for 5 pax
Book your tickets to Ola Beach Club here.
---
Enjoy discounted rides to these attractions with Gojek
---

Image credit: Gojek
Whether you're going somewhere fun with your friends, running a personal errand, or simply looking for a ride home due to the unexpected downpour of the monsoon season, Gojek's off peak promo will help to shave a pretty penny or more off your ride fare.
From weekdays 9AM – 5PM, use the promo code "925" to enjoy 50% off your next five rides (capped at $5). This promo code is redeemable weekly, while stocks last.
If you're heading to an activity with a group of five, Gojek's newest service type for larger, 6-seater vehicles, GoCarXL, is also available for you and your friends to ride together with plenty of leg room to spare. This service is applicable with the "925" promo code as well, meaning that you'll save even more on top of splitting the ride fare with your friends.
For those who are new to Gojek, you can download the app for your mobile phone (Gojek for Android | Gojek for iOS) to kickstart saving on your next ride. 
With the SRV vouchers expiring soon on 31st December 2021, now's the perfect chance to capitalise on your offs and leaves and plan a group activity with your loved ones. What's more, you can make use of Gojek's latest promo to fetch you and your group to your destination in style, all at a discounted price.
---
This post was brought to you by Gojek.
Cover image adapted from: Ola Beach Club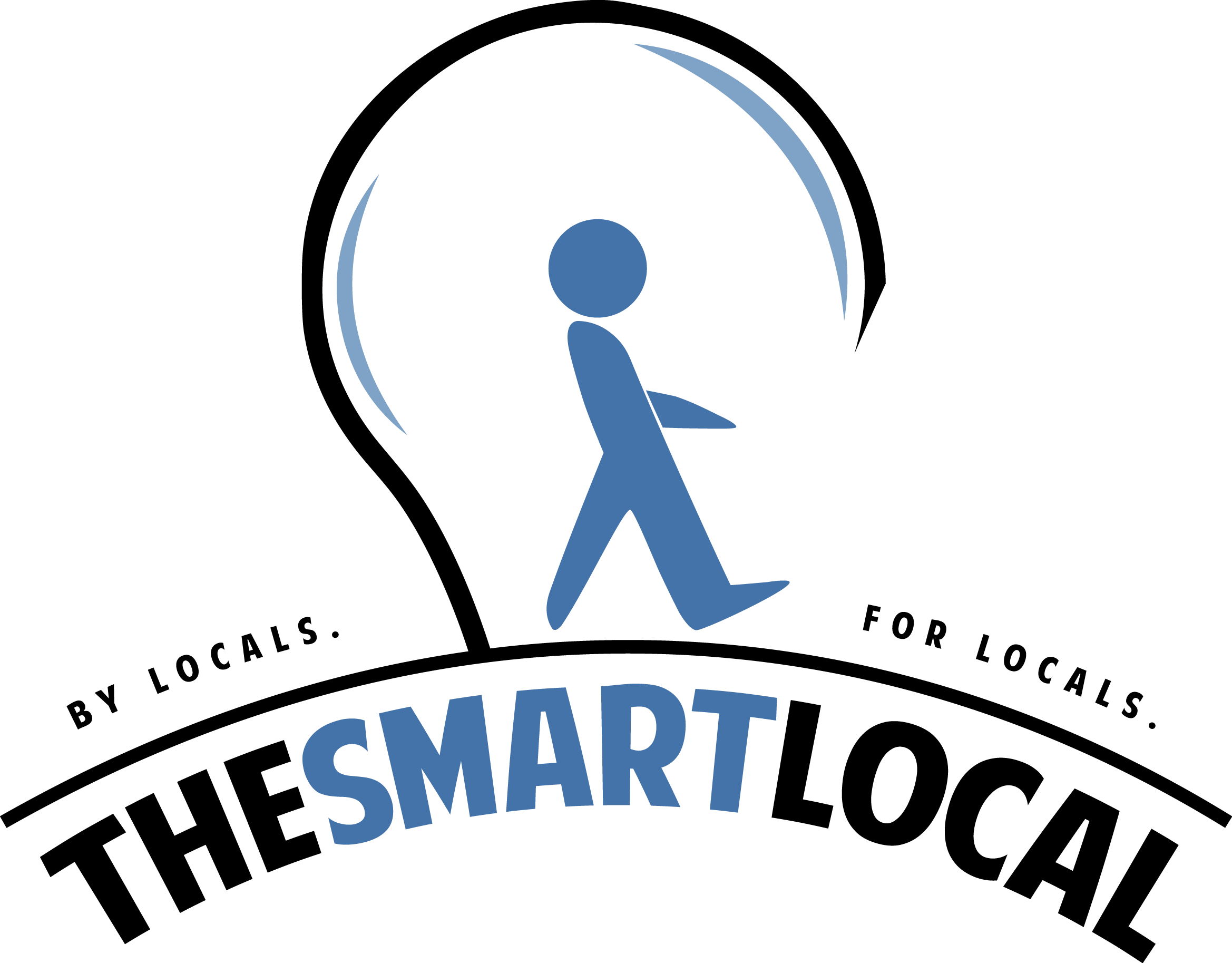 Drop us your email so you won't miss the latest news.