Singapore tours for locals
---
Many of us are born and bred here in the Little Red Dot, so we often go about our days without much thought to our surroundings. But amidst the concrete buildings and skyscrapers lie a tonne of unexplored things that we might've missed out on. Beat the FOMO and check out the various Singapore tours available that'll serve up a secret side of Singapore for locals.
From getting all touristy splashing through the Singapore River, to venturing into a spooky WWII battlefield in the darkness, there's so much to see and do with these 11 Singapore tours that are ideal for locals and tourists alike.
Check out our other articles for things to do:
---
1. Score free drinks & VIP entries in a bar-hopping tour
---

Image credit: Akash
It's no secret that Singapore has a lit party scene – just look at award-winning nightclub Zouk, or the ever hip Cherry Discotheque. With a dizzying array of bars and clubs to choose from, you'll want to spend less time deciding and more time, well, partying. 
Streamlining your options is the Singapore Pub Crawl Half Day Tour, where you'll join fellow party animals in a 4-hour night out patronising various nightspots. Plus, the tour will hook you up with free drinks throughout the night, so you won't have to spend a bomb getting a Jägerbomb. 
Book a Singapore Pub Crawl Half Day Tour. 
Rates: From $45.50/ticket
Opening hours: 7pm-11pm
Address: Meet up at 79 Circular Road, #03-01, Singapore 049433
---
2. Visit the Tiger Beer Brewery in Jurong West
---
There's plenty to boast about Singapore, from our clean streets to delicious food and local Singapore companies that originated from this sunny island. Adding on to the list is Tiger Beer, the homegrown alcoholic beverage that has since become a household name. 

You will be able to sample 5 different types of beers during the tour. 
Curious cats can see the behind-the-scenes of what goes into brewing the drink at the Tiger Beer Brewery tour. During the 45-minute guided tour, you'll get an insight into the history of the brand, and the processes taken to craft a perfect pint. You'll want to pay close attention to the guide's sharing as the tour will end off with a trivia quiz where the prize is a free pint. 
Address: 459 Jalan Ahmad Ibrahim, Singapore 639934
Opening hours: Sat & Sun 1pm-7pm (Closed from Mondays to Fridays)
Contact: 6860 3005 | Tiger Beer Brewery website
---
3. Venture into Joo Chiat & Koon Seng's haunted past
---

Image credit: Jia Yi
If you're a fan of horror movies and love a good scare, set your spine tingling with the Fright Night at the Museum Tour. The tour centres around Rose, a Nyonya who tragically died in Joo Chiat. And you guessed it – the 1.5-hour tour will take place around Joo Chiat, where locations include the former Joo Chiat Maternal and Child Health Clinic and the terrace houses along Koon Seng Road. 
You'll also get to drop by the Peranakan Museum, that's chock full of vintage artefacts for you to view. But don't do anything silly here, as rumour has it that Rose still dwells there. 
Book a Fright Night at the Museum Tour. 
Rates: $60/ticket
Address: 341 Joo Chiat Road, Singapore 427593
Opening hours: 8.30pm-10pm
---
4. Go on a free Yakult Tour & see how the iconic drink is made
---
Before we grew into the age of bubble teas and beer bottles, Yakult was our childhood drink of choice. If you've been a loyal fan since forever, head over to the Yakult factory and join the free in-house tour. 
The 1.5-hour tour begins with a short sharing by the staff, followed by a walk through of the factory. Keep your eyes peeled as you'll get to see how each cup of goodness is made, as well as the long lines of Yakult bottles being packed and prepped by the factory workers. 
Address: 7 Senoko Avenue, Singapore 758300
Opening hours: Mon-Fri 10am-3.30pm (Closed on Weekends & PH)
Contact: 6257 7882 
---
5. Explore Jalan Besar's past in an after-dark self-guided tour
---

Image credit: @newworlds.end
Familiar areas in Singapore include Orchard Road, Marina Bay, and Changi Jewel. And while those are top-notch places to check out, those seeking lesser known gems can bookmark Jalan Besar. For the uninitiated, consider joining the New World's End tour, where you'll get to explore the area and learn the stories about the iconic New World Amusement Park. 
The tour will run for ~60-minutes long, and will involve you walking around the back alleys and hidden rooms – no scary features here as the tour will weave in a romantic love story that will have you going "awww". 
Rates: $35/ticket
Address: 85 Desker Road
Opening hours: Fri-Sun & PH 5.30pm-10pm (Closed from Mondays to Thursdays)
Contact: hello@ohopenhouse.org | OH! Open House website 
---
6. Check out a former WWII British command centre & bunker
---

Image credit: Tan
We've all learnt about Singapore's involvement during WWII through our history and social studies classes. But if your memory's a little hazy, refresh and relearn the vast chronicle of our country's past at the Battlebox Tour. 
History buffs will be glad to know that the tour takes place at The Battlebox, an underground command centre that was the "HQ" of Lieutenant-General Percival and his officers during the war. You'll get to see the old-school tools used and the strategies employed by the team during the battles. Guests are welcome to OTOT tour the place too. 
Book the Battlebox Tour.
Rates: $20/ticket
Address: 2 Cox Terrace, Fort Canning Park, Singapore 179622
Opening hours: Fri-Sun & PH 9.30am-5.30pm (Closed from Mondays to Thursdays) 
---
7. Tour the roads & rivers of the CBD in an amphibious vehicle
---

Image credit: Singapore Duck Tours
You might have waved back at cheery tourists on a Singapore River boat tour during one of your post-meal strolls, but here's your chance to try that experience yourself – on a WWII-era military vehicle no less.
Singapore DUCKtours, named affectionately after their decommissioned DUKW amphibious vehicles, bring you on a 60-minute cruise along our city's roads and waters. Make a splash near Kallang and whizz past the Merlion, MBS and the Esplanade, before waddling back next to the Singapore Flyer.
Book a session on Singapore DUCK tours.
Rates: $41/adult, $30/child
Address: 3 Temasek Boulevard, #01-330 Suntec Shopping Mall, Singapore 038983
Opening hours: 9pm-6.30pm, Daily
Contact: 6338 6877 | Duck Tours website
---
8. Check out traditional trades like kopi roasting & paper house making
---

Image credit: Klook 
Beneath the gleam and glamour of Singapore's sleek skyscrapers today are centuries-old trades that have been passed down from generation to generation. Singapore's Disappearing Trade Tour lets you revisit traditional trades from the 1950s and 1980s that might very well disappear in the near future.

Image credit: Klook 
Find out how the coffee beans for our potent kopitiam kopi are traditionally roasted, and see how intricate paper prayer houses are made. You know, the ones we often see burnt as offerings during the 7th month period.
Book a Singapore's Disappearing Trade Tour. 
Rates: $93/ticket
Address: Meet up at Newton Food Centre, Newton, 500 Clemenceau Avenue North, Singapore 229495
Opening hours: Tues & Fri 9am-1pm
Contact: 3158 3270 (Klook Singapore hotline) 
---
---

Image adapted from: Monster Day Tours
Charming, quaint corners right next to our city centre like Little India, Chinatown and Fort Canning are important parts of our history – ethnic enclaves created during colonial times. Where they served to separate different races centuries ago, they're the perfect place to start better appreciating our diverse culture and heritage. 
Monster Tours has a Puzzle Hunt tour series that has players going on outdoor adventures and solving puzzles around Singapore. Choose from places that include Little India, Chinatown and Fort Canning. 
Rates: $30/pax
Contact: info@monsterdaytours.com | Monster Day Tours website
---
10. Explore a local gin distillery with a tasting session
---

Image credit: Brass Lion Distillery
Gin's an alcohol-favourite, and here's how you can gain a better appreciation for this aromatic, botanical tipple. Local gin-maker, Brass Lion Distillery, is offering a distillery tour that includes a gin tasting flight every weekend for booze lovers and wannabe connoisseurs alike. 
The distillery has also recently launched a private gin experience for up to five participants which includes a cocktail-making session – perfect for a fun activity with your drinking kaki.
Rates:
Distillery Tour with gin tasting: $45/ticket
Private Gin experience: $500/up to 5 pax
Address: 40 Alexandra Terrace, Singapore 119933
Opening hours: Sat & Sun 3pm (Closed from Mondays to Fridays)
Contact: drink@brassliondistillery.com | The Gin Distillery Tour website
---
11. Appreciate our unique wildlife with a Pulau Hantu intertidal walk
---

Image credit: Ulu Singapore
An hour by boat from the bustle of the city, Pulau Hantu's thick mangroves and wide intertidal zone make for a rich habitat home to unique wildlife like sea cucumbers and anemones. To reconnect with nature, sign up for the Intertidal Walk at Pulau Hantu where you will have the chance to spot unique soft corals, sea slugs and even clownfish!
Ulu also has a tonne of other nature walks and tours available, including a cycling tour of Pulau Ubin and Sungei Buloh Mangrove tour. Simply pick your preferred activity and book the respective date. 
Rates: $90/ticket, inclusive of boat ride
Address: Meet up at Marina South Pier, 31 Marina Coastal Dr, Singapore 018988
Contact: heigl3cc@singnet.com.sg | Ulu website
---
Singapore tours for locals
---
Opt for a change in scenery and clock in some miles by sightseeing in our own backyard. From getting spooked by spirits to getting a healthy tasting flight of spirits, these tours in Singapore suited for locals will be sure to delight and amaze even the history buffs among us.
More things in Singapore, revealed:
---
Cover image credit: Brass Lion Distillery, Klook
This article was first published on 7th August 2020, last updated by Joycelyn Yeow on 1st September 2022.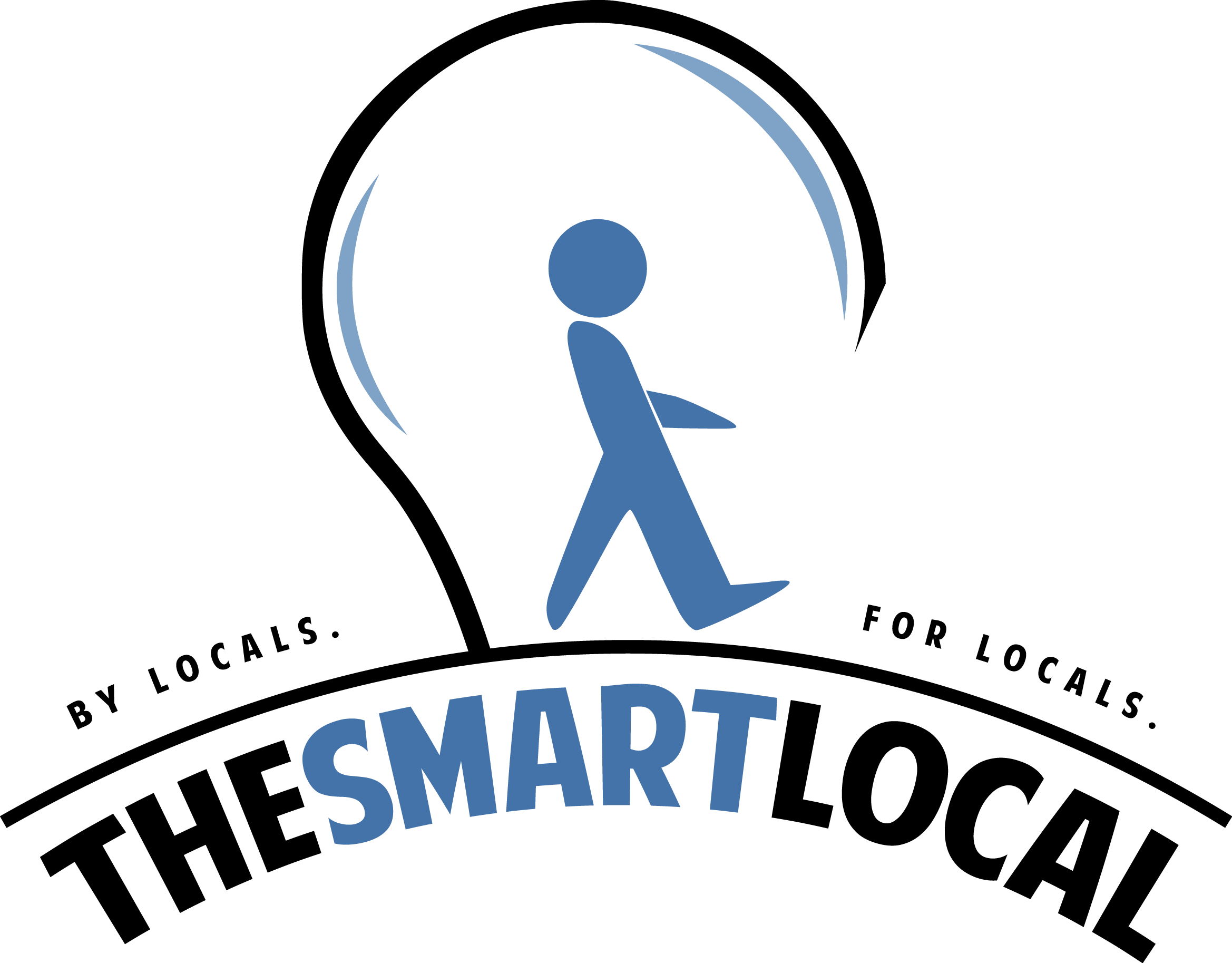 Drop us your email so you won't miss the latest news.