Netflix versus other streaming subscriptions 
---
We've been so busy binge-watching Hometown Cha-Cha-Cha and You, that some of us missed the $1-$2 price hike memo sent out by Netflix. This price hike that kicked into effect on 7th October places Netflix as one of the costlier options in Singapore, second only to HBO GO.

In case you're guilty as charged, here are the changes 
1-screen Basic Plan – $1, up from $11.98 to $12.98

2-screen Standard Plan – $2, up from $15.98 to $17.98

4-screen Premium Plan – $2, up from $19.98 to $21.98
Of course, this is not the first time that Netflix has raised its prices. It last increased prices by up to S$3 in January 2020 to factor in a 7% GST, after the Government announced that digital services would be subjected to GST. While this ruffled some feathers, the price increase had little to no effect on Netflix's popularity with it remaining as the most popular subscription service in Singapore.
With the pandemic still forcing many people to limit social interactions and stay at home, it's no wonder we Singaporeans have turned to various avenues to entertain ourselves (man tai zi mo anyone?), and filling our nights – and days – with series after series is definitely one of them.
Then comes the question: Is Netflix still worth it? Or are there better alternatives available? We crunch the numbers to determine whether or not the $1-$2 increment is justified.
---
Overview of Streaming Services & their prices
---
Disney+
---

Image adapted from: Disney Plus
Price: $11.98/month | $119.98/year (breaks down to about $9.99/month)
Range of shows: Movies and series from all the brands that Disney owns – we're talking Marvel, Star Wars and Pixar. Apart from the newer offerings such as Infinity War and Loki, you'll also get first dibs on newest Disney releases and free rein to relive your childhood with classics such as The Little Mermaid and Winnie The Pooh.
Highlights: The Mandalorian, Loki, Wandavision, Raya and the Last Dragon
Is it worth it?
Yes. If you have kids below 12, we'd say that Disney+ is almost a must-have, mainly because of the huge variety of family-friendly content that it offers. On the other hand, if you're feeling rather sentimental, Disney+ also has older series such as Scrubs, Lizzie Maguire and Buffy the Vampire Slayer that we all grew up on.
That, and If you're a huge Marvel fan, Disney+ is also a must-have, especially if you're eager for the next Phase of the Marvel Cinematic Universe. Post-Infinity War, Disney has been releasing shows such as The Falcon and the Winter Soldier, Wandavision and Loki, which are canon to the overall Marvel storyline and set the scene for the next stage of the Avengers narrative. 
Without Disney+, you'd be missing a lot of easter eggs and important details for Marvel's Phase Four.
The only downside? New content on Disney+ can be sparse at times, and so it might not be worth going for a year-long subscription.
---
Netflix
---

Image adapted from: Netflix
Price: $12.78, $17.98 or $21.98/month
Range of shows: Most popular for its Netflix-exclusive movies and series, across a wide range of genres such as comedies, thrillers, docuseries and reality shows. Netflix also adds movies and series from other networks and brands – usually for a limited duration, and also a variety of animations from producers such as Studio Ghibli.
Highlights: Squid Game, Hometown Cha-Cha-Cha, Money Heist, Selling Sunset, Kingdom
Is it worth it?
Across all the streaming services, Netflix probably has the widest range of content available to suit whatever you feel like watching that day. Based on sheer variety alone, Netflix is well worth its price point.
Several Netflix originals such as Squid Game and Stranger Things have also proven to be incredible hits worldwide, and so you won't have to FOMO when all your friends are talking about the latest episode. 
Even if you prefer something more serious and current affair-sy, fret not, because Netflix also has a great offering of docu-series and docu-films such as Britney vs Spears and Athlete A that are quite current and intriguing.
---
Viu
---

Image adapted from: Viu
Price:
Free with limited shows, ads, one downloaded show at a time, etc. | Premium goes for $76.61/year (breaks down to about $6.38/month) for added features such as ad-free streaming, a fuller show catalogue and having shows added within eight hours of its original telecast.
There's a promo right now on Shopee for Viu Premium going for $57.46/year (works out to $4.80/month).
Range of shows: Viu is basically everything Korean – ranging from popular dramas such as Hotel Del Luna to variety shows like Running Man. They also have a small offering of content from other Asian countries such as Hong Kong, Japan and Thailand.
Highlights: Running Man, Lovers of the Red Sky, One the Woman, 2 Days 1 Night
Is it worth it?
If you are a huge K-drama addict and must be kept up to speed on the latest Korean shows, then Viu is essential for you. It has the widest range of offerings of Korean content, and also very quick in availability. This means up to eight hours after the original telecast for Viu Premium and up to 72 hours after for the free version. 
Given that there are also very few alternative platforms to access such content, Viu is a pretty good steal.
---
HBO GO
---

Image adapted from: HBO GO
Price: $13.98/month | $119.98/year (breaks down to about $9.99/month)
Range of shows: HBO is perhaps best known for its blockbusters, thrillers and dramas – especially its iconic HBO originals, alongside blockbuster films and kids films. It also offers the widest range of DC Studios content, so it's somewhat of the antithesis of Disney+.
Highlights: Game of Thrones, Chernobyl, Silicon Valley, Batwoman
Is it worth it?
Previously when Game of Thrones was at the height of its popularity, HBO was the go-to place to catch the latest episode, especially since it was aired on the same day as it was in the US. 
However ever since then, we argue that it has somewhat dwindled in popularity, given the lack of popular hits exclusive to the brand. This makes pricing a little steep for its offerings, being the most costly of all the streaming services. To conclude, we rank it as more of a nice-to-have rather than a must-have.
That being said, HBO does have several award-winning series such as Chernobyl, Band of Brothers and Westworld, and we argue that these are shows that you should watch at least once because they are really that good.
---
Amazon Prime Video
---

Image adapted from: Amazon Prime Video
Price: US$2.99/month (works to about S$4/month) comes with Amazon Prime membership
Range of shows: In terms of content, the only thing unique from other streaming services would be the Amazon Original series and films. Other than that, it does carry several other titles but they are largely older shows and some B-list ones.
Highlights: The Grand Tour, The Man in the High Castle, Upload
Is it worth it?
Amazon Prime Video is the cheapest out of all the streaming service offerings here in Singapore. However, based on content alone, it's not worth signing up for a subscription just for the shows, unless there was a particular series that you wanted to follow. This is because its content offerings are unfortunately quite sparse, and new uploads don't come by very often.
However, the subscription does come with Amazon Prime membership, which offers a variety of benefits such as free international delivery from Amazon US, no delivery fees and possible next-day shipping. If you regularly shop for groceries online, then having Amazon Prime would allow access to Amazon Fresh, where you can enjoy up to free 2-hour deliveries of groceries!
---
meWATCH
---

Image adapted from: meWATCH
Price: Free | Add-ons go from S$4.90/month for Simply South Tamil content, S$5.90/month for ShemarooMe Hindi content, S$9.98/month for meWATCH Prime/beIN Sports, and S$13.98/month for HBO GO
Range of shows: Apart from live free-to-air channels such as Channel 5, CNA, Suria and the like, meWATCH offers a wide range of locally-produced movies and series, both newer ones as well as older ones such as Under One Roof that some of us older ones grew up on and love.
Highlights: The Little Nonya, Titoudao, Last Madame
Is it worth it?
Formerly known as Toggle, the great thing about meWATCH is that it's essentially free, and so it is definitely worth signing up for an account to have another option available if you're feeling bored at home.
Now we know that sometimes we lament that our own local productions are nowhere near the quality of overseas ones, however there are several gems that are pretty good, if you have not watched them already. Series such as The Last Madame and The Little Nonya have received quite a number of rave reviews.
As for the available add-ons and if they are worth their price, we say that it would be largely dependent on who would be watching. If you live with older family members, then they would most likely prefer local or older content over the more "modern" offerings of Netflix or Disney+. Of course, if they like Tamil or Hindi content then that would most certainly be worth it.
The add-on with the most value for money has to be the beIN Sports channels. Live sports are very popular amongst Singaporeans, and so being able to access a whole range of sports is definitely worth its price. A couple of highlights include the UEFA Champions League and Serie A/La Liga for football fans, and also rugby and tennis Content.
---
So is Netflix worth its increased prices?
---
In short, we would say: yes, even though its new price point places it as one of the costlier options amongst all the streaming services in Singapore. The wide variety of content available coupled with regular additions of new offerings makes Netflix well worth its current price. Whenever you're looking for something to watch but not after anything in particular, Netflix will ensure that you are well spoilt for choice; and if you truly want something random, just hit 'play something'.
With the Stabilisation Phase set to continue until 21st Nov, it looks like we're almost set for another month of Netflix and chill.
---
Cover image adapted from: TheSmartLocal, Disney+, Viu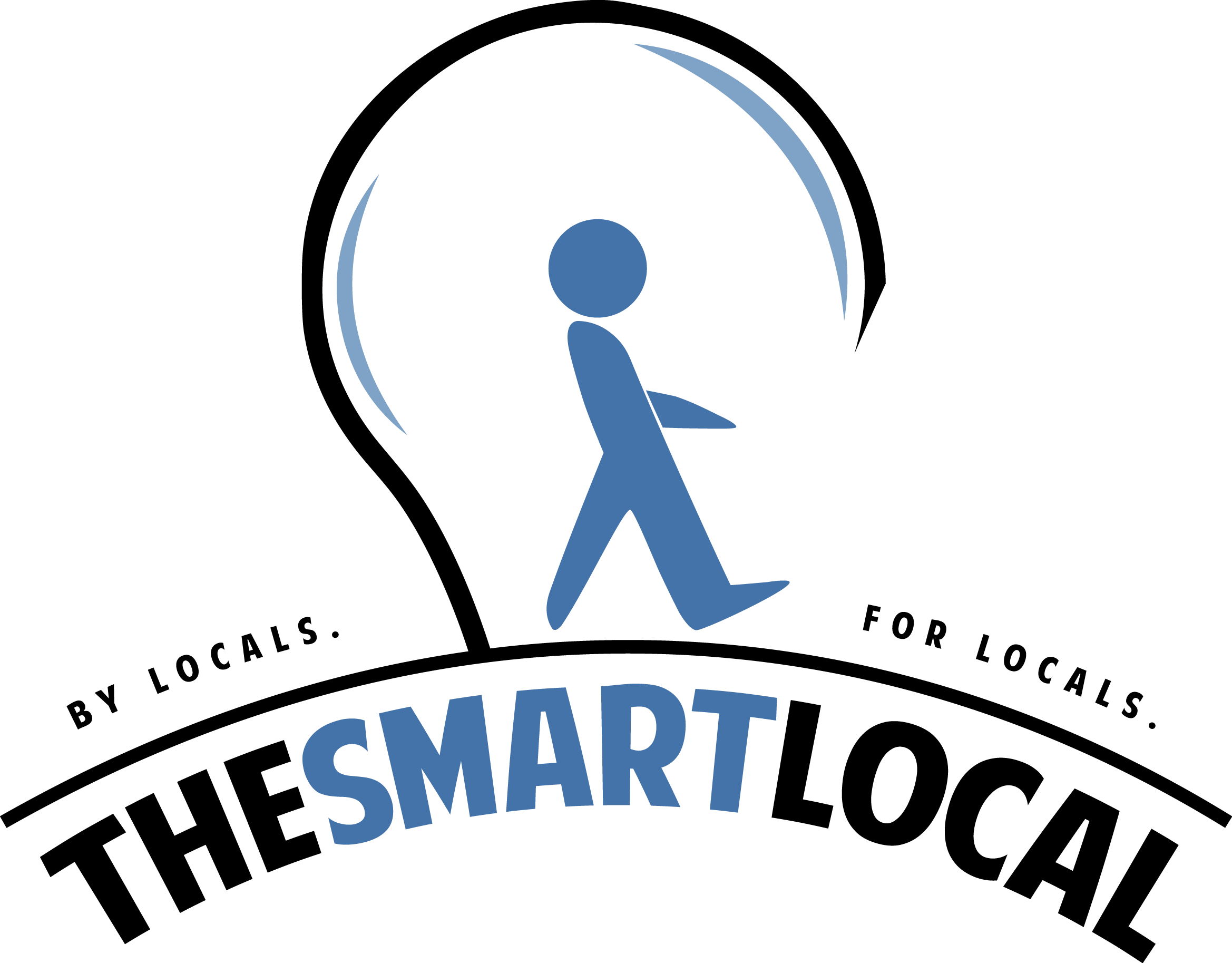 Drop us your email so you won't miss the latest news.