Iconic Singaporean moments 2022
---
What a year 2022 has been. It was only this year that we went from hearing an SAJC kid's election rap to raving to Marshmello at the Singapore Grand Prix weekend.
But those probably aren't as iconic as these 10 moments that will forever cement their place as highlights of 2022. From the opening of borders between Singapore and JB, to everyone binge watching SG's newest reality dating show, there are 10 of our very own #eras you definitely won't take umbrage with.
---
1. Uncle Raymond
---
Image adapted from: @raymondl88
Starting the year off strong is Raymond Lin, better known as Uncle Raymond on TikTok. Our favourite internet uncle showed off his arsenal of one dance move to his collection of one song  in public spaces, primarily MRT stations.
He was almost inescapable, as the TikTok algorithm seemed to love showing him on everyone's For You Page. His constant presence was enough for him to gain quite a following in February. Even local brands and news outlets were jumping on the Uncle Raymond bandwagon by performing with him for their own TikTok pages.
The love for Uncle Raymond didn't end there. His unapologetic dance moves in his signature red polo earned him a collaboration with the National Day Parade and even a Shopee ad.
---
2. When live music was allowed once again
---

Image credit: @thesnappingturtle_
29th March 2022. That's the day live music could reign free once again at indoor and outdoor venues. For about 2 years, concerts, live bands in bars, and even buskers were a no-go due to Ms Coco. Now that the pandemic is under control, hearing musicians bang out our fave tunes is literally music to our ears.
It didn't take long for international artists to descend onto our shores for sold out shows. Raise your hands if you were lucky enough to catch Billie Eilish, Maroon 5, and Jay Chou this year. We're already saving up our money for when Blackpink, Harry Styles, and Red Hot Chilli Peppers come in 2023.
---
3. When the borders to JB finally reopened
---

Image credit: @yvonne_soh
We all remember where we were when they announced that our Singapore-Johor Bahru borders had finally reopened. Was I bingeing Boy Meets World and only found out the next day? Maybe.
Just 2 days after live music was allowed again, we were blessed with more great news. 11.59pm on 31st March 2022 was the exact minute we could cross over to our favourite shopping and supper haven without the need for PCR or ART tests.
Since then, it's been a frenzy every weekend to check out cheap JB cinemas, late-night things to do, and the best new shopping malls. Nevermind that the Causeway would be jammed for miles and hours on end. If you've read our KTM Shuttle Guide, you'd know how to siam the crowds and get to KSL City Mall within minutes.
---
4. Reopening of pasar malams
---
Image credit: Mandy Cho 
We bet your mouth is watering right now thinking about all the delectable pasar malam treats like otah, satay and crowd fave Ramly burger. I'm hungry right now from just writing that sentence. Pasar malams hit the streets again this year in April, with the first one opening at Tekka Centre.

Image credit: TLK Events and Lighting
Many more pasar malams have sprouted up in every corner of Singapore since, from Marsiling to Bukit Merah. On top of tasty treats and drinks, some pasar malams are even offering games such as claw machines to make your trip down carnival-esque. An overall good time for just under $50. Wah, solid sia.
---
5. Crying guy at NDP
---
Image adapted from: CNA
This year saw the return of the National Day Parade with all its bells and whistles after 2 years of subdued celebrations at home with dad loudly recounting his NS days. We get it, Pa. That used to be you on the parade square.
After 2 years without a proper parade and audience, emotions definitely ran high and some of us had a hard time holding back tears when the national anthem played.
That's when the cameras acutely focused on one man who had tears streaming down his face as the song reached a crescendo. The crying guy at NDP was quickly dubbed a meme by netizens, with many asking "Eh who loves SG that much sia?". 
It didn't take long for people to track down who he was – Azuan Tan, a PE and English teacher. He later revealed in an interview that he was moved by Singaporeans' efforts to work together as individuals and as a nation to power through the pandemic.
---
6. Mask off
---

While we were allowed to take our masks off outdoors in March, it wasn't until August that we were free to go maskless indoors. For the ladies, that meant breaking out lippies that had been locked up in vanities for the last 2 years.
While being mask free is a good sign of our country recovering from a pandemic, it also meant that we had to go back to basics and learn how to smile again. No more smizing with just a squint of the eyes, just big grins showing off pearly whites.
---
7. Losing our minds over One Week Love
---

Image credit: The Smart Local
500 applicants and 10 successful contestants later, Singapore's first reality dating show was born. One Week Love (OWL) was a social experiment to see if 10 conventionally attractive singles could fall in love in 1 week.

One of the earliest couples to emerge from the dating show, Dione and Oliver.
Over the course of a month, people tuned in to watch the contestants play games to win a date with the single of their choice. They also opened up on their morning Coffee, Tea Or Me dates, allowing viewers a chance to ship contestants with one another.
The 4v1 that occurred in the season finale.
Image adapted from: TheSmartLocal YouTube
Then things got heavy among the contestants, which was enough to spurn an article about life lessons learnt from OWL. Needless to say, the drama that ensued had everyone and their mother talking about it the next day.
We don't know about you, but we can't wait for season 2. Catch up on One Week Love on YouTube if you haven't already binge watched the first season with your besties. You can even find out more behind the scenes fun facts about the show if you're craving for more OWL content.
---
8. PT shorts as our National Costume
---
Only Singaporeans would get away with wearing a pair of PT shorts and boots and call it a national costume. At this year's Mister International pageant in October, that's exactly what our representative, Sean Nicholas Sutiono showed up in, while everyone else rocked vibrant vests and bejewelled wraps.

Image adapted from: @officialmisterinternational
Some called the costume lazy, while others praised Sean for really sticking with Singapore's identity. It was later revealed that the costume was to pay tribute to Mr Alan Sim, the national director of the Mister International pageant in Singapore who had recently passed away.
If you're inspired by Sean's outfit, here's how you can steal his look. Raid your brother's closet when he's not home for his PT shorts and boots. Pair it with those 6 packs of mini custard buns you'd find in your downstairs bakery and pose in front of your NDP decor. Now, you're pageant ready. 
---
9. Repeal of 377A
---

Image credit: MustShareNews
History was made in November when Parliament voted to repeal Section 377A of the penal code, which criminalised sex between two men. The law was instituted by the British in 1934 and had been contested ever since by organisations like Pink Dot.
Following 2 days of debates, a majority of the ministers of parliament voted to repeal the law. With the repeal also came a constitutional amendment to protect the definition of marriage between a man and woman.
While Singapore still has a long way to go to reach total equalities between genders and sexualities, this historic move is a step forward for all queer Singaporeans. 
---
10. The return of ZoukOut
---
Image credit: ZoukOut 
Another event that made a comeback this year was ZoukOut. And come back with a bang they did with 2 nights of international DJs blowing up decks, fireworks, and light shows for the night-to-day ragers.
Even wet weather wasn't enough to deter the crowds from getting turnt and lit. From crowd surfers climbing atop friends' shoulders to endless blurry IG stories, ZoukOut was clearly nothing short of a good time. A flame canister did catch on fire during a set though – talk about fire beats. 
---
Look back on these moments in 2022
---
With a year of ups and downs, we sure had the memes to keep us company. From Uncle Raymond to One Week Love, we were thoroughly entertained throughout the year. Let's hope 2023 is even more meme-worthy. 
Here are more iconic Singaporean things to check out:
---
Cover image adapted from: MustShareNews, @yvonne_soh, CNA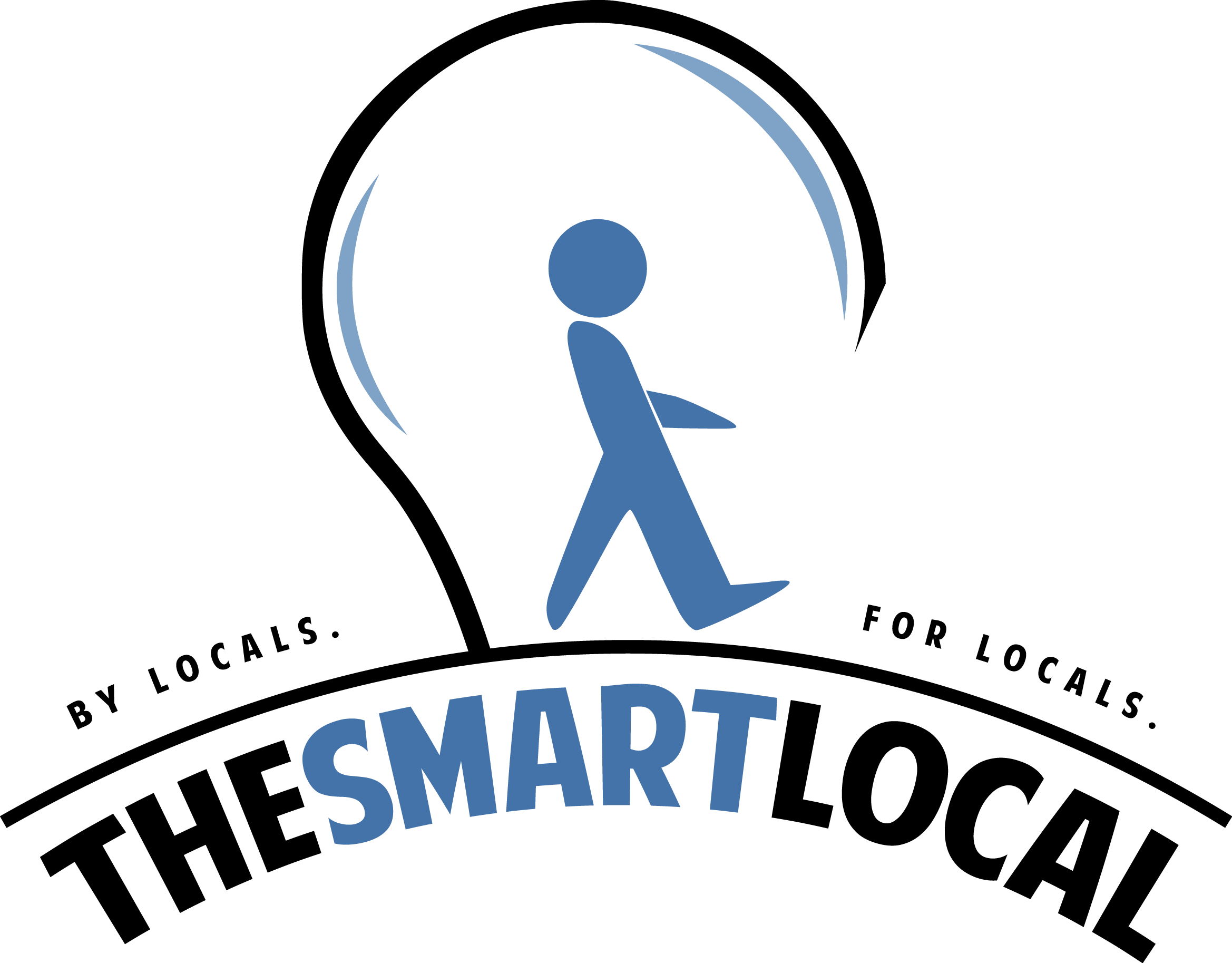 Drop us your email so you won't miss the latest news.