Mountains near Tokyo, Japan
---
Images adapted from (clockwise, from top-left): @herdi.7, @rrr.5122, @rita.beaker, @joebarry_music
Japan's a hot travel destination among Singaporeans, and for most of us, that adventure usually begins with a trip to Tokyo. It's a bustling city full of culture, great shopping, and food to die for – all reasons for Singaporeans to visit multiple times.
But that's not all it has to offer. Venture outside the city, and you'll find mountains boasting breathtaking views of lush greenery, rolling hills, and distant peaks. Here's a list of mountains that people of all experience levels can hit up for a hike just outside Tokyo.
To read our other hiking-related articles, look here:
---
1. Mount Oyama – most beautiful during sakura season (1h 10min from Tokyo)
---
Image credit: @rrr.5122
Nestled in the Kanagawa region, Mount Oyama's home to two smaller peaks – Mount Kobo and Mount Gongen. You can combine the two of them together for a longer, but manageable hike that reveals the sight of rolling hills far into the distance.
Image credit: @itstonisan
The hike to the summit will take about 90 minutes. Once there, you'll be greeted by picturesque views of the Kanagawa Prefecture, as well as Mount Fuji on the west side of the mountain.
Image credit: @rita.beaker 
It's famed for its rows of cherry blossom trees that burst into pretty pink blooms between late April and early May. The path between Mount Gongen and Mount Kobo are lined with these trees, which really makes for one heck of a sight.
Image credit: @rita.beaker 
Duration of hike: 2.5-3 hours
Getting there: Hop on a train from Shinjuku Station directly to Hadano Station.
---
2. Koburi Pass – with soba restaurants overlooking the valley (1h 20min from Tokyo)
---
Image credit: @lydiamary_nz
Head to the north-west of Tokyo and you'll find the Koburi Pass. While it's not an actual mountain, the pass is a painless hike that will have you crossing multiple peaks in the Saitama prefecture.
Along the way, you'll be treated to incredible views of Tokyo, Saitama, and the rolling mountains that make up the surroundings. 
Image credit: @bjoern.broehl
Do note that navigating the pass might get tricky, since all the signs are purely in kanji and hiragana. Some useful phrases to take note of are:
顔振峠 – Koburi pass trail

吾野 – Agano train station

東吾野 – Higashi Agano train station
Image credit: @stewart_and_tetsu
About 300m up, you'll find a rest stop with restaurants overlooking the valley. Sit down and have a refreshing plate of zaru soba (cold noodles), which costs about 800¥ (S$10.03) on average.
Image credit: @stewart_and_tetsu
Duration of hike: 3-5 hours
Getting there: From Ikebukuro Station, take the Red Arrow Limited Express and drop at Hanno. Change to the Seibu Chichibu Line, and drop at Agano Station
---
3. Mount Takao – views of Mount Fuji (1h from Tokyo)
---
Image credit: @alex.thill
For those looking for an easy hike with stunning views, consider Mount Takao. There are numerous trails that will bring you to the summit, but go for trail number 1 for the best sights in a short amount of time. 
View of Mount Fuji from the summit of Mount Takao
Image credit: Wikimedia Commons
The hike up this trail will typically take you around 1.5 hours, but that duration can be halved if you decide to take the cable car. Either way, you'll end up at the summit with an adjacent observation deck offering views of Mount Fuji on clear days.
Image credit: @jayfireheart
Points of interests you'll come across during your hike include the majestic Yakuoin Temple, the Takaosan Onsen, and the Takao Natural Zoo and Botanical Garden. You can also hit up the Takao 599 Museum for insights into the mountain's history before continuing your journey.
Duration of hike: 3-4 hours
Getting there: At Shinjuku Station, take the Keio Line train to Takaosanguchi Station. 
---
4. Mount Hiwada – spider lily fields (1h from Tokyo)
---
Image credit: @joebarry_music
Just 2 hours outside of Tokyo, Mount Hiwada offers an easily-accessible reprieve from the bustling metropolis. Its sloping hills and paved grounds make for a hike that's incredibly easy and calming.
Image credit: @hirotooon
The hike starts off with a steep incline, but once you're past that, it'll level out into a more straightforward path. The trail will eventually branch out into the more difficult "Men's Route" and the easier "Women's Route". Don't mind the political incorrectness – choose the trail you want to conquer depending on your fitness level.
Image credit: @tatti_chan
If you're here in late September, be sure not to miss out on Kinchakuda. It's an open field that becomes painted red with fiery spider lilies – a perfect way to end your day trip out of Tokyo.
Duration of hike: 3.5-4 hours
Getting there: From Ikebukuro Station, jump on the Seibu Ikebukuro line to Hanno. Change lines to the Seibu Chichibu line and alight at Koma Station.
---
5. Mount Nokogiri – vertical cliffs (2h from Tokyo)
---
The Jigoku Nozoki
Image credit: @offbeat_ohioan
Head out of Tokyo and into the Chiba Prefecture to get started at Mount Nokogiri. The multitude of rocky cliffs and formations closely resembles the serrated edges of the traditional Japanese saw, the nokogiri, which thus gave the mountain its name.
Image credit: @scottybebell
There are multiple viewing points on this mountain. Of note is Jigoku Nozoki, which involves a dramatically steep cliff with an observation deck that's been safely closed off. Look out into the distance, and you'll catch views of the Boso Peninsula as well as Tokyo Bay.
Image credit: @johnwhowe
Along the way you'll also come across the Ishidaibutsu, a 31-meter tall Buddha statue carved into the granite cliff behind it. 
Duration of hike: 2.5-3 hours
Getting there: From Tokyo station, take the JR Chuo Line train to Chiba Station, transfer to the JR Uchibo Line and alight at Hama-Kanaya Station (¥1940, ~S$25.07).
---
6. Mount Tsukuba – quiet double-peaked mountain (1h from Tokyo)
---
Image credit: @aac47110
Novice hikers can turn to Mount Tsukuba for a quieter, less crowded alternative to Mount Fuji. It's a double-peaked mountain that sits just 877 metres over sea level, with moderately-sloping paths that will challenge you en route to the top. 
Image credit: @real_koba
Most hiking trails start near the Tsukubasan Shrine, and hikes to the summit of the Nyotaisan peak will take anywhere between 1.5-2 hours. You can hike over to Nantaisan peak after that, which is just 30 minutes away. 
Image credit: @jahgarciaa
If you're lucky enough to hike on a clear, sunny day, you'll find unmatched views of Tokyo's Skytree Tower as well as Mount Fuji in the distance.
Duration of hike: 3.5-4 hours
Getting there: Take a Tsukuba Express train from Akihabara Station to Tsukuba Station (¥1190, ~S$15.39).
---
7. Mount Fuji – challenging full-day hikes (2h from Tokyo)
---
Image credit: @trtraavelguru
Ah, yes. Mount Fuji – aka the quintessential icon of Japan. This hike is probably the most difficult one on this list for beginners, but it's still possible thanks to the numerous rest stops, directions, and medical huts along each of its 4 trails.
Image credit: @miketrees.nrg
A hike up this mountain will take you almost a full day no matter which of the four trails you pick, so it's best to get started as early as possible. The most popular path amongst the lot is the Yoshida Trail, which will take up a total of 9.5 hours to conquer.
Image credit: @herdi.7
For the best views, visit this mountain between July and mid-September. The days during this period promises loads of sunshine and clear weather – perfect for observing the mountain and its surroundings in their best state. 
Duration of hike: 7.5-10.5 hours
Getting there: Take the Keio Express from Shinjuku Station (¥2600, ~S$33.62). It'll drop you directly at Kawaguchiko 5th Station, where the starting point for all four hiking trails are.
---
8. Mount Mitake – with waterfall and mossy rock gardens along the way (1.5h from Tokyo)
---
Image credit: @akio_efune
One of the most popular mountain hikes in Tokyo amongst locals and tourists alike is Mount Mitake. It sits just a little north of Tokyo in Chichibu-Tama-Kai National Park, which you can reach within just 2 hours. 
Image credit: @shiba72wan87
The main hiking trail starts from the top, where you'll see sights including a waterfall, serene rivers, and a moss-covered rock garden. Depending on the level of challenge you'd like, you can either choose to hike up to the main trail, or take a cable car straight to the top for ¥920 (~S$11.89). 
Image credit: @sora_traveller
Along the way, you'll also come across the respected Musashi Mitake shrine. It used to be a place for pilgrims to pay their respects, but these days, it mainly serves as a stop for hikers to catch their breath at. 
Image credit: @mr.toto6674
Duration of hike: 3-4 hours
Getting there: At Shinjuku Station, hop on the JR Chuo Line train heading to Ome. Change to the Ome Line, and get off at Mitake Station.
---
Mountains to hike near Tokyo, Japan
---
If a change of scenery is what you're yearning for, the mountains in the surrounding area of Tokyo provides a great opportunity for you to take a break from the city. Breathe in the crisp air and soak in the country sights – it'll be enough to rejuvenate you for another adventure within the country.
Check out our articles for other things to do in Tokyo: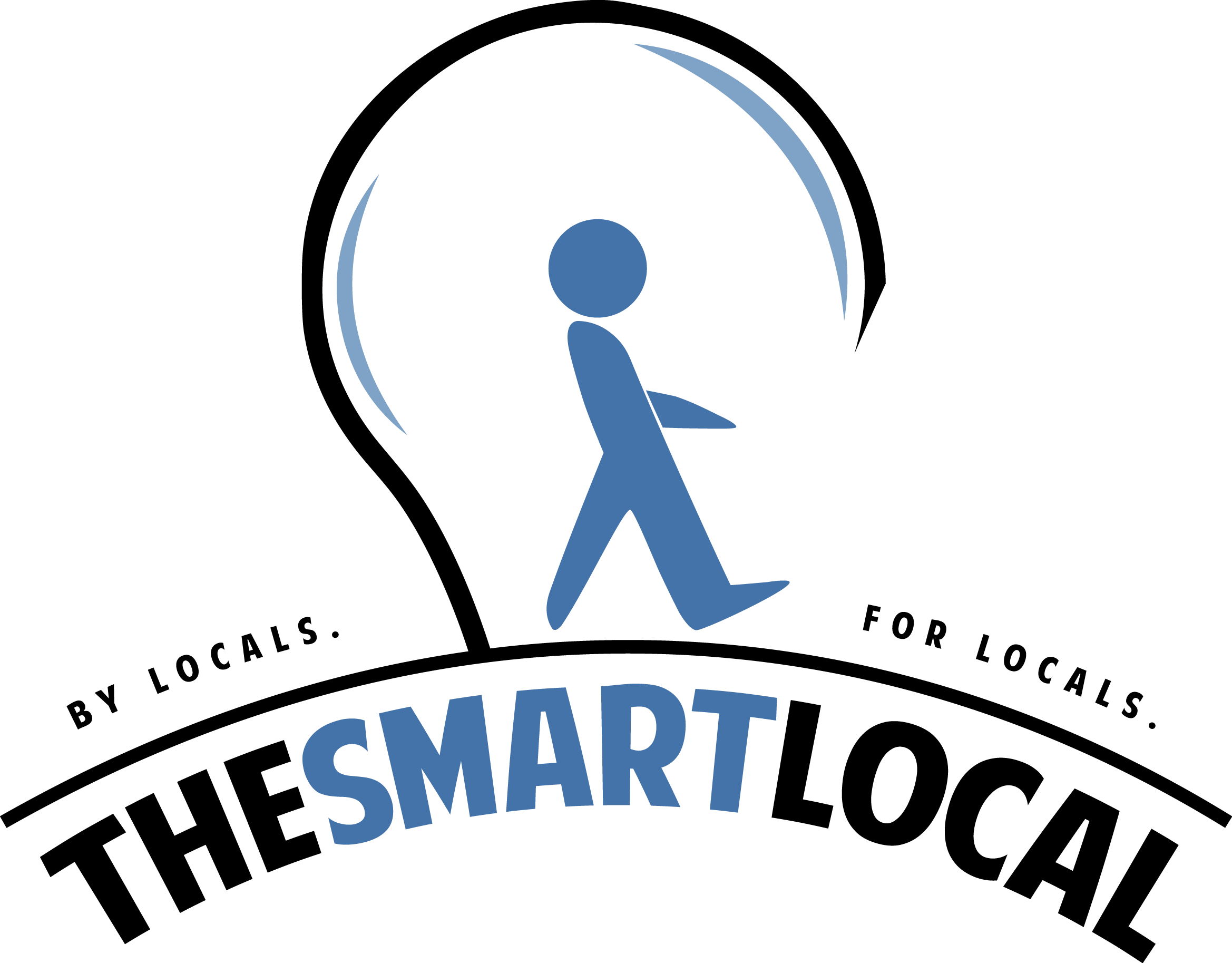 Drop us your email so you won't miss the latest news.