Halal food in Tokyo
Image adapted from: @timecity
Travelling to Tokyo unlocks a manga arc's worth of exhilarating activities, unique experiences, and most importantly, oishii food. But in a land where most dishes are topped with glistening slices of pork or laced with alcohol, Muslim tourists have trouble finding food suitable for them.
Well, you won't have to survive on a diet of just instant noodles and seafood the next time you're there cause we've sussed out 12 halal restaurants in Tokyo, serving up quintessential Japanese nosh from fuwa fuwa pancakes to piping-hot ramen.
– Narita Airport –
The flight to Tokyo takes a butt-cramping 8 hours from Singapore so it makes sense if you're famished by the time you land. Luckily, the 3 halal eateries at Narita Airport will reward you with your first appetiser of halal, authentic Japanese cuisine.
1. Kineya Mugimaru
Udon Noodles with Beef
Image credit: Dyan Razali
Tucked inside the Sky Food Court at Level 5 is Kineyama Mugimaru which serves up homemade udon noodles from just $4.70! Meat lovers will enjoy the Udon Noodles with Beef ($7.60) which is piled with tender beef slices and doused in hearty beef broth – perfect for warming up with after a long flight.
Image credit: @puppysing
And if you're still feeling peckish, the joint also sells an array of delish sides like chicken katsu, mushroom tempura, and onigiri with salmon – all for just $1.50 each.
Address: 5F, Narita Airport Terminal 1, 1 Furugome, Narita-shi, Chiba 282-0004
Opening hours: 7:30AM – 9PM daily
Website
2. La Toque
Grilled Chicken Curry with Egg
Image credit: @aeshelle
If curry dishes in Singapore are too spicy for your liking, then perhaps the sweet roux of Japanese curry will strike your fancy. At La Toque, take your pick from their selection of dishes bathed in sweet, thick curry like the Egg Curry ($10.70), Big Chicken Cutlet Curry ($13.30), and Curry and Rice with Beef Steak ($22.80).
Address: 4F, Narita Airport Terminal 2, 1 Furugome, Narita-shi, Chiba 282-0004
Opening hours: 7:30AM – 8:30PM daily
Website
3. Tentei
Image credit: Beaut Patcha Phongsattasin
It's rare to find halal tendon and soba in Singapore, so indulge to your heart's content at Tentei. They've got a surfeit of tempura-based dishes like the Deluxe Tendon ($14.40), a rice bowl chock-full of battered shrimp, seafood and vegetables, and Soba with Anago Tempura ($17), which has springy soba noodles paired with deep-fried conger eel.
And while you'd be hard-pressed to find an English translation on most Japanese menus, the ones here come with 3 translations – English, Chinese, Korean – so even non-English speaking tourists can place their orders easily.
Address: 4F, Narita Airport Terminal 2, 1 Furugome, Narita-shi, Chiba 282-0004
Opening hours: 7:30AM – 9PM daily
Website
– Shinjuku –
4. Shinjuku Gyoen Ramen Ouka
Image credit: @ramen.ouka_shinjuku
Unlike most Japanese ramen which is served in a tonkotsu broth, the ramen ($30.20) at Shinjuku Gyoen Ramen Ouka uses a spicy sea bream broth, resulting in a light-yet-flavourful taste. The set also comes with grilled chicken, half-boiled egg, chicken dumpling, rice, a drink, and dessert – so you'll definitely get your money's worth.
Image credit: @feeljapanwithk
There's also a vegan option for the same price. You'll get ramen with vegetable toppings, creamy tofu, rice balls, a drink, and dessert.
Address: 1-11-7 Shinjuku, Tokyo 160-0022
Opening hours: Mon – Thurs: 2PM – 10PM | Fri: 5PM – 12AM | Sat – Sun: 12:30PM – 10PM
Website
– Shibuya –
5. Gyumon
Image credit: @farra.abdull
With zero halal yakiniku restaurants in Singapore, Gyumon lets Singaporean Muslims finally taste the morsels of delight that is grilled Japanese beef. Their set menu starts from $36.30 and includes a serving of meat, chicken, salad, rice, and a drink.
Image credit: @yhazman
For something that's lighter on your wallet but still heavy on taste, head here during lunch for their beef bowl set ($12.10) which comes with a salad and soup.
Address: 3-14-5 Shibuya, Tokyo 150-0002
Opening hours: Mon – Sat: 12PM – 12AM | Sun: 12PM – 4AM
Website
6. Hanasakaji-san
Image credit: @irinxnn
Even the feted wagyu beef isn't created equal. With its buttery flesh and nutty aroma, Miyazaki beef stands amongst the upper echelons of wagyu in Japan. To get in on this, head to Hanasakaji-san, the only halal shabu-shabu restaurant in Tokyo serving up Miyazaki beef.
Image credit: @n_hafsa
The set starts from $49/person but if you're up for the full, authentic washoku (traditional Japanese cuisine) experience, spring for the Halal Washoku Superior meal ($226/person). This 7-course meal will fill you up with a bevy of Japanese dishes like:
Dried tuna soup
Pacific bluefin tuna sashimi
Beef steak
Sushi platter
Tempura
Shabu-shabu
Rice
Address: B1F, Sakura Building, 3-22 Sakuragaoka, Shibuya, Tokyo 150-0031
Opening hours: Mon – Sat: 11:30AM – 3PM & 5PM – 12AM | Sun: 11:30AM – 4PM & 5PM – 11PM
Website
7. Honolu Ebisu
Image credit: @idasyahida
At Honolu Ebisu, choose from a spread of chicken-based ramen – be it spicy, soy, or fried chicken – all under $15! Highly recommended are their Fried Chicken Ramen ($12), which is served in a dense broth and capped with generous chunks of fried chicken, and Nikko-ken Gyoza ($7/set of 5), crispy pan-fried dumplings stuffed with chicken and tofu.
You also won't have to worry about missing your prayers as you slurp Honolu Ebisu's delicious ramen cause the restaurant has its own prayer space!
Address: 1 Chome-23-1 Ebisuminami, Shibuya, Tokyo 150-0022, Japan
Opening hours: 11:30AM – 2:30PM & 5PM – 10PM daily
Website
8. Ko-So Cafe Biorise
Detox Brown Pancake
Image adapted from: @haruka_yg
The organic food movement has finally crawled onto the streets of Shibuya and you can find it in full bloom at Ko-So Cafe Biorise, a comfy cafe dishing out vegan food that's free from artificial ingredients.
Image credit: @ko.so.cafe
Group and individual seats are both available here so come alone or with your homies and indulge in popular treats like the Detox Brown Pancake ($10.90), a gluten-free dessert that will fill you up in a few bites, and their Beauty Fibre Smoothies ($7.20) which come in a range of flavours like apple, avocado and celery.
Address: 1F, Lions Plaza Ebisu, 3-25-3 Ebisu, Shibuya, Tokyo 150-0011
Opening hours: Mon – Fri: 9AM – 9:30PM | Sat – Sun: 11:30AM – 8PM
Website
– Taito –
9. Asakusa Sushi Ken
No trip to Japan is complete without sushi and at Asakusa Sushi Ken, you'll also have a front row seat of the chefs preparing your food. Sushi plates start from $4.90 and there are over 30 variations to choose from like fried egg sushi, sea urchin sushi and grilled scallop sushi.
Image credit: @nazrinismaill
If the extensive menu seems overwhelming, you can sample the entire ocean on a plate with the Jyu Nigiri Sushi Set ($29.20) – a platter of 10 sushi with that comes with chawanmushi and miso soup.
Image credit: @psaadeen
And if you'd like to dine in a more traditional Japanese atmosphere, head to the restaurant's second floor which is laid with tatami mats.
Address: 2-11-4 Asakusa, Taito, Tokyo 111-0032
Opening hours: Mon – Sat: 11:30AM – 11:30PM | Sun: 11:30AM – 10PM
Website
10. Sekai Cafe
Sekai means "world" in Japanese which is an apt name for Sekai Cafe. Anyone can eat here, regardless of dietary restriction, as their menu encompasses halal, vegetarian, and allergen-free food.
Image credit: @littlestbruxa
A number of dishes here like the Asakusa Burger set ($16) could have 3 variations as you pick the option that suits your lifestyle such as:
Kaminarimon – a 100% beef patty burger that's slathered with BBQ sauce
Fuzin – a bean and tofu patty burger for vegetarians
Raizin – a breaded fish fillet burger
What sets the cafe apart is the plethora of convenient services they provide such as having English-speaking staff at all times, free Wi-Fi, free use of power points, and accepting various card payments including SUICA cards.
Image credit: @loelulu
Address: 1-18-8 Asakusa, Taito, Tokyo 111-0032
Opening hours: Sun – Thurs: 10:30AM – 8PM | Fri – Sat: 10:30AM – 10PM
Website
– Minato –
11. Akasaka Saryo Ouka
Image credit: Akasaka Saryo Ouka
You can finally get a taste of those amai (sweet) desserts touted in Japanese media at Akasaka Saryo Ouka where toothsome treats like their Matcha Pancake ($16.60) and Anmitsu ($8.60), a jelly dessert with fruits, mochi, red bean paste and matcha ice cream, are currency.
And speaking of currency, travellers who've spent all their yen will be glad to know that the cafe has a money-changing service that accepts Singaporean, Malaysian and Indonesian currencies. So be sure to bring whatever ringgit and SGD you have if you're coming here.
Address: Level B1, Sankaido Building, 1-9-13 Akasaka, Minato, Tokyo
Opening hours: Mon – Sat: 12:30AM – 9PM | Closed on Sun
Website
– Akihabara –
12. Curry House CoCo Ichibanya
Image credit: @ayiezat
Most people know Akihabara as an otaku paradise but beyond the maid cafes and dakimakuras, it's also home to the only halal CoCo Ichibanya outlet in Japan.
The outlet has a green store front, unlike non-halal stores which are yellow, and serves halal versions of the franchise's curry dishes such as the Chicken Tender Cutlet Curry ($11.70), Thin-Sliced Beef Curry ($11) and Cheese Curry ($8.80), and just like its non-halal counterpart, you can adjust your rice and spiciness levels here.
Image credit: @eviamalia_homemade_epoystore
I would be remiss not to mention that even local CoCo Ichibanya stores aren't halal so be sure to put it on your itinerary if you're hoping to finally get a taste of their world-famous curry.
Address: 1F, Uchio Matsunaga Building, 16 Matsunagacho, Chiyoda, Tokyo 101-0023
Opening hours: 11AM – 10:30PM daily
Website
Halal eateries in Tokyo, Japan
Most Muslims who've been to Japan can agree on this: finding halal food there is a Mount Fuji-sized challenge, given its small Muslim population. But as more people of different backgrounds visit the Land of the Rising Sun for vacays, Japanese restaurant owners are brandishing their renowned hospitality by catering to their dietary requirements.
The next time you're in Japan, take a break from the likes of Lawson and Family Mart, and go all out at these halal restaurants!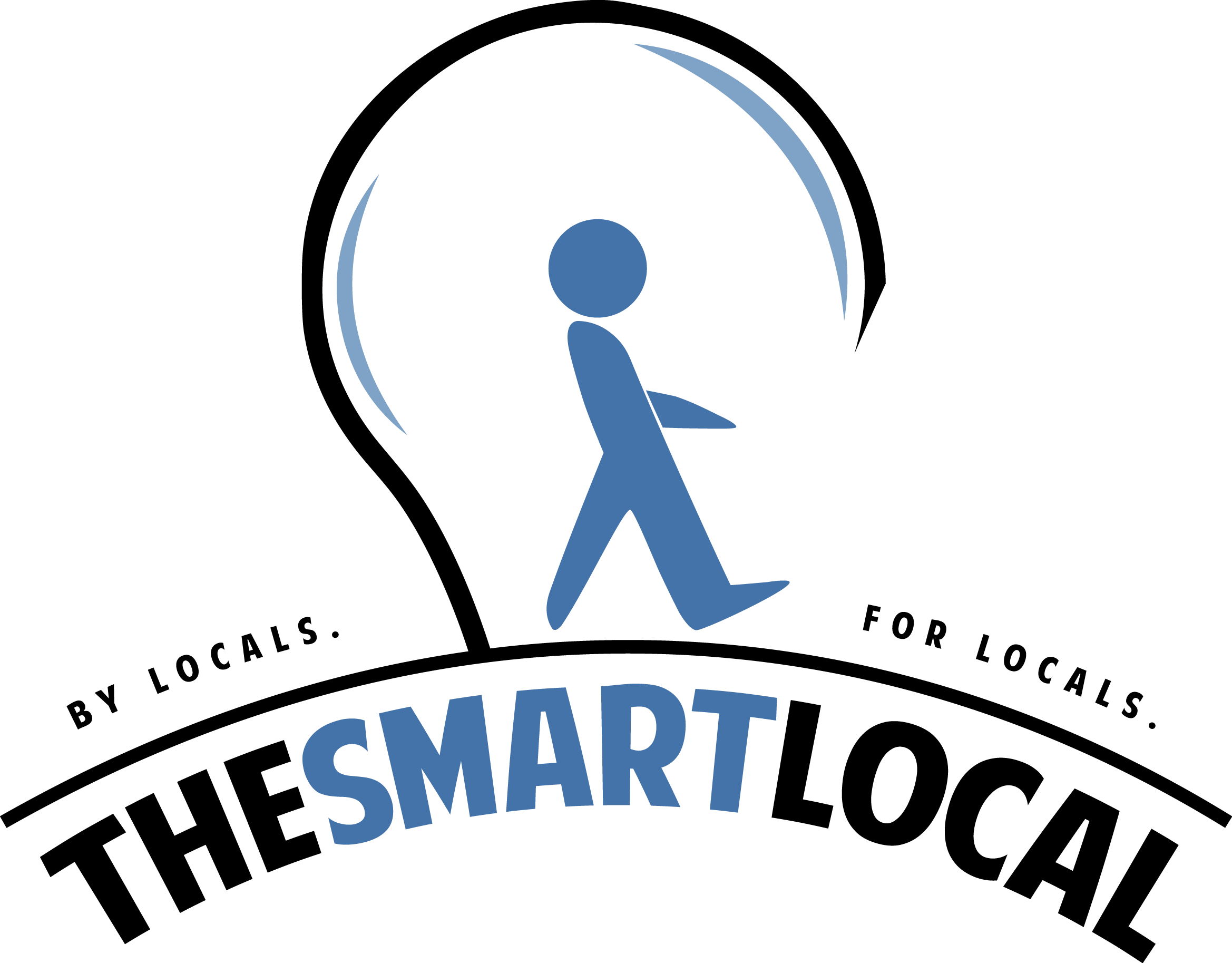 Drop us your email so you won't miss the latest news.