Tokyo DisneySea's 35th anniversary
Image credit: Tokyo DisneySea
Let's face it – whether you're 12, 21, or 50, there's just something so magical about Disney. From now till 25th March 2019, Tokyo DisneySea is hosting their Happiest Celebration! party to celebrate 35 years of delighting children and adolescents alike.
Party with Ariel, Sebastian and Flounder in Mermaid Lagoon, or set off on a journey to the centre of the earth with Captain Nemo taking the lead – we have all the deets for you to guarantee you'll have a jolly good time. Here's a guide to the new attractions, merch, and food in the theme park:
1. Tune in to the new shows on Mediterranean Harbour and Dockside Stage
Image credit: Tokyo DisneySea
No amount of Mickey Mouse clubhouse and Fantasia can get you as hyped up as seeing Mickey and friends IRL. Tokyo DisneySea is hosting a new segment called Happiest Celebration on the Sea, where iconic characters like Mickey and Minnie will be setting sail on board a colourful boat across the Mediterranean Harbour to greet newcomers to their magical land.
Image credit: Tokyo Disney Resort
Watch out for newer characters like ShellieMay and Duffy in this 12-minute show taking place.
See here for showtimes.
Image credit: Tokyo Disney Resort
On top of that, the Dockside Stage at American Waterfront will be presenting a new 25-minute long show called Hello, New York!, starring Mickey, Chip & Dale, and their adventures in the dazzling city of New York. Music composed in-lieu of the 35th anniversary will also be played throughout the show.
See here for showtimes.
2. Celebrate Christmas and New Years at Tokyo DisneySea
Bop to the tunes of Jingle Bell, and sing along with your favourite Tokyo DisneySea characters in celebration of the end-of-year festivities. Tokyo DisneySea will be running a slew of programmes for both Christmas and New Years Day, where guests will be able to enjoy special extended hours in the park as well as Christmas-themed shows and performances.
Catch two spectacular Christmas shows in the performance lineup, including It's Christmas Time, a live performance featuring singers and dancers merrymaking to both classic and modern Disney tunes – so great ready your vocal chops.
Image credit: @tokyodisneyresort_official
If you're fond of bright lights, fountains, and a sparkling Christmas trees, tune in to Colours of Christmas, a Christmas-themed light and fountain show which will be presented at the Mediterranean Harbour.
To usher in the new year, Tokyo DisneySea will be holding a special light display and New Years Eve countdown programme before the clock strikes 12 on 1st January 2019.
Join in the countdown with a Special Passport Ticket, that's available only for New Years. The ticket entitles you to entry into the park from 8pm on 31st December 2018 to 10pm on 1st January 2019 – that's a whopping 26 hours you get to stay inside!
Note: Special Passport tickets are required for admission to the Parks during the above Year End/New Year special operating hours.
3. Be a wide-eyed spectator of the "under the sea" musical
Image credit: Tokyo Disney Resort
Whether it's the songs, beautiful animation, or Ariel's obsession with forks, we've all been mesmerised by the enchanting world of The Little Mermaid when we were young. Fulfill your inner child's dream of seeing princess Ariel and her band of sea characters IRL in Under The Sea, a musical version of the beloved movie, at Mermaid Lagoon Theatre.
4. Collect adorable 35th anniversary merchandise
DisneySea visitors can also get first dibs for 35th anniversary merchandise featuring Duffy and friends as a marching band with each playing their own instrument.
Image credit: @tokyodisneyresort_official
Image credit: Tokyo Disney Resort
From plushies, to keychains, to other trinkets and momentos, Duffy's merchandise has an extensive selection.
Image credit: Tokyo Disney Resort
Families who want to show off their team spirit can get family t-shirts with Mickey Mouse prints and birthday-themed designs.
Image credit: Tokyo Disney Resort
Collect these limited edition 35th anniversary Mickey Mouse key chains from the souvenir shops in Tokyo DisneySea, including Galleria Disney and Emporio, two of the largest merchandise stores in the park.
5. Be entranced by the dazzling fireworks display in Brand New Dream
Image credit: @tokyodisneyresort_official
Usher in the new year with a bang – every day from now till 25th March 2019, you'll be able to watch the 5-minute Brand New Dream, a fireworks show which will light up the sky in a vibrant display of colour. Be hit with all the dreamy Disney feels as the theme song for the 35th anniversary plays in the background.
See here for showtimes.
6. Feast on special items on the 35th birthday and New Years menu
If you're feeling hungry and thirsty from chasing your enthusiastic kid around the park or queuing for the rides, drop by the snacks bar to purchase some goodies to re-energize yourself.
"Float" Shrimp Bun (500yen)
Image credit: Tokyo Disney Resort
Munch on Disney-themed snacks with adorable character motifs on them, like the "Float" Shrimp Bun with Donald Duck poking out of the donut ring float on the packaging.
Toy Story Set includes a sausage pie, egg & curry focaccia, mini toy story monster puffs
Image credit: Tokyo Disney Resort
Image credit: @tokyodisneyresort_official
For the sweet tooths, cool off with adorable Disney-themed ice cream (from 450yen), in either a cone or cup. The ice cream is decorated with a chocolate crunch bar for a little decadence and Minnie's signature ribbon tie for more extra chocolatey goodness.
Celebrate Tokyo DisneySea's 35th anniversary
If you've made plans to visit Tokyo anytime from now till 25th March 2019, make a pit stop at Tokyo DisneySea to enjoy all of the exciting new events, rides, and attractions that will be happening courtesy of Tokyo DisneySea's 35th birthday celebrations. You can get a one-day pass at 7,400yen (~S$89.50).
On 11th November 2018, we attended a "Tokyo DisneySea Insider Guide" event at Japan Rail Cafe to watch guest speakers Cheesie and Tokyo Disney Report cast member Mr. Suenaga share their expert advice on how guests can enjoy an immersive experience at the park.
They revealed information about the most popular attractions and rides to look out for, as well as some useful tips and tricks for guests who may want to extend their stay at the resort.
We learned, for instance, that guests can reserve a Vacation Package to enjoy an all-inclusive hotel stay at one of the Tokyo Disney Resort Hotels. The package also entitles each guest to complimentary entry tickets to Tokyo DisneyLand and Tokyo DisneySea, a fast pass so you can skip the queues, free limited edition 35th Anniversary merchandise, and more.
Japan Rail Cafe is a great place to plan your trip to Japan, with tons of travel resources available
View this website for extensive information about the tickets and vacation packages, or head down to the Japan Rail Cafe in Tanjong Pagar Centre to purchase physical tickets to the park and find out more.
---
This post was brought to you by Tokyo DisneySea.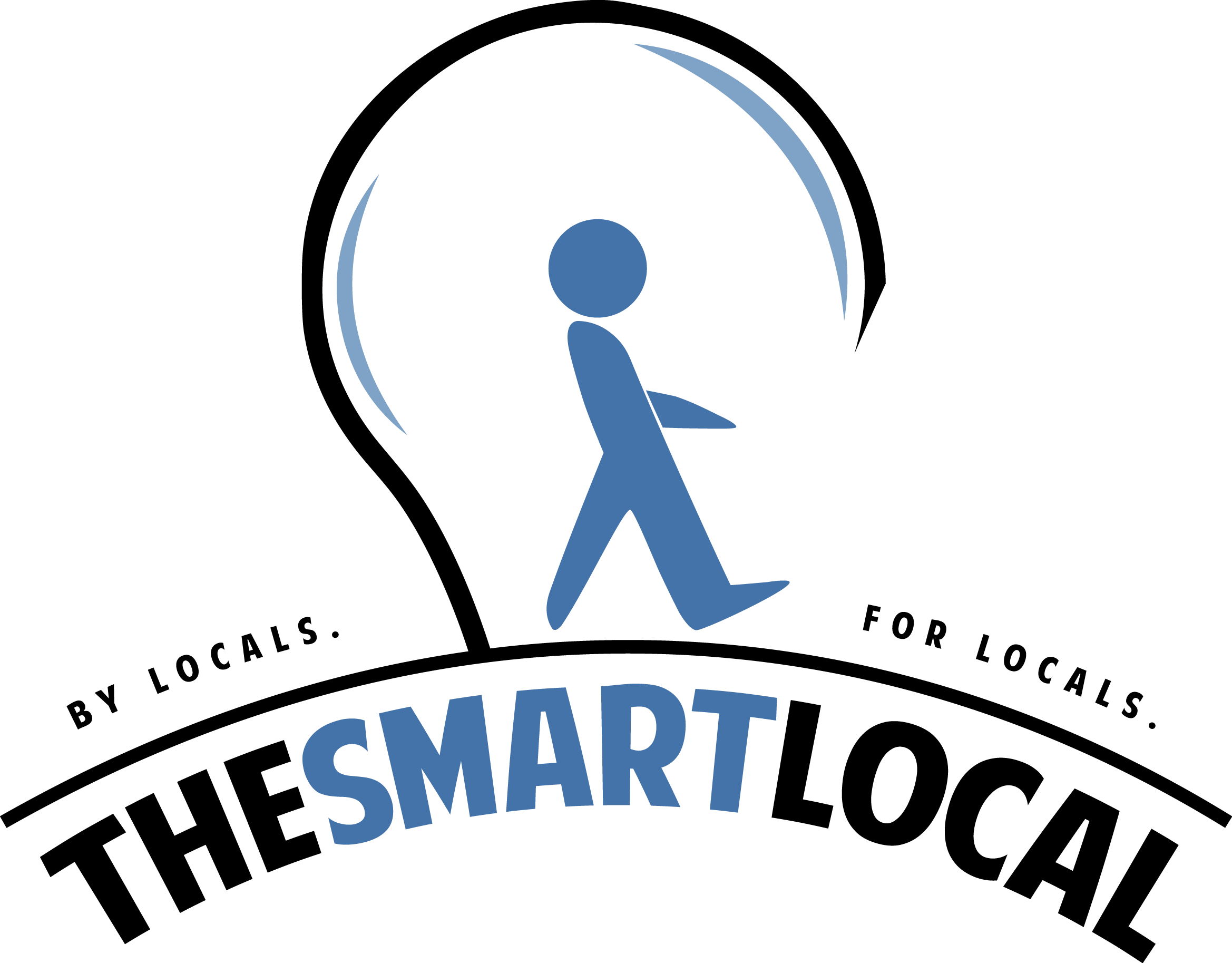 Drop us your email so you won't miss the latest news.