Hidden Singapore islands 
---
All of us would've heard of offshore Singapore islands like Sentosa and Pulau Ubin, but did you know that apart from them, our "little" red dot is actually made up of a staggering 64 islands in total? 
While some islands are more well-known, others have faded into obscurity long ago. If you're an army boy who thinks he's seen it all from Pulau Tekong alone, here are eight other Singapore islands and their hidden tales that you've probably never heard of.
For popular island destinations, check out:
---
1. Pulau Pawai (Procession of the Raja Island)
---

The waters around Pulau Pawai contain some of Singapore's rarest coral reefs
Image credit: Daniel Deeb
Pulau Pawai used to be an island full of Malay fishermen way back in 1898. The name "Pawai" means "the entourage of the Raja". "Raja" is a commonly-used term used in Southeast Asia to describe a king, thus, it was speculated to be the place where the Raja and his family stayed. 
While this itself is newsworthy, it was not until 1950 that this little island gained notoriety due to this article published by The Straits Times: 

Image credit: The Straits Times
The chairman of the Rural Board, a public health agency that existed from the 1940s to 50s, claimed the island was haunted by ghosts who would attempt to kill off anyone who tried to settle there. This was heavily disputed by the islanders themselves, who had inhabited the island since 1898 until they relocated to Singapore due to the conversion of the island to a military site.  
Ghost or no ghost, the rumour sparked renewed interest in an otherwise quiet island. Nowadays, the island is used for the military's live firing exercises, meaning that the island itself and the waters around it are off-limits to the public. 
---
2. Pulau Seking (Greatest Island)
---

The island also goes by "Sekang" or "Siking"
Image credit: Quek Tiong Swee Collection, courtesy of National Archives of Singapore
Before it became a landfill, Pulau Seking was the home of the Orang Selat, also known as "people of the Straits". These indigenous people were nomadic seafarers who were skilled at navigating the straits and lived on the island long before the British arrived. 
The name of the island, "Seking", means "greatest" and is derived from folklore. The legend goes that Yang Meleking, a villager from the island, fought off invading pirates, took care of the wounded, and founded a community on the island. Till this day you can find a grave at the bottom of the hill on the island where she is said to be buried.
---
3. Pedra Branca (White Rock Island)
---

Image credit: Alex Yam
You may have missed this in the news, but Pedra Branca was part of a dispute with Malaysia that dates back to 1979. Named after the white rocks found on the island, the case of Pedra Branca was even brought to the United Nations' International Court of Justice (ICJ).
It all started when Malaysia published a map claiming that Pedra Branca was part of the country. Singapore then refuted the claim and argued that the island belonged to nobody. The ICJ ultimately ruled that the island belonged to Singapore due to the inaction of Malaysia when Singapore was making active use of the island, such as building a lighthouse on it. 
Today, Pedra Branca contains a desalination plant along with a broadcast tower used for military communications. 
---
4. Pulau Satumu (One Tree Island)
---
Image credit: All About City – Singapore
Pulau Satumu, also known as "One Tree Island", was the original Coney Island before the Coney Island most of us know today – a.k.a. Pulau Serangoon – was a thing. Pulau Satumu is most famous for housing one of the five lighthouses in Singapore; the Raffles Lighthouse. 
The lighthouse was built in 1855, making it one of the oldest lighthouses in Singapore. Unfortunately, this is not an island like Sentosa where you can just pop by for a quick tan. It's out of bounds to the public, except for the staff maintaining the lighthouse and special visitors.
You can still visit this island during occasional tours organised by the Maritime and Port Authority of Singapore (MPA). If those are unavailable, you can check out this virtual tour instead.
---
5. Pulau Jong (Junk Island)
---

Image credit: Wikimedia Commons
Largely untouched and completely uninhabited by any humans throughout its history, Pulau Jong is surrounded mainly by rocks and reefs, with no landing jetty for boats due to the possible danger of damage. The legend behind the island's formation is also straight out of a Pirates of the Caribbean movie.
It goes that a Chinese junk boat was attacked by pirates one night where the island now stood. The captain, who was asleep at the time of the attack, was awoken when the pirates began to board the junk. When he saw his precious junk being raided, he let out such a terrifying cry that the sea spirits turned the entire junk into the island of Pulau Jong.
Today, Pulau Jong remains one of the few islands that has not been reclaimed or industrialised. It's inaccessible to the public, save for scientific researchers studying the rich marine biodiversity there.
---
6. Pulau Sekudu (Frog Island)
---

Image credit: Wonder Creation
Located beside Chek Jawa, the tiny islet of Pulau Sekudu teems with marine life such as colourful sponges, coral reefs, and sea fans. Due to the protected status of its wildlife, the islet has been off-limits since 2007 and requires special permission from NParks to visit, and mostly for environmental research at that.

You can find various colourful sea slugs around the island too
Image credit: Wonder Creation
Pulau Sekudu shares the same mythology with Pulau Ubin. Word is that three animals from Singapore – a frog, a pig, and an elephant – made a bet to see who could swim to Johor first. All three animals failed, and they were turned into stone wherever they stopped.
The pig and the elephant merged to form Pulau Ubin, while the frog turned into Pulau Sekudu, which it's also known as "Frog Island". Unfortunately, Pulau Ubin wasn't named "Elephant Pig Island", which admittedly wouldn't be as catchy as the former. 
---
7. Pulau Bukom (Tailless Island)
---

Image credit: budak
Pulau Bukom was first used as a base for the storage and distribution of kerosine from 1891 to 1942. During the Japanese Occupation, however, the British forces destroyed 42 of the oil tanks to prevent the enemies from using them. This island subsequently served as a POW camp for the Japanese. 
By 1959, the oil company, Shell, had reached an agreement to turn Pulau Bukom into Singapore's first oil refinery. 
There was even a swimming pool for Shell employees to unwind after a long day at work
Image credit: Island Nation
At one point there were roughly 5,000 people living on the island – mostly Shell employees and their families. Amenities on the island included two markets, a chapel, a mosque, an open-air cinema, and two schools. I'm guessing there wasn't much work-life balance in town, since everyone works at the same place. 
As the oil refinery continued to expand, most of the islanders had to relocate back to Singapore, where they commuted to work daily via a 15 minutes ferry ride. Today, Shell is still going strong with more projects planned for the island in the future.
---
8. Pulau Senang (Comfort Island)
---

Image credit: Nature Society (Singapore)
Fans of the serial drama Prison Break may be surprised to find that Singapore had its own real-life version of the show on Pulau Senang. Famous for being the site of an experimental penal settlement in 1960, criminals would be sent to this island from Singapore and were allowed to roam freely.
By 1963, there were roughly 320 detainees under the rule of Prison Superintendent Daniel Dutton. Dutton was said to rule with an iron fist, who drew the ire of many prisoners. On the faithful day of 12th July 1963, 70 to 90 detainees rioted and burned down buildings, before brutally murdering Dutton and three other prison officers.

Image credit: Ministry of Information and the Arts Collection, courtesy of National Archives of Singapore
The riot ended when reinforcements from the mainland arrived. The aftermath resulted in 18 prisoners being found guilty of murder and sentenced to death, ending the penal settlement experiment.
In 1984, the island was converted into a military training zone for the Singapore Armed Forces (SAF). And because the island has a gruesome history tied to it, there were few instances of hauntings and ghostly sightings.
---
Bonus: Pulau Kusu (Tortoise Island)
---
You may have a vague memory of Kusu Island or at least have heard about it somewhere. But it's not exactly a top destination for a short getaway when it has to compete with the likes of St John's and Lazarus Island. 
While most of the islands thus far were either industrialised or uninhabited, Pulau Kusu can be visited and even contains places of worship from two vastly different practices.
You can find both a Malay shrine and a Chinese temple on the island. The Chinese temple, called "Da Bo Gong", was built in 1923 by a wealthy businessman as a tribute to the Taoist deities Da Bo Gong and Guan Yin. The Malay shrine, on the other hand, was dedicated to a pious man called Dato Syed Abdul Rahman as well as his mother and sister.
Visitors to the island would often visit these places of worship to pray for good health and fortune for the years to come. You can still visit Pulau Kusu today. Simply check the ferry schedule and book your tickets via travel platforms like Klook.
---
Hidden tales behind our islands
---
The fact that Singapore consists of 63 different offshore islands, each with its own unique history and tales, finally puts to bed the idea that Singapore started as a boring, fishing village.
While we may not be able to go island hopping at most of them, perhaps the legends of these lesser-known islands can help satiate our curiosity for now.
For activities on the island of Singapore itself, check out:
---
Cover image adapted from (clockwise from L-R): budak, The Smart Local, budak, @fin.barr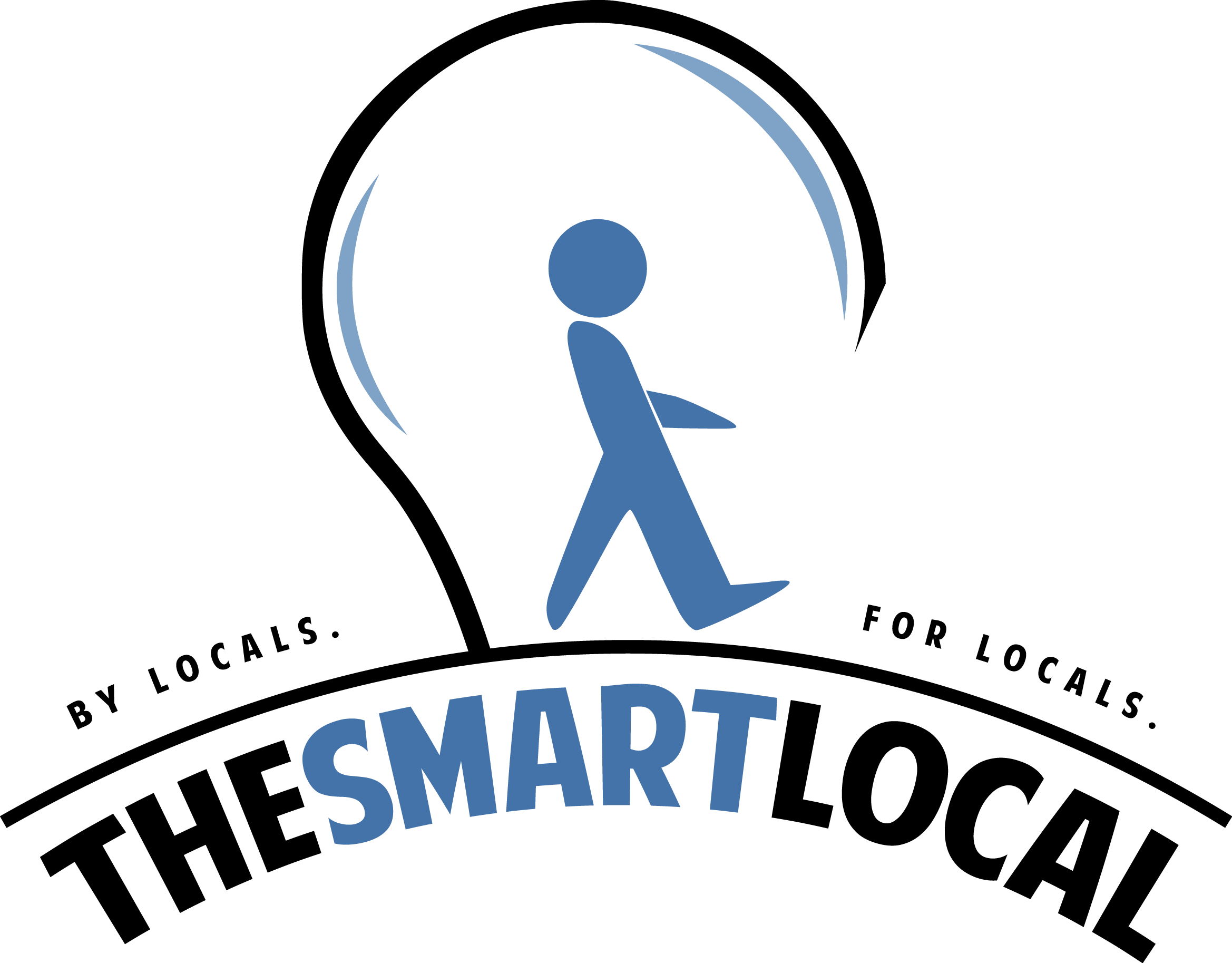 Drop us your email so you won't miss the latest news.