Sentosa attractions hacks to maximise your SRVs
---
With the redemption period of our SingapoRediscover Vouchers (SRVs) being extended until the end of 2021, many of us have probably set our sights on a couple of Sentosa attractions to spend them on – and for good reason. No matter if you're a thrill-seeker or if you are looking for a relaxing getaway, Sentosa is a one-stop destination for the whole fam.
To make the most of your $100 SRVs to max out on fun, we've compiled a list of seven hacks at Sentosa attractions so you don't miss out on anything while you're there.
---
1. Check out secret viewing spots at S.E.A. Aquarium
---
Only five percent of the ocean has ever been explored, but for a glimpse into the vast diversity of marine life, a trip to the S.E.A. Aquarium will let you learn more about the 100,000 creatures that call it home. But while it's known for massive viewing galleries and immersive tunnels, the aquarium has a range of nooks and crannies for you to explore and unleash your inner child. 
As you gawk away at some of the largest aquarium tanks in the world, be sure to leave time to explore the new S.E.A. Aquarium extension. Housing new Rainforest, Intertidal and Coral Reef Habitats, the new area showcases all kinds of creatures from the Poison Arrow Frog to the Epaulette Shark.
Another spot that people tend to miss is the Ocean Dome, which offers a 180-degree view of all kinds of marine life – you can even look up to see them swimming overhead. To get to this "hidden" section, simply follow the fish from the Open Ocean to the Ocean Dome on the right corner.
---
2. Hop on the little-known boat ride in Madame Tussauds
---
Known for showcases of uncanny wax figures of celebrities around the world, Madame Tussauds Singapore now has another impressive attraction under their belt – the Spirit of Singapore.
The very first boat ride to ever be built in a Madame Tussauds, this special attraction brings you on a journey through Singapore, with sights like a miniature Gardens by the Bay for you to marvel at. An immersive experience for all your senses, you'll hear the roar of Singapore Airlines planes taking off overhead and even smell the scents of our favourite local flora.

You'll pass by Gardens by the Bay, Marina Bay Sands and the F1 race.
---
3. Go during high tide to do the high jump HydroDash
---
It's easy for us to laugh at those on Wipeout while in the comfort of our own homes, but if you really want to see how difficult the slippery obstacles are for yourself, check out HydroDash, Singapore's first waterpark.
Separated into four zones with increasing difficulty, this waterpark is perfect for kids and thrill-seekers alike. To help you maximise your full hour, we've gathered some tips from people who have gone through this experience before.
Firstly, try to opt for slots in the late afternoon around 3.30PM when the sun isn't as scorching. Choosing a high-tide day will also let you do the high jump – leaping off the 3-metre-tall Springboard into the water below. 
Secondly, everything is slippery – so the best way to get from point A to point B is to run with reckless abandon. You're going to slip anyway, so covering as much ground as possible will ensure you'll be sliding and splashing in the general direction of your destination.
Thirdly, try starting at Zone 4 – the furthest – and working your way through the zone numbers backwards so you don't miss any of the fun obstacle courses or slides during your limited time there. For reference, Zone 2 has monkey bars and target wheels, Zone 3 has trampolines and jump-off platforms, while Zone 4 has all the obstacle courses, swings, and slides.
---
4. Use the free shuttle service to Quayside Isle for waterfront views
---
It wouldn't be a trip down to Sentosa without some stunning waterfront views. Besides heading down to the many beaches on the island, there is also a free shuttle service that brings you all the way to Quayside Isle which is a dining and retail destination in Sentosa Cove. 
To get there, simply take Sentosa Bus B from Beach Station and alight at W Singapore which is just a minute's walk away.
However, if making a short detour down simply isn't enough to satisfy your desire for waterfront views, you can also book a stay at W Singapore located there. A stay at this 5-star hotel can also be redeemed using your SRVs so you can enjoy a luxurious stay without burning a hole through your wallet.

Image credit: Josiah Neo
Pro tip: As with most hotels, be sure to call ahead of time to book your pool slots.
---
5. Celebrate special doggy occasions aboard the Royal Albatross
---

Image credits: @dogcruise.sg
Anyone with a furbaby knows that they deserve only the very best, and thanks to the Royal Albatross Dog Cruise, we can now celebrate our dog's birthday or adoption anniversary in style. 
During the cruise, there'll be plenty of games and activities for them to take part in to keep your furballs in high spirits. The cruise also comes with a sumptuous, atas meal for your dog, and you can even add on special birthday treats for all your celebration needs. 

There are trained staff aboard at all times to help with any doggy issues during the two and a half-hour cruise
Image credits: @dogcruise.sg
Bonus: Though the cruise will depart rain or shine, checking the weather forecast ahead of time can help you get the very best experience and views. 
---
6. Take the Expedition Trail for a thrill-filled ride on the Luge
---
Most of us familiar with this high-speed downhill ride might know that the Skyline Luge offers the Dragon Trail and Jungle Trail, but they've actually expanded in 2019 with two new routes: the Expedition Trail and Kupu Kupu Trail.
If you're looking for a thrilling ride through the jungle, the Expedition Trail is a must-try with all its twists and turns. Otherwise, their Kupu Kupu trail is also worth checking out if you want something a little more tame and relaxing as it brings you on a journey through the forest.
You'll be taking the ski lift back up the hill for your rides, so another hack is to book your slots during the evening or night. Not only is it much cooler than during the day, you'll also get to have a bird's eye view of the sunset and even catch a glimpse of light shows happening around the area. As a bonus, you can also reenact your own F1 night race as you zip down the slopes of Imbiah Hill.
---
7. Take a dip in the pool during your bungy jump
---
For hardcore adrenaline junkies looking to level up from the rollercoasters, the AJ Hackett bungy jump lets you experience free-fall with a drop of over 50 metres. At that height, you'll also get to soak in the beachfront views of Siloso Beach – that is, if you're not completely freaking out from the nerves.

Image credit: The Smart Local
For extra thrill, opt to dip into the 3.5-metre pool at the base of the tower to send your mind scrambling as you zoom at terminal velocity toward the wall of water. The instructor will adjust your cable length accordingly and you'll be good to go – just remember to keep as streamlined as possible to avoid hitting the water too hard.
---
Redeem your SRVs at Sentosa
---
With a swath of attractions, activities and experiences, Sentosa is the go-to island destination for Singaporeans looking for a bit of fun. Whether you're looking to maximise your enjoyment on a budget or seeking to stretch your SingapoRediscovers Vouchers, these eight Sentosa hacks will provide some bonus thrill and excitement for quality time with loved ones. 
To redeem your SRVs, simply head to the Sentosa SRV redemption counter at Sentosa Express Vivocity Station, or claim them online when you book through the following sites:
The SRV counter is open from 9AM-6PM daily, and lets you redeem tickets on the spot with your Singpass app – perfect for even the most spontaneous of plans. 
Better yet, there's also a scratch card promotion when you redeem your SRVs with attractions at Sentosa. All you have to do is flash your booking receipt at the Sentosa Ticketing Counters at VivoCity Level 3, Resorts World Station, or Beach Station to get the scratch card.
With the scratch card, you can win a range of prizes totalling $400K, including a staycation at Sentosa and iShopChangi vouchers for online shopping sprees. This promotion is only applicable to SRVs redeemed on attractions, tours and hotel stays within Sentosa only*, with a minimum spend of $100 in a single transaction. 
*SRV spent on bundles that include attractions outside of Sentosa will not qualify for the scratch card.
Apart from saving money with these vouchers, you'll also win additional perks from the scratch-and-win promotion when you redeem your vouchers with Sentosa. By making the most of these seven Sentosa hacks, you'll be able to squeeze extra fun from your island adventure.
---
This post was brought to you by Sentosa.
Photography by Doreen Fan and Pichan Cruz.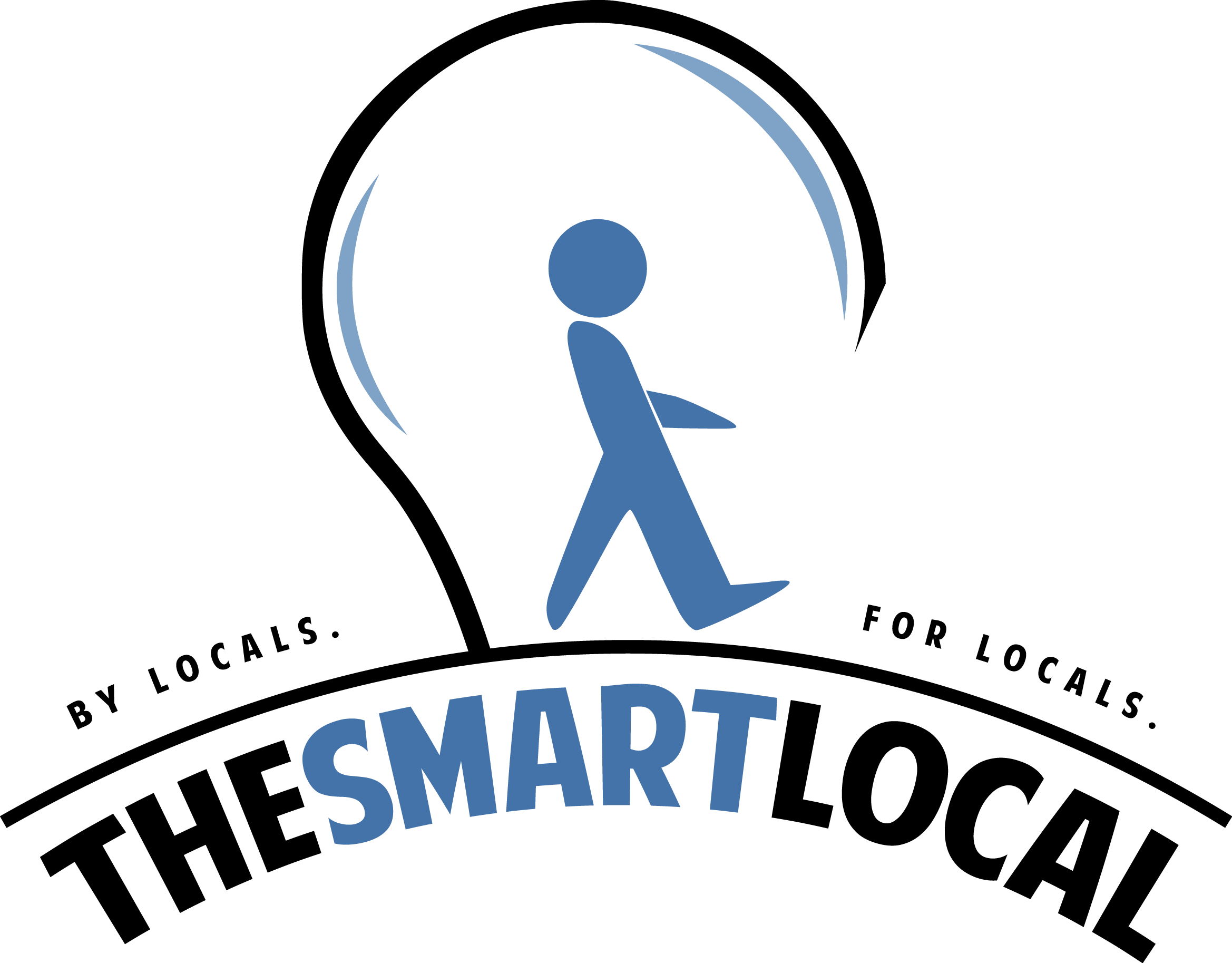 Drop us your email so you won't miss the latest news.