Free date ideas in Singapore
---
'Tis the season of love – and everywhere you turn, you see roses and chocolates flying off the shelves. After all, it's only natural to want to pamper the special ones in our lives. Although gift-giving is a thoughtful gesture, don't get too wrapped up in spending too much for Valentine's Day – you can still spend the special occasion with your partner without breaking the bank. 
Don't believe us? Check out these free date ideas in Singapore so you can show them you care without dipping into your savings. 
---
1. Go on a car picnic while admiring beach views at Palawan Beach
---
Impress them by turning your car into a cute date spot.
Image credit: @picniques207
Rather than picnicking in the gardens, try something fresh, unique, and romantic. Turn your car trunk into a mini fort by bringing your favourite pillows, blankets, and some fairy lights for the ambience. A picnic isn't complete without snacks – so pack a few sandwiches, potato chips, and beverages. Voilà, you've got the perfect car picnic set up.


Image credit: @sogobrn
Pro tip: Park your car at Palawan Beach carpark with the car boot facing the sea for sick views while enjoying your picnic. After your meal, stroll along the rope bridge to the "Southernmost Point of Continental Asia" and climb up the watchtower that looks out to surrounding views of Palawan Beach on one side and the South China Sea on the other.
Address: 110 Tanjong Beach Walk, Singapore 098943
Opening hours: 24 hours, Daily
---
2. Plan an iPad movie date at Singapore Botanical Gardens
---
If you're a fan of the outdoors, skip the movies and try this free but still romantic alternative. All you need is a fully-charged iPad with an entire season of Bridgerton or The White Lotus downloaded, a picnic mat, blankets, and pillows. 
There are various spots around Singapore Botanic Gardens for your sibei cute set up – we'd recommend the Pavilion Garden, Symphony Lake, or Gallop Extension. Bring an ice pack and portable fans to stay cool so you don't melt in Singapore's heat. 
Address: 1 Cluny Road, Singapore 259569
Opening hours: 5am-12am, Daily
---
3. Bring along art materials to sketch the futuristic Marina One
---
The moment you step into Marina One, you'll feel like you've been transported to a sci-fi setting. 
If you prefer a more DIY art jamming session, bring your own 'studio' to Marina One and get painting with your bae. Pack paintbrushes, paint, and canvas – and there you have it, a portable studio ready to go. 
No need to bring chairs as there are benches.
Image credit: Choo Yut Shing
To make it more fun, set some rules. Try out the viral switch paint challenge on TikTok, where 2 people take turns painting on a canvas. You won't know what the end result will be – but it's a great opportunity to find out if you and your SO have got some mental telepathy going on.
Address: 23 Marina Way, Singapore 018979
Opening hours: 10am-9pm, Daily 
---
4. Spot constellations with your SO at Seletar Rocket Tower
---
Climb up the stairs to get an unparalleled view of the stars.
Image credit: NParks 
Almost every romantic comedy features a couple gazing at the night sky in a park. Channel your main character energy and take your boo on a stargazing date at Seletar Rocket Tower. All you need is a pair of binoculars in hand and the right viewing conditions – just remember to check the weather before you head there. 
Bonus: If your partner's an astronomy geek, Woodlands Galaxy CC features an observatory roof with NASA-grade telescopes at just $1/per pax. Alternatively, you can also check out our favourite stargazing spots in Singapore. 
Address: Mandai Road Track 7
Opening hours: 24 hours, Daily  
---
5. Enjoy a stroll at a lesser-known coastal trail
---
Bukit Timah Nature Reserve and Mount Faber may be some of the most popular hiking spots on the island, but they can get a wee bit too crowded. We're letting you in on a lesser-known secret: the Coastal Trail for a peaceful and intimate stroll with your sweetie. You'll be surrounded by a canopy of trees that'll make you feel like you're in a Taylor Swift music video. 
You don't have to worry about looking unglam on your date either, the trees will shield you from the sun. After navigating through the winding trail, you'll be treated to an open seaside path that looks out to views of the futuristic Keppel Bay.
Don't miss the photo op with the unique totem poles that are relics from an old ferry terminal.
Getting here is easy, alight at Siloso Beach station and the Coastal Trail is a 15-minute walk away.

Address: 5 Siloso Beach Walk, Singapore 099002
Opening hours: 24 hours, Daily
---
6. Catch free fireworks & whimsical light display at Siloso Beach
---
Don't forget to post some couple pics on the 'Gram to commemorate the occasion.
Image credit: Sentosa
Talking about walks on the beach, Siloso Beach has a pretty cool experience called Magical Shores. As soon as the sky turns dark, the beach becomes an interactive light and sound playground. It'll look like you're leaving ripples behind with every step with different sea creatures as you walk along the shores. 
Image credit: Sentosa
This magical experience is free to the public – we think it's a superb free alternative to Future World at ArtScience Museum for an artsy date this V'Day.
Address: Siloso Beach
Opening hours: 7.30pm-10.30pm, Daily 
---
7. Snap photos of your boo at Science Centre's aesthetic exhibits
---
I'm sure most of us visited Science Centre Singapore when we were kids. Now that we're older, relive the nostalgia with your special person by planning a date there. During off-peak times, which are weekdays during the school terms, entry is free for Singaporeans and PRs. 
Don't miss a whimsical lab installation in Professor Crackitt's Light Fantastic Mirror Maze, where you'll make your way through a kaleidoscope of mirrors and find your way out of the maze.
There's also a 5m-tall inflatable globe installation featuring imagery from NASA – perfect to surprise your date if they're an astronomy geek.  
Address: 15 Science Centre Road, Singapore 609081
Opening hours: 10am-5pm, Daily (Closed on Mondays)
---
8. Soak your toes with boo at a natural hot spring
---
There's no need to cross the border over to Malaysia to reap all the benefits of a hot spring. Enjoy the shiokness of the warm water at Sembawang Hot Spring Park, especially since the weather has been pretty chilly lately. Here, you can soak your bare feet in a relaxing foot spa at a toasty 40°C.
If you're hungry, bring some eggs and a bucket. There are cooking stations where you can boil some eggs and share this unique experience with your boo. 
Address: Along Gambas Avenue, Singapore 756952
Opening hours: 7am-7pm, Daily
---
9. Sway to orchestral love songs at the Esplanade
---
Prepare yourself to be wowed by the Musicians' Initiative Wind Quintet.
Image credit: Esplanade 
Let's face it, concerts can be a little costly and some of us are trying to survive the GST hike this year. Here's a secret: Esplanade has free concerts where you can listen to a live orchestra that serenades the both of you with ballads of popular love songs this Valentine's Day. 
On 14th February, head to the Esplanade Concourse for the shows at 6.45pm or 7.45pm. Each one runs for about 30 minutes. 
Address: 1 Esplanade Drive, Singapore 038981
Show times: 6.45pm & 7.45pm
---
10. Chase the sunset at Changi Beach
---
There's something romantic about watching the sky turn from blue to pastel pink and orange.
Image credit: @lsljojo
One of the best places to catch the sunset in Singapore is at Changi Beach – after all, there has to be a reason why Changi Boardwalk had a section called the Sunset Walk. Do note however, that the boardwalk is currently closed – but that doesn't mean you can't enjoy the views. Just head over to the stretch of sandy beach instead. 
There are Instagrammable spots like flower patches and a lookout pavilion giving an overseas feel. 
If you feel like prolonging your date, check out Changi Bay Point PCN. Take your bae cycling or rollerblading to enjoy the Jeju-like views. During your ride, you can also enjoy the seaside view from the wide cycling bridge.
Address: Along Nicoll Drive and Changi Coast Road
Opening hours: 24 hours, Daily  
---
11. Go on a free photoshoot with bae to create memories
---
Canterbury Road.
Image credit: Zula 
There's no need to spend big bucks to hire a photographer to have a photoshoot with your sweetie. All you have to do is whip out your smartphone, tripod stand, and get to snapping photos with your bae. Don your best outfit, add eye-catching jewellery, and start posing with your partner.
If you want photos that look like they're taken overseas, pop by Canterbury Road after 6pm. Soft light fills the entire place during the golden hour. 
Pro tip: maintain a low aperture for a romantic, fairytale feel.
Punggol Lake.
Image credit: Zula
Alternatively, head to Punggol Lake for quaint water-themed photographs. Position yourself in the centre of the walkway, so you get to have both the water and greenery.
Canterbury Road
Address: Canterbury Road
Opening hours: 24 hours, Daily
Punggol Lake
Address: Upper Seletar North Link 2
Opening hours: 24 hours, Daily
---
12. Enjoy cherry blossom season at the Japanese Cemetery
---

Image credit: @edvventurer
You don't have to take a plane to Japan to enjoy cherry blossoms. The Japanese Cemetery in Singapore offers a dreamlike alternative to famous cherry blossom spots like Mount Yoshino. Beautiful floral arches and Japanese architectural details add to the charm of this little spot. With its well-kept and zen-like atmosphere, this park will transport you to Japan.
Address: 825B Chuan Hoe Avenue, Singapore 549854
Opening hours: 7am-7pm, Daily
---
Bonus: Spend a day indoors with a customised playlist & massage
---
Image adapted from: Spotify 
Sharing playlists has become a love language of its own. Creating the perfect playlist can take time. Thankfully, Spotify has made it easier for you to make this romcom-type gesture by generating a couple playlists at duolovesongs. All you have to do is answer the opening questions and quizzes – you'll have a playlist of 50 songs in less than 2 minutes.

Dim the lights and turn off all electronics to create a distraction-free spa experience.
Image credit: thepixiepie
And if your partner's love language is touch, pair it with a massage. Light some candles, set up a makeshift massage sanctuary, and grab your partner's favourite essential oil.

Pro tip: If you're a newbie when it comes to massage, you can pick up some massage techniques on YouTube so you won't come across as a blur sotong.
---
Make Valentine's Day memorable with these free date ideas
---
See, there's no hard and fast rule that says you have to spend loads of money just to impress your sweetheart. Get quality time with your significant other without breaking the bank this Valentine's with these free date ideas. Your bae is sure to appreciate these romantic gestures. It's the thought that counts after all.
For more activities to do this V-Day:
---
Cover image adapted from: NParks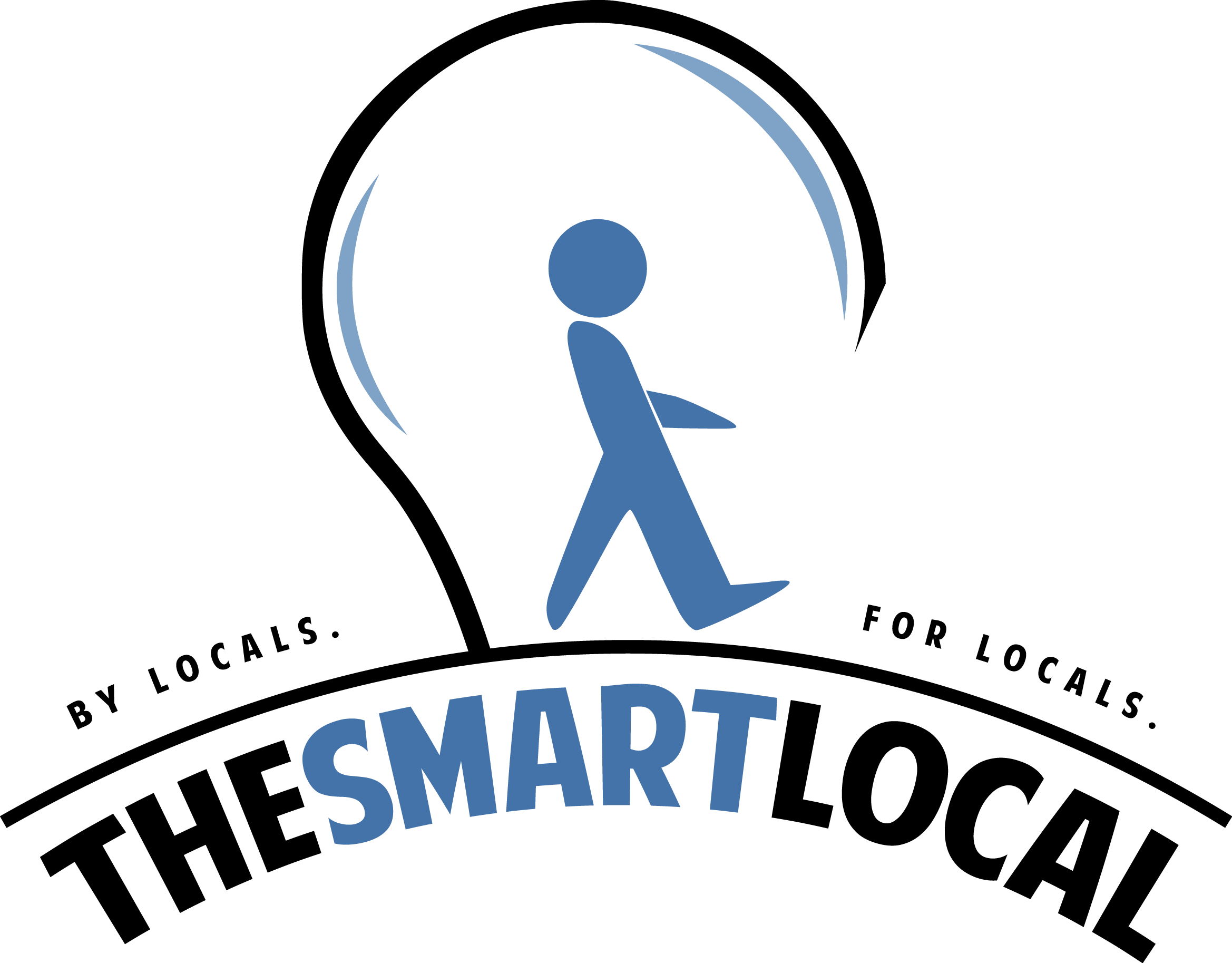 Drop us your email so you won't miss the latest news.