Fashionable CNY face masks
---
Face masks don't have it easy – after all, they've got a difficult task replicating the beauty of the guised half of our faces. With masks now an integral part of our daily outfits and Chinese New Year almost in full swing, getting a fashionable CNY mask to complement our new clothes only seems fitting.
So before you embark on your CNY shopping spree, consider picking up these eight fashionable CNY masks to flaunt alongside your fresh garments this February.
Usher in the Year of the Tiger with our other CNY-related articles:
---
1. The Mask Story Singapore – Silk fabric masks with Cheongsam designs
---

Image credit: @maskstory.sg
Slide into the DMs of The Mask Story Singapore if you're looking for some fancy Cheongsam-inspired masks ($13). As part of their CNY collection, this local Instagram business sells an assortment of CNY-exclusives using silk fabric. You'll be able to match your festive outfit from a range of colourful masks that come with floral designs.

Image credit: @lots.o.hugs
While matching couple outfits can be an eyeful to look at, CNY is one of the many few occasions where it's acceptable. Die-hard romantics looking to twin with their bae can consider getting a matching mask set ($13 each). 
Price: From $10
Purchase masks from The Mask Story Singapore.
---
2. Beautybox – Timely Weip Shield Tiger-themed masks at ~$0.17/piece
---

Image credit: ezbuy
For those who swear by disposable masks, Beautybox has some snazzy CNY designs celebrating the Year of the Tiger. From prominent dark blue bases to subtle white-gold colour combos, all five variations have befitting prints of smiling tigers splashed on the masks' surface to match your outfits with.
These k94 masks come in packs of 50 priced at $8.99/box. If you hate crunching numbers, that equates to roughly $0.17/piece, making it incredible value for money.
Price: $6.89
Purchase masks from Beautybox.
---
3. Timeless – Made from classy cheongsam fabric
---

Image credit: Timeless
Made out of cheongsam fabric, Timeless' Chinese Oriental Face Mask ($15) is an ideal complement for your traditional wear. They've got eight auspicious styles for you to choose from, notably the eclectic floral display in the Turquoise Sceptres colourway and the elegant Red Dragon & Phoenix variant.
Thanks to its inner layer of lycra, comfort isn't an issue as the mask's stretchy fibres wrap snugly around your face without causing irritation. It could also be a godsend for bespectacled folk as the conforming fit might reduce the number of times you need to wipe your foggy lenses.
Price: $13.50
Purchase masks from Timeless.
---
4. Le Petit Society – Local-themed reusable masks from $6
---

Image adapted from: Le Petit Society, Le Petit Society
If you're looking to twin with your little one, you guys can get a matching pair of masks at Le Petit Society. Infusing local zest into their designs, the brand's iconic Dragon Playground Print ($5) and Bubble Tea Print ($5) are two quirky options to show your Singaporean spirit.
Of course, CNY-inspired masks are available too – the pictured Blue Motif Print ($10) and Lion Dance Print ($10) even have matching tops so you can rep the full look.

Image credit: Le Petit Society
Kids sure love personalising their belongings, and masks are no exception. They can have their name or initials embroidered with prices starting from $6 – just make sure the word doesn't exceed the character limit of eight and you're golden. 
Fun fact: Only kids aged six years and above are legally required to wear masks in Singapore, so don't worry if you can't find masks small enough for your toddlers.
Price: From $6
Purchase masks from Le Petit Society.
---
5. Enchante Singapore – Cute Tokidoki-themed masks
---

Image credit: @enchante_singapore
Tokidoki fans are in for a treat – you can now proudly don your kawaii cartoon pals with Enchante Singapore's vibrantly-designed masks. Different variations of the Tokidoki mask for adults and kids are available, such as the seapunk ($19.90) and sweet donutella ($19.90) prints.
Pair your cutesy masks with Tokidoki mask chains – including the popular pastel camo ($9.90) and California Dreamin' ($9.90)
Price: From $2.50
Purchase masks from Enchate Singapore.
---
6. AL.MA.LU – Sustainably-produced Italian masks
---
AL.MA.LU's creative director Martina Calabresi sporting one of her CNY-themed masks
Image credit: @almaluboutique
The brainchild of an Italian fashion designer, AL.MA.LU is where you'll be able to snag statement masks with bold prints. Hailing from Genoa, Martina Calabresi handmakes her masks locally, so you won't have to foot exorbitant shipping fees and endure long waiting times.
Alongside the myriad of vibrant face masks for men, women and children is Martina's limited edition CNY line. For a little more extravagance, her CNY Flowers & Butterflies ($50) design comes with a nifty crochet chain and a pocket for air filters to keep unwanted bacteria away.

Martina's past design experience includes being a fashion stylist in collaboration with brands like Ralph Lauren and Valentino
Image credit: @almaluboutique
To settle your CNY outfit all at one shot, look no further than their cheongsam line that comes with a complimentary matching mask. When it comes to her masks, Martina also uses upcycled fabrics wherever possible to keep the production process fully sustainable.
Price: From $19
Purchase masks from AL.MA.LU here.
---
7. Closet Children – Doll-inspired masks with satin ribbons
---

Image credit: @closetchildren
With mask designs borne from a doll-inspired designer, Closet Children offers up a range of ornate masks that are perfect for your CNY OOTDs. Feast your eyes on the scarlet Vampire's Blood Mask (from $35) – a shiny polyester guise that has a radiant glow on camera. 
For a more luxuriant vibe, furnish your mask with large satin ribbons (+$3) that flow all the way down past your shoulders –  it's the ideal embellishment to add more pizzazz to your look.
Image adapted from: Closet Children, Closet Children
For more muted yet stylish picks, check out their Butterfly Dreams Mask ($28) or their gingham Red Riding Hood Mask ($33) that both come with lacy ear loops. 
Price: From $25
Purchase masks from Closet Children here.
---
8. Cath Kidston – Floral double-layered face masks
---

The Pembroke Rose face covering
Image credit: Cath Kidston
For snazzy floral designs that won't go out style even after CNY, take a gander at Cath Kidston's slew of versatile masks. Some of their highlights of their range include the mustard-based Pembroke Rose ($19) and the subtle Dusk Floral ($19) motif.
Sustainable shoppers will also be glad to know that upcycled cotton is used to produce the masks, so they're making an eco-friendly purchase with this mask.
Pro tip: Cath Kidston uses the naming convention of 'face covering' for their masks, so make sure to use that keyphrase to view their full range of masks while browsing their online store.
Price: From $16
Purchase masks from Cath Kidston here.
---
Face masks to wear during Chinese New Year 2022
---
Keeping safe doesn't have to come at the expense of our fashion, as there's plenty of fashionable CNY masks out there to complement our new clothes this 2022. From fanciful oriental designs to adorable animated ones, zhng-ing up your CNY outfits will be a breeze. 
Check out our other articles on masks here:
---
Cover image adapted from: Shopee, @lots.o.hugs
Originally published on 5th February 2021. Last updated by Isabella Cuevas on 28th January 2022.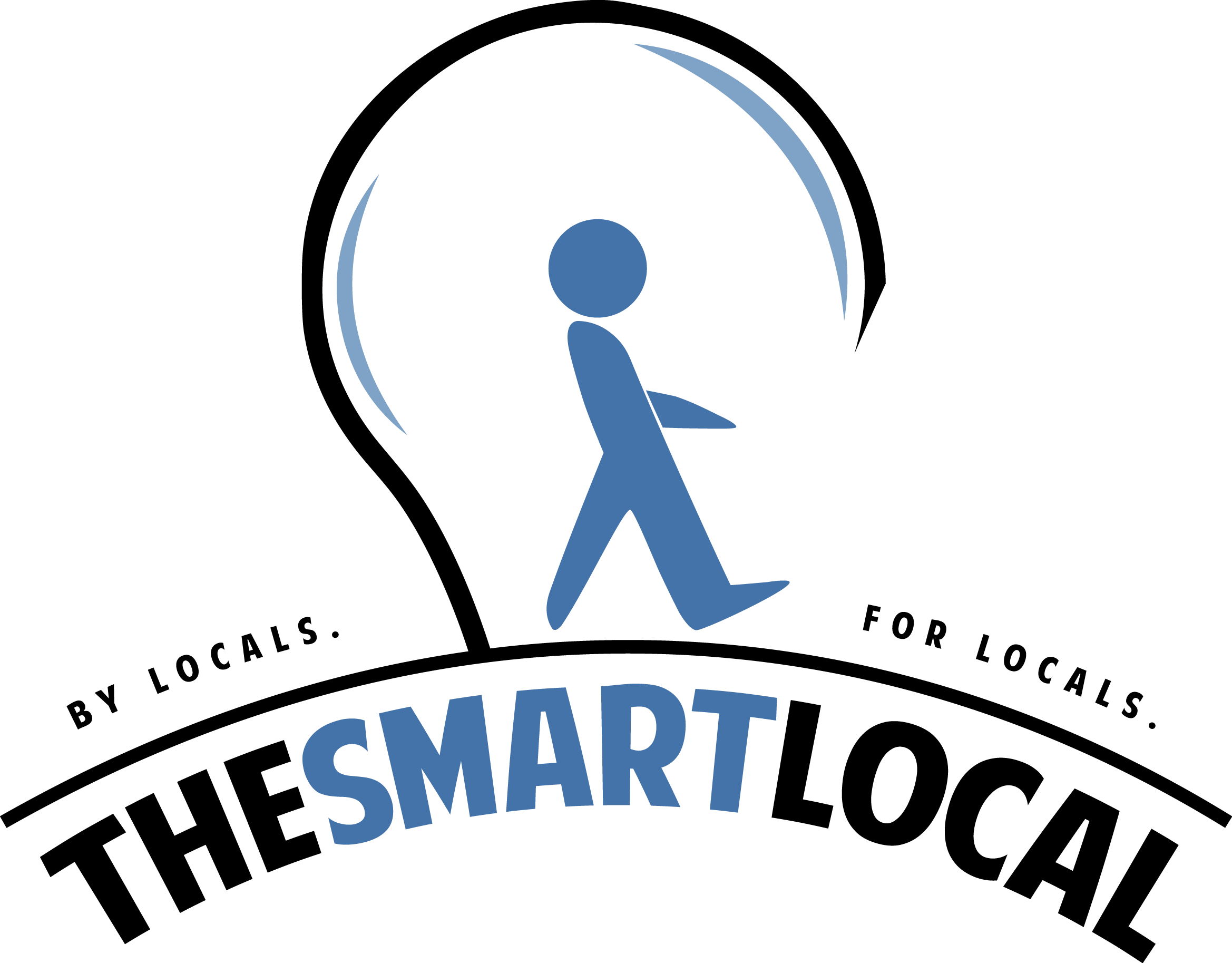 Drop us your email so you won't miss the latest news.