CNY clothes online
---
It'll soon be that time of the year again, with steamboat dinners, lou hei, and reunions with all our relatives and friends. For the ladies who want to keep it lowkey without the usual cheongsam or qipao, but still dress to impress, there are new CNY clothes out there that offer a sleek spin while still giving you festive new year vibes. 
We've even found options for those who want to match with their whole fam or SOs. From mahjong couple tees to "Bao Huat" leisurewear sets, here are 9 local online stores to usher in the rabbit year in style.
---
1. Dear Lyla – Cute bohemian prints
---

Hana Kimono Colourblock Romper ($43.90).
Image credit: Dear Lyla
Certain fashion trends come and go, but dainty prints will always remain a CNY classic. Be it in a styled romper or mini dress, Dear Lyla's timeless and festive designs will surely have you feeling and looking sophisticated – perfect if you're meeting the future in-laws. 

Yuko Kimono Wrap Top ($35.90).
Image credit: Dear Lyla
What's better, Dear Lyla's clothes are versatile enough to be worn post-CNY, so you don't have to worry about wearing fancy "CNY clothes" during the off-season!
---
2. The Tinsel Rack – CNY-themed graphic tees
---

Bao Huat Shorts ($34.90).
Image credit: The Tinsel Rack
No matter the occasion, there will always be a handful of folks who enjoy rocking minimalist fits and streetwear. Luckily, The Tinsel Rack has got that covered with their casual CNY tees. 

Huat's Good Tee ($27.90) and Good Luck Club Tee ($27.90).
Image adapted from: The Tinsel Rack, The Tinsel Rack
With their matching leisurewear sets and graphic tees with cute CNY-themed doodles, you can run away from the stress of dressing up while still staying on theme when you meet your family and friends this time around. 
---
3. The Closet Lover – Vintage midis & ruffles dresses
---

Hallie Midi Dress ($27.95).
Image Credit:  The Closet Lover
These days, wearing clothes that look straight outta grandma's closet is what seems to be in trend – after all, going vintage has been picking up these past few years. The Closet Lover borrows oldies-but-goldies classics such as long lace midis and pleated dresses to give you that "old soul" look this CNY.

Chantelle Ruffles Maxi Dress ($27.95) and Blair Midi Skirt ($23.45).
Image adapted from: The Closet Lover, The Closet Lover
---
4. Love & Bravery – Modern cheongsam styles
---

Yara Floral Textured Sheath Midi Cheongsam ($55).
Image credit: Love & Bravery
Trends may come and go, but there will be some who still have a soft spot for the usual traditional Chinese costumes. With Love & Bravery's CNY catalogue, you'll find classic cheongsam styles reworked into elegant modern fits, timelessly bringing together old and new.

Kendall Flutter Sleeve Cheongsam Top ($42) and Cabele Sparrow Jacquard Shorts ($39.90).
Image credit: Love & Bravery
From textured midi dresses to understated jacquard shorts, the collection is effortlessly chic while still retaining certain oriental elements in the designs.
---
5. Blum & Co – Modern Cheongsam for work
---
Blum & Co just released a modern Cheongsam collection for office wear. And your wardrobe called us to say you should get in on it.
The Blum collection uses a light & airy silk fabric to get you from day to night.
Image credit: Blum & Co
TBH, we're living for these effortlessly polished pieces. They come in classic Singapore motifs such as Merlion and MBS, as well as batik and orchid prints inspired by Peranakan culture. Plus, the vibrant color palette, lace sleeves, and side slit are all you need to go big and bold at the office beyond CNY.
---
6. Anticlockwise – Pineapple print embroidery
---

Puff Sleeve Top in Pineapple ($35.90) & Pocket Shorts in Pineapple ($34.90).
Image credit: Anticlockwise
Bringing a subtle, adorable flair to their pieces, Anticlockwise has adorable and detailed pineapple prints embroidered on their range of white dresses, tops and shorts. Other patterns such as the classic daisy collection are also available. Do note that the collection is selling out fast, though there is a waiting list for those that don't make a purchase in time.

Image credit: @anticlockwisesg
Though their outfits may lean towards the pricier end, all embroideries are sewn by hand, making it all the more worth it. A little floral print dumpling bag ($20.90) is also available to easily bring along some oranges to bai nian to elders.
---
7. Dressed In Gabe – Cute festive outfits for the whole family
---

Kids' clothes are priced at $48.
Image credit: @dressedingabe 
Nothing screams enthusiasm for a festive holiday like a family in a full CNY ensemble. The collection from Dressed In Gabe includes adult wear and matching clothes for kids of all ages. 
Toddlers 3 years and below can dress up in rompers, playsuits or baby-collared shirts while those slightly older have dresses and shirts for their sizes too. 

Image credit: Dressed In Gabe 
Families looking to celebrate in a more casual fashion can choose to don the Relaxed Fortune Bunny unisex tees ($39 for adults, $35 for kids) and call it a day.
---
8. Love, Bonito – Mummy & me matching sets
---

Image adapted from: Love, Bonito, Love, Bonito 
In Singapore's hot and humid weather, comfort is key. Marrying comfort and style, Love, Bonito's matching mummy and me sets will still ensure you and the little one look put together for CNY visiting.
There are rompers ($59 for adults, $45 for kids) and jumpsuits ($75 for adults, $39 for kids) in vibrant hues such as lilac and orange. In fact, these clothes can even be used long after CNY is over.

Image adapted from: Love, Bonito
Couples choosing to go matchy matchy this CNY, can opt for the unisex shirts ($59) in floral prints that come in pink and blue. We say they make for cute pics.
---
9. Modparade – Matching couple & pet sets
---

Oakleigh Shirt – Mahjong ($38.90) and Pawparade Bandana – Mahjong ($17.90).
Image adapted from: Modparade, Modparade
You might think that loud graphic prints are hard to match, but not at Modparade. 

Poppy Dress – Bunnies ($58.90)
Image credit: Modparade
The label's CNY collection this year offers a range of elegantly designed fits from peplum tops to midi dresses, all with CNY motifs such as bunnies, mahjong tiles, and koi fish – all to manifest every bit of luck possible. Plus, there are matching bandanas for your furry friends.
---
10. MFW Store – Matching tees for you & your SO
---

Fortune Cat Adult Tee ($32.90).
Image credit: MFW Store
We all dread that moment when our relatives come to us with the "Getting married yet or not?" questions. Without thinking too far into the future, of course, MFW Store offers you CNY-themed couple tees to help you with your answers. 

Mahjong Adult Tee ($32.90).
Image credit: MFW Store
Whether it's about how love is "east south north west" or how your one true love might be buying TOTO, perhaps these couple tees can help thwart those burning kaypoh questions.
---
Bonus: Refash – Thrifted floral pieces below $20
---

The Stage Walk White Floral Ruffled Empire Midi Dress ($15.90).
Image credit: Refash
If you're looking to save the cash for other endeavours this year, look no further than Refash where you can get a stylish outfit for CNY on a budget. As Singapore's largest online thrift store, you'll find secondhand pieces from local brands at Refash that are still in tip-top shape.

The Closet Lover Fern Floral Print Ruffled Midi Dress ($17.90).
Image credit: Refash
Think brands such as The Closet Lover, The Stage Walk, and Hervelevetvase. Not only do you get to enjoy prices much lower than the original, but you'll also be extending the shelf life of these clothes and championing sustainable fashion.
---
Shop for new CNY-themed clothes this year
---
Whether you're one to make a grand fashion statement or are just hoping for a simple style put together, dressing up with brand new loot is still a treat. So whether you decide to go with chic fortune cat prints or elegant modern cheongsams, spice up your wardrobes and ring in the Year of the Tiger in style.
Get ready for Chinese New Year with our other guides:
---
Cover image adapted from: The Tinsel Rack, Love & Bravery, Modparade
Originally published on 18th January 2022. Last updated by Aditi Kashyap on 11th January 2023.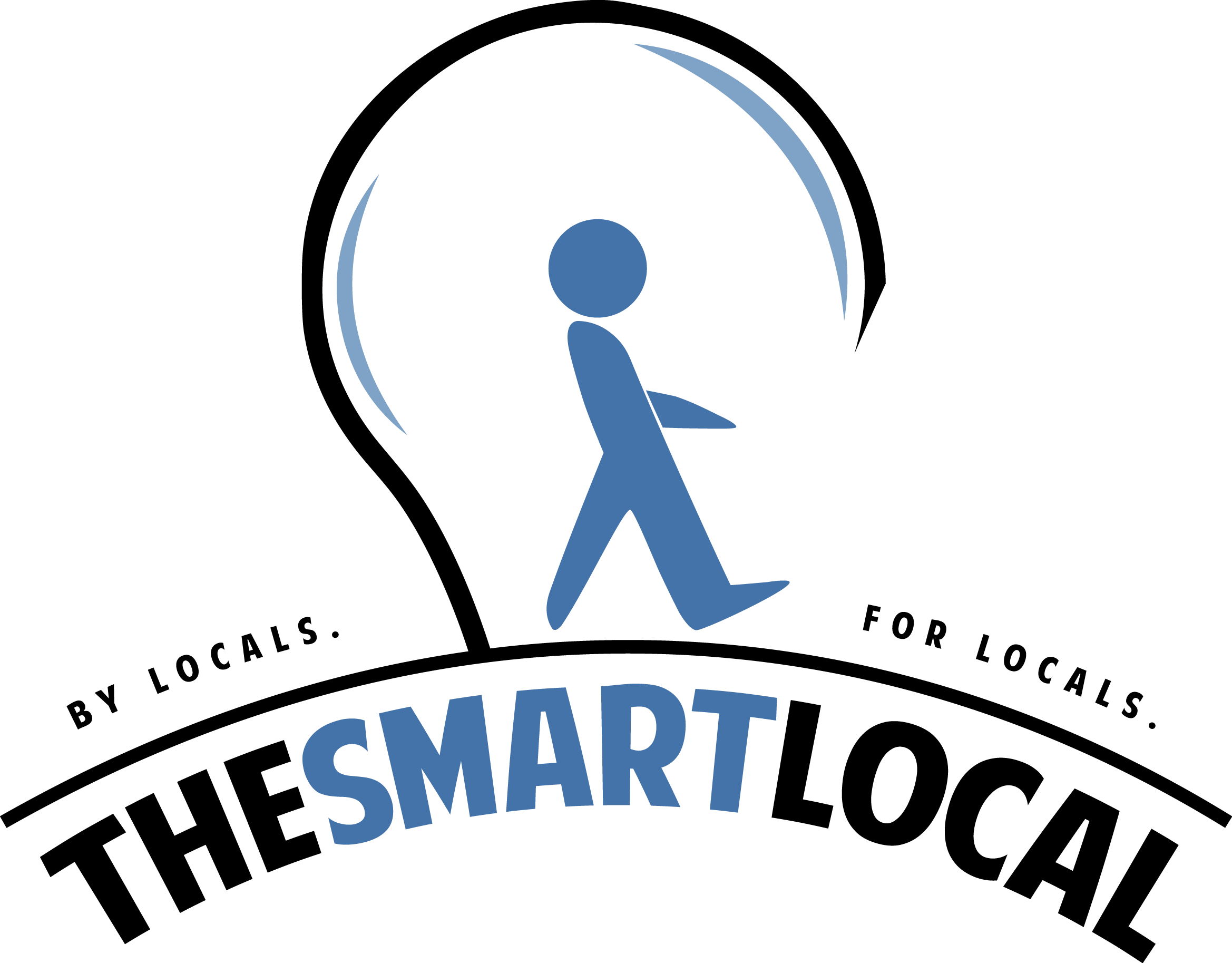 Drop us your email so you won't miss the latest news.