Places to get unique homemade CNY goodies
---
Calories don't count when it comes to Chinese New Year – from pineapple tarts to kueh bangkit, this festive season is practically a bingeing bonanza with so many irresistible goodies to munch on. This year, some local bakers have come up with creative renditions of our favourite CNY goodies so you can upgrade your snack situation.
Whether you're looking for healthier, vegan options or adventurous flavours to spice things up, here are ten places you can get unique homemade CNY treats to kick start the noms:
For more CNY-related things, check out:
---
1. Ding Bakery – 100% homemade tarts & cookies
---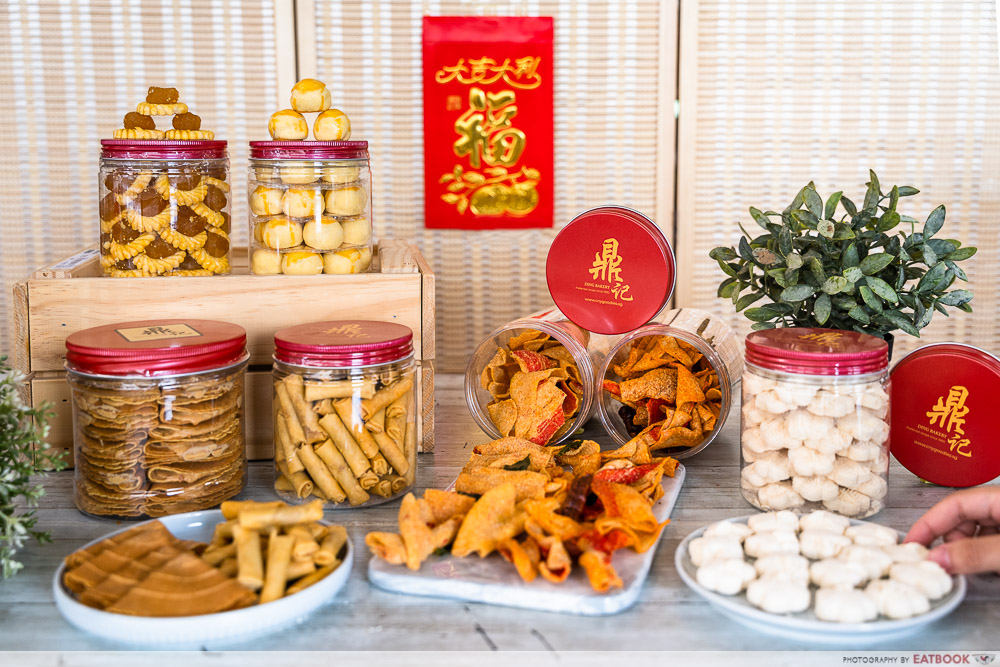 If you were lucky to grow up with a relative who'd bake delicious snacks each CNY, you'd probably appreciate homemade goods all the more. Look no further than Ding Bakery for their traditional handmade Nyonya tarts and cookies.

Image credit: Ding Bakery
Stock up on their Award-Winning Premium Melt-in-Your-Mouth Pineapple Tart (Ball) ($24.05, U.P. $40). This comes with Ding Bakery's signature butter crust and premium pineapple filling that's soft and velvety. On top of that, you'll be able to find other Peranakan staples like the Award-Winning Melt-In-Your-Mouth Kueh Bangkit ($19.85, U.P. $33).
Order from Ding Bakery website. 
---
2. Pineapple Tarts Singapore – Salted egg & charcoal truffle flavours

---

Image credit: Pineapple Tarts Singapore
You might be familiar with melt-in-your-mouth pineapple tarts, but the unique renditions of the CNY cookie from Pineapple Tarts Singapore will make your mouths water even more. Their charcoal truffle pineapple tarts ($33.90) have that umami flavour to really impress the guests coming over during the festive season.
If pineapple tarts aren't your cookie of choice, they also have the aesthetic Yin Yang love letters ($15.90) with charcoal and classic flavours and salted egg fish keropok ($18.90) to curb your munchies. After all, CNY is the one holiday where you can snack guilt-free.
Order from Pineapple Tarts Singapore.
---
3. BoTart – Pineapple tarts without filling
---
Image credit: BoTart Facebook
Pineapple-less pineapple tarts may sound just as absurd as ordering chicken rice without chicken. But just two years back, BoTart took Singapore by storm with the launch of their Original Butter Tarts that sold out as soon as we found out about it. 
For those who still want the Ong Lai for the huat, go for the Pineapple Glazed Tarts that's 90% tart and 10% pineapple.
Image credit: BoTart Facebook
That was when all of us found out that we weren't the only ones nibbling off the tart and secretly throwing the pineapple paste away. Not only will you cut down on calories; these tarts are also more affordable with prices starting from $19.80 compared to other bakeries charging $30 a jar.
Apart from melt-in-your-mouth butter tarts, they now have new flavours like Sea Salt Milk Caramel ($21.80) and Pineapple-less Money Tarts (from $19.80).
You can place your order now and  enjoy an early bird 10% discount.
Order from BoTart website
---
4. The Custom Bites – Unique cookie flavours
---
Image credit: The Custom Bites
If you find the classic CNY cookies every year a tad too repetitive and want more variety, The Custom Bites has unique flavours like Fortune Seaweed Rolls ($21.80) and Gula Melaka Kueh Bangkit ($23.80). 
They're all handmade without any refined sweeteners, artificial flavourings or preservatives so you can snack guilt-free. 
Address: 12 Lorong Bakar Batu, Singapore 348745
Opening hours: Mon – Fri 12PM-6PM (Closed weekends, by appointment only)
Telephone: 8488 4013
Order from The Custom Bites website
---
5. Janice Wong – Chocolate-coated pineapple tarts
---

Image credit: Janice Wong
Renowned Singaporean pastry chef Janice Wong took the simple pineapple tart and elevated it by coating it entirely with chocolate. Each jar has six of these atas cookies and will cost about $35, so it's something you'd want to break out only for the VIP guests coming over to bai nian. 

Image credit: Janice Wong
Some other goodies coming out from Janice Wong's kitchen include the classic kueh bangkit ($23) and wholemeal nut cookies ($25.50). If you're in the mood for a variety of them, the CNY Assorted Cookie Tin ($48) packs some of your favourite treats in a nostalgic butter cookie tin.
Order from Janice Wong website.
---
6. Mdm Ling Bakery – Extra large paus & highly raved pastries
---
Image credit: Eatbook
You might have chanced upon Mdm Lim Bakery's huge handmade paus on your friends' IG stories recently and wondered what all the hoo-ha is over these buns. For starters, they're twice the size of what you'd normally get at kopitiams, which makes it perfect for a filling CNY breakfast treat. 
Plus, they don't sacrifice quality for quantity – their fresh, fluffy buns and natural, siew dai fillings have received rave reviews about how addictive they are. Their best-selling Premium Red Bean Buns ($8.90/six pieces), for example, are tirelessly made with dehusked red beans boiled for more than eight hours.
Cranberry Pineapple Balls (from $8.90) and Pink Himalayan Sea Salt Chocolate Almond Cookies (from $8.90)
Image credit: Mdm Ling Bakery (left, right)
To add to the mix, Mdm Lim Bakery has launched a new collection of CNY goodies that includes traditional pastries with a twist. Instead of classic pineapple tarts, they've added cranberries to the mix of ingredients that makes it less jelak.
Their Pink Himalayan Sea Salt Chocolate Almond Cookies (from $8.90) have also been highly raved for how addictive they are, as it offers the perfect balance of salty and sweet. Kopi lovers can get their caffeine fix with the Kopi Siew Dai Cookies (from $8.90), and those who can't live without chilli can try their Hae Bee Hiam Cookies ($16.80) that offer a sambal kick. 
Order from Mdm Ling Bakery website
---
7. Qakes And Bakes – Savoury treats & pineapple goli pops
---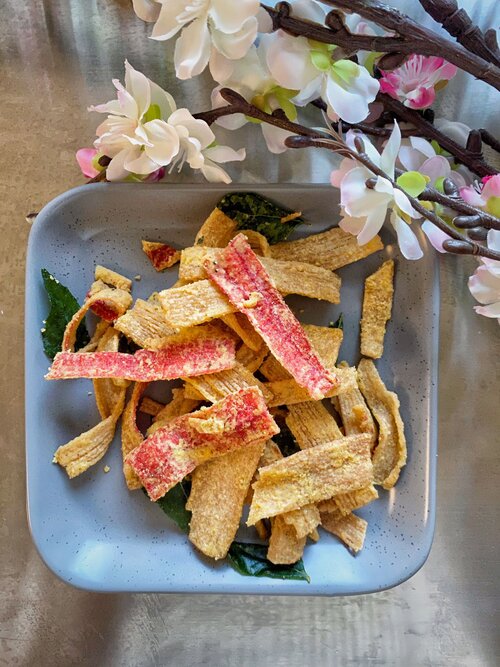 Image credit: Qakes and Bakes
Those who can't go a day without something sweet and salty can curb their addiction with Qakes and Bakes' savoury flavours such as Golden Sandy Yolk Coated Crabsticks ($25) and Curry Raisin Kacang Cornflakes ($25). Some of their newly launched flavours like Crabsticks Crisps have already been sold out – you snooze you lose!

Image credit: @qakesandbakes
Another best selling item from Qakes and Bakes is their Pineapple Goli Pops ($48) which are made smaller than regular pineapple tarts so they're bite-sized and mess-free. It prides itself on being just the right texture and consistency, so you won't be reaching out for water to ease a dry throat after bingeing on them.
Order from Qakes and Bakes website
---
8. Avomin – Eggless cookies with flavours like avocado & matcha
---
Image credit: Avominsg
Shoutout to the vegans and lactose-intolerant; you don't have to miss out on the noms during CNY as Avomin has got you covered with eggless, dairy-free cookies. They sold Singapore's very first avocado brownies which offered a guilt-free option for dessert lovers, and they've now launched healthy Avocado Cookies for CNY. 
They're made with fresh avocado, and you'd get to taste avocado bits in each bite. If you're watching your sugar intake or calories, these cookies would be a sinless alternative from the usual CNY treats too. Other flavours include matcha, earl grey and chocolate brookies, each going at $22/box.
Order from Avomin website
---
9. Olsen Bakehouse – Cookie flavours with a local twist
---
Image credit: @olsenbakehouse_
For the adventurous folks, Olsen Bakehouse has given their CNY cookies a quirky, local twist. Their flavours are inspired by Singaporean's favourite foods like laksa ($22), and even cereal not-prawns ($22), inspired by cereal prawn dishes at tze char restaurants. All their pastries are made with natural ingredients and less sugar.
Image credit: @olsenbakehouse_
You can also opt for their beautifully packaged Prosperity Set ($120) that'll make for a good gift for relatives or friends when you're visiting this year. Each set includes a jar of Laksa Cookies, Coffee Orange Chocolate Cookies, Cereal Not-Prawns Cookies, an Almond Sugee Cake and a set of Everyday Bakes Trio which consists of a bar of banana cake, coconut lemon cake and almond sugee cake. 
Order from Olsen Bakehouse website
---
10. Ah Ma Homemade Cake – Adorable tiger designs
---

Image credit: @brandcellar
Usher in the Year of the Tiger with Ah Mah's adorable Hoo Hoo Cookies ($13.80) that's sure to impress your guests and delight those with the young'uns. They aren't just cute, but also made with quality ingredients like Danish Lurpak butter and mildly-sweet pineapple paste that's a 1-up compared to usual pineapple tarts, so you can be assured they taste just as good as they look. 
Granny's Chao Ta Cheesecake Ondeh Ondeh ($21.90) and Granny's Chao Ta Cheesecake Yuzu ($24.90)
Image credit: Ah Mah (left, right)
If you're not a fan of pineapple, Ah Mah's got you covered too, as each box comes with a mix of four-leaf clover shaped butter cookies. Apart from snacks, they also have cakes to serve your guests like the CNY-exclusive Hoo Hoo Orange Castella Cake ($12.80) and their signature Granny's Chao Ta Cheesecake Ondeh Ondeh ($21.90) or Yuzu ($24.90).
Order from Ah Mah Homemade Cake website
---
Stock up on unique homemade CNY Goodies
---
As we inch closer to the time of the year for angbaos and everyone's #ootd updates to show off their new clothes, upgrade your snack situation ASAP with these unique homemade CNY goodies as most orders are closing soon in early February!
For more CNY things to do, check out:
---
This article contains partial partnership content. However, all opinions are ours.
Original article published on 28th January 2021. Last updated by Josiah Neo on 22nd January 2022.
Cover image adapted from: BoTart, @olsenbakehouse_, ah-ma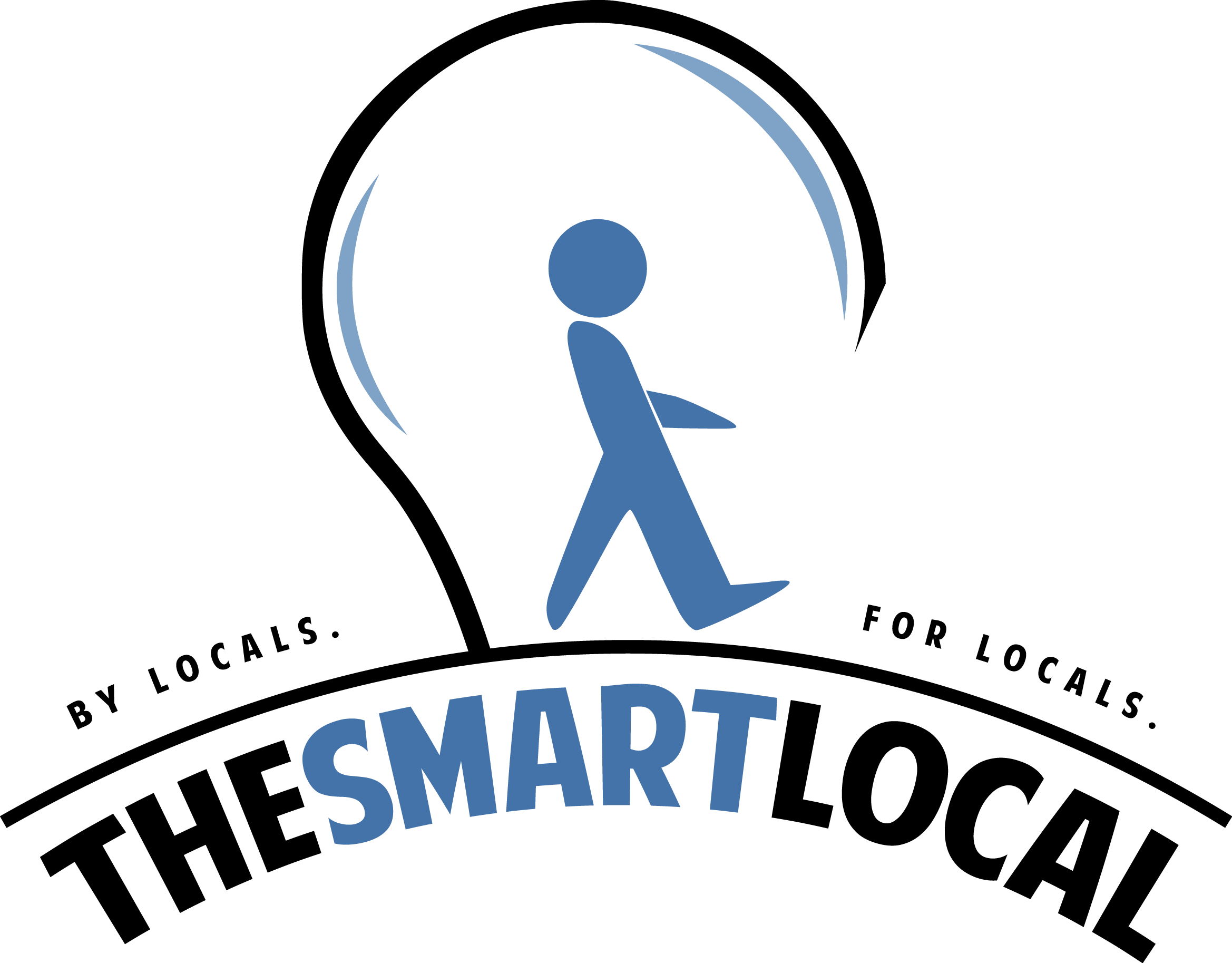 Drop us your email so you won't miss the latest news.