Chinese New Year outfit dos & don'ts
---
Chinese New Year is a time for many things: spring cleaning your home; visiting beloved relatives; and showing off your fashion choices. After all, it has been inculcated since we were young that we had to dress to the nines as it symbolises a fresh start in the new year.
And just because you want to look good for your Chu Yi OOTDs, it doesn't mean you have to sacrifice your comfort. Here are some dos and don'ts to follow for your Chinese New Year outfit to ensure you're comfy and looking like a thousand-dollar red packet.
---
– Dos –
---
1. Carry a bag with enough space to keep all your angbaos
---

You might even be able to sneak some CNY goodies into this ruched bag ($6.75) or baguette bag ($11.50)
Image adapted from: SHEIN & SHEIN
It's always funny to see how most of our aunties carry bags that are like Doraemon's magic belly, with a seemingly infinite supply of red packets to give out. That said, a roomy bag is one of the most handy accessories to bring for CNY visits, so you can easily store your angbaos.
If carrying a large bag isn't your style, going with a mid-sized purse will also work well compared to a tiny clutch. Plus, you know you'll have enough space to store all your other accessories from portable chargers to hand sanitisers and even an extra face mask, just in case.
---
2. Dress up with the heat in mind so you don't end up sweaty
---

This cami dress ($25) and floral dress ($22) are breathable and perfect for a day of visitations.
Image credit: SHEIN & SHEIN
That outfit you had in mind looks great – until you start sweating. Singapore's humidity is not to be trifled with, and if you want to look your best from dusk till dawn, you'd be better off dressing with the heat in mind. 
From wearing lightweight and breathable materials like cotton and linen to opting for flowy cuts and silhouettes like an open-back cami dress, you can look good and literally feel good.

Image credit: SHEIN
Gents can also go for a mandarin collared shirt rather than traditional collared shirts for a more minimalistic but stylish approach.
---
3. Wear a pair of comfy shoes to walk from house-to-house
---

These chunky-heeled mules ($25) and flat loafers ($26.25) will give your feet the support it needs
Image credit: SHEIN & SHEIN
Here's a hot take: you don't need to wear heels to go bai nian. Seriously, unless you're wearing your shoes into your relatives' homes, leave the stilettos at home and wear something more comfortable for your feet like mules or flat loafers instead. You're spending the majority of your time chatting with your family and friends indoors anyway.
The trick to comfortable footwear is picking out something that has cushion and support. If your bag is big enough, you can also compromise by bringing along a pair of those stilettos you want to debut on the 'gram – just for the OOTD.
---
4. Go bold with a plain-coloured top
---

Image credit: SHEIN
Sometimes a little juxtaposition works like when you pair a plain top with some coloured bottoms. No, that doesn't mean putting on a white t-shirt and calling it a day. This is an opportunity to get creative with different types of cuts.
This bustier crop top ($16) is an example of how you can make a statement even in plain white for CNY. Throw on some pants in a warm tone and you've got yourself a snazzy outfit.
---
– Don'ts –
---
1. Avoid dressing head-to-toe in red like a cartoon character
---
It might have looked cute when you were 10, but if you have any autonomy over your CNY fashion choices, please don't step out of the house in an all-red outfit. Although it checks off all the auspicious boxes, you might resemble a bright festive lantern. 
So do yourself a favour and expand the colours in your wardrobe to some yellow, orange, and pink. Your IG feed will thank you for that.
---
2. Don't give your relatives a heart attack with a super-high dress hem
---

This low-wrap-hem dress ($25) also has an underslip for added protection
Image credit: SHEIN
News flash – you're not going to the club, so you can keep that mini dress safe in your drawer for now, lest you give your grandmother a heart attack. We don't want to dictate how you dress, but this is Chinese New Year where you'll be on the move quite a fair bit, so ensuring you're in a comfortable outfit will help you last the whole day.
If your family is all about showing off a little skin, then all the power to you. Although we'd hazard a guess and say most Singaporean families lean a little more towards the conservative side.
---
3. Keep the black coloured & "ripped" clothes in the closet
---
It doesn't need to be said but black is one of the most inauspicious colours and is often associated with death. To draw in all the good vibes and lucky energies, your outfit should sport some CNY-themed colours instead like red, orange, and yellow; leave your black clothes in the shadows of your closet where they belong for now.
While you're at it, don't pick up that pair of ripped jeans too. As new as it might be, having holes and the "damaged" aesthetic is counter to the New Year hype with having new threads on your back; some superstitious folk also believe it to attract bad luck. You have 364 other days in a year to wear them, so worry not.
---
4. Wear a mask that doesn't clash with your outfit
---

A blue surgical mask clashes with the warm tones of CNY colours
This is the second year running where we have to doll up with another accessory in tow – face masks. Thankfully there's no shortage of fashionable masks to keep you protected from that one relative who can't stop coughing.
If you would rather stay on top of your hygiene game and wear a surgical mask, we suggest picking one in a colour that matches your outfit. Masks don't have to be your typical shade of hospital blue – white surgical masks are always a safe bet when it comes to pairing it with an outfit of any style.
Check out our guide to stylish CNY-themed masks here.
---
Fashion tips for Chinese New Year
---

Image credit: SHEIN
New year, new you, new clothes. The Chinese New Year period from reunion dinners to the last day of the festival is one of the few times where you don't need an excuse to splurge on a new wardrobe. If you're still procrastinating shopping for new clothes, the upcoming Atome x SHEIN pop-up store might convince you to get out the door.
Happening from 21st – 25th Jan 2022, this is SHEIN's second ever pop-up in town and this time they're bringing over 9,000 affordable pieces with new styles added every single day. All items are priced below $40, and you can slash 15% off your purchase with a minimum spend of $70. New Atome users will also be eligible to get $8 off with a minimum spend of $40.
While walk-ins to the pop-up are welcome, you'd want to guarantee your spot in the queue by making a reservation. Those who have reserved a shopping slot will also get an exclusive free gift up to a $50 e-gift card.
In case you went on a shopping spree, you can also use Atome (Atome on iOS | Atome on Android) to pay for your expenses at the pop-up so your wallet doesn't feel a big crunch. For those not in the know, it's a buy-now-pay-later option that splits your purchases into three easy payments with 0% interest.
Address: 2 Orchard Link, #01-02 MOX @ *SCAPE, Singapore 237978
Dates: 21st – 25th January 2022
Opening hours: 11AM-8PM, Daily
---
This post was brought to you by Atome.
Cover image adapted from: SHEIN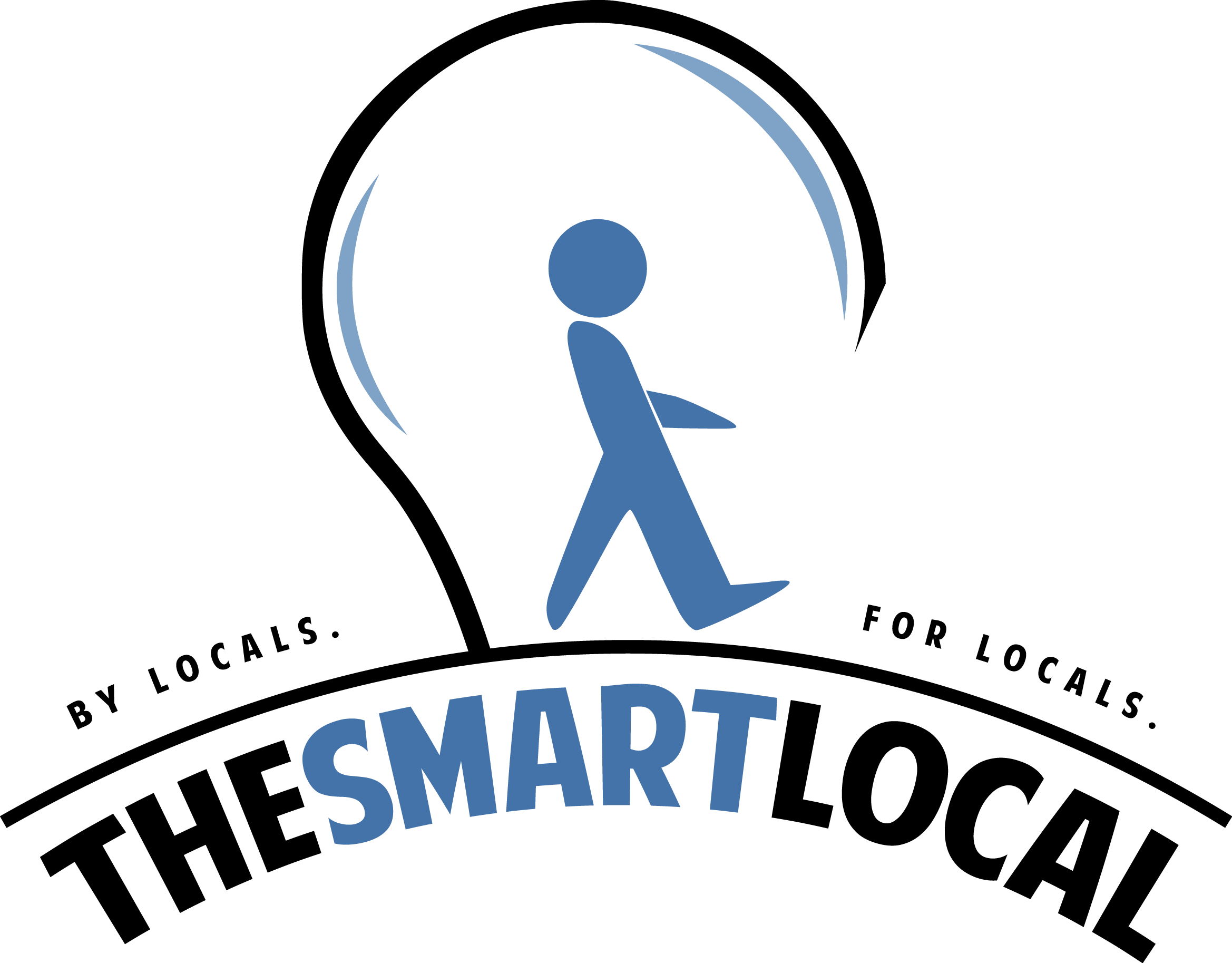 Drop us your email so you won't miss the latest news.