CNY 2023 events in Singapore
---
Chinese New Year is just around the corner – and the streets are hustling and bustling with red, gold, and classic CNY songs. Almost everywhere you turn, from big malls to your local mama shops, you'll find wonderful decor that reminds you that it's the year of the rabbit. 
Here are 12 spots in Singapore with the most chio CNY decorations and events that radiate big rabbit energy.  
– CNY Decorations –
---
1. Bugis+ –  Disney themed CNY decor
---
Image adapted from: @tysonlee1819
The year of the mouse may have passed us, but Mickey and friends are always in style. This 2023, they've come down to Singapore to join in the festivities. 
Check out 3 shopping malls – Bugis+ from now till 12th January 2023, Plaza Singapura from 13th January to 24th January 2023, and IMM from 25th January to 5th February 2023 – to catch a roving installation of Disney characters partaking in the ever-famous dragon dance. 

Image credit: @bugisjunctionxbugisplus
These malls will have custom scents sprayed throughout the mall, from refreshing citrus to invigorating floral – setting the tone for the new year. While you're there, whip out your phones for a special AI Instagram story filter that makes it look like flowers are blooming and butterflies are flying around you. You and your youngins will have fun swiping, tapping, and playing around with the filter for a one-of-a kind shot for the 'Gram. 
Bugis +
Address: 201 Victoria Street, Singapore 188067
Opening hours: 10am-10pm, Daily
Contact: 6634 6810 | Bugis + website 
Plaza Singapura
Address: 68 Orchard Road, Singapore 238839
Opening hours: 10am-10pm, Daily
Contact: 6332 9248 | Plaza Singapura website 
IMM
Address: 2 Jurong East Street 21, Singapore 609601
Opening hours: 10am-10pm, Daily
Contact:  6665 8268 | IMM website 
---
2. Buddha Tooth Relic Temple – Light up bunnies & lots of lanterns
---

Image credit: @study_singapore
Chinatown is undoubtedly a hot spot for Lunar New Year celebrations. For a truly illuminating experience, head on down to Buddha Tooth Relic Temple, which has been zhushed up with a bright and sparkling CNY lantern display. 
Image adapted from:  @study_singapore
Their decorations this year include a light-up display of rabbits and cute characters celebrating Chinese New Year. You'll also find dragons spiralled around the temple pillars. 

Don't miss the walkways, which are adorned with lanterns from end to end.
Image credit: @joeyytannn_ 
Address: 288 South Bridge Road, Singapore 058840
Opening hours: 7am-5pm, Daily
Contact: 6220 0220 | Buddha Tooth Relic Temple website 
---
3. VivoCity – 6m-tall bunny display
---
VivoCity has a 6m inflatable bunny that's surrounded by even smaller bunnies. Talk about bunnies galore. Seriously, there's a lot of them – but what's even better is that they light up in an array of colours at night.
If you need to do some last-minute shopping, Vivocity is also having a Tangs Chinese New Year Fair where you can score festive goodies like lanterns, mooncakes, and CNY decor from over 46 brands. There'll also be performances like the boisterous lion dance and drum and wushu display, as well as roving God of Fortune mascots from 7th-15th January. 
Address: 1 HarbourFront Walk, Singapore 098585
Opening hours: 10am-10pm, Daily
Contact: 6377 6870 | VivoCity website 
– CNY Events –
---
4. i12 Katong – Animal displays made from upcycled fitflops
---
These sculptures were handmade by talented Kenyan artists from OCEAN Sole Africa.
Image adapted from: @louisejraggett
You don't have to buy new decor everytime CNY rolls around, sometimes it's better to repurpose – and i12Katong's display is the perfect example of that. They have sustainable CNY displays; with sculptures of each animal of the Chinese zodiac made up entirely of recycled flip flops, including a 3m-tall rabbit. 

Pipa show performers by students of Fang Cao Yuan at i12Katong
Image credit: @synpuramusic
There are plenty of fun activities to check out like a kids' craft workshop so they can learn to be sustainable and duplicate their own crafts at home with the materials available. 
There are also classic CNY performances like a lion dance, poetry recitals, and pipa shows, which feature traditional Chinese instruments. Spend a minimum of $20 at the mall and you can redeem an auspicious handwritten Chinese calligraphy decor piece that's sure to make your ah ma jealous.
Address: 112 East Coast Road, Singapore 428802
Opening hours: 10am-10pm, Daily
Contact: 6306 3272 | i12Katong website 
---
5. Old Chang Kee festive bazaar – Food trucks in Woodlands
---
Image credit: Tarzan Jane 
Over in Woodlands, cute inflatable characters like the God of Wealth and zodiac animals are seen popping out of food packets. It's part of Old Chang Kee's festive bazaar where their famous snacks and meals like Curry'O and Nasi Lemak will be available to the public. 
In addition to them serving special CNY snacks and meals, this will also mark the return of the Mushroom Chicken'O puff as a permanent fixture on their menus. 
Image credit: Old Chang Kee Singapore  
Pick up some CNY goodies and snacks like pineapple cookies from $12.80 or Old Chang Kee curry pastes for $5. If you're a little snackish after shopping, there are 7 food trucks serving up bites from finger foods to hearty meals.
Spend a minimum of $10 on a single receipt at any stall and stand a chance to win attractive prizes at their claw machine.  
Address: 2 Woodlands Terrace, Singapore 738427
Opening hours: Mon-Fri 7am-6pm | Sat 8am-3pm (Closed on Sundays and PH)
Contact: 6555 0055 | Old Chang Kee website 
---
6. Sun Yat Sen Nanyang Memorial Hall – Giant bunny inflatables
---
Image credit: Sun Yat Sen Nanyang Memorial Hall
Hop on over to Sun Yat Sen Nanyang Memorial Hall for an eventful day of CNY themed activities as part of Wan Qing Festival of Spring 2023. You can't miss it with the massive inflatable bunny installations on its front lawn. Sign up for family-friendly activities like storytelling craft activities, festive drums, and Tangyuan workshops.
Image credit: Sun Yat Sen Nanyang Memorial Hall
On 22nd January, the first day of Lunar New Year, there'll be a visit from the God of Fortune alongside a lion and dragon dance performance. There's also something for history buffs to enjoy with organised temple tours and heritage trails. 
Sun Yat Sen Nanyang Memorial Hall Gallery
Address: 12 Tai Gin Road, Singapore 327874
Opening hours: Tues-Sun 10am-5pm (Closed on Mondays)
Contact: 6256 7377 | Sun Yat Sen Nanyang Memorial Hall website 
Sun Yat Sen Nanyang Memorial Hall Lawn
Address: 12 Tai Gin Road, Singapore 327874
Opening hours: Tue-Sun 10am-7pm (Closed on Mondays)
Contact: 6256 7377 | Sun Yat Sen Nanyang Memorial Hall website 
---
7. Chinatown street – 10m bunny decor & festive fair
---
Image credit: Chinatown festivals 
After a 2-year hiatus, the Chinese New Year light up's returned, bigger and brighter than ever. Found along Chinatown streets, this year's decorations include light up rabbits and dragons. It also includes a 10m float with a bunny family dressed in traditional outfits. 

Image credit: @ saslwp 
Just like the light up, the Chinese New Year Festive Fair is also making a comeback, along with the Chinatown food fair. Snag some CNY treats and goodies like hongbaos, sweets, and decorations. A countdown to CNY will also take place at Kreta Ayer Square on 21st January 2023 – if you can't catch it irl, it'll also air on Channel 8. 
Chinese New Year Light Up
Location: Along New Bridge Road, South Bridge Road, Eu Tong Sen Street, and Upper Cross Street
Opening hours: Mon-Sun 7pm-12am (Until 6am on CNY eve)
Contact: Chinatown Festivals website   
Chinese New Year Festive Fair
Location: Along Smith Street, Pagoda Street, Trengganu Street, and Temple Street
Opening hours: 6pm-10pm, Daily
Contact: Chinatown Festivals website   
---
8. River Hongbao – Giant CNY displays & getai shows
---

Image credit: @nickraoyj
River Hongbao at Gardens by the Bay is back this year with an extravagant display featuring large lanterns and massive sculptures of CNY figures like the God of Fortune and the stars of the show, 4 white rabbits.
Amusement rides that have been present in previous editions of River Hongbao
Image credit: River Hongbao
That's not all, there are also tons of family-friendly attractions like a train ride and a double-storey horse carousel. End the night with performances like getai shows, musical recitals from local acts like Zoe Tay and Mark Lee, and a captivating martial arts display. 
Address: 18 Marina Gardens Drive, Singapore 018953
Opening hours: 5am-2am, Daily
Contact: 64206848 | Gardens by the Bay website 
---
9. Singapore Chinese Cultural Centre – Rooftop sculptures & light shows
---
Image credit: Singapore Chinese Cultural Centre
Take a leap on over to Singapore Chinese Cultural Centre and check out the (Tu)gether Art Installation Exhibition on its rooftop garden. The exhibition includes cute creatures like dragons, pineapples, and a bunny family celebrating Chinese New Year. The sculptures showcase traditional CNY activities we look forward to every year like playing mahjong and enjoying a reunion dinner.
Image credit: Singapore Chinese Cultural Centre
There's also a light show in the evenings to catch after you've taken tons of pics with the bunnies. The Singapore Chinese Cultural Centre also has a music video performed by Annette Lee and Benjamin Kheng, titled We Are…, about local Chinese culture that can be found on SCCC's YouTube channel.
You can also take a sip on limited edition CNY themed cocktails, like a Love Letter drink and Prosperity Sling at their inhouse restaurant while you're there from now till 4th February 2023. 
Address: 1 Straits Boulevard, Singapore 018906
Opening hours: Mon 2pm-8pm | Tue-Sun 10am-8pm
Contact: 6812 7222 | Singapore Chinese Cultural Centre website 
---
10. Capitol Singapore – Outdoor fair with CNY treats & decor
---
Image credit: Capitol Singapore 
If you love a good sale like the next Singaporean, check out Capitol Singapore's Spring Fair. It's held at Capitol Singapore's outdoor plaza, and you'll find booths selling a variety of CNY treats, decorations and clothes – great if you're thinking of doing some shopping. You can also redeem a complimentary set of perennial red packets when you spend a minimum of $38 at Capitol Singapore.

Image credit: Nympha Bernales
The plaza will also be hosting performances like live bands and Wushu demonstrations. The plaza will also be adorned with a 5m-tall Golden Prosperity Tree with golden coins and ingots to embrace the festive spirit. 
Address: 13 Stamford Road, Singapore 178905
Opening hours: 10.30am-10.30pm, Daily
Contact: 6973 2608 | Capitol Singapore website 
---
11. Takashimaya Shopping Centre – Food festival with over 70 vendors
---

Image credit: @smac0620
If Singaporeans aren't shopping, we're eating – and what a perfect way to meld both pastimes at Takashimaya Shopping Centre as part of their Lunar New Year Festive Celebration? The festive fair hosts over 70 different food vendors like Baker's Brew, Angie's Tempeh, and Butter Studio – selling all sorts of delectable treats from Bak Wa to animal-themed mini cakes. 
Pick up some hampers and snacks for your reunion dinner at the fair.
Image adapted from: @takashimayasg
---
Check out these CNY decorations and events
---
From 6m-tall inflatable bunnies to multiple fairs, Singapore is nothing short of CNY activities this year. There's something for every-bunny. Hop on over to one of the many spots basking in CNY festivities and huat together with your loved ones. 
Here are more Chinese New Year articles to check out: 
---
Cover image adapted from: Chinatown festivals, @takashimayasg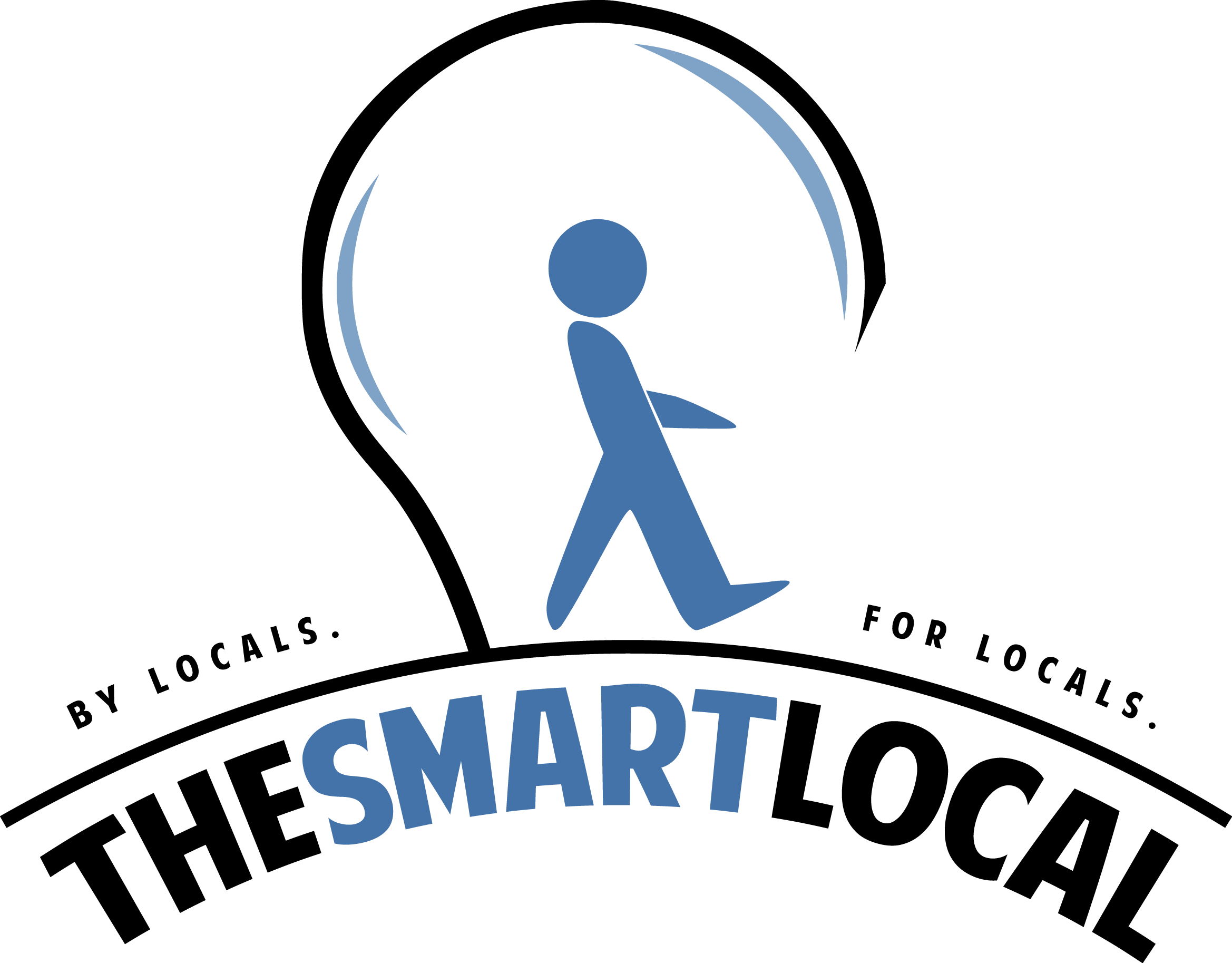 Drop us your email so you won't miss the latest news.