Guide to live concerts in Singapore
---
Are you ready for it? I, like many other Singapore Swifties, am ready for Taylor Swift's concert happening in March 2024. Even Taeyeon has just announced tour dates in Singapore. But successfully securing tickets is a whole other story. From what we've seen happen at the Coldplay saga, it's almost like The Hunger Games.

Whether you're a concert newbie or you've gone for one too many, we've got a nifty guide to live concerts in SG the next time your faves come:
---
– How to buy concert tickets in Singapore –
---
Step 1: Take note of ticket pre-sale dates
---
Whenever a concert is announced, look out for any pre-sales. Most concerts offer a Live Nation or artist pre-sale. There are paid fan membership ones like the Weverse Membership pre-sales, common for K-pop concerts. If you're a cardholder with certain banks like UOB and Citibank, there are also card pre-sales to look out for.
---
Step 2: Sign up for all the relevant pre-sale memberships
---
Say you've got a concert with a Live Nation pre-sale. First, sign up for a free Live Nation account. Then, you'll receive an email with a pre-sale link or a code to access the link.

Email from Live Nation with pre-sale link.
Image credit: Iffah Nabilah
Other types of pre-sales usually follow the same sign up process. It helps to sign up for their marketing emails, so you don't miss out on any updates.
---
Step 3: Choose where you want to sit & alternatives
---
Your view from your seat is really what makes or breaks the concert experience. If you're going to let loose and vibe – opt for standing. But getting a seat is just as good if your knees cannot tahan queuing and standing for a few hours.
Always plan ahead the categories (CATs) you're aiming for and list down backup alternatives in case they sell out.

My ticket gameplan.
So, where are the best seats? To secure a good view that's close to the stage, I'd suggest CAT 2-CAT 4, which are usually the 1st or 2nd block of rows from the stage.
If your venue is at National Stadium at Singapore Sports Hub, avoid the weather elements zone – these seats aren't sheltered by the stadium roof, so you'll be exposed to any bad weather. Seats beyond section 415 also extend behind the stage, restricting your view. Meanwhile, views beyond section 637 may be blocked by the front of house (FOH) system.
That being said, seating plans often change to accommodate the artist's stages, so you'll want to make sure to check arrangements for each concert.
---
Step 4: Buy your tickets
---
This step is easier said than done. At this stage, you might want to pray for a stable WiFi connection and round up as many people as you can, because things are about to go down. 
There are 2 options here – buying online on Ticketmaster, or heading down to a SingPost outlet. If you're getting it online, you'll want to register and log in onto Ticketmaster so you won't waste time later on.
---
Buying online on Ticketmaster:
---
Ah, Singaporeans, the kiasu-ness takes over even when purchasing concert tickets. If you're like me – entering the ticketing page at least an hour before the sales start will put you as part of the pre-queue. Think of it as a holding area, but it does not determine a better queue number later on.
To break it down further, your actual queue number is randomised and your luck must be quite huat to get a good one.

Ticketmaster page once you're given a queue number.
When the sale starts, you may experience a lag as the page reloads from the pre-queue to actual queue. Don't panic, and don't reload your page – you might lose your initial queue number. Just wait patiently for the site to auto-generate a number. You'll see a walking stickman on the progress bar – that's how you know you're on the right track.

Queueing on multiple devices.
Image credit: @paula.sofiia via TikTok
While you can't determine your luck, you can try to increase your chances. Join in the queue on as many devices as possible and pick the device with the best queue number. 
Once your progress bar is full, Ticketmaster will reload, and tada, you're in. 
Do note that Ticketmaster can get wonky since there'll be high traffic on the site, so your "buy tickets" button may not appear. But as queue numbers are tied to IP addresses, you can access the ticket sales page on Live Nation instead, as long as your queue number has completed the progress bar.
Open Live Nation in a new tab then click on the "buy tickets" button there and you'll be directed into the Ticketmaster sales page instantly.
As ticketing is all about speed and fast fingers, you should quickly select your desired section and number of tickets. Seats directly facing the stage are usually the first ones to go, so here's where you should refresh the page to check if they're still available.

Dimmed out sections are sold out while the others are available.
Image adapted from: Ticketmaster
That's because each customer has only 10 minutes to check out. If someone's transaction wasn't successful, the tickets will be made available again. 

Page that indicates successful transaction.
Image credit: Iffah Nabilah
Finally, you'll have to key in the Ticketmaster verification code to make your way to payment. Then, you'll get options for Print-At-Home (PAH) tickets which you'll receive in a PDF format at no cost. For those who prefer physical tickets, the cheapest method is through Mail ($2), followed by Venue Collection ($5) and Courier ($15).
If you're an Apple user, make sure your card details are already on Apple Pay so it'll save you time from having to key in your card details. 
For debit or credit card holders, ensure transaction limits are on the high side for your cards. Your transaction will fail if the limit is below the amount you require, which is important if you're buying tickets for your group of friends. 
---
Buying at a SingPost outlet:
---
Besides getting your tickets online, you can also queue at any SingPost branch to get your tickets. The staff have direct access to the ticketing page, which means you get to skip the online queue numbers. 
My advice is to go as early as you can. We know some fans who head to the branch the night before to chope a spot and queue overnight.

Image credit: 蕎羚日誌 via Google Maps
Tip: Head down to a SingPost that's more ulu and has multiple counters. This will speed up your chances of getting a successful ticket. Your transaction also depends on how quickly the employee types in your details, so hope you get a speedy staff member when getting your tickets.
However, physically queuing for more than 10 hours is not easy. I'd highly recommend stocking up on supplies – make sure your mobile devices are fully charged, pack some food and drinks, and bring along a blanket to keep you comfy through the night. 
Another tip is to make friends with the people around you. You guys can even purchase tickets together to fasten the ticketing process. Additionally, do follow the Telegram concert channels made by fans and shared on fan accounts on Twitter. These will usually have updates on the queuing situation at different SingPost outlets in real time. 

Details to fill in when queuing at SingPost.
Image credit: @jeriicaa via Lemon8
As ticketing approaches, the SingPost staff will hand you a piece of paper where you can write down your personal details and the order of your preferred CATs. Some SingPost outlets will issue a queue number if the queue gets longer. 
Once you've reached the counter, just hand your paper to the staff and hope that all goes well. Tickets are given as PAH ones, and you can always change them to physical ones at the Box Office for a reprint fee of $5.
Tip: To increase your chances of getting a ticket, try to buy online on your mobile devices while you're still at SingPost. If you're lucky, you might get a good queue number before you even reach the SingPost counter. 
---
Buying tickets from help-to-buy services & resellers
---
Say you're working and don't have the time to queue, there's also the option to engage in help-to-buy (HTB) services on social media. As the name suggests, these people will queue and buy your ticket for you. However, note that they usually charge a commission, so be prepared to pay an extra $25-$50 more per ticket. 

HTB listing on Carousell & Telegram chat for tickets.
One of your last resorts would be to head over to Twitter, Carousell, or Ticketmaster. Some fandoms even create WTS/ WTB (want to sell/want to buy) Telegram chats where you'll find tickets. It's important to be careful when purchasing from resellers as scammers are prevalent. 
As a precaution, always ask sellers to show the proof of purchase and ticket itself. It'd be even better if you meet them IRL to verify the ticket in person.

Examples of PAH and physical tickets.
Image credit: @blurrbearys via Carousell & @minominia via Carousell
Tip: Find previous PAH or physical tickets to use as a reference, so you know how each ticket looks like. I'd also recommend getting a feel of the printing material for physical ones before making a purchase. 
Finally, here's one that depends on your luck. If you weren't able to secure any tickets or have decided at the last minute that the FOMO is real, try buying tickets on the day of the concert itself.
Some sellers and scalpers would usually announce on Carousell and Twitter that they've got extra ones to sell. These are typically sold on a first-come-first-serve basis outside the stadium. 
Personally, I'd give it a shot but I wouldn't get my hopes up high. Always remember to verify your tickets and make sure that there's some type of transaction proof available. 
---
– What to prepare before the day of the concert –
---
Everyone's always excited a day before the concert, but here are some things you can prep beforehand to make your life easier on the day of the concert itself. 
---
1. Research your mode of transportation
---
Singapore is well-connected by public transport, but that doesn't mean you should skip planning how to get to and from the concert venue. Most concerts are held at the Singapore Indoor Stadium or National Stadium, which are right at Stadium MRT. If you're planning on taking public transport, expect congestion here, especially immediately after the concert.
Map for different exits from stadium concerts.
Image adapted from: Singapore Sports Hub
You might want to walk instead to bus stops or MRT stations further from the venue to avoid getting stuck with the crowd.
This goes for those taking ride-hailing apps such as Grab or Gojek as well. Look for pick-up and drop-off points that are further away from the stadium for higher chances of getting a ride.
It's also a good habit to look up the stadium map so you know which stairway, gate, and route helps you leave the stadium the fastest.
---
2. What you can & cannot bring
---
As a general rule, you won't be able to bring in outside food and drinks. Most venues allow only empty water bottles, which you can refill at water coolers available. If the concert is at the National Stadium, there are food vendors like Pizza Hut where you can purchase food during the concert. 

Fan banners at Seventeen's concert.
Image adapted from: @dreajabola via TikTok
Other items you can bring in are banners and fan light sticks. There are sometimes size limits on these items, so double check with concert organisers before deciding to bring them down.

Fan lightsticks.
Image credit: @feradventures via Lemon8
If you were thinking of getting high resolution photos during the concert, we hate to disappoint, but you're not allowed to bring professional digital or film cameras in. So leave them at home. The same goes for other bulky items such as selfie sticks.
To be sure, remember to read the terms and conditions of entry of your concert venue before going. Otherwise, you'll have to surrender these items during bag checks before the concert. You can collect them from security once the concert is over.
---
3. Prepare your tickets
---

Box Office at Singapore Sports Hub.
Image credit: Willennium 2k via Google Maps
While your PAH ticket in PDF form allows you into the concert stadium, you can always be extra kiasu and print out a physical one just in case. Alternatively, you can also head down to the Box Office a few days before your actual concert date to get a physical ticket if you bought a PAH one. 
Tip: The Box Office opens whenever there's an ongoing event, so keep a lookout for any upcoming ones at your venue and head down early to avoid big crowds.
---
4. Invest in a clip-on zoom lens
---
As bigger venues like the National Stadium and Singapore Indoor Stadium can accommodate more people, your view may not be the best – depending on which CAT you end up getting. Our advice is to invest in a smartphone zoom lens ($19.90). These clip on easily to your phone's back camera, which you can then use to see your bias' face more clearly. 

Clip-on zoom lens.
Image credit: Lazada
There are also some free zoom-in lens apps available to download on your phone like xZoom Pro, which allows for 10x zoom. 
---
– Additional tips for concert day –
---
You've been counting down the days, hours,minutes, and it's finally here – the day of your concert. You're probably going to forget some things from being too pumped, so here's some useful tips that'll come in handy:
---
1. Dress comfortably
---
Personally, I'm a "comfort over style" type of person since stadiums can get a tad hot. Especially if you're in the standing pen, you'd want to be able to breathe well and not be weighed down by extra accessories or layers of clothes. 

Fans dressed as watermelons for Harry Styles in SG.
Image credit:@gisele.rei via Lemon8
That being said, dressing up and following the theme of the group is always fun. You'd also want to look cute as you film your concert 'fit checks, so just dress as your heart desires and to express your personality. 
---
2. Arrive 3-4 hours before the concert
---
Queue for Blackpink's merch during their concert in Singapore 2023.
Image credit: @blackpinksgp via Twitter
I'd recommend arriving about 3-4 hours before the concert, so you have time to get lunch near the venue and join the queue early if you're in the standing pen. This is to avoid the peak time where everyone rushes and the place gets packed fast.
If you're looking to buy concert merch, you might want to come earlier in the day as these sell out fast. 
---
3. Locate the washrooms & watercoolers
---
To make sure you don't miss important parts of the concert, we'd recommend locating the nearest washroom to your seats beforehand. At the National Stadium, toilets are located near the entrances of most sections. You'll find water coolers further down from here.
Don't worry about getting lost, each entrance is numbered so you'll be able to find your way back in easily.
---
4. Stay hydrated during the concert
---
You're going to be screaming a lot, probably jumping, and using a lot of energy. We don't want to nag, but it's important that you bring along a water bottle so you won't lose your voice. Plus, the heat in the stadium can cause some to get light-headed, so you'll want to make sure you stay hydrated to prevent fainting.
---
5. Remember your concert etiquette
---

Audience watching Blackpink's concert in Singapore.
Image credit: @222_val via Lemon8
In terms of concert etiquette, it's important to be considerate. Try not to block others if you're holding up a banner, lightstick, or phone. It goes without saying, but you shouldn't be pushing your way aggressively. Do be mindful during performances as well. As much as you want to sing along to your fave songs, make sure you're not screaming in someone's ears at the same time.
Show respect for the artists performing too. As much as recording every single moment might be important to you, paying more attention to what's on your mobile phone screen than the artist can come off churlish. Put down your phones and live in the moment.
Concerts can get intense and if you see fellow fans not feeling well, help them out. Ask others to give them space, so that the person can cool down and breathe with ease. In any emergency situation, always call for the security guards closest to you.
---
Bookmark this guide to concerts in Singapore
---
There you have it, some high-level tips to make the most of your concert experience in Singapore. It's not everyday that our faves make a stop here, so when they do, just go all out and have fun. 
Hopefully this guide comes in handy and you get to successfully secure your long-awaited tickets. If you're heading to upcoming concerts like Coldplay, Taylor Swift, or Taeyeon, I'll see you there. 
For other fun activities to do, check out:
---
Cover image adapted from: Singapore Sports Hub, 蕎羚日誌 via Google Maps, @winterseoul via Carousell.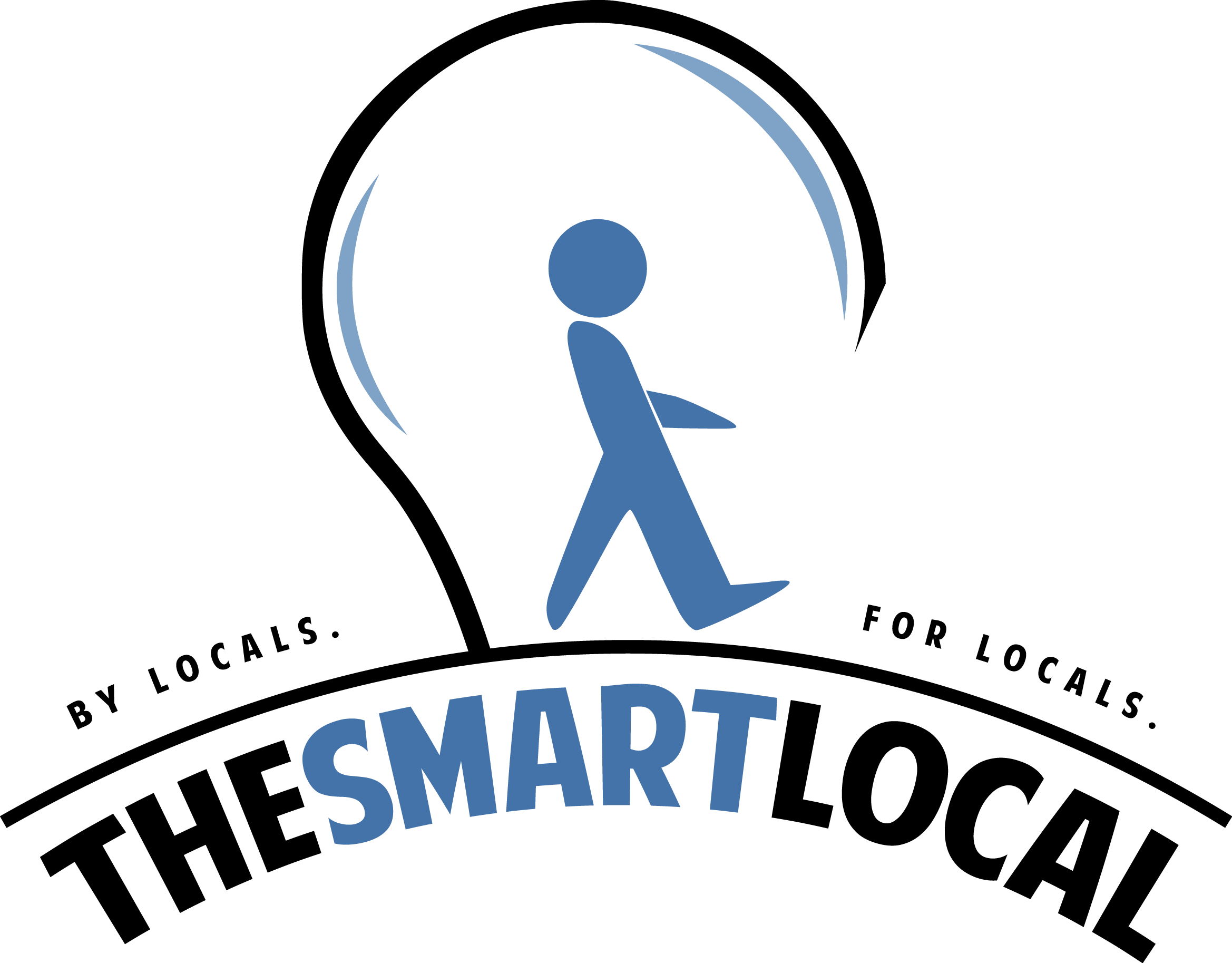 Drop us your email so you won't miss the latest news.