CNY hampers Singapore
---
If the omnipresent dong dong qiang songs weren't indicative enough, then here's a PSA: We're officially entering Chinese New Year season, people. That means planning visits with the fam, queuing up to draw out angbao money, and spring cleaning the house.
And with visitings comes the time to think of a perfect gift for whoever's hosting. Enter hampers, AKA the fail-safe go-to for door gifts and well wishes. But these 9 CNY hampers come with a chock-full of munchies that aren't just your usual chicken essence-and-abalone combo. So, if you're stressing over what to get your boss or relative, take a deep breath and read on:
---
1. Mdm Ling Bakery – Steps To Prosperity ($148)
---

Image credit: Mdm Ling Bakery
Besides an abundance of wealth, let's admit that we also wish for an abundance of snacks. Mdm Ling Bakery's Steps To Prosperity is a dish come true for those who are always reaching for the snack jar. Picture this: 12 festive bites housed in an intricately carved wooden box that you can turn into a trinket drawer afterwards. 
You can anticipate local recipes like Kopi Siew Dai Cookies, original bakes like Pink Himalayan Sea Salt Chocolate Almond Cookies, and other classics like Pineapple Balls. Literally no crumbs left behind.
Delivery date: From 3rd Jan 2023
Shop on Mdm Ling Bakery.
---
2. Janice Wong – Prosperous Bundle ($178.50)
---

A box with snacks and well wishes to boot.
Image credit: Janice Wong
Among the many CNY greetings we spout for that extra angbao money, "年年有余" (nian nian you yü) is among the greats.  "余" (yü) refers to abundance, while "年年有" (nian nian you) poses that we may receive it every year. However, because the former sounds similar to the Chinese word for fish, they are often associated with this phrase.
That's why this box of chocolate Koi fish will make a meaningful visiting present for even the most traditional of households. Get one for yourself with Janice Wong's Prosperous Bundle which also comes with Pineapple Flower Tarts, Wholemeal Nut Cookies, and a bottle of Italian red wine to start the year off on a high.
Shop on Janice Wong.
---
3. Kele x  Far East Flora – YÍNG CHŪN ($199.90)
---

Image credit: Kele
If you can't decide whether to get your friend a bouquet or a gift basket, why not spoil them with the best of both worlds? Kele's YÍNG CHŪN hamper has both food and flowers, featuring the brand's signature pineapple tarts nestled among elegant blooms from Far East Flora. 
The yellow orchid stem also symbolises good luck and new beginnings, which makes it a meaningful gift for any newlywed couple in your life. 
Purchase date: Now till 18th Jan 2023.
Shop on Kele.
---
4. Joy Avenue – Well Wishes Flower Hamper ($106)
---

Image credit: Joy Avenue
The Year of the Rabbit is supposed to represent mercy and beauty, and one way to really rabbit in your friends' faces is with an adorable bunny plushie with Joy Avenue's Well Wishes Flower Hamper, that's perfect for young parents. 
The hamper is pretty customisable too, from the basket's colour, balloon text, flowers, and type of toy – props for being extra thoughtful. Seal your title as the "favourite aunt/uncle" by embroidering (+$15) their little ones' name on the authentic Jellycat Bunny (+$39.90) – bonus points if they're born or will be born in 2023.
Besides, there's also 4 bottles of chicken essence and 3 bottles of bird's nest included for growing boys and girls. Hop to it!
Shop on Joy Avenue.
---
5. Tupperware – CNY Cookies Gift Set ($38.90)
---

Image credit: Tupperware
We all know at least one container hoarder whom everyone calls "aunty" – or simply, Mum. Chances are, they're going to love Tupperware's CNY Cookies Gift Set which include 2 x 750ml One Touch Bowls that have air and liquid-tight seals for lasting freshness. 
Mum will also love the Melting Almond Cookies and White Chocolate Chip Brownie Cookies that come in the containers, and probably the fact that you snagged them for just $38.90. Even better, you can save up to 15% on this set from 19th Dec 2022 to 31st Jan 2023, or get 2 whole sets for free when you buy 8.
Purchase date: 19th Dec 2022 – 31st Jan 2023
Shop at Tupperware.
---
6. Eu Yan Sang – Riches And Wellness Imperial Treasure Box ($118)
---

Image credit: Eu Yan Sang
Health is wealth, and this Riches And Wellness Imperial Treasure Box from Eu Yan Sang promises both. Find Wild American Ginseng Candy, Essence of Chicken with American Ginseng, Cordyceps & Huaishan, Tea Flower Mushrooms, and Scallop Fish Maw Soup inside this trove of goodness.
You can't go wrong with some trusty Triple Prosperity Abalone either, which are believed to bring luck to whoever eats them. Live long long!
Shop at Eu Yan Sang.
---
7. Sunny Hills – Fortune CNY Assorted Gift Box ($40.60)
---

Image credit: Sunny Hills
As Marie Antoinette once said, "let them eat cake" – and that we shall, with the Sunny Hills Fortune CNY Assorted Gift Box. You'll not only get a limited edition tote bag with an adorable rabbit print, but 6 assorted pastry boxes filled with cakes, waffle cookies, and tea.
The Apple Ping-An cake in particular, has customers fawning over the tangy apple and roasted sweet potato flavour. Since there are only 500 of gift boxes in stock, you'll also want to place your orders before they go poof.
Shop at Sunny Hills.
---
8. Price Club – Treasure Trove Hamper ($128)
---

Image credit: Price Club
If you know someone whose kitchen cabinet is lined with canned food, they're most likely familiar with Hosen. This Chinese New Year, surprise them with a whole basket of Hosen Group products from Price Club, which feature hotpot faves like abalone, razor clams and luncheon meat.
The Treasure Trove Hamper also has LaDiva White Truffle Olive Oil and Royal Select Sparkling Red Grape Juice for the most atas of taste buds. And hey, it's a great excuse to sabo your giftee into hosting reunion dinner.
Shop at Price Club.
---
9. Pulse Patisserie – Dynasty Chinese New Year Hamper ($188)
---

Image credit: Pulse Patisserie
Pulse Patisserie's Dynasty CNY Hampers have got the traditional and modern combo down to a T. While it comes in an old-school silk-wrapped box, contemporary pastry flavours like salted egg and bak kwa reel us back to the 21st century.
You may choose to pick your order up at their brick-and-mortar store at 42 North Canal Road, or top up an extra $20 for doorstep delivery.
Shop at Pulse Patisserie.
---
Best CNY hampers to get in 2023
---
With CNY hampers, all the hassle of selecting a miscellany of gifts has already been expedited for you. Now, all you have to do is show up, smile, and hand your friends or relatives any one of these glorious gifts.
Here's to feasting our eyes and treating our tummies in 2023!
For more Chinese New Year stuff, read:
---
Cover image adapted from Kele, Janice Wong, Tupperware.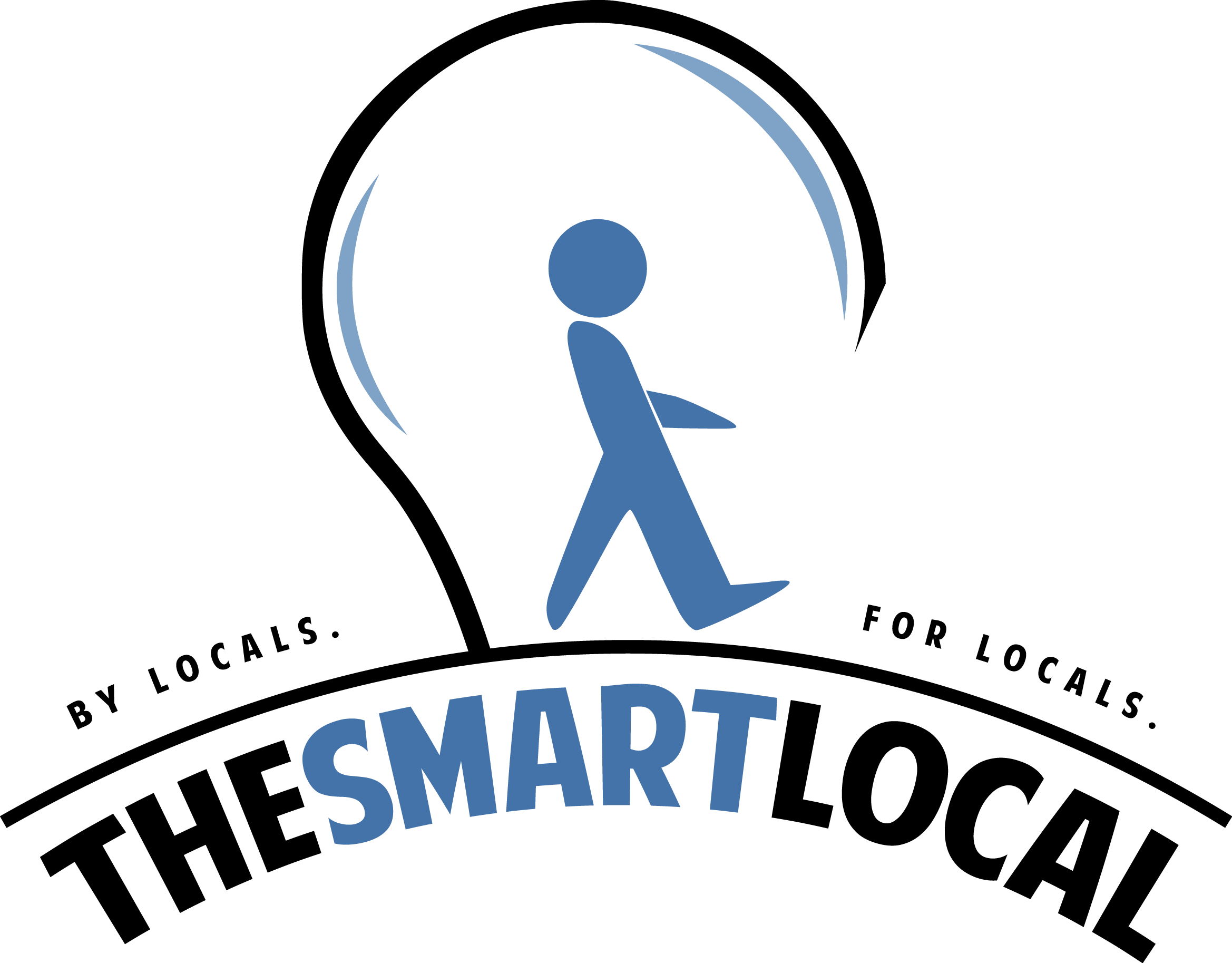 Drop us your email so you won't miss the latest news.