How to prevent acne
---
Most of us would have tackled pimple outbreaks during our puberty years, but as we ease into adulthood, they gradually become a thing of the past. Well, not for me. Despite being in my late 20s, I still get the occasional acne outbreak that makes going out an insecure affair, so a trusted skincare routine is an absolute must-have for me..
It doesn't help that mandatory face mask "fashion" also leads to worsening skin conditions a.k.a. "maskne". If you're like me and similarly looking for the path to clear, gleaming skin, here are 7 easy tips on how to prevent acne. We also spoke to fellow acne-sufferers to see how these tips helped alleviate their skin conditions.
---
1. Use masks with absorbent inner layer
---
Change masks daily, even if you're using one with an absorbent inner layer.
Character designs, funky patterns and a variety of colours – it's almost as if some of us prioritise what our face masks look like instead of how well they can protect us. But just like finding a life partner, what matters more is what's on the inside.
See, if you're back to daily life outside of home everyday, that would mean a mask is in contact with your face for the majority of the day. And with all that friction, sensitivity to different fabrics and trapped mix of sweat, sebum and makeup for females, your next acne outbreak is nigh.
Besides swapping out masks everyday, opt for 3-layer masks with an inner layer made of absorbent material such as cotton, with a non-woven middle layer and a non-absorbent outermost layer like polyester to ensure it won't be trapping dirt from the environment. Double-check with the retailer what materials are used if you're unsure about purchasing a particular reusable mask. 
Don't forget that you'll also be sneezing and coughing into your mask, which means a good absorbent mask is vital to catch all the droplets to avoid spreading of germs!
Pro tip: Wash fabric masks everyday with soap or detergent and hot water of at least 60°C. Follow the care instructions that come with your mask. 
---
2. Change bed sheet, pillowcases & towels once a week
---
We find comfort in our beds, but little do some know that it can actually be a breeding ground for bacteria which can lead to breakouts. Invisible dirt builds up on bedsheets and pillowcases the longer they are left unchanged – couple this with constant contact and friction with our skin plus sebum release during our sleep, and you've got a pimple convention waiting to occur.
The general rule of thumb is to change or wash your sheets weekly. Do ensure that all your sheets are rinsed thoroughly as residual detergent can also build up within fabric and lead to skin irritation over time. 
Pro tip: Avoid sleeping with wet or damp hair since the moisture promotes bacteria to breed on your pillow. If it's a habit for you as it simply takes too long for your hair to dry naturally, try changing your sheets even more frequently. 
Similarly, towels should be changed every 2-3 days as bacteria and mould may breed when they're left damp after a shower. For acne-prone skin, you should even consider changing them everyday. To be extra safe, consider to use separate towels for your face and body to avoid potential cross infection from different body parts.
---
3. Clean your glasses and phones at least once a day
---
"Wash your hands", the government says. While we're no stranger to this phrase by now ever since COVID-19,  we shouldn't neglect cleaning our other essential items that come into frequent contact with our face, such as our phone and spectacles.
Our phones and glasses easily accumulate residues from makeup, skincare products or grime, and when these come into contact with our face, can clog pores and cause inflammation.
To counter this, thoroughly clean these items at least once a day, with a suitable detergent or disinfecting wipe – ideally the moment you get home after being out and about to prevent germs from spreading further on other surfaces.
Pro tip: Never place your phone on surfaces – especially at eateries outdoors. This is the easiest and fastest way for external dirt to get transferred from your phone > your fingers > your face.
---
4. Choose "hypoallergenic" & "dermatologically tested" skincare products
---
For example, the Cetaphil Pro Acne Prone skincare range helps achieve clearer skin.

There's nothing more refreshing than having your face smelling like peppermint after your daily skincare routine – but what's good for your nose might actually be bad for your face. 
Some heavily scented products may cause irritation to sensitive skin, leading to higher chances of an outbreak. Look for products that indicate "dermatologically-tested" and "hypoallergenic' which indicate that the product is gentle to skin.
Additionally, look out for the term "non-comedogenic" in the product label, which means that the product is unlikely to cause clogged pores, based on skin tests or assessment of the formulation.
As a bonus, look out for products that contain "ceramides" or its derivatives, as these help to maintain healthy skin barrier function, which then protects the skin from external irritants such as environmental pollutants and bacteria. Skincare products with "ceramide" or its derivatives help to repair the skin barrier, especially for those who are on acne medication that may dry out the skin.
---
5. Cleanse your face in an upward motion
---
Prevention from external factors can only do so much, and sometimes how well we bother to take care of our skin makes a world of difference between radiant, healthy skin and dull, tired looking skin. For one, I had been making the crucial mistake of roughly rubbing my face with cleanser in vertical and horizontal directions thinking that the harder I scrub and the more foam produced, the better. Wrong. 
A friend of mine advised that her hack to rosier cheeks of late was the art of applying facial cleanser in an upward, circular motion. Her words of wisdom were, "I apply my cleanser by massaging it in circles on my cheeks because this helps ensure i don't miss a spot, helps blood circulation and prevents sagging over time."
Pro tip: Instead of wiping down your freshly washed face with a towel in a hurry, gently pat it dry to prevent friction from irritating your skin. 
---
6. Apply sunblock 15 minutes before heading outdoors
---
It shouldn't be news to you that the sun causes plenty of damage to our skin, which makes taking extra precaution all the more important on your next beach club outing. The sun's UV rays easily penetrate the skin and cause sunburn, DNA damage to skin cells and inflammation in the skin, which may aggravate existing acne-prone skin, or cause skin irritation, making skin more susceptible to breakouts.
To counter this, sunblock shouldn't be an afterthought whenever you head outdoors. In fact, it should be applied generously over your face at least 15-20 minutes prior, as it takes about that time for it to be fully absorbed into your skin before you face the world. 
You can also opt for skincare products that have sunscreen properties, such as the Cetaphil PRO Acne Prone Oil-Free Moisturising Lotion SPF 25 that provides UVA and UVB protection from the sun. Avoidance of UV rays is crucial especially for those whose skin is photosensitive due to use of acne medication such as oral or topical retinoids.
As someone who was once plagued with acne, Melissa Chan, 29, shared with me how she now swears by the sunblock step after her dermatologist advised her to make it habitual. 
"I never cared about applying sunscreen before," she explained, "But I realise what a grave mistake I was making after doing so. I now have less frequent breakouts and my skin is slowly repairing".
---
7. Use oil-free shampoo & rinse off hair products thoroughly
---
Having lush, shiny hair is a dream for many. This is why we usually wouldn't think twice about applying a myriad of hair care products – from shampoo with jojoba oil to hairspray – for our mane to appear luscious. Heads up: oil-based hair products do more damage to your skin than you probably realise.
Although they're applied on hair ends, oil-based products may still come into contact with skin and clog up pores, and when rinsed down the face, may be akin to having applied traces of hair product directly to the skin. To avoid this, it's as simple as incorporating oil-free shampoo into your bathroom arsenal of haircare.
As an added tip, make sure to wash off hair products thoroughly. Any residue or oil from these products that stay on your crowning glory or skin may lead to clogged pores as well.
Pro tip: Being outdoors also allows our hair to trap dirt and bacteria, which when in contact with our face, increases the chance of pimples. Use a hair tie, cap or hair band outdoors if needed to keep hair away from your face.
---
Manage breakouts with Cetaphil PRO Acne Prone range
---
Finding a suitable skincare companion is no easy feat. I've had my fair share of products that failed to live up to the hype, and despite dedicated daily use, still resulted in the dreaded appearance of a zit or two every other week. 
Which is why experimenting with Cetaphil PRO Acne Prone Oil Control Foam Wash ($32.90) and Cetaphil PRO Acne Prone Oil-Free Moisturising Lotion SPF 25 ($42.90) was a step in the right direction.
The Cetaphil PRO Acne Prone Oil Control Foam Wash does not have an overpowering fragrance, and felt gentle on my skin. Keeping a circular movement in mind, my face felt extra smooth and not oily after cleansing. The foam felt lightweight too, and washed off easily – none of that burning, irritating sensation or tightness I sometimes felt with heavily scented or minty skincare.
It's also hypoallergenic and non-comedogenic, therefore unlikely to clog pores or aggravate inflamed or irritated acne skin. 
My skin felt smoother and brighter after using the Cetaphil PRO Acne Prone Oil Control Foam Wash 
While my face felt smoother, I wanted it to stay hydrated too. The Cetaphil PRO Acne Prone Oil-free Moisturising Lotion SPF 25 helped with that, by removing excess sebum without over-drying my skin since it has mattifying ingredients to absorb oil. Its hydrating properties last for up to 24 hours, and even after a 14-hour day outside, my face didn't feel dry or flaky.
It also has sunscreen properties, with SPF25 that provides broad-spectrum UV protection. Applying at least 15 minutes before heading outside assured me that I had effective UV protection for my day.
One thing I particularly disliked about my regular moisturiser was how it would leave my skin gleaming and slightly sticky and oily. I got none of these issues with the Cetaphil PRO Acne Prone product, since it's oil-free and absorbs easily when spread out on your skin. 
Cetaphil is a top dermatological skincare brand in Singapore and trusted by dermatologists. Its range of formulations are also clinically tested on skin to ensure they are gentle and effective for various skin types – so whether you have eczema-prone or sensitive skin, they're safe to use.
Their products are also available at Guardian, Unity, Watsons, as well as retail pharmacies at hospitals and polyclinics. For even greater convenience, you can order them online from Redmart, Amazon and Cetaphil official online stores on Lazada, Qoo10 and Shopee.
While my acne-prone skin still isn't as clear and perfect as I'd like it to be, it's improving slowly but surely, giving me reassurance that it's not an unattainable reality after all.
---
This post was brought to you by Cetaphil.
Photography by Clement Sim.
Originally published on 15th September 2020. Last updated by Renae Cheng on 23rd June 2021.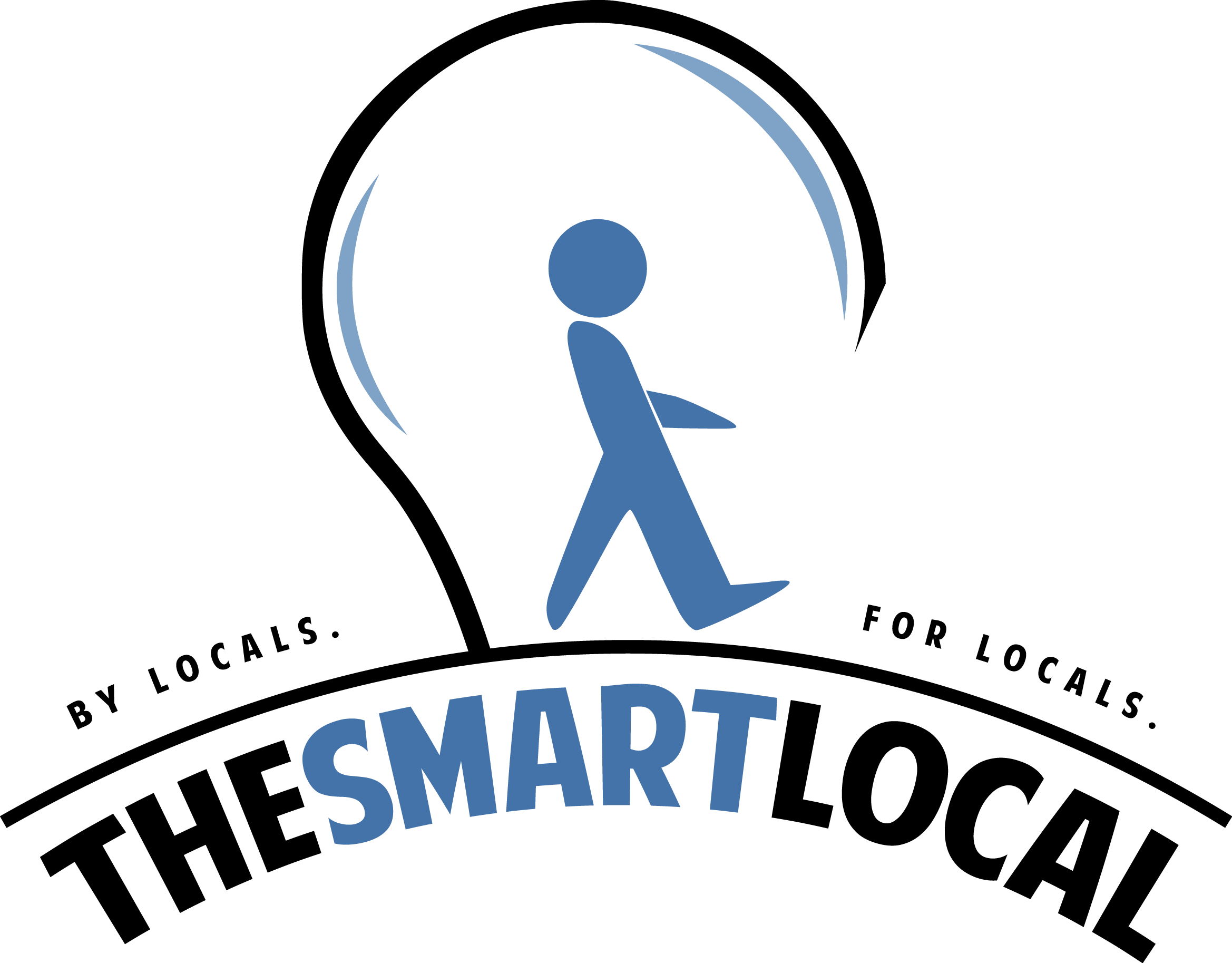 Drop us your email so you won't miss the latest news.