Easy photography tips for your CNY OOTD
---
Chinese New Year is here yet again – the season for unlimited snacking, rounds of ban luck and the inevitable scrolling of OOTD shots on your IG feed. Yup, if you were ever going to up your photo game to flaunt your new threads, the time is now. 
While your CNY outfit remains the star of the show, it also takes a good photographer behind the camera. If you want to stand out from the rest, here are six easy photography tips that you can experiment with this CNY to nail that flawless shot.
---
1. Burst shots – when mom asks you to pose but you want a candid photo
---
Wrong example
---

Wearing: Shilah Dress ($45) from The Editor's Market
Unnatural smiles, awkward postures and the overdone peace sign – not all of us are born models who can strike a pose within seconds. While poses are great if you know how to nail them, the best photos are usually a result of you being comfortable and candid in front of the camera.
---
Right example
---
For those who are camera shy, one tip is to take advantage of burst shots so you can move around and experiment with different angles. It captures you in various positions so you can sieve through the photos to find a suitable one. Twirl your dress, adjust your hair or look in the distance – these will let you appear more natural for a winning photo.
---
2. Grid lines – when your BF keeps framing you wrongly
---
Wrong example
---
It's second nature to position the subject right smack in the middle of the screen when you're helping to take a solo shot. Though there's nothing wrong with that, your photo will look conventional and a tad boring.
---
Right example
---
Wearing: Astrid Slingback Heels in Rose ($44.90) from Sunday Staples
Elevate your shot by turning the grid function on and positioning the subject's face to be at the intersection of the grid lines. Also known as the rules of thirds in the photography world, it will help to draw vision to the subject and create more dimension, so the photo becomes more pleasing to the eye.
iPhone users can go to "Settings", choose "Photos & Camera" and switch "Grid" on, while Android users will have to launch the camera app, go to "Settings" and turn the "Grid Lines" option on.

Wearing: Rose Gold Beth Pearl Necklace ($69) from By Invite Only
---
3. Use autofocus – when your dad keeps taking blur shots 
---
Wrong example
---
We all relate to the frustrating feeling of filtering out a clear photo from the hundreds of blur ones that your friend or relative spammed of you.
---
Right example
---
Wearing: Zariah Dress ($45) from The Editor's Market
Though the manual focus on your smartphone can do the trick, a surefire way to have your shots looking sharp all the time will be to use the Auto-Focus (AF) function. It helps to keep the subject in focus regardless of the movements they make – a perfect way to overcome shaky hands.

Wearing: Gold Fionn Double Pearl Huggies earrings ($69) from By Invite Only 
iPhone users can hold down the focus button for about two second to activate the AF function while Android users can switch it on under Settings.
---
4. Manually adjust exposure – when your friend makes your forehead too bright
---
Wrong example
---

Wearing: Long Sleeve Knot Button Crop Top – White ($24), Flower Print Midi Skirt – Red ($39) and Flower Embroidered Circular Bag – Pink ($34) from Pomelo, Alexis Strappy Clear Heels in Nude $44.90) from Sunday Staples. 
If you're relying entirely on your smartphone to adjust the exposure settings for you, chances are you've probably ended up with way more under or overexposed photos than you'd like. This results in the background being too dark, or your forehead shining brighter than a diamond.
---
Right example
---
Overcome this issue by adjusting the exposure manually, so that you can highlight details of your outfit according to the light. A general rule of thumb is to slightly underexpose your pics for safety – it's easier to edit as compared to overexposed shots that make your subject look too washed-out.
Pro tip: Ensure that your phone's brightness is set to the maximum so you can accurately judge the lighting in your photo.
---
5. Take from a lower angle – so your relatives will think you've gotten taller
---
Wrong example
---
Let's face it – most of us only consider stilettos because we want to look taller. And just like in real life, we too want to recreate that same effect in our photos. This is where camera angles come into play, as having your shot taken from a normal eye level may make you look a tad shorter than you are.
---
Right example
---

Wearing: Summer Rattan Flats in Cream ($39.90) from Sunday Staples, Waleria A-line Midi Dress ($49.90) from Love, Bonito.
To elongate your appearance, simply shoot from a lower angle. Aside from giving you a height boost, it also gives more dimension to the photo than the average shot. This will also come in handy when you want to capture tall buildings or trees in your background.

Wearing: Gold Star Crossed Bracelet ($79) from By Invite Only 
---
6. Play with reflection – for standout OOTDs compared to your cousin's
---
Wrong example
---
Standing against a plain wall is one way to draw attention to your outfit, but it can also make your photo look flat and unappealing.
---
Right example
---
Instead, make use of reflective surfaces like mirrors in your room or at your relative's house – it adds more depth to your pic, giving it a more two-dimensional feel. If you've got a cute cut-out or design on the back of your dress, you can angle your body towards the camera to show it off too.
---
Shop for your CNY ensemble at 313@somerset
---

The newly-opened Sunday Staples store at 313@somerset
Wearing: Floral Front Tie Crop Top – Orange ($49), Belted Wide Leg Pants – Beige ($44) from Pomelo.
If you're planning to do your CNY shopping soon, 313@somerset will be your go-to for all your outfit essentials. They'll have you covered with a wide array of apparel stores including Love, Bonito, Pomelo and The Editor's Market.
To complement your outfits, check out the recently opened fashion accessories store By Invite Only, as well as Sunday Staples for shoes. Cap off your personal style with a new scent from Scent by SIX, a newly-launched fragrance boutique. 
If shopping gets you hungry, quell your appetite at other newly-opened 313@somerset F&B outlets, like the egg-themed restaurant Tamago-EN and Kin Kao Young, that has Thai street food. Other new eateries include Josh's Grill for western fare and Paris Baguette for daily fresh bakes.
Store locations:
By Invite Only: #01-K4
Josh's Grill: #B2-15 to 19
Kin Kao Young: #B2-01 to 03
Love, Bonito: #02-16 to 21
Paris Baguette: #01-27
Pomelo: #B1-23 to 34
Scent by SIX: #B2-30
Sunday Staples: #02-40 to 41
Tamago-EN: #B3-25 to 27
The Editor's Market: #03-01 to 08
As part of the festivities, there are also a slew of deals and promos happening that you won't want to miss out on:
Packs of Blooms
Spend $68* to receive a set of exclusive red packets

Redeem at the Concierge Desk
Date: From now till 11th Feb 2021
Voucher Bonus
Spend $168* to redeem a $10 Lendlease voucher

Redeem additional $15 Lendlease vouchers when

you hit $308*

In-app redemptions are available on Lendlease Plus app
Date: From now till 28th Feb 2021
Auspicious Glamour
Enjoy $10 off with min. $50 spent in a single receipt at participating fashion outlets.

Simply snap a screenshot of the promo code in the Try-Ons video on

313's

Instagram and Facebook and flash it at any participating outlet t

o redeem*

Comment on

313's

IG contest post to mention your favourite outfit from the Try-Ons video and stand to be

one of three

winners to win $80 worth of Lendlease vouchers

each
Date: From now till 28th Feb 2021
Downloading the Lendlease Plus app from the App Store or on Google Play and signing up for a free membership will also give you access to more exclusive benefits.
The first 600 TSL readers who sign up with the promo code <LLPTSLCNY> will receive 5,000 Plus$*. In addition, there's a CNY Hongbao Lucky Dip from now till 28th February 2021.
For existing members, you'll get to enjoy up to 1.5x Plus$ and LBCommunity+ Points if you spend a minimum of $88 at Love, Bonito at 313@somerset.
Psst…there's also a new "Shop Now, Pay Later" option where you can split your purchases into four interest-free payments, with repayments every two weeks via Rely on the Lendlease Plus app. You'll even earn up to 16% cashback by spending a minimum of $60* in a single transaction from now till 11th February 2021. 
As a sweet bonus to welcome you aboard the 313@somerset x Rely experience, the first 100 TSL readers who register for a Lendlease Plus membership via the app using the promo code <313TSL20> will get a $20 Lendlease e-voucher. This can be redeemed at participating stores which accept Rely as a payment mode.
*Terms and conditions apply.
With CNY just around the corner, it's high time you gather your friends and indulge in some much-needed retail therapy at 313@somerset just in time for the celebrations. While you're at it, practise your poses and brush up on your photo-taking skills with these photography tips, so you're all set to usher in the Year of the Ox!
Address: 313 Orchard Road, Singapore 238895
Opening hours: Sun – Thu 10AM-10PM | Fri – Sat: 10AM-11PM
Telephone: 6496 9313
---
This post was brought to you by 313@somerset.
Photography by Pichan Cruz.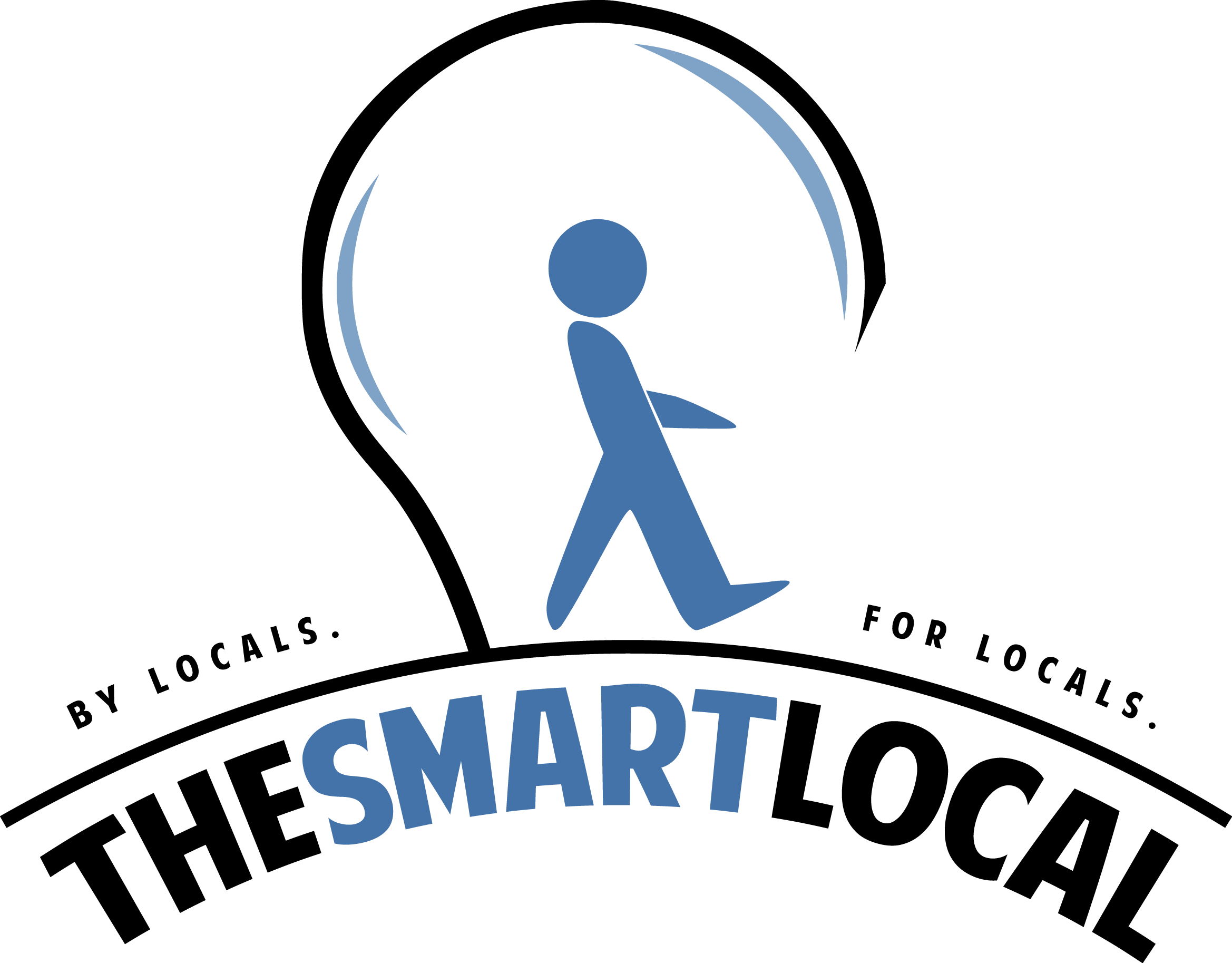 Drop us your email so you won't miss the latest news.