313@somerset x Rely
---
2020 has been a rough year, and a spot of retail therapy could really help to alleviate our woes from the pandemic, economy, and inability to travel. That said, we may not have the heart to splurge on the things we've been eyeing – all for the sake of financial prudence. The good news is, 313@somerset is rolling out a brand new shopping experience with Rely at 0% interest.
People often look at the word "instalments" with disdain, due to the notoriety of sneaky interest rates building up to hefty debt over time. But in this case, the "shop now, pay later" service will be completely interest-free. Just pay a quarter of the price at the point of purchase, and continue knocking the amount off once every 2 weeks for 3 repayment cycles – not a cent more. 
---
How it works – connect your card and pay through an app
---
Rely is a "shop now, pay later" service which is most widely used on Qoo10. For the first time ever, it's partnering with a shopping mall so you can pay for IRL purchases in bits and pieces – without incurring extra costs along the way. This provides a whole new shopping experience, where you can shop now and pay later.
To be eligible for the 313@somerset x Rely "shop now, pay later" service, you'll first have to download the free Lendlease Plus App, available on both Android and iOS devices. Through the app, you'll be able to register for a Rely account. Pssst…read on to find out how you can get an exclusive sign-up bonus.
Connect your debit or credit card to your Rely account, and you can start using the Lendlease Plus App itself to pay later at participating retailers within 313@somerset, for purchases $40 and above. 
Rely supports cards across all the major banks, so your expenditure through the app will go towards earning card rewards. Within Lendlease Plus itself, you'll also be racking up Plus$ reward points which can be used to redeem gift vouchers.
When you buy something using Rely, you can split your purchases into 4 payments without any interest or additional fees. Walk home with your purchases after only paying 1/4 of the cost! The rest of your payments will be automatically charged to your connected card every 2 weeks. 
So for an example where your total bill is $200, you'll pay $50 at the point of purchase, followed by $50 once every 2 weeks for 3 more payments. You'll be able to keep track of your purchases through the app, so no worries on shock deductions or being behind on payment.
---
Free shopping voucher & cashback for Lendlease Plus App users
---
As a sweet bonus to welcome you aboard the 313@somerset x Rely experience, the first 250 TSL readers who register for a Lendlease Plus membership via the app using the promo code <313TSL20> will get a $20 Lendlease e-voucher. This can be redeemed at participating stores which accept Rely as a payment mode. 
Get cashback in the form of Plus$ points when you shop and pay later with Rely via the Lendlease Plus app at participating stores within 313@somerset:
Spend $60 to get

16% cashback

from Mondays to Thursdays, exclusive of PH.
Capped at 20,000 Plus$ points, worth $10 Lendlease e-voucher
Spend $60 to get

8% cashback

from Fridays to Sundays, inclusive of PH.
Capped at 10,000 Plus$ points, worth $5 Lendlease e-voucher.
The $60 has to be made in a single Rely transaction, and each Lendlease Plus member is entitled to a maximum of 3 redemptions throughout the promo period, till 11th February 2021. All redemptions are available on a first-come, first-served basis and while stocks last.
Here's a sneak preview as inspo for what you can spend on within 313@somerset, from clothes, shoes and accessories to beauty and wellness treatments. You can check out the full list of participating stores for even more options to shop now, pay later.
---
313@somerset x Rely – participating stores & beauty services
---
Charles & Keith – shoes, bags & accessories for every occasion
---
Charles & Keith (#02-46) is a footwear go-to whether you're after chic yet comfy flats, formal-ready heels or elegant in-betweens that are dressy enough to elevate your casual wear without looking over the top. To complete your OOTD while keeping your belongings at bay, store your barang-barang in their selection of totes, purses and crossbody bags.
A reliable and fashion-forward new handbag could be priced $75, but you can walk home with it for just $18.75 and start flaunting it on-the-go.
---
Playdress – affordable clothing designed specifically for Asian body shapes
---
The affordably-priced designs from Playdress (#03-16), spanning basic tops and bottoms all the way to elaborate rompers and dresses, are crafted with Asian body shapes in mind. This means pieces that will hug your figure in all the right places, and sleek silhouettes that don't compromise on comfort. 
Let's say a classy midi dress priced $42 caught your eye. For just $10.50, you get something that's office-appropriate yet date night-ready.
---
Elements Wellness – spa with TCM, slimming treatments & onsen therapy
---
Rest assured that you're in good hands at Elements Wellness (#B2-50), composed of a team of skilled therapists who have even attended to an Olympic swimmer. Their philosophy is to combine tried-and-tested techniques with new-fangled technology to cure what ails you.
Swing by for a facial or massage to melt the stress away, or opt for more tailored treatments like their detox weight management programmes, TCM therapy and chiropractic services. They also have a jacuzzi spa treatment where you can take a relaxing dip and feel the stress of the world just melt away. Best part is? You only need to settle 25% of your treatment cost, and pay the rest later.
---
L.E. Underground – 30+ sneaker brands including Nike, adidas & PUMA
---
Find the latest drops as well as timeless classics at L.E. Underground (#03-22), which carries over 30 renowned brands under one roof. From comfortable yet stylish footwear companions for your active lifestyle to everyday outfit-completers to up your street cred, you can choose from the likes of Nike, adidas, PUMA, Reebok, Vans, Converse and New Balance.
Assuming the average pair of kicks cost $130, you'll be all set to slip them on and be out of the door at just $32.50 for the initial payment. Try finding a better deal anywhere else!
---
Well Bred – streetwear fashion across different brands
---
A one-stop shop for all hypebeasts and hypebaes, Well Bred (#04-18) curates streetwear labels from across the globe. Find famous brands like Acmé De La Vie (ADLV) from South Korea and American favourites like Champion and Ripndip – yes, the one with the cheeky middle-finger cat mascot.
If you fancy owning a chic ADLV t-shirt priced $85.90, all you have to do is pay later using Rely via the Lendlease Plus app and it'll be yours for $21.50.
---
Shop now and pay later at 313@somerset with Rely
---
We get it. Sinking a hefty portion of your paycheck into a pair of shoes or a cute new handbag can be tough, but what's life without the occasional indulgence? Plus, these items are necessities. And if they can put a smile on your face because of how comfy, functional and stylo-milo they are, more power to you!
313@somerset x Rely is making it easier to get your favourite buys by allowing you to split your purchases into 4 payments, without any interest or additional fees. You'll pay only 25% of your purchase upfront, and settle the rest across a comfortable payment period of once every 2 weeks. Take advantage of this free "shop now pay later" service for your Christmas shopping!
Now you'll get to enjoy all the perks of shopping at brick and mortar stores, touching and feeling the wares and getting to try stuff on to ensure a perfect fit. Shop and pay later with ease using the Lendlease Plus app, accumulating Plus$ points as well as your own credit or debit card rewards. 
Keep tabs on your automatic payment deductions for the following weeks to come, and make use of the member-exclusive cashback rewards and e-vouchers. With all these added benefits and the option to pay in interest-free payments with no strings attached, there's never been a better time to whip out your wishlist and make a beeline for 313@somerset.
---
This post was brought to you by 313@somerset.
Photography by Tan Wen Lin.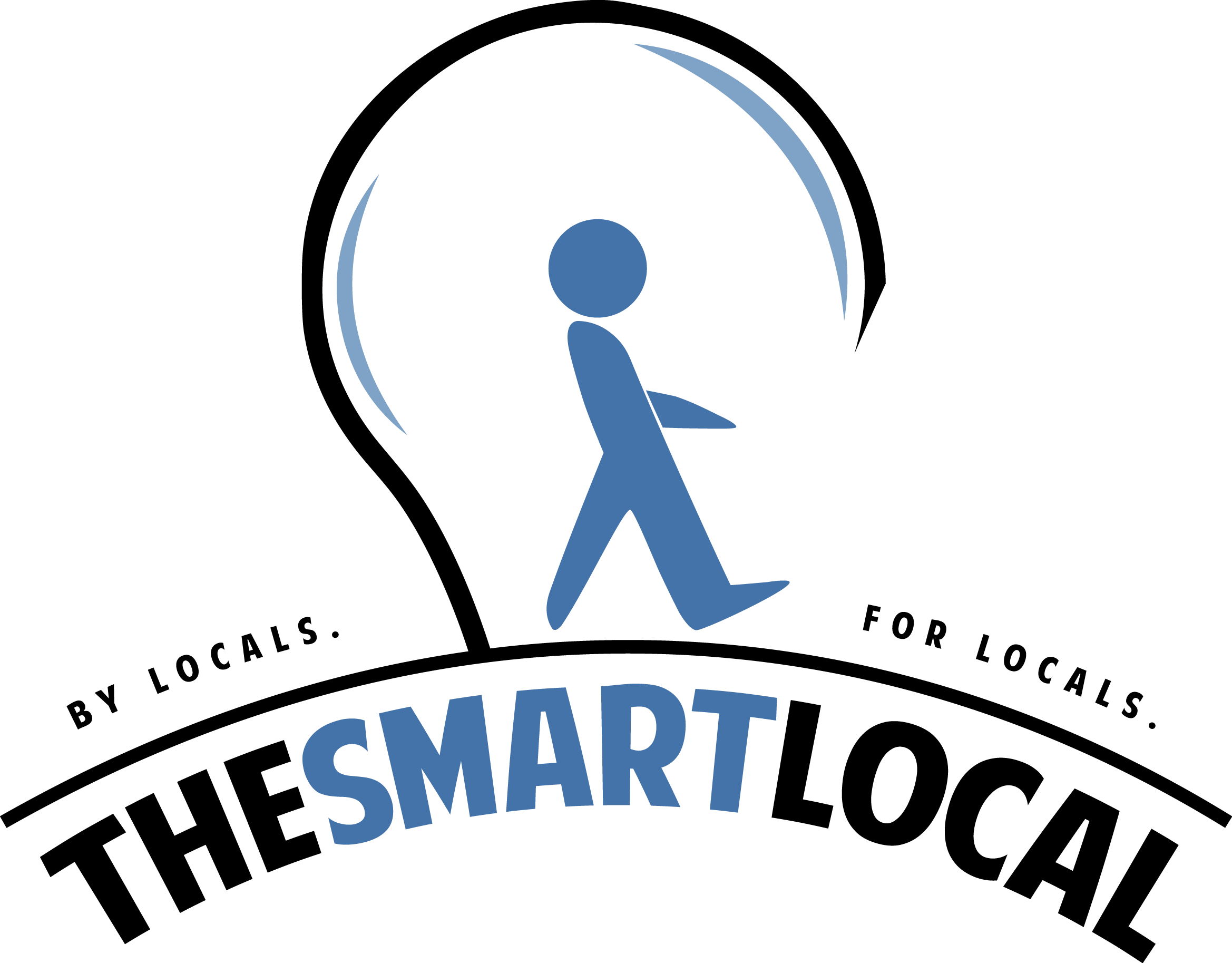 Drop us your email so you won't miss the latest news.