Classes & activities for kids with DBS/POSB Card discounts
---
The December school holidays are just around the corner, much to the glee and anticipation of kids. But with travel plans still on the back-burner, your little ones might very well have their eyes stuck to a TV or iPad screen the entire time. 
If you're looking for ways to keep your kids entertained and their brains active and alert at the same time, check out these 11 classes and activities for kids that you can sign them up for. Additionally, parents who are DBS/POSB Cardmembers will get to enjoy exclusive savings.
---
1. Grow your own edible plants – 10% discount at Edible Garden City
---
Image credit: Edible Garden City
For a change of scenery from concrete walls in school and at home, enrol your kids in a workshop by Edible Garden City for a good frolic among Sentosa's nature while learning more about gardening and our nation's rich history. 
With the Wartime Food and Sustainability Workshop, kids will get to explore how their great-grandparents used to grow their own spices and herbs, to flavour dishes that were largely tapioca-based. 
As part of the gardening-based workshop, you'll be able to learn about gardening alongside your budding eco warriors while growing your own tapioca plants. When you sign up for their programmes this holiday, DBS/POSB Cardholders will get 10% off the Wartime Food and Sustainability Workshop (U.P. $68).
Note: This workshop is suitable for all ages 3 and up, children under 12 should be accompanied by a parent or guardian. Workshop will be conducted in English.
Valid from now till 9th May 2021.
Find out more about DBS/POSB's Edible Garden City discounts
---
2. Craft project boxes – 25% off Tinkerer by Let Kids Be Kids
---

Image credit: @tinkerersteambox
For kids that enjoy building things out of little knick-knacks they find around the house, the Tinkerer STEAM box by Let Kids be Kids would be the perfect tool to help them unleash their creativity and get a head start in the academic world, and have fun while doing so.
Designed by educators and child psychologists, there are three different kids' activity boxes with varying levels of difficulty – Wonder (age 3-5), Odyssey (age 6-8) and Explore (age 9-12). They even have a subscription plan that sends you a new box every month. 
But for those who'd like to test the waters first, get 25% off a Tinkerer STEAM box (U.P. $51) when you pay with your DBS/POSB Card. 
Valid from now till 31st March 2021.
Find out more about DBS/POSB's Tinkerer by Let Kids be Kids discounts.
---
3. Cooking classes –  Up to 60% off at ABC Cooking Studio
---

Image credit: ABC Cooking Studio
You've probably told your kid to "stay out of the kitchen when mummy's cooking" for safety reasons. But if you've noticed that they've been wanting to get in on the cooking, sign them up for the Kids Cooking Course at ABC Cooking Studio where they'll be able to create their own desserts and spaghetti in a safe and supervised environment.
There are also a whole range of courses for adults to learn how to make bread from scratch, bake fluffy cakes, and even create Japanese treats like wagashi confectionery, so you know you'll be getting bang for your buck.
With your DBS/POSB Card, cop a membership to ABC Cooking Studio at $55 (U.P. $140). Existing members also get an additional 5% off regular-courses with a minimum purchase of $1000. 
Valid from now till 31st July 2021.
Find out more about DBS/POSB's ABC Cooking Studio discounts.
---
4. Theatre and performing arts classes – up to 15% off at MindChamps Enrichment Academy
---
If keeping your child's brain from turning into mush is on your agenda this school holiday, consider enrolling them in enrichment programmes at MindChamps Enrichment Academy where you'll get up to 15% off Enrichment Academy Programmes when you pay with your DBS/POSB Card. 
Their renowned Reading & Writing programme (N1-P6) sparks a love for reading and helps your child master the art of writing, while their Champion Mindset Theatre (N1-P3) curriculum focuses on developing confidence, creativity and collaboration. There's also a PSLE Success programme (P5-P6) which aims to remove roadblocks in your child's 2021 PSLE preparation process.
Valid from now till 30th November 2020.
Find out more about DBS/POSB's MindChamps Enrichment Academy discounts.
---
5. Clay crafting sets for kids and adults – 20% off from KlayKit
---

Image credit: KlayKit
90s kids would remember getting down and dirty at the sandpit playgrounds beneath our flats. Though most of these sandpits are now gone and transformed into rubber mat flooring, KlayKit offers a comparable sensory experience for your child. Despite being a simple activity, fondling with clay actually helps to boost your child's concentration and imagination.
Not only are these kits suitable for your young ones – they have a de-stress box for adults too. With a DBS/POSB Card, enjoy 20% off regular-priced items on the KlayKit website for an enjoyable and therapeutic experience that both you and your kids can share together.
Valid from now till 31st December 2021.
Find out more about DBS/POSB's KlayKit discounts.
---
6. Pick up Python coding – up to 10% off with Coding Lab
---

Image credit: Coding Lab
Ask me what Python was when I was in primary school and I would have confidently told you it was a type of snake, not a programming language. But with the start of mandatory coding lessons in all primary schools this year, give your kids an early foothold in the world of code with Coding Lab.
Enrol your kids in a Coding Lab course this school holiday with your DBS/POSB Card and get 10% off all online and offline courses for coders aged seven to 18, complete with a complimentary online two-hour class (U.P. $55). 
Valid from now till 30th June 2021.
Find out more about DBS/POSB's Coding Lab discounts.
---
7. Flexible online tuition – $50 off with Superstar Teacher
---
Image credit: Superstar Teacher
Enrichment lessons during the school holidays often start early in the morning. Which means that you'll have to wake up at the crack of dawn to get your kid up, feed them and send them to class. But with Superstar Teacher's flexible timings, your kid will be able to actually enjoy their holidays, sleep in AND get a head start on their peers by learning new topics in advance. 
As an interactive online learning platform, your kids will get to have real-time communication with their online mentors while going through video lessons. Expect quizzes and auto-marking assessments for your kids to practise on, and save $50 off primary and secondary online courses when you sign your kids up for Superstar Teacher with your DBS/POSB Card.
Valid from now till 30th April 2021.
Find out more about DBS/POSB's Superstar Teacher discounts.
---
8. Science lessons (Holiday & Regular) –  5% off with MetaQuest
---
Image credit: MetaQuest
One of the best things about studying science is the hands-on learning you'll get in the labs, worlds apart from reading off powerpoint slides. Unlike most tuition centres where your kid will spend time mostly staring at pen and paper, MetaQuest incorporates interactive activities and experiments to enhance your child's learning.
This coming school holiday, enrol your kids in their two-day workshops for kids who will be in Primary 4-6 in 2021 to prepare them for topics they'll learn the next school year. DBS/POSB Cardholders get to enjoy 5% off MetaQuest's Holiday and Regular programmes too.  
Valid from now till 31st December 2021.
Find out more about DBS/POSB's MetaQuest discounts.
---
9. Holiday and Regular lessons – 5% off at The Write Connection
---

Image credit: The Write Connection
Anyone who has done a PSLE English Paper would tell you that being able to score is not only about being grammatically correct. To give your kid an upper hand before the 2021 school year, enrol them in The Write Connection's Writing Enrichment programme for kids entering P1-6. They'll be taught the skills, strategies and techniques to craft top-notch compositions.
Besides this regular programme, they also have a bunch of other Holiday programmes and short courses like their Five-Day Write Away Programme for primary schoolers – all of which you can get 5% off when paid with your DBS/POSB Card. 
Valid from now till 31st December 2021.
Find out more about DBS/POSB's The Write Connection discounts.
---
10. Specialised Live Online Programmes – 10% with Tenopy
---

Image credit: Tenopy
Whether your child is struggling in a particular subject or needs a slight boost in all areas to bump their aggregate score, Tenopy has an extensive range of programmes for students to improve in English, Math and Science. 
Far from snooze-worthy lesson videos, the interactive sessions are designed to not only keep your kid entertained, but help them pick up necessary skills for the upcoming school year as well.
Besides their currently ongoing holiday programmes, go for the free trials for their 2021 classes to get a glimpse of their unique online teaching methods and curriculum design. DBS/POSB Cardmembers get 10% off all purchases.
Valid from now till 31st December 2020.
Find out more about DBS/POSB's Tenopy discounts.
---
11. IB, SAT and IGCSE online tuition – 12% off with Tutopiya
---

Image credit: Super Tutoring
Most tuition centres and private tutors in Singapore are only familiar with the PSLE and GCSE curriculum, which makes it a challenge to find tutors for your kid who's enrolled in an IB, IGCSE or SAT programme. But with Tutopiya, you'll get access to screened and trained home tutors who are familiar with these programmes to guide your child.
They provide flexible e-tutoring timings which suit your child's schedule. This way, they'll have equal amounts of play and work this holiday. DBS/POSB Cardmembers can also get 12% off online classes.
Valid from now till 31st December 2020.
Find out more about DBS/POSB's Tutopiya discounts.
---
Save on kids activities in this holiday with DBS/POSB Cards
---
Travel may have been halted for now, but it doesn't mean that we can't still have a local fun with our little ones. For those who've exhausted ideas to substitute the annual family trip, these kids' activities and classes will give them something to be excited about this holiday – all while picking up new skills. 
What's more, you'll even be able to save on these activities with your DBS/POSB Card. Besides deals on kids activities, your DBS/POSB Card also gives you access to other 1-for-1 deals, bonus Cashback for shopping and dining and even staycation discounts at luxury hotels around town. 
2020 has no doubt put us through the wringer – but with your DBS/POSB Card in hand, you'll be able to end the year off on a good note. 
---
This post was brought to you by DBS
Image credit (clockwise from top right): ABC Cooking Studio, Tinkerer, Edible Garden City, TheSmartLocal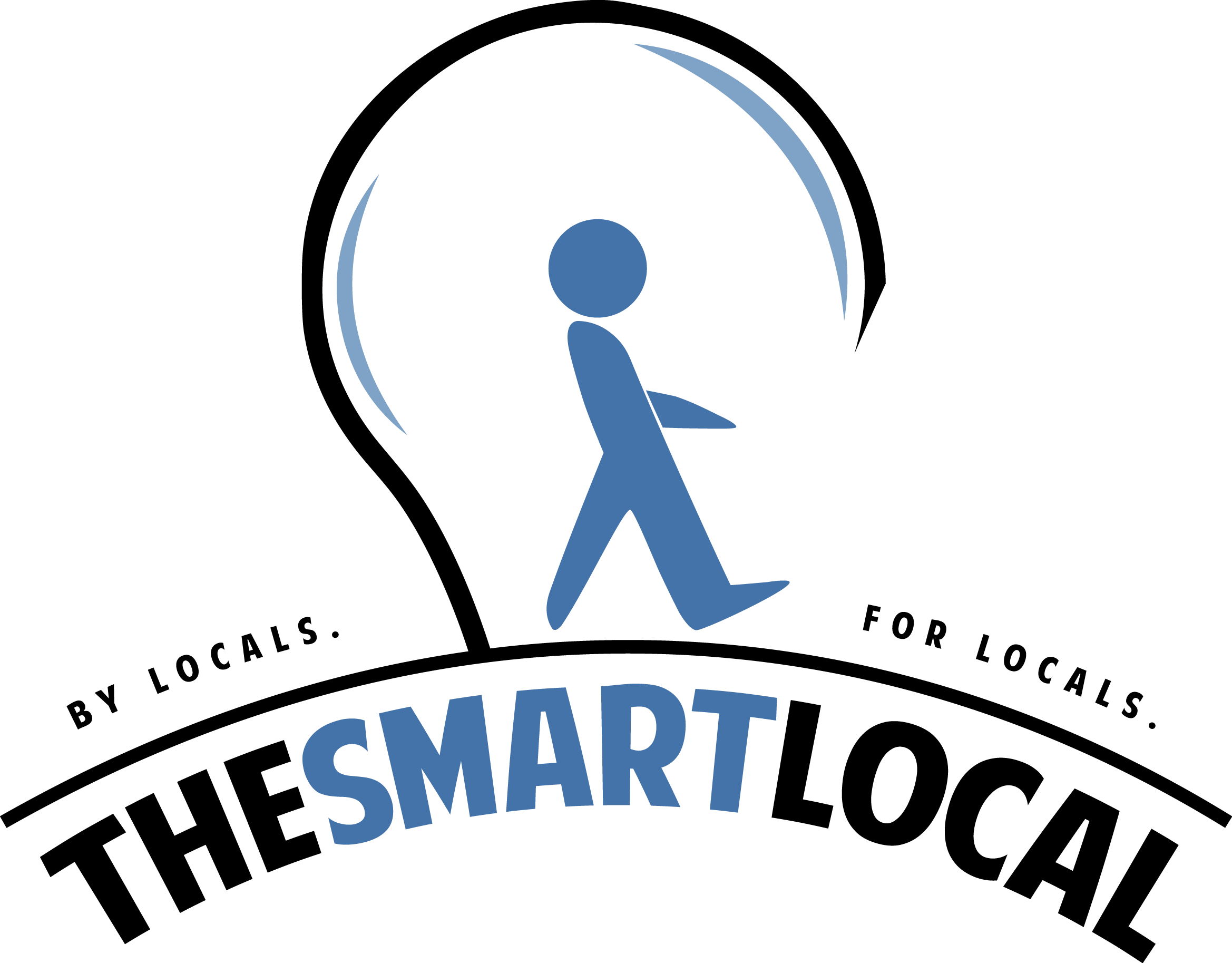 Drop us your email so you won't miss the latest news.