Hotpot tips & hacks for CNY reunion dinners
---
Chinese New Year reunion dinners are a good time for friends and families to catch up over sumptuous food. Though, let's be real, the process can require a ton of prep. Enter hotpots – a crowd-pleaser that is convenient to do. Not to mention, if you think outside the box, you can even elevate your hotpot dinners to a restaurant-level experience. 
Here are six tips & hacks for a homemade hotpot dinner to impress your friends and family and make your upcoming CNY reunions a roaring success.
*Note: All discounts and items featured are accurate at time of publishing. 
---
1. Recreate your fave hotpot with ready-made soup bases 
---
Making a rich hotpot broth requires way more time to prepare than it takes to slurp it down. Those who've tried cheffing it up in the kitchen will know that it can take several hours just to infuse a broth with ample flavour. 
If you're pressed for time, save the hassle by ordering pre-made hotpot staples. You can find classics such as Haidilao Mushroom Flavour Hot Pot Seasoning (16% off)  and Tomato Flavour Hot Pot Seasoning (20% off) amongst others. Simply mix in some hot water to turn them into flavourful soups. 
Pro tip: Pre-made mixtures like this also double up as seasoning for food so you can add it to any vegetables or meats you stir-fry.
Get hotpot staples.
---
2. Level up your spread with atas CNY ingredients 
---

Image credit: Eatbook
Ingredients such as abalone, fish maw and prawns are basically representative of CNY, which is why you should indulge in them during your reunion dinners. Simply having these items available for guests on the day itself instantly elevates your hotpot meal to a more atas level. 

Birds nest
Image credit: Eatbook
Fortunately, Amazon Fresh has a large variety of these CNY specialties you can order to give your reunion dinner a festive uplift. With items ranging from Fortune Braised Abalone (36% off) to New Moon Bird's Nest with White Fungus Rock Sugar (50% off), we're spoilt for choice this coming February.
Shop for CNY essentials.
---
3. Add KBBQ into the mix with a 2-in-1 hotpot grill
---
If you're keen to bring a barbeque experience to the comfort of your home during your hotpot dinner, perhaps getting a 2-in-1 hotpot grill is the way to go. 
With the rising popularity of K-BBQ, yakiniku and mookata amongst other experiences, getting a multitasking product like the Powerpac 2 in 1 Steamboat and BBQ provides us with the best of all worlds. 
P.S. If you're looking for last-minute dining essentials for CNY, check out the selections on Amazon Fresh. Prime members can also get free 2-hour delivery on orders over $60.
Browse Hotpot appliances.
---
4. Let guests DIY their own condiments & sauces
---
Pairing your ingredients with condiments and sauces is iconic of the hotpot experience. So, if you want to up your reunion dinner game, you can provide fancy-looking condiment trays for each guest to DIY their own sauces.
Not only is it more hygienic than having everyone share sauce bowls, it recreates the experience of dining out in a restaurant like Haidilao. 
Get tableware items.
---
5. Create your own next-level CNY snack platters for guests
---
As we've seen from Haidilao, it's important to prevent our guests from getting hangry. We can do this by serving them some snacks while they're waiting for dinner to start. Unleash your creativity by DIY-ing snack platters with novelty items like Lindt Lindor Milk Chocolates and Oreo Red Velvet Sandwich Cookies amongst other things. 
For those who want to create a more "local" experience at home, you can also order items from small businesses such as IRVINS and Hook Coffee which has a CNY Special Edition Pack.
Get festive snacks.
---
6. Keep the room at a cool temperature to avoid hotpot fumes
---
A downside of having a hotpot meal is that the fumes will make the room temperature much warmer. Combine this with a spicy soup or sauce and you're basically guaranteed a reunion dinner sweat fest. 
To avoid this, ensure everyone is kept cool during dinner by switching on your AC or using fans like the Xiaomi Mi Smart Standing Fan 2. 
At the same time, improve the air quality at home by bringing out an air purifier to clear out the BBQ smoke. At least you won't have to smell like grease and oil at the end of the night. 
Tip: Those who need new appliances at the last minute can sign up as a Prime member on Amazon.sg to get free one-day delivery on eligible items. 
Get home appliances.
---
Bonus: Turn your Mahjong table into a spare dining table 
---
Mahjong tables aren't just props for you to roll some dice and place some tiles. They can also double up as makeshift dining tables too. 
With a smorgasbord of hotpot ingredients to choose from, most of our dining tables will undoubtedly be filled with tonnes of food, plates and utensils. To declutter the area where you'll eat, just use a Mahjong table to hold extra ingredients and drinks.
Even better, you'll also already have the table all set up for a round of post-dinner mahjong to keep your friends and family entertained. 
Or if you're gunning to make your post-dinner games night a roaring success, Amazon.sg is chock full of fun things to order – with anything ranging from Nintendo Switch Console (14% off) to Hasbro Clue Game.
Get entertainment items.
---
Extra tips for CNY prep
---
While we usually look forward to CNY celebrations, preparing for the occasion can be a feat. To make the entire process more seamless, it's important that you have the right tools to keep your house clean and entertain your guests. 
No worries if you don't, because you can easily get a wide array of CNY ingredients, appliances and decor at Amazon. Those with a Prime membership can get orders as early as the next day that'll be a godsend for last-minute prep. 
If you need something for spring cleaning, you can purchase items like Dry/Wet Spin Flat Mop to mop away any bad luck before the big day. 
There are even plenty of hampers and gift sets like the New Moon Prosperity Pen Cai Gift Set to get for your loved ones.
You can even make the entire experience feel a little more bougie by popping open that bottle of champagne.
Get spring cleaning items, kitchen and dining items, and gifts and festive decor. 
---
Get CNY deals on Amazon.sg and Amazon Fresh
---
Make your reunion dinners a 10/10 success by turning it into a Haidilao-level kinda meal with these small hacks. Not only will these tips create a more satisfying meal, they're also easy to do. 
For more CNY meal inspiration, check out the Amazon Fresh shoppable recipes page, where you can easily purchase the ingredients needed for each recipe from Amazon Fresh and Amazon.sg. 
The best part is that Amazon Singapore will offer Chinese New Year deals across categories – from Grocery to Home and Kitchen – from now till 2nd February 2022, while stocks last. Keep your eyes peeled for the following: 
Up to 25% off

Chinese New Year essentials

Up to 18% off

Hotpot Essentials on Amazon Fresh

Up to 15% off

Home and kitchen items, electronics, and toys
First-time customers on Amazon.sg and Amazon Fresh will also get $18 off with a minimum spend of $88 on their first order.
To top it off, if you get an Amazon Prime membership ($2.99/month), you'll receive a whole bunch of other benefits to make your CNY prep a breeze: 
Amazon.sg:

Free delivery on eligible items, which you can get as fast as the next day. 

Fresh & Fast:

Free 2-hour delivery for groceries and daily essentials on orders above the minimum amount, with access to exclusive weekend promos and 1-for-1 deals on

Watsons' products

till 6th February 2022.  

Other perks:

Full access to Prime Video and Prime Gaming for unlimited entertainment.
While social gathering restrictions will remain unchanged this CNY, we can still spread the festive joy by sending Amazon.sg Gift Cards to the loved ones who might not be able to visit.
You can even use these in place of cash angbaos, so cheers to a prosperous start to the Year of the Tiger!
---
This post was brought to you by Amazon Singapore.
Photography by Ian Sim.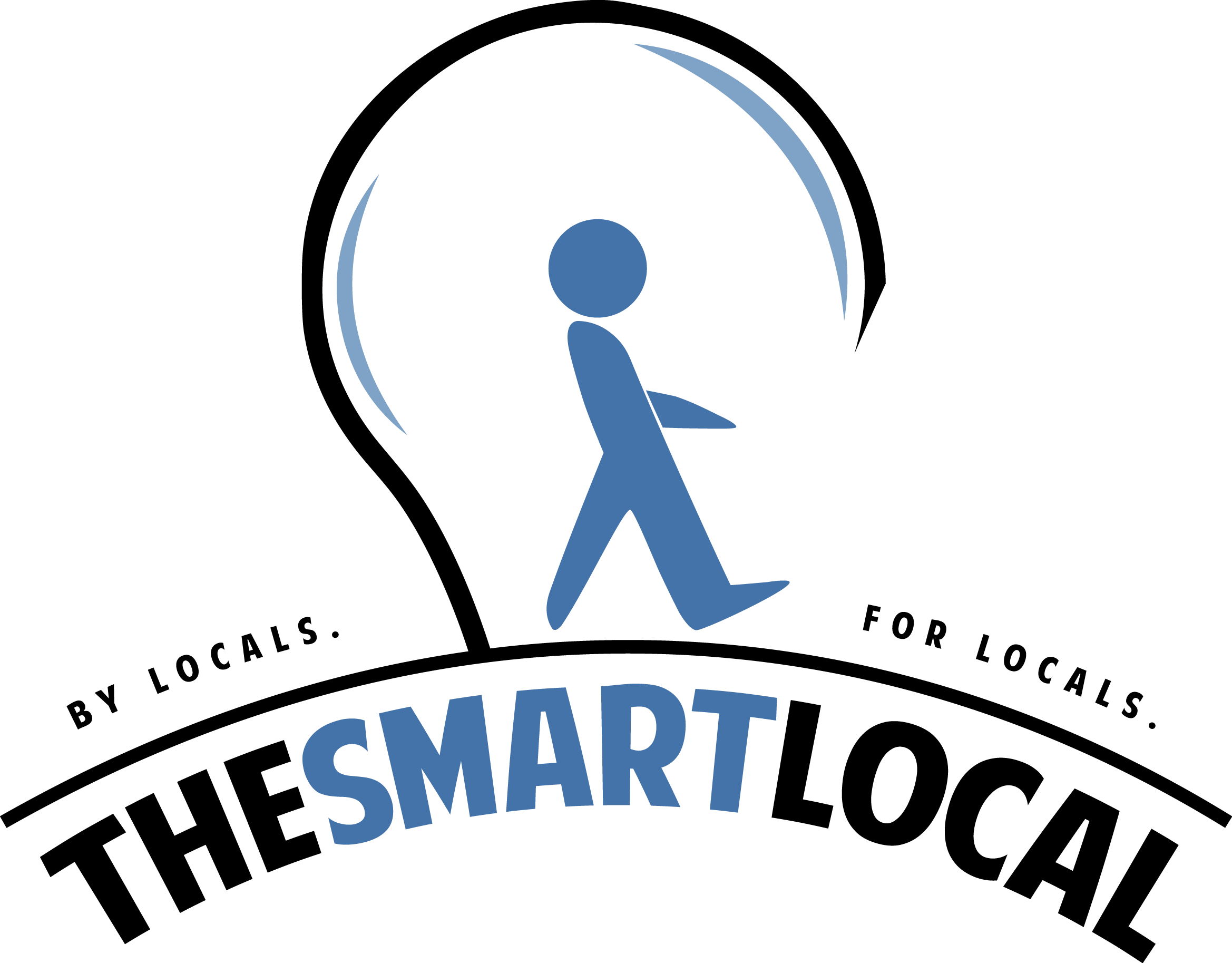 Drop us your email so you won't miss the latest news.