December getaways in Asia from Singapore
Image adapted from: @nopasanadatravel, @pommieoz, and @_neobe_
December is still a ways away, but it's always wise to plan your next getaway in advance to avoid the hefty EOY price hike.
And because we understand that most of you have busy schedules that prevent you from researching and planning your trips, we've found you 8 of the most affordable December getaways within Asia* to keep within your sights.
Prices in this article are the cheapest we could find, accurate as of 14 Sep 2018.
1. Stroll on Langkawi's mesmerising beaches – from $188
For: the beach-loving traveller
Think of Langkawi, and the first thing that immediately comes to mind is its gorgeous collection of beaches – a mere 2h flight away from Singapore. A must-visit amongst these is the popular Pantai Cenang, which offers a long stretch of clean, white sand with fantastic views of the far-off western islands in the ocean. Water activities are also available here, like jet-skiing and parasailing.
If you're looking for a more tranquil, relaxing experience, check out the other beaches scattered around the island; as they're not as well-known as Pantai Cenang, you can expect them to be less crowded. Pay a visit to Pantai Pasir Tengkorak, which is usually empty, making it perfect for quiet swimming or sunbathing sessions.
Image credit: @suzainaabdullah
Check out our article on Langkawi here.
Cheapest time to travel: 10th Dec to 20th Dec
Price: From $188
When prices will rise: 21st Dec onwards
2. Marvel at the puffy Chocolate Hills in Bohol, Philippines – From $427
For: the nature-loving traveller
Image credit: The Crazy Tourist
In the Philippines, people flock to Manila for the city life and Boracay for the beach life. Wait till you hear about Bohol, which offers a completely different experience: the jungle life. Located approx. 2 h 18 min away from Boracay by ferry and plane, Bohol's most distinctive features are the Chocolate Hills, so named for their semblance to puffy, rising buns not unlike those sold by Pappa Roti.
Image credit: The Crazy Tourist
Continue exploring Bohol and you'll chance upon the Bamboo Hanging Bridge, which is, very literally, a bridge woven entirely out of bamboo and stretches across a river. Or make your way to the Tarsier Conservatory, where you'll find colonies of a critter unique to the Philippines: the adorable tarsier.
Image credit: The Crazy Tourist
Cheapest time to travel: 1st Dec to 11th Dec
Price: From $427
When prices will rise: 12th Dec
3. Watch Studio Ghibli's films come to life on Haikou's streets – from $484
For: the nostalgic traveller
If you're a fan of Studio Ghibli's films and its distinctive art style, you'll love the architectural design of Haikou, China. Walk through the streets of Qilou Old Street, and you'll find yourself hemmed in by Sino-European-style buildings, which marry Chinese and Western architectural features – these look like they're pulled straight out of Kiki's Delivery Service.
Or if you're a diehard fan of the iconic Spirited Away, check out Baijinmen Seafood Restaurant, whose exterior boasts a colourful explosion of neon colours that resemble the Bath House where Sen meets No-Name.
Check out our article on Haikou here.
Cheapest time to travel: 1st Dec to 10th Dec
Price: From $484
When prices will rise: 11th Dec
4. Be enthralled by the beauty of Vietnam's cultural history in Hanoi – from $277
For: the culture buff
Image credit: @pommieoz
Vietnam has a fierce pride for its rich cultural history, and it proves this by faithfully preserving many of its historically important buildings. The Imperial Citadel of Thang Long is one of these, a UNESCO World Heritage Site that dates far back in Vietnam's history to the Lý Dynasty.
Perfume Pagoda is another location that is worth a visit. As one of Vietnam's oldest Buddhist temples, it's unique for having been built directly into the Huong Tich mountains. Perfume Pagoda also carries distinct Japan vibes, with many of its structures resembling what you can find in Japanese Shinto temple compounds, starting from the stone lanterns that line the pathways.
Stone lantern in Perfume Pagoda
Image credit: @trvlbee
That's not all Hanoi has to offer. It is also a food paradise, with locals plying the streets with the region's best dishes. Apart from all-time favourites like phở and bánh mì, expect to find bún chả, a uniquely Hanoian delicacy that is a blend of the heavy richness of grilled fatty pork with the lightness of boiled white rice noodles and assorted herbs.
Image credit: Dash of Fresh
Cheapest time to travel: 10th Dec to 18th Dec
Price: From $277
When prices will rise: 19th Dec
5. Go temple-hopping around Angkor Archaeological Park in Siem Reap – from $278
For: the history lover
Image credit: @marcus_on_site
Cambodia is best known for its temples, and Angkor Wat Archaeological Park boasts the largest cluster in the country. The most iconic temple in this UNESCO world heritage site is none other than the eponymous Angkor Wat itself, well known for its cone-like towers that spiral towards the heavens.
Don't limit yourself to exploring just Angkor Wat alone, as the complex boasts a whole host of other fascinating temples. Bayon Temple is one of these, and has the very intriguing feature of serenely smiling faces carved on its stone towers.
Image credit: @bonjourneyyy
Your journey to Siem Reap shouldn't start and end with the temples, as there's no end to the unorthodox things you can do here. For instance, ditch your vehicular transport and switch to the traditional flat-bottomed riverboat when you're touring the floating village Kompong Khleang, where you'll be rewarded with views of the flooded forest and the stilted buildings of the village.
Image credit: @_neobe_
Cheapest time to travel: 3rd Dec to 11th Dec
Price: From $278
When prices will rise: 12th Dec
6. Hang out with elephants in Chiang Mai's Elephant Jungle Sanctuary – from $350
For: the adventurous traveller
Image credit: @elephantjunglesanctuary
Thailand, the Land of Smiles, has more to offer than paradise on its beaches. Paradise also takes shape in the form of the elephants that reside in Chiang Mai's Elephant Jungle Sanctuary. Here, you'll be able to feed the elephants with the help of the friendly guides on-site. You can even bathe them and join them in their mud baths.
Visit the eponymous Giant Chiang Mai, a Bodhi tree that has grown to awesomely massive proportions and looks like it could potentially be a terrifying new monster on the movie set of the new Jumanji. Wooden walkways built around the tree allow you to scale the tree, offering you a bevy of fantastic spots for stunning photography. Check out our full guide on places to visit in Chiang Mai for beautiful outdoor photography here.
Cheapest time to travel: 1st Dec to 12th Dec
Price: From $350
When prices will rise: 13th Dec
7. Take the path less traveled by exploring Luang Prabang in Laos – from $408
For: the maverick traveller
When we think of potential holiday destinations, Laos often doesn't appear within our sights. This is truly a pity, as Laos is a veritable goldmine of cultural and environmental attractions, with Luang Prabang playing host to a good number of these.
Image credit: @mariusgoe_
To start with, pay a visit to Tad Sae Waterfall, where you'll be treated to gorgeous views of the water rushes pouring over limestone formations in the midst of jungle foliage.
Continue your trawls through Luang Prabang by embarking on an exploration of the Pak Ou Caves. A historically important holy site in Laos, the Pak Ou Caves are split into 2 sections and are decorated with over 4,000 wooden Buddha icons. Swing by the upper section and you'll be rewarded with breathtaking views of the Mekong River that flows just beside the caves.
Image credit: @nopasanadatravel
Cheapest time to travel: 10 Dec to 16 Dec
Price: From $408
When prices will rise: 17 Dec
8. Check out Penang's street art collection on the streets of Georgetown – from $179
For: the artsy traveller
Malaysia's Pearl of the Orient, Penang, is the perfect place to go to for a quick, affordable getaway. And Georgetown is a place you won't want to miss out, as its Heritage Trail not just allows you to explore Penang's history, but also boasts a wealth of quirky street art that decorate its walls and walkways.
No trip to Penang is complete without savouring the local street delicacies, beginning from a nice, warm bowl of the signature Penang Assam Laksa for its spicy, sour tang to a cool bowl of chendol to beat the heat.
Penang Assam Laksa
Image credit: Kelvin Eng
Check out our article on Penang here.
Cheapest time to travel: 3 Dec to 13 Dec
Price: From $179
When prices will rise: 14 Dec
Easier flight delay claims with PolicyPal
Image credit: PolicyPal
We've all experienced the frustration of flight delays. This is especially horrifying when we have connecting flights to catch – a delay of just 1 hour can prove fatal and we may end up missing the flight to our intended destination entirely.
And when you file for flight delay claims, you have to go through a tedious process involving paper filing, submitting the claim, and then wait for said claim to be processed.
Enter PolicyPal, which is here to save the day as a one-stop platform for you to manage, buy, and claim your insurance, ranging from Life, Endowment, Retirement to Motor, Travel and Pet insurance. PolicyPal has collaborated with ERGO, a primary insurance arm of Munich Re, to come up with a new Annual ERGO Automated Flight Delay Insurance Plan, which completely removes lengthy claims processes with their blockchain-powered insurance. Simply submit a claim in the PolicyPal app when your flight is delayed and you'll instantly receive your payout. Find out how here!
Simply follow these 4 easy steps to hop on board:
Visit PolicyPal website or download PolicyPal's app.
Purchase the ERGO Annual travel plan* (Individual) with your credit card.
Share your flight details with PolicyPal every time you travel.
Once your details are approved, you'll be added to a virtual peer-to-peer (P2P) pool on the PAL Network blockchain technology.
Flight delay claim payouts will be credited directly into your bank account as per policy terms.**
*Terms and conditions apply.
**Only applicable for round-trip flights originating from Singapore.
**Only applicable for 6 hours of delay and above.
On top of this, when you make any insurance purchases through the PolicyPal website and app, you'll enjoy a 5% cashback. And if you make any purchase above $25, enjoy an additional 10% off. Simply use the code "TSL10" when you checkout.
---
This post was brought to you by PolicyPal.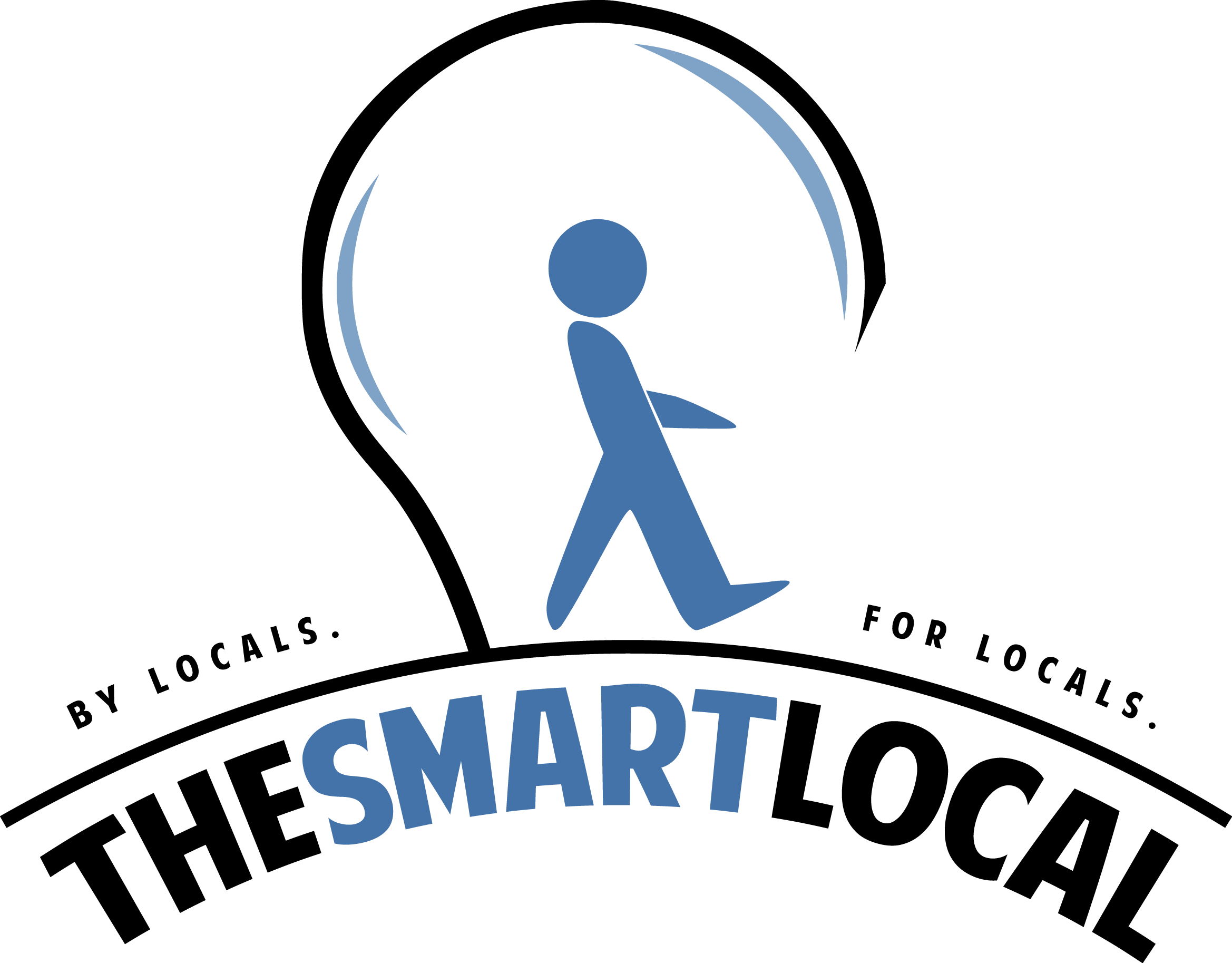 Drop us your email so you won't miss the latest news.