Krabi holiday guide 
---
Image adapted from: @joyzels, @photonbyandy soul-searchingjourneys
If your definition of a perfect holiday includes laying back on pristine white sand with your sunnies and a coconut in hand, or getting up close with corals and fishes, Krabi is a place you cannot miss. Here's a complete guide to the best places to visit and things to do in Krabi.
Go island-hopping for beaches and water sports
This is the #1 thing you must do in Krabi. A simple Google search will give you a never ending list of islands and beaches to visit – and they all look amazing. But we've narrowed it down to the few most worth your time.
Firstly, there's no way you're getting to any island without a boat. And while riding in the comfort of a speedboat sounds tempting, we recommend doing it like the locals by opting for the long-tail boat. It's pretty much like a sampan powered by a propeller.
Railay Island
There are dry and wet activities to do on this island, so you can easily spend a full day here.
Chill by West Railay Beach
Image credit: @joyzels
West Railay Beach is perfect for a lazy beach day. There are plenty of spots for you to suntan without having to squeeze with hordes of tourists. And if it gets too hot, cool off with a dip in the turquoise waters or get a refreshing coconut from the stretch of shops nearby. There are also a variety of food options, so you won't have to pack your own lunch.
Tip: The limestone cliffs that flank West Railay Beach makes for a great photo op.
Rent a paddle board
Image credit: TripAdvisor
Explore the bay in an unconventional way with a paddle board. There are hourly rentals from 9AM – 6PM daily on a first come first serve basis, and you can choose from short a 30-minute session to a full-day coastal exploration. Rates start from just 250 THB ($10.50).
Check out limestone formations at Diamond Cave
Despite its name, Diamond Cave doesn't actually have any diamonds in it. What you'll see though is a fascinating closeup look at limestone formations…and bats. Don't worry, they stay well above you so there's nothing to be afraid of. There's a nominal entrance fee of 40 THB ($1.70) for adults and 20 THB ($0.85) for children.
Note: It gets pretty dark at some sections so you might want to bring a flashlight. 
The entrance to the cave.
Hong Islands
The Hong islands are made up of 4 islands about 45 minutes from Ao Nang via a long-tail boat. You can opt for a day's tour to all the islands, but most of the activities such as snorkelling and kayaking can be done on Lading Island and Hong Island Bay.
Have a go on Pakbia Island's beach swings
Pakbia Island seems made specifically for taking pictures, with a beach swing and a narrow causeway of sand in the middle of the ocean. Be careful of the waves though, when the tide rises it can get dangerous if you aren't near land.
Snorkel at Lading Island 
The life jackets and equipment needed for snorkelling are already on the long-tail boat, so all you need to do is choose from a variety of designated locations and you're good to go. Ask your guide on where's the best place to snorkel and he'll advise you based on the sea conditions that day.
We chose to snorkel at Lading Island, where there were plenty of fishes even at the shallower areas – a good snorkelling location especially if you are travelling with non-swimmers.
Kayak at Hong Island Bay 
Image credit: bald hiker
You'll disembark at a jetty similar to this.
Kayaks are available for rental at Hong Island for about 300 – 500 THB ($12.55 – $21). Good news is, there's no time limit to how long you can rent the kayak for. Bad news is, there won't be a guide with you, so you'll have to remember the route – you're allowed to kayak to the lagoon ahead and back.
That said, you just have to kayak along the cliffs until you see an opening to the lagoon. Because you'll be kayaking in the open ocean, we strongly advise you pairing up with a strong swimmer if you aren't one.
Image credit: @joyzels
The route to the lagoon takes about 30 minutes if you paddle non-stop so it'll be quite a good workout for your arms.
Because we had the freedom to kayak on our own, we were able to stop at different beaches and explore them before reaching the lagoon. We even discovered a bat cave in one of them!
That's the bat cave right behind.
Admire the emerald waters of Hong Island Lagoon
The Hong Island Lagoon is truly the definition of a hidden gem. The small entrance to the lagoon takes you through a dramatic cliff passage before revealing to you an emerald water body – for a moment I felt like an explorer in Jurassic World.
Image credit: Krabi Andaman
The lagoon is surrounded by limestone cliffs and is not affected by the tides in the open ocean, except for its water levels. The water in the lagoon is thus extremely still, adding a touch of tranquility to the whole atmosphere, and making it very safe to take a dip!
Watch out for the occasional jellyfish floating by!
Find the hidden Huay Toh Waterfall
Image credit: @patrickdossantosaveiro
The beautiful Huay Toh Waterfall can be found in Khao Phanom Bencha National Park, about a 30-40 minute ride from Krabi Town. Depending on the weather, you can even swim in the pools that the water collects at!
Note: You'll need to hike up to the waterfall, so make sure you wear proper footwear. 
Grab a bite at Krabi's cafes
Cafe 8.98
Image credit: @cafe8.98
Cafe 8.98 sure scores a full 10/10 for it's chill ambience, affordable bites and lip-smacking food.  They serve up breakfast, lunch and dinner grub like Steak Sandwich (THB265, $11) which comes with a generous serving of beef and paprika mayo.
But what really impressed us were their desserts. For an average price of THB165 ($6.80), the quality surpassed that of most cafes in Singapore which charge much higher.
Image credit: @tjkole
We recommend the Strawberry Rose Mousse Cake (THB165, $6.90) and their signature Hot Chocolate Pudding (THB145, $6). See the full menu here.
Image credit: @minna.enholm
Lion and Shark
Image credit: @ppnawasinee
If you aren't actively looking for Lion and Shark, you'd probably miss it. It's tucked in an alley, only accessible by an inconspicuous ladder. We fell in love with it's super chill yet aesthetic interior – you can choose to sit on the couch or laze on the mat with cushions!
Lion and Shark serves up amazing smoothie bowls and breakfast – try their Farmer's Scrambled Eggs with Toast (150 THB, $6) and the highly raved Smoothie Bowls (210 THB, $8.40) that each come with granola, chia seeds, seasonal fruit and honey.
Image credit: @anais.petricig
Hub Cafe
Image credit: @hubcafe_krabi
Few cafes can rival Hub Cafe in terms of aesthetics – stunning architecture and a breathtaking mountainous backdrop make this cafe a mandatory photo spot. They also serve all sorts of cuisine, from Thai, to Japanese, and Western-Thai fusion. Check out their creative creations such as Thai Nacho (crispy wanton) with cheese (THB 149, $6.20) and Deep Fried Fish with Red Curry (THB259, $10.80).
Image credit: @hubcafe_krabi
Hub Cafe is located in between Krabi Town and Ao Nang Beach, so it's the perfect place to grab some food before/after the sun and sand.
Relax your muscles with a massage
Jane and June
Image credit: TripAdvisor
Jane and June is a fuss free massage parlour located conveniently near Ao Nang Beach. Spending a whole day island hopping sure is fun, but your skin might think otherwise. Sunscreen can only help so much and sunburns are more than common among tourists in Krabi.
Instead of trying to plop on aloe vera gel to every part of your body, opt for the Aloe Vera Massage (400 THB/hr, $16/hr) which will soothe your burns and relax your muscles after a tiring day at the beach.
Savanna Massage and Spa
Image adapted from: @jubilyxpinkiki
While most massage parlours are located near Ao Nang, Savanna Massage and Spa is located in the heart of Krabi Town. Fancy beauty treatments such as Chocolate Facials in Singapore will leave your wallet crying, but get this luxury here for just 500 THB ($20)/hr.
Atta-Rak
Image credit: @sihyeyoon
Atta-Rak is loved for its cosy and lush ambience, which plays a significant role in the whole massage experience imo. Go into complete zen mode with their Aromatherapy Massage (500THB/hr, $20/hr) and slowly float into dreamland. It's located pretty near Ao Nang Beach, so here's another post island-hopping option.
Shop till you drop at street stalls
Munch on Banana Nutella Thai Pancakes at Krabi Town Walking Street
Image credit: soul-searchingjourneys
Some of Krabi's best street food lies in the treasure trove of Krabi Town Walking Street. Rest assured, there will be no gimmicky rainbow-coloured snacks here.
The night market stretches over a few streets with a plaza and stage in the middle for you to sit back, relax and enjoy some performances. Munch on delicious street food like Banana Nutella Thai Pancake (50THB, $2.10) and huge portions of Phad Thai (THB40, $1.70).
Banana Nutella Thai Pancake – essentially sliced bananas in roti prata, drizzled with Nutella and condensed milk. It was so good we went back for seconds!
Image credit: @tsangniki
This is also one of the best places to shop at in Krabi. You can get trending floral shirts for a steal, or even customise your own leather keychains.
Tip: Don't forget to bargain here. Most stall owners are okay with giving discounts, especially if you buy as a group.
Krabi Town Walking Street
Address: Pak Nam Subdistrict, Krabi Town 81000, Thailand
Opening Hours: Fri – Sun: 6PM – 9.30PM
Stock up on beach items and elephant pants at stores along Ao Nang Beach
Image credit: Elin Chow
The shops along Ao Nang Beach sell mainly beach-related items like flowy sundresses and hats. And if you're looking to restock on your collection of oh-so-comfy elephant pants, here's the place to get it. Knock-off goods like "Adidas" or "Nike" shirts are also aplenty.
Because this is a more touristy place, stall owners are less likely to want to give in to your bargain. We faced some rejections but hey, no harm trying your luck. Many stalls sell similar items, so if you're not happy with the price, just move on to the next one.
Fun things to do in Krabi 
Food, shopping, nua-ing, adventure – Krabi has it all. Even better – most activities come at a super affordable cost as well. So pack yo bags and grab your passport – the gems of this island paradise awaits.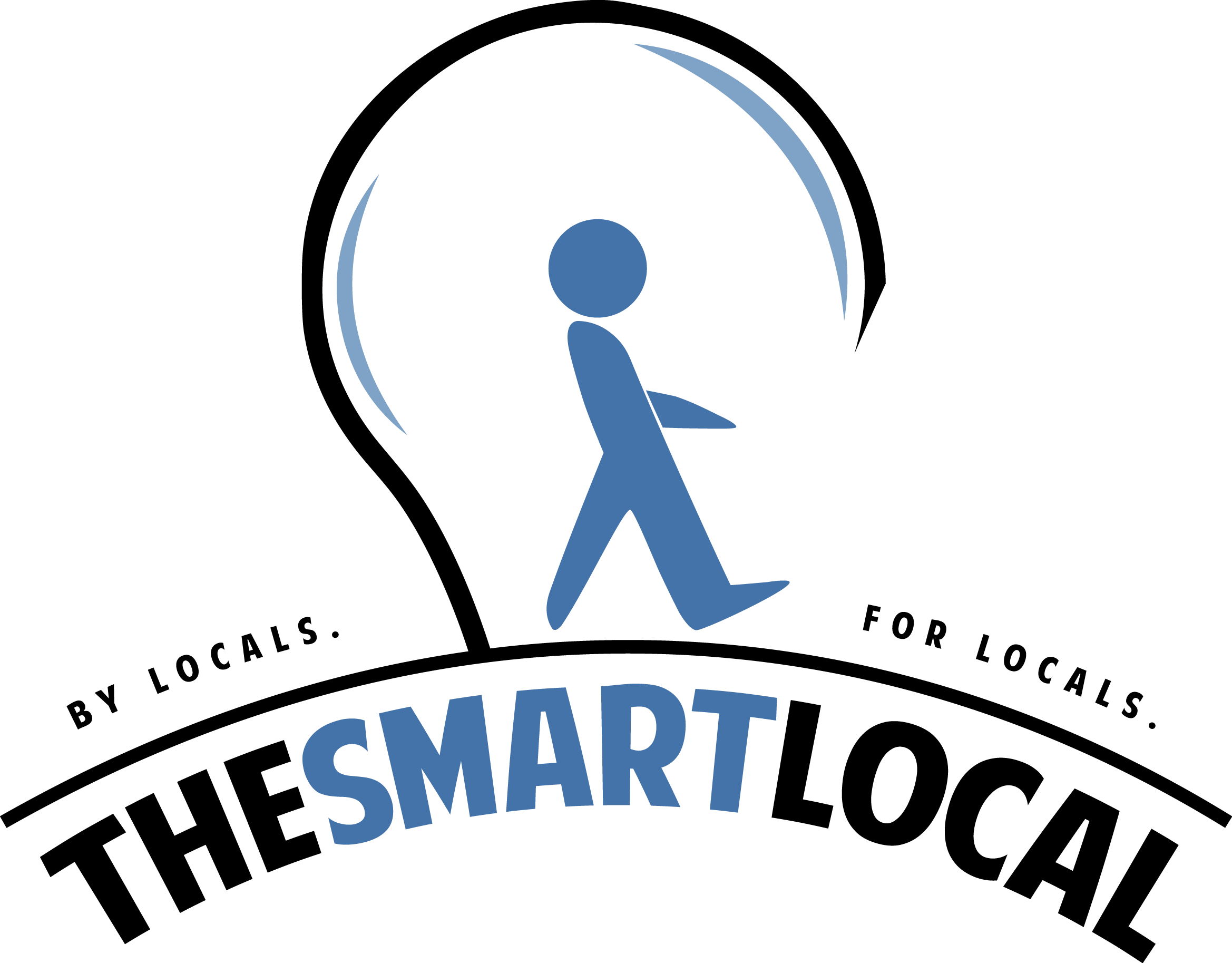 Drop us your email so you won't miss the latest news.