Going on an animated adventure in Haikou
It's funny how Studio Ghibli movies strike a chord in our hearts. Whether it's Spirited Away or Howl's Moving Castle, the production studio's animated films always promise an emotional ride and a feast for the eyes.
Contrary to popular belief, you don't always have to head to Japan for a dose of old-school Ghibli charm. We took a trip to Haikou, China, and were struck by how the city streets, bridges and boathouses would look right at home in any of the studio's masterpieces.
After hopping on a Scoot flight and exploring the island for 3 days, we've uncovered 11 places that will spirit you far, far away from the ordinary.
1. The oldest streets of Haikou
The streets of Haikou will blow any notion you have about China's traffic out of the water. At Qilou Old Street, the entire road is pedestrianised – only motorcycles and electric scooters line the street.
Strolling down these streets felt as though we were taking steps through the town in Kiki's Delivery Service. Its architecture is reminiscent of its Sino-European past – much like the streets where Kiki and Jiji couriered through.
As easy as getting around the main streets are, the alleyways and its many turns are where you can catch a glimpse of how the locals live out their daily lives. This is as close to a cultural education you can possibly get in a foreign land.
We even saw locals hanging their sheets on the telephone wires above us.
With the entire area preserved by the local government, the best way to explore Qilou Old Street is by foot. The main streets are full of local delights and restaurants if you feel a little peckish under Haikou's weather.
Address: No specific address. The name of the oldest streets are: North Bo'Ai Road (博爱北路), Xin Hua North Street(新华北街), Desheng Sha Street(得胜沙街), Jie Fang Street(解放街), and Zhong Shan Road(中山路),
2. Guo Xin Shu Fan – where arts, tea, and literature come together
Tea culture is huge in Haikou. As we asked our guide about the nightlife here, his reply left us puzzled, "Oh, do you guys want to drink tea?"
We realised how big of a deal tea was when we arrived at Guo Xin Shu Fan.
Guo Xin Shu Fan perfectly sums up the Chinese way of life – a three storey building with the first floor being a library, the second as an art gallery, and its top floor, a traditional teahouse.
The master of the teahouse brews with traditional paraphernalia and finesse.
After a short chat with the master of the teahouse, we realised that it is ingrained in the culture of the Hainanese to have tea every other day as a form of recreation and an avenue where they can catch up with their friends – akin to our lepak somewhere.
Known locally as "老爸茶馆", which can be loosely translated as "Fathers' teahouse", you can find usually find groups of middle-aged men huddled together and brooding over politics, the weather or as we'd overheard, how Haikou is brimming with tourists. Oops.
The second floor of Guo Xin Shu Fan is an indie gallery which is accessible to the public.
Local Name: 国新书范
Address: Mei Lan District, Qi Lou Street, No. 56 Shui Xiang Kou
3. Golden Bull Mountain Ridge Park's hidden bamboo forest
No, Kyoto is not the only place on the planet with a magnificent bamboo forest. At Haikou's Golden Bull Mountain Ridge, there lies a clearing where thousands of bamboos flourish just like in Ghibli's Ninja Scroll.
Because of the scale of the ridge, this cluster of bamboo is not known to even locals!
The beauty of this place lies not just with the fact that you can bluff your friends that you're in Kyoto, but also how this individual forest lies right in the middle of the entire park but at the same time, it is hidden from the outside.
Only by walking through knee-high bamboo shrubbery can one reach the forest itself. But trust us, it's well worth it.
Local Name: 金牛岭公园
Address: Long Hua District, Haixiu Middle Road, Golden Bull Mountain Ridge Park
Coordinates: 20.010199, 110.312413
4. Tai Long City
Lining up both sides of Tai Long City are food stalls selling everything from grilled scallops, mango chee cheong fun and even skewered bullfrogs.
Walking through the sheltered night market brings back memories of squeezing through throngs of human beings at Shilin Night Market in Taiwan – especially so during our feeble attempt to beat the crowd at ordering our bullfrogs on sticks.
Our recommended stall – a skewer bar which sells everything from lamb to frog.
The strategy to enjoying every bit of morsel Tai Long City has to offer is this: start off by walking close to either sides of the street and buying small portions of everything for a taste.
When you're done with this row, push through the crowd to reach the opposite side and do the exact same thing till you reach the exit. After trying everything, repeat the process – just so you get a bigger portion of your favourites.
The high ceiling here will ensure that you won't suffer when wet weather comes nor will you brush your perspiration against others. If you need some air-conditioned shopping, walk over to Friendship Plaza, a shopping mall just adjacent to the night market.
Local Name: 泰龙城
Address: Long Hua District, Datong Road, Tai Long City
5. Baijinmen Seafood Restaurant – a defunct fishing boat
Translated into Mandarin, Haikou means "the mouth of the sea". For a city right by the ocean, seafood is one thing you must not miss. We chose to come aboard Baijinmen Seafood Restaurant – where they serve seafood right from the port.
No, this is not the interior of The Bath House
With its iridescent exterior, it's easily mistaken as The Bath House from Spirited Away. With tanks of the day's catch, you'll only be served the sweetest and freshest seafood.
You get to specifically choose which critter you want on your dinner table from a range of crustaceans, clams, fish, and even the cooking style you want them to be done in.
The selections also extend to higher-end seafood: Scallops steamed with garlic ($3SGD/order) and foie gras of the sea – uni, poached and hidden under a layer of steamed egg ($5SGD/order).
Every bite of the dishes gave off a subtle brininess followed by a lingering sweetness you can only find in wild seafood. Every single element of the dishes came together in perfect harmony – the soy with its umami, the punch from the garlic and natural, sweet flavours from the sea.
Local Name: 金水门水上海鲜酒楼
Address: Mei Lan District, No. 1 Xinbu Bridge South Road
6. The Devil's Iron Bridge
With Hainan's Nandu River cutting through half the island, bridges for crossing the 500 metre channel are aplenty. The Devil's Iron Bridge got its name as the western end of the bridge collapsed due to a flooding over a decade ago.
A gazetted monument, the steel truss bridge was built during the Sino-Japanese War to provide access for the soldiers from coast to coast. Currently, only three trusses remain with rust and corrosion wearing down the steel.
Arriving here was as thrilling as standing on the edge of the bridge. Due to its seclusion, we could only get here via a rough estimation of Google Maps coordinates. Only after driving through back alleys of villages, plantations and even the side entrance to a military base did we finally arrive.
Looking out into the river from a fractured bridge was both eerie and calming at the same time.
Local Name: 海口南渡江铁桥
Coordinates: 19.981372, 110.405486
7. Coconut House
Haikou shares some similarities with Singapore. Its weather of an average of 30-degrees, humidity of a bus full of soccer players, and trees lining its roadsides – specifically coconut trees. No surprise that Haikou is known as "Coconut City".
With such a title, we'd expect a coconut-themed cafe where we imagine everything will be served in coconut husks, its fruit being a decadent dessert with a setting that we'd never want to leave. Coconut House, was precisely that.
Under the blistering heat, Coconut House was as perfect as a halfway pitstop can get. This shophouse-turned-cafe dishes up desserts focusing on "cooling down" its patrons as the Chinese believes that the fruit and juice of the coconut counteracts against the "heat" of the environment.
Try the signature Ching Bo Leung ($5SGD) packed with "cooling" elements such as red jujubes, lotus seed and job's tears. It felt as though every mouthful was a refreshing twist to the sweat-inducing weather.
Another fave was the coconut ice cream ($5.20SGD) topped with watermelon, cherry tomatoes and nata de coco – all placed in a coconut husk.
With the coconut-flavoured ice cream melting on the tip of our tongue followed by the crunch of the fruits, we were hard-pressed not to order another one of this to literally "chill at the cafe".
Local Name: 椰語堂
Address: Zhong Shan Road, No. 50-2 Qi Lou Old Street
8. 1000-year old caverns at the 72 Caves
Whether its by the beach or within the caverns of old, we find respite in something immeasurably greater than our daily grind, just like the scenes of Princess Mononoke.
At the 72 caves, we were astounded by how volcanic eruptions over the past millennium can form such an intricate cave system.
The entire trek will take you an entire morning should you traverse across both its surrounding forests as well as the deep caverns of the 72 Caves. Make sure to come bright and early as the interior of the caves can get pretty dark with little natural light filtering from its ceiling.
In the dark 72 Caves, you'll appreciate sunlight in a different way.
Take a leaf out of a photographer's notebook here: Where there's natural light from a single source, such as the opening of this cavern, get your subject to face it instead of against it. It'll give your face a radiance not replicable on Photoshop!
Local Name: 七十二洞
Address: Look to the next point for clearer directions to reach here.
9. A village fully-constructed from lava-stones
Situated at the entrance of the 72 Caves, Rong Tang Village is entirely made from volcanic rocks and the handicraft of the villagers. Some of the houses have been here for over a thousand years, untouched.
This is as off the beaten track as a vacation can get. There's no form of public transport to reach here. Only by heading to tourist attraction Haikou Volcanic Cluster Global Geopark and asking around for a guide can you reach this ulu-er than ulu destination.
And we've got you covered. If you are planning to brave through unpaved roads, thigh high grass and a maze-like village, drop Mr Huang (+001 86 13876059296) a call when you're mingling with tourists at the geopark. A tour of the village will cost approximately $8SGD.
The village gave us a snippet as to how life was like for the villagers centuries ago. Most of the residents have moved out long ago and only a few elders reside in the village with their livelihood dependant on agriculture, just as the generations that precedes them.
Local Name: 荣堂村
Coordinates: 19.941285, 110.211464
10. The neon lights at Qilou Food Street
In addition to the looming architecture and ever-changing neon lights that'll remind Totoro fans of the time Totoro sat right atop a bridge with neon lights in the backdrop.
Qi Lou Snack Street also fuses an open-air eatery and air-conditioned hawker centre in one place. Without having to run through every alley of Haikou, you'll get to sample the 4 must-try dishes in Hainan – "Wenchang Chicken", "Jiaji Duck", "Hele Crab" and "Dongshan Lamb".
For this one dinner, we topped-up 40RMB (8SGD) worth of credits in the Value Card and spent it all on our dumplings, zha jiang mian, a fruit dessert and a drink. Too bad there wasn't enough space in our stomach for more as the portions that were served up here were HUGEEE.
And obviously we had to play with the lights all around this building just to geotag that we're in the set of My Neighbour Totoro.
Local Name: 騎樓小吃街
Address: Longhua District, 2 Datong Road
11. Movie Town Haikou
Not just teleportation, coming to Movie Town Haikou felt as though we just jumped right into a scene from Kiki's Delivery Service as unsuspecting pedestrians that Kiki flies over.
Built as a homage to the works of acclaimed Chinese film director Feng Xiaogang, the Movie Town consists of two distinct areas: Nanyang Street and 1942 Street, the former being a set with baroque-styled architecture and the latter, an interpretation of the Republican Era in China.
The sets are not just there for the aesthetics. Look past the storefronts and you'll realise that almost everything in this town is functional – from a traditional medicine hall to a shop that offers tailor-made qipaos.
With distinct architecture and personality across the two areas, the Movie Town exudes a charm that can only be conjured in our grandparents' heyday.
We only spent half a day exploring the sets and were so astounded by the intricacy of the designs that the thought of making an MV here crossed our minds more often than we'd admit.
Local Name:: 观澜湖华谊冯小刚电影公社
Address: Guanlanhu Avenue
Ticket Price: $30 SGD
Visiting Haikou – A magical journey from start to end
Source: @johnjohnah
We had a blast on our 4-day trip to Haikou and felt like we were transported into a magical land from start to finish. Experienced travellers would know that half the experience is the journey, and we enjoyed great service from the crew throughout the 3 hour plus flight.
Our first steps into Mei Lan International Airport were also welcoming – lines of coconut trees swaying along the interiors, supreme ease of navigation and over 300 brands in the airport's duty-free stores.
It is no wonder that Skytrax – akin to the Michelin Star of the aviation world – awarded the airport a 5-Star Regional Airport Rating!
Source
So, if you want to uncover a movie town, hidden bamboo forests and keep your friends guessing on where you snapped those Miyazaki-worthy shots, this is your place.
---
This post is brought to you by Scoot.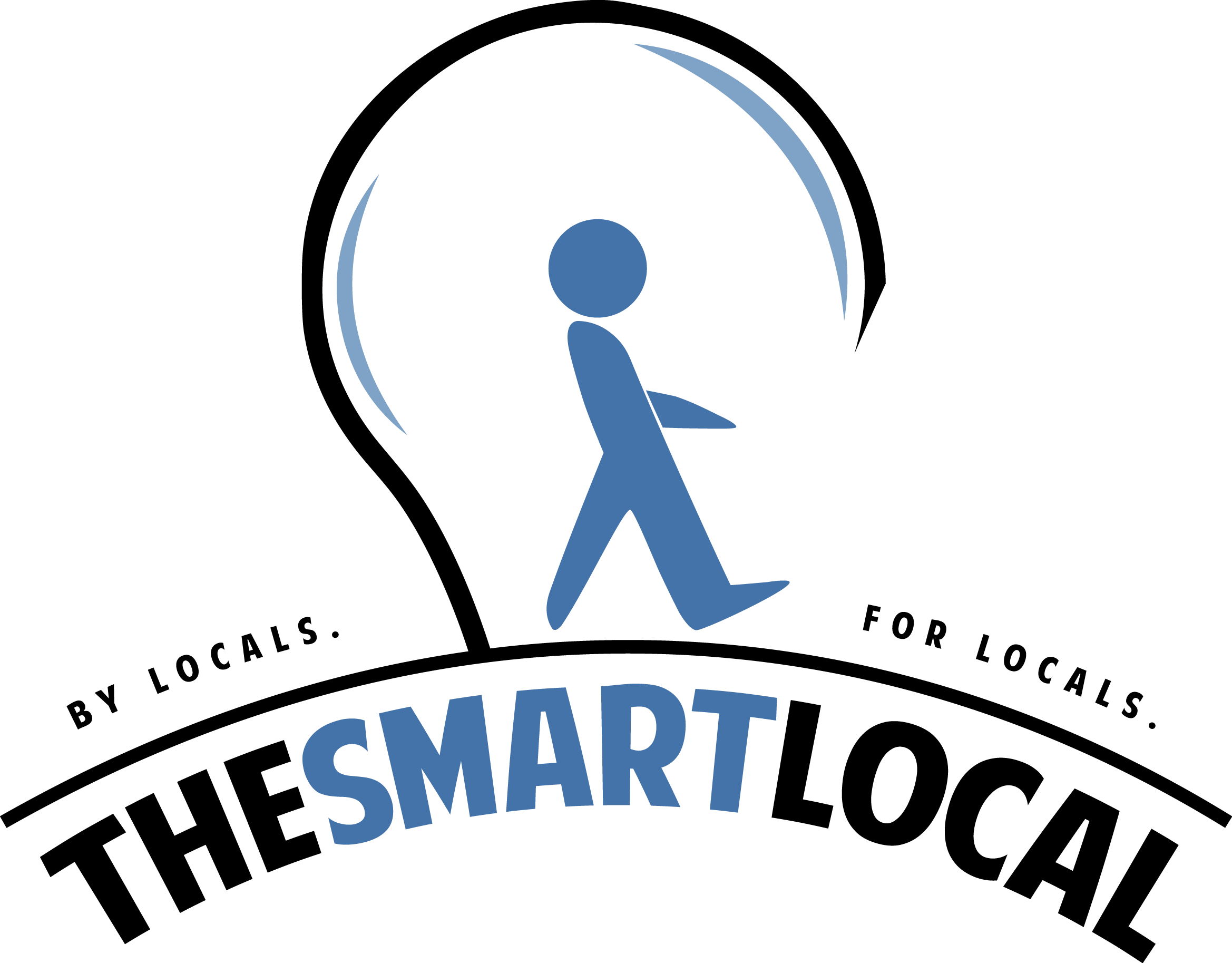 Drop us your email so you won't miss the latest news.