Things to do in Penang
The Pearl of the Orient – aka Penang – has lots to offer, much more than just Laksa and Chendul. If you're looking for a quick getaway on a budget, it's time to venture out from JB into somewhere further – after all, Penang is just 1.5h away, with return flights from as cheap as $64.
Whether you're a foodie, adventure seeker, or belong to the artsy fartsy crowd, here's a list of fun activities in Penang that show why it's so much more than just a stopover for cruises.
1. Spook yourself out at the Ghost Museum
If you plan on scaring yourself at USS' Halloween Horror Nights, this would serve as a good prelude.
The Ghost Museum features different sections with ghosts from various countries such as Malaysia, Indonesia, Ancient Egypt and Japan. You'll even get to pose with zombies and undead pirates at various photo spots. There are descriptions for every ghost you encounter, so it'll be an educational experience – if you're not too busy dodging the creatures lurking at every corner.
Brave souls can feel free to roam the museum on your own. But if you're a scaredy cat like me, there are guides who will gladly bring you around.
Address: 57, Lebuh Melayu, 10300 Pulau Pinang, Malaysia
Opening hours: Mon – Sun: 10AM – 9PM
Price: RM28/adult (SGD6), RM16/child, senior, student
Telephone: +604 261 2352
Facebook
2. Heritage tours and photo spots at The Blue Mansion
The Blue Mansion or Cheong Fatt Tze Mansion was the home of one of the richest men in Southeast Asia during the late 1800s to early 1900s. The intricate carvings and details of the house are extremely well-preserved, with the original furnishings still in place. With its distinct indigo exterior and oriental accents, this UNESCO award winning mansion is hard to miss.
Almost every part of the mansion is photo-worthy – from the striking blue walls to the inner courtyard that's decorated with white lanterns. If you want to fully immerse yourself in this place, some parts of the mansion have been converted into a hotel, so you can book a stay for the night.
Note: Unless you are a hotel guest, you can only access the Blue Mansion if you go for their 45-minute tours where you'll learn more about the history of the place.
Address: 14 Leith St, Georgetown, 10200 George Town, Penang, Malaysia
Opening hours: tours are available daily at 11AM, 2PM and 3.30PM
Price: RM17/adult (SGD5.74), RM8.50/child (SGD2.87)
Telephone: +60 4-262 0006
Website
3. Pose with 3D glow-in-the-dark trick art at the Dark Mansion
Trick art is fun, and everyone loves things that glow in the dark. Combine both, and bam, that a whole load of trippiness.
The Dark Mansion is a 3D glow in the dark trick art museum, and is especially great for families with kids. The children there were in awe of the glowing butterflies, and having lots of fun coming up with creative poses as their parents clicked away. You'll even get to zhng yourself up at the entrance with some glow in the dark paint.
My favourite was the Infinity Room, which had me feel was like I was transported to another dimension – with floor to ceiling mirrors and peculiar looking installations hanging from above.
Address: 145, Lebuh Kimberley, George Town, 10100 George Town, Pulau Pinang, Malaysia
Opening hours: Mon – Sun: 10AM – 6.30PM
Price: RM35/adult (SGD11.80), RM25/senior, child
Telephone: +60 4-251 9694
Website
4. Take a 40-cent ferry joyride to catch the sunset at Butterworth
Image credit: Penang Port
If you're bored on land or have some time to kill in the evening, take a joyride from Georgetown to Butterworth and catch the sunset. The ferry has 2 levels, and can transport both vehicles and passengers. Feel the wind blow through your hair as you lean on the railing and admire the golden hour.
This is probably the least touristy thing to do on the list, and mingling with the locals as they went about their daily commute was a unique experience. Best of all, the ferry ride to Butterworth is free! You just have to pay a nominal fee of SGD0.40 if you wish to return to Georgetown.
Address: Raja Tun Uda Ferry Terminal, Weld Quay, 10300 George Town, Penang, Malaysia
Ferry operating hours: First ferry departs at 5.20AM, last ferry departs at 12.10AM
Price: RM1.20 (SGD0.40)/adult, RM0.60/child (SGD0.20)
Website
5. Shop till you drop at Batu Ferringhi Night Market
Batu Ferringhi Night Market is very similar to the night markets you'd find in Krabi or Bali – elephant pants, knock-off goods, and local handicraft all for a steal. Don't be afraid to channel your inner auntie and bargain a little! This place gets crowded at around 8.30PM – 9PM, so come earlier if you're not a fan of crowds.
Address: Jalan Pantai Batu, Taman Pantai Batu, 11200 Tanjong Bungah, Pulau Pinang, Malaysia
Opening hours: Mon – Sun: 7PM – 12AM
6. Experience adrenaline pumping rides at Escape Theme Park
The Escape Theme Park most of us are familiar with in Singapore may be long gone, but a non affiliated one has recently sprung up in Penang – and it's definitely worth a visit. Imagine Adventure Cove, Bedok Reservoir Forest Adventure and rides like the G-Max Reverse Bungy at Clarke Quay combined into one big theme park. Yup, that's what this theme park essentially is.
There are 2 zones: an adventure play section and waterpark. Find out more about their heart-stopping rides in our article here.
Address: 828, Jalan Teluk Bahang, Teluk Bahang, 11050 Pulau Pinang, Malaysia
Opening hours: Mon: Closed Tues – Sun: 10AM – 6PM
Price: Price varies according to when the ticket is purchased. Find out more here.
Telephone: +60 4-881 1106
Website
7. Explore kampongs at the Clan Jetties of Penang
If Kampong Buangkok in Singapore still isn't enough for you, hop over to the Clan Jetties of Penang, which housed Chinese immigrants of the same clan when they arrived in Penang to work. The locals built zinc houses propped up by wooden stilts to prevent seawater from entering during high tide – and they're still inhabited today.
We visited the Tan Jetty, the most picturesque of the 6. We recommend visiting during sunrise or sunset.
Note: Keep your volume down if you're visiting in the morning or evening to avoid disturbing the residents living by the jetty.
Address: 10300 George Town, Penang, Malaysia
Opening hours: the gate to the best photo spot opens from 8AM – 6PM, but if you're there early and spot the uncle who has the key, he'll open the gate for you.
8. Cafe hop at affordable prices
A visit to any cafe in Singapore would set you back $15-20 per dish. But in Penang, thanks to the exchange rate, you can easily get a main course for under SGD10 – leaving you with more than enough budget for a few desserts.
Some noteworthy cafes include Awesome Canteen and Roots Dessert Bar. Awesome Canteen's food definitely matches up to their gorgeous interior. Must-tries include their 200 Paleo Chicken Patty (RM24.90, SGD8.40) and their house-made Key Lime Pie (RM15, SGD5). You can also stay in their in-house suites for just RM350 (SGD118) a night.
Roots Desserts Bar takes things up a notch with their own unique take on common desserts. One look at their creations and you'll see what I mean – instead of having marshmallows inside the Hot Chocolate, you scoop up torched marshmallow from outside the cup! Be sure to try their Rose Cheesecake (RM18, SGD6) and Roots Special Hot Chocolate (RM14, SGD4.70).
9. Be transported to another dimension at Penang Avatar Secret Garden
Penang Avatar Secret Garden is located in a secluded part of a temple compound, has impressive LED lights hanging from trees, and colourful installations of mythical creatures. The garden indeed looks every bit like a scene out of the movie Avatar, which is what it was inspired by.
For just RM1 (SGD0.34), you'll get to have an out of this world experience, and access to plenty of other glowing photo backdrops – perfect for those who loved posing with the neon lights at Flashbang and iLight.
Note: The LED lights only turn on at 8PM, so it's best to come here at night.
Address: 336, Jalan Tokong Thai Pak Koong, Tanjung Tokong, 11200 Tanjung Bungah, Pulau Pinang, Malaysia
Opening hours: Mon – Sun: 8AM – 12AM
Price: RM1 (SGD0.34)
10. Snap photos with street art all over Georgetown
Can you really say you've been to Penang if you haven't got a photo with their world famous street art? Georgetown is dotted with countless murals and it would take ages to find every single one by foot.
The most famous ones are easily spotted, marked by a small crowd taking turns to snap pictures pretending to ride a bike, or play with a brother and sister on a swing.
Little children on the bicycle can be found near the cross junctions of Lebuh Armenian and Lebuh Chulia.
Bonus
Have a comfy stay at Tropics Eight Suites for just $60/night
Staying at this newly opened hotel was indeed a steal. For just SGD60/night, we were treated to a spacious suite with a living room and bedroom easily the size of a 3 room HDB flat! Tropics Eight Suites was clean, with sleek decor.
They definitely score brownie points for their top notch service. The staff at the reception never failed to greet us every morning as we left the hotel, and upon learning we were staying in 2 separate rooms, they offered to upgrade us to a 2-bedroom suite so we could all stay together.
Grab is the best way to get around in Penang, and Tropics Eight Suites even has their own Grab promo code – TROPICS8SUITES that will get you RM5 off to and from your trip to the airport.
It didn't take us long to get to the best eats and attractions in Penang from the hotel either, as most places were about a 15-20 minute cab ride away.
Address: Tropics Eight Suites, 11A Gottlieb, 10350, Georgetown Penang, Malaysia
Telephone: +604 227 1800
Website
Fun attractions to experience in Penang
Our stay in Penang lasted for 7 days, and yet there was still much left undiscovered. Penang is indeed an amalgamation of old and new – hawkers who've been serving up the same recipe for generations continue to do so out of a push cart, and many old heritage buildings in Georgetown remained untouched. Yet, the bustling cafe scene and attractions targeting the modern youth is evidence of progress – without neglecting its past.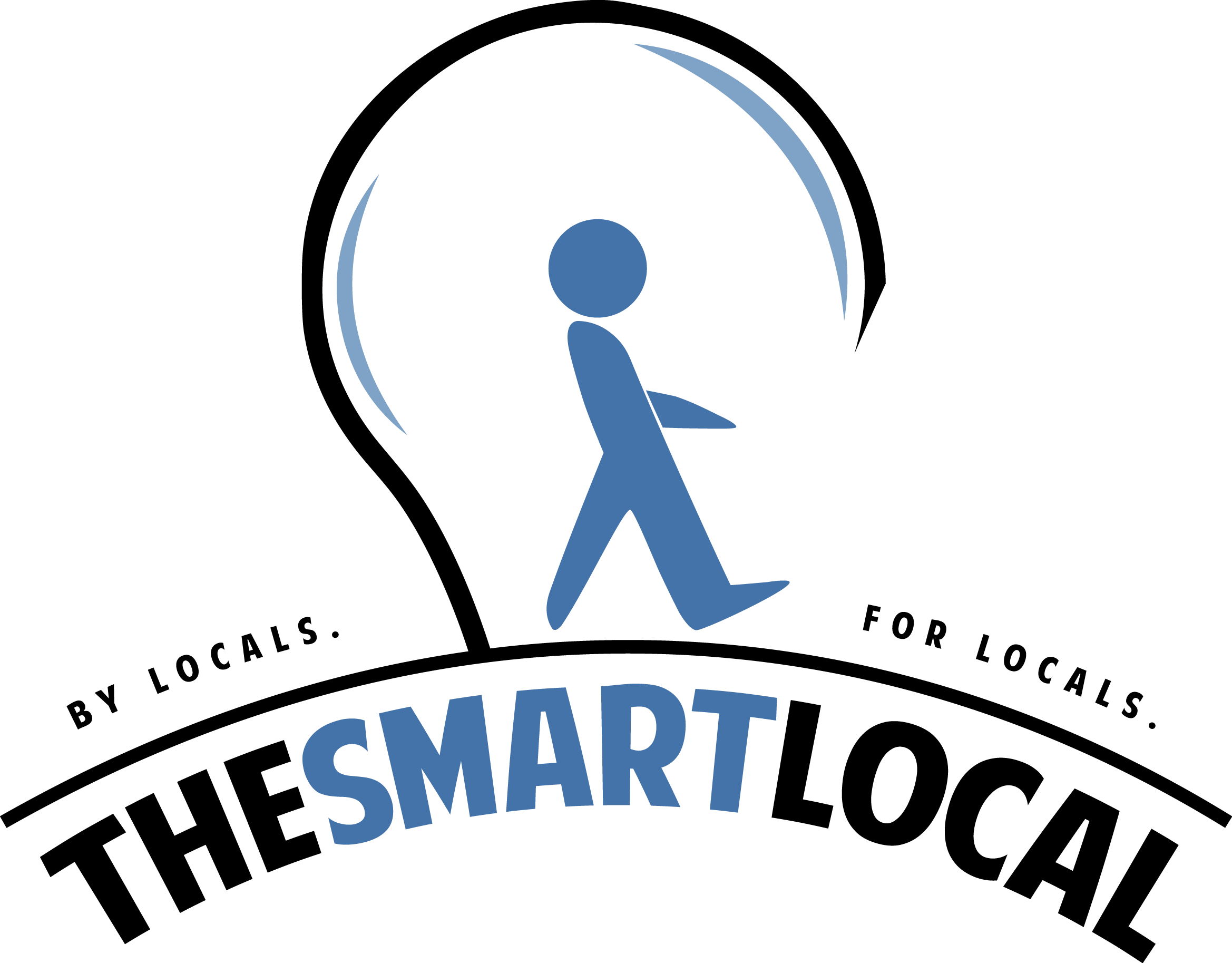 Drop us your email so you won't miss the latest news.