Useful Mother's Day gifts
We might be full-blown adults but don't forget the one woman who's been there every step of the way. From changing your diapers to applauding at your graduation, your mother's seen it all. Now you're living the adulting life, get her a Mother's Day gift to pay her back for all those years of hard work.
Since you only want the best for your mum, here are 8 useful gifts that'll both pamper and make her daily life easier.
1. Panasonic facial steamer to enjoy DIY home facials
Image credit: Milk Mochi
If your mum's a regular busy-bee, she'll adore this Panasonic Facial Steamer. It not only offers a moisturising DIY facial, but it also saves precious time. A simple push of the button releases a stream of hot steam for six minutes, which can be used pre-makeup for a soft base or for deep cleansing after a long work day.
Besides helping to remove all the dirt and grime on her skin, it's small enough to place on her dressing table for convenience's sake.
Buy the Panasonic Facial Steamer from Lazada ($156.95).
2. BRAND'S Bird's Nest for good health
It's an adage that's recited again and again: bird's nest is good for us…but why? Maybe you've been drinking good ol' bird's nest since young, but it's time to treat your mum to some so she can reap its benefits too. BRAND'S has an exclusive Mother's Day Box that comes with 12 bottles of Bird's Nest with Rock Sugar.
BRAND'S particular brew of bird's nest is entirely made without any preservatives or artificial flavouring – 100% bird's nest with a touch of rock sugar for a pleasantly sweet taste. Any mother will be pleased with this, especially since it's filled with a load of vitamins like potassium, calcium and iron.
It also comes in a classy red box, with an inside inscription telling your mum that she's the best.
Buy BRAND'S Bird's Nest with Rock Sugar from BRAND'S ($69.90).
3. Tile Mate's key finder so keys never go missing again
Image credit: Tile Mate
Fumbling in your bag for your set of house keys then realising it's not there – it's all happened to everyone at some point. It might be a common predicament, but don't let your mum go through all the unnecessary stress. Tile Mate is a nifty little device that she can easily loop with her keys. It's nothing like an ordinary key fob, instead, it's a Bluetooth tracker that helps you find things.
If your mum's searched everywhere and she can't find her keys, she simply needs to press the button on the app and it'll make a loud chirping noise. It also shows the item's "last place seen" and helps find her lost phone – just press Tile Mate device twice and your phone will start beeping.
Buy Tile Mate at Lazada for $59.
4. CloverSac handbag organiser to keep organised
Image credit: CloverSac
Here's a gift for all the mums who has stacks of handbags stashed in their closet: a CloverSac Handbag Organiser so that they can rotate between bags with ease. If she's in the habit of changing her bags regularly, then this will make her life a whole lot easier. All your mum has to do is fill up the organiser with her things before popping it into a bag of her choice.
The pockets vary in size so that she can neatly arrange everything she has, from tissue packs to sunscreen bottles. They're light yet structured, so her handbag wouldn't be sagging at the bottom.
Buy a Handbag Organiser from CloverSac (starting from $24).
5. Omron's Electronic Pulse Massager to soothe muscle aches
Image credit: @maslight
A massage is always a treat, but it doesn't get any better than with an Omron Electronic Pulse Massager that knows exactly where your pressure points are. To help with aching muscles, this clever machine comes with 12 modes so your mum can just lean back and sigh in relief as her pressure points are massaged.
It works by sticking on a few pads onto sore areas – don't worry, they're washable – and she has the choice between modes of tapping, kneading, pushing, or rubbing. But it's not just about the physical kneading.
This massager uses the TENS method – a cheem phrase that just means that these frequency impulses will trigger her body's natural pain relief mechanisms, like endorphins and improved blood flow.
Buy the Omron Electronic Pulse Massager from Omron ($167).
6. Philips' all-in-one airstyler to style hair
Image credit: Harvey Norman
This Philips ProCare Airstyler will give you bang for your buck, if your mum cares about having luscious locks of hair. The Airstyler comes with different attachments: a wide thermo brush for smooth waves, a bristle brush for curls, a voluminiser for body, a paddle brush for straightening, and a concentrator for styling control.
It's a long-lasting replacement so she won't have to head down to a hair salon for special occasions and sit through a tedious hairstyling sesh – instead, she'll just have a great head of hair everyday.
Buy Philips ProCare Airstyler from Harvey Norman ($105).
7. BRAND'S InnerShine Ruby Collagen for youthful skin
For the busy mum on-the-go, BRAND'S InnerShine Ruby Collagen Essence Drink is an easy solution for those who don't have time in the mornings to slather on a 10-step skincare routine. Each bottle comes with a mighty 3000 mg of Collagen – for plump skin, and a dash of Astaxanthin – an algae extract for firm skin.
The BRAND'S package comes with 12 bottles (50ml each) – get your mum to drink one to two daily for a quick skincare pick-me-up.
Buy BRAND'S InnerShine Ruby Collagen Essence Drink from BRAND'S ($62.90).
8. Nokia Body + Scale to easily track weight
Image credit: @tink
Everyone wants to be fit and healthy, but not everyone wants to put on wearable tech. Consider getting a Nokia Body + Scale – she wouldn't need a fitness tracker to track her weight and health.
That means body fat, water percentages, along with muscle and bone mass readings will be sent to her Health Mate app via Bluetooth or WiFi. This scale's great for the long run, especially since there'll be a useful backlog of data that your mum can check to make sure her health and fitness levels are all stable.
Buy the Nokia Body + Scale from Apple ($169).
Gifts for your mother this Mother's Day
Gifts like perfumes and body soaps are luxe, but ignore their pretty packaging – they don't fare well in the practicality aspect. This Mother's Day, treat your mum to a gift that'll not only knock her socks off – since her child is so thoughtful – but also one that'll perk up her everyday life.
With an exclusive Mother's Day Gift Set from BRAND'S that's filled with 12 bottles of Bird's Nest with Rock Sugar, your mum will be more than pleased. After all, she'll get to down 100% genuine bird's nest that's chock-full of vitamins and plenty of other nourishing goodies. Their RubyCollagen Essence is also just as satisfying a drink, especially when it's filled with collagen and antioxidants.
Remember to use promo code "MUM10" for $10 off and free delivery when you purchase BRAND'S Mother's Day Gift Set ($59.90, U.P. $69.90). You'll also get $10 off when you bundle 1 set of Mother's Day Gift Set + 2 sets of RubyCollagen Essence Drinks for $155.70 (U.P. 195.70).
Here are a few other promos you can enjoy:
15% voucher off a Floral Bouquet
Bio-essence 24k Gold Eye Power Illuminator* (worth $36.90) with min. spend of $220
Mini Fridge (worth $99) with min. spend of $350
*Limited to 200 pieces.
Otherwise, sign up for BRAND'S Smart Shopper Scheme subscription – to get your favourite BRAND'S products delivered straight to home – and you'll get a complimentary Bio-essence Mother's Day Pack (worth $101.90).
---
This post was brought to you by BRAND'S.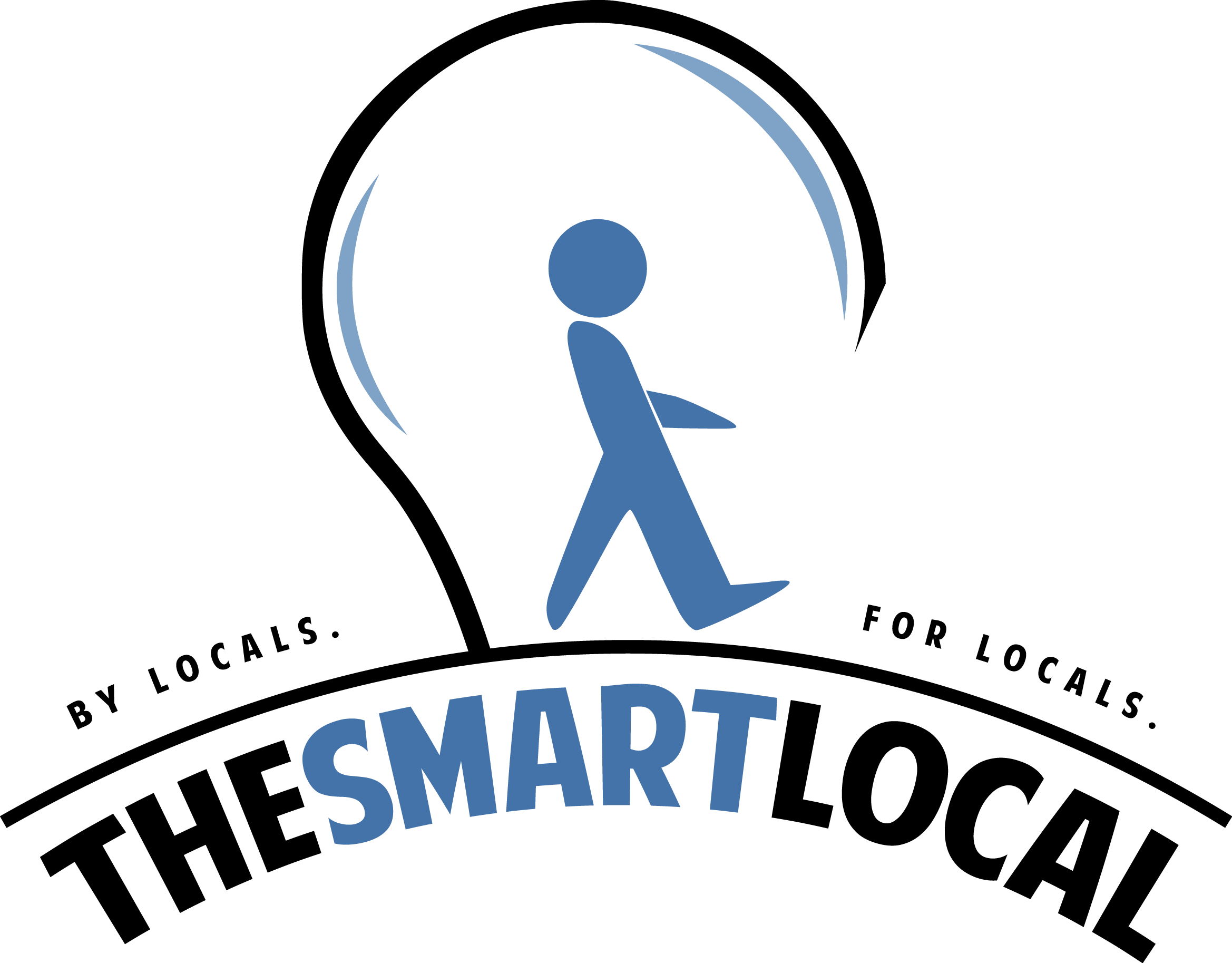 Drop us your email so you won't miss the latest news.