Cost of owning a dog in Singapore  
---
A dog is a man's best friend, so you'd think that owning a dog in Singapore comes at a fairly affordable price. But in our little red dot that's cinched its spot as one of the world's most expensive cities, a dog isn't something we can pick up on a frivolous whim. Much like raising children and buying your first property, dogs can come with hefty costs.
With three dogs under my name, I've gone through my fair share of unpleasant surprises when it comes to the price tag of things. Vet bills, boarding charges or even the fluffy dog bed you knew your pup would love – it all adds up, with costs that some first-time dog owners wouldn't even have known exist. Before getting a dog in Singapore, here's what you'll need to budget for: 
---
– Getting your dog – 
---
Adopting from a shelter
---
The first choice for many will be dog adoption. Singapore has plenty of animal shelters, and there's no shortage of abandoned or unwanted dogs looking for a new home. With shelters like SPCA, Action for Singapore Dogs and Voices for Animals, you're bound to find a pup that'll fit right in with your family. 

With HDB flat restrictions, there's a list of approved breeds and you'll need to check that your chosen dog is suitable. 
There's also a small adoption fee, so these shelters can make sure that you're serious about taking on new responsibilities. These vary, ranging between $70 – $350, and some shelters will also cover vaccination, sterilisation, deworming and microchipping. 
Estimated cost: $70 – $350
---
Purchasing from a pet shop or breeder
---
For those looking for a specific dog breed, pet shops or breeders are also a valid choice. As much as we'd like to bring home every stray dog, it's all a matter of personal preference: some folks are looking for certain personality traits while others are dead set on a particular breed. 
But here's when things get pricey. While Singapore's pet shops and breeders were never cheap, prices have skyrocketed since the start of Covid-19. You can now expect to pay anywhere between $6,000 to a whopping $15,000 for a dog – whether purebred pedigree or a newfangled designer breed. 
Estimated cost: Up to $15,000 
---
Other fees – Dog license & microchipping
---
Be prepared to fork out money on other miscellaneous costs too. You'll need a valid dog license for legal ownership of your dog, which starts from $15 for a 1-year licence. But instead of paying yearly, look into sterilising your dog ASAP as you'll then be valid for the one-time licence ($35). 

Image adapted from AVS
Another huge must is microchipping, so you'll be able to track down your dog if they've done a naughty dog thing and can't find their way home. While most shelters and pet shops include microchipping, on the occasion that your dog isn't, you can easily do so starting from around $50 at a trusty vet.

Estimated cost: From $35 onwards
---
– Making sure your dog is healthy – 
---
Vet bills – annual vaccinations & sterilisation 
---
Now, you have a dog. But it doesn't just end there: you want a healthy, happy, bright-eyed doggo. Just like we're meant to go for regular checkups, our dogs too have to pay frequent visits to the vet. At the very least, for their yearly vaccinations which can cost a pretty penny. 
It's also a good idea for puppies to get a health check right at the start, just to make sure everything's running smoothly. But they'll also need two to three vaccinations before reaching 16 weeks, to prevent deadly viruses like parvo, distemper and kennel cough. 
This adds up to roughly $40 – $100 per common vaccination, not including the health check which averages $40. While their first puppy year has you making multiple trips to the vet, you can estimate around $25 – $50 for a yearly booster shot for adult dogs. 
Estimated cost of puppyhood vet visits: From $120 (min. Two vaccines + health check)
Estimated cost of adulthood vet visits: From $65 a year (vaccine + health check)

Went in for a run-of-the-mill sterilisation procedure, ended up paying an additional ~$100 for dental.
Image credit: Pailin Boonlong
Home breeders aren't common in Singapore, so it's in both yours and your pup's best interest to get them sterilised – remember that dog license fees are a ton cheaper for sterilised dogs! The sterilisation procedure itself costs around $300, but just be aware that this could quickly add up if your vet suggests other procedures.
In my youngest pup's case, the vet told me that she had to extract her remaining puppy teeth too, otherwise this would've led to complicated dental issues in the future. 
Estimated cost of sterilisation: $300
---
Other medical costs – deworming, heartworm & flea prevention
---
The medical bills don't stop there. While there's no need to bring them to the vet for regular upkeep, you do need to make sure that your dog is on top of things in terms of deworming, heartworm and flea prevention. You don't want an itchy, flea-ridden dog, do you? 
You're meant to deworm your dog every three months ($25 for 4 tablets) and on a monthly basis, give them heartworm meds and flea prevention treatment. I use Revolution (from $37 for three applications), which helps prevent heartworm disease, while keeping them safe from other parasites such as fleas, ear mites and ticks. 
Estimated cost of other medical expenses: From $248 yearly onwards
---
Insurance
---
Some of you will want to consider pet insurance too, because with a sick doggo, vet bills are more than capable of maxing out your credit card limit. Some of the more established pet insurers out there fall under AIA Paw Safe, CIMB My Paw Pal, AON Happy Tails and Liberty Insurance PetCare. 
But similar to human insurance, pet insurance doesn't run cheap – although it might save you from breaking into your piggy bank in the long run. Depending on the type of coverage you're looking for and your dog's health condition, this could set you back anywhere from $80 to a four-figure sum per year.
Image credit: AON Happy Tails
Just know that while many providers claim to have low prices, I've personally gone through the entire process and was just about to commit when I realised that it costs $800 or so annually for my then seven-year-old dog who had zero health issues. 
What to take from this? Do your own research. Pet insurance may suit dogs with certain health conditions, but it all depends on the extent of coverage needed and your dog's own medical profile. 
Estimated cost of pet insurance:
Anywhere from $80 to a four-figure sum yearly
---
– Keeping your dog happy – 
---
You can spot a happy doggo from a block away, what's with the waggly tail and lolling tongue. But while dogs are easily satisfied with a few cuddles and belly rubs, it's not always that simple to have a happy dog at home – and by that, we mean a dog who's mentally and physically stimulated. 
---
Dog food 
---
First things first: dog food. It's certainly your choice what you feed your dog, but as a general rule of thumb, know that there's a huge difference between good and bad dog food. Stay clear of dog kibble you can pick up from any supermarket aisle since these are typically filled with chemical preservatives and sus ingredients like corn syrup and MSG. 
Of course, these are certainly cheaper since you can pick up a 1.5KG bag of kibble from just $7 but for a more nourishing pick, go with any dog food that's mainly made up of protein. This could be grain-free, dehydrated, raw – but whatever it is, just make sure it's something that fits the nutritional needs of your dog. 
Brands we like include The Grateful Pet, Stella & Chewy's and Pet Cubes. Read here for more ways to improve your dog's diet. 
Estimated cost of dog food: From $7 for 1.5KG
Estimated cost of premium dog food: ranges, around $50 for 1.5KG of dry food
---
Toys, beds & accessories
---
Why get a dog if you're not going to love it wholeheartedly? And while this might not always translate to an endless supply of toys, beds and other not-so-useful accessories, you know that your dog is lapping it all up. Unfortunately, dog accessories don't always come cheap. 

Image credit: Pailin Boonlong
You can find some bargain steals for sure, but a good supply of toys and other fun things might set you back quite a bit – especially if you have no control when it comes to splurging on your dog. Whether you're stocking up on pet accessories or window shopping from online pet stores, you can still save money with these practical tips for dog owners. 
Estimated cost: Varies, depending on how much you'll spoil your dog
---
Regular upkeep – training classes, grooming & boarding
---
Those looking to go the extra mile might want to maintain a top-of-the-line lifestyle for their dogs. Like how tai tais have high tea and mani-pedi packages, a privileged doggo has training classes and grooming sessions. But before dismissing these as a waste of money, know that a well-socialised dog is a happy dog. 
Training classes range from $50 – $200 per class depending on the curriculum, and whether your dog thrives better in a group setting or needs one-on-one attention. It is entirely possible to train your dog by yourself though, so don't count training classes as a massive must-have. 
Estimated cost of training classes: $50 – $200
Some dogs, typically long-coat breeds like yorkies and shelties, will need regular professional grooming. Luckily, there's a huge database of pet groomers in Singapore to choose from to help snip away unwanted floof or trim overly long nails. It's recommended that you bring in your dog every month or so.

Professional grooming is needed for fluffy dogs, since they regularly get matted fur.
As endearing as long-coat dogs are, each grooming sesh starts from $30 for basic grooming so it's best to make sure you've got the budget before settling on a ball of fluff. 
Estimated cost of regular grooming: From $30 for basic grooming of a small dog to $150 for full grooming of a large dog
On the off-chance that we'll be travelling soon, you might want to factor in dog boarding costs too. These pet hotels range from affordable hostel-types to hotel suites that are the epitome of luxury – once again, it all depends on how much you're willing to splurge on your dog. If you're budgeting for a 14-day trip, set aside $490 ($35/day) for basic hotel stay or up to $1,568 ($112/day) for full royal treatment.
Estimated cost of basic boarding: $35/day
Estimated cost of premium boarding: $112/day
---
Cost of owning a dog in Singapore
---
As you can see, the cost of owning a dog in Singapore all varies depending on a multitude of things: healthcare, regular upkeep and even the dog itself. But we can still roughly estimate how much having a dog will cost you.
Let's say you own a small to medium-sized dog with an average lifespan of 12 years. We can take a closer look at how much this will cost you over the years, depending on which route you take – affordable while juggling other financial responsibilities or luxury with no expenses spared. 
---
Affordable
---
| | |
| --- | --- |
| Expense | Amount |
| Dog license | $35 |
| Vaccinations | $900 |
| Sterilisation | $300 |
| Other medical costs | $2,976 |
| Dog food (based on 200G/day diet) | $4,080 |
| Accessories & toys | $500 |
| Training classes | –  |
| Grooming | –  |
| Boarding | – |
| Total | $8,791 |
On an affordable budget, you can easily look after a dog for 12 years for under $10,000. You're not scrimping either, since you'll still be making sure that your pup stays healthy and happy. However, you do have to train and groom your dog yourself, while also looking for boarding alternatives – perhaps by asking friends or family over to dog-sit. 
---
Luxury
---
| | |
| --- | --- |
| Expense | Amount |
| Dog license | $35 |
| Vaccinations | $900 |
| Sterilisation | $300 |
| Other medical costs | $2,976 |
| Dog food (based on 200G/day diet) | $29,160 |
| Accessories & toys | $2,000 |
| Training classes (for two years) | $2,400  |
| Grooming (based on monthly basis) | $4,320  |
| Boarding (based on 14-day trip/year) | $18,816 |
| Total | $60,907 |
Otherwise, those looking to splurge on full-blown luxury might be shocked to see that it'll cost them more than $60K to treat their dogs like royalty. This does mean quality dog food, plush beds and monthly visits to the groomers though, so no doubt that your dog will be one lucky, well-trained pup. 
We've even factored in 14-day holidays per year for you, so you can safely leave your dog in the hands of boarding professionals. 
Just remember that the research above doesn't consider where you get the dog from, and it'll be an additional $70 – $350 if you're adopting or an upwards of $7,000 if from a private breeder or pet shop. And here's to hoping that your dog stays a healthy pup forever, but these figures only include basic vet checks and healthcare – you might want to consider pet insurance or factor in steep vet bills. 
---
Dog ownership in Singapore
---
For those toying with getting a dog in Singapore, it's best to first wrap your head around the cost of dog ownership. Although you can adjust your budget somewhat, depending on whether affordable or luxurious, the regular upkeep of a dog is still far from cheap. But hey, with the treasured memories and experiences pets bring, there's nothing like being the proud owner of a dog. 
---
Cover image adapted from: TheSmartLocal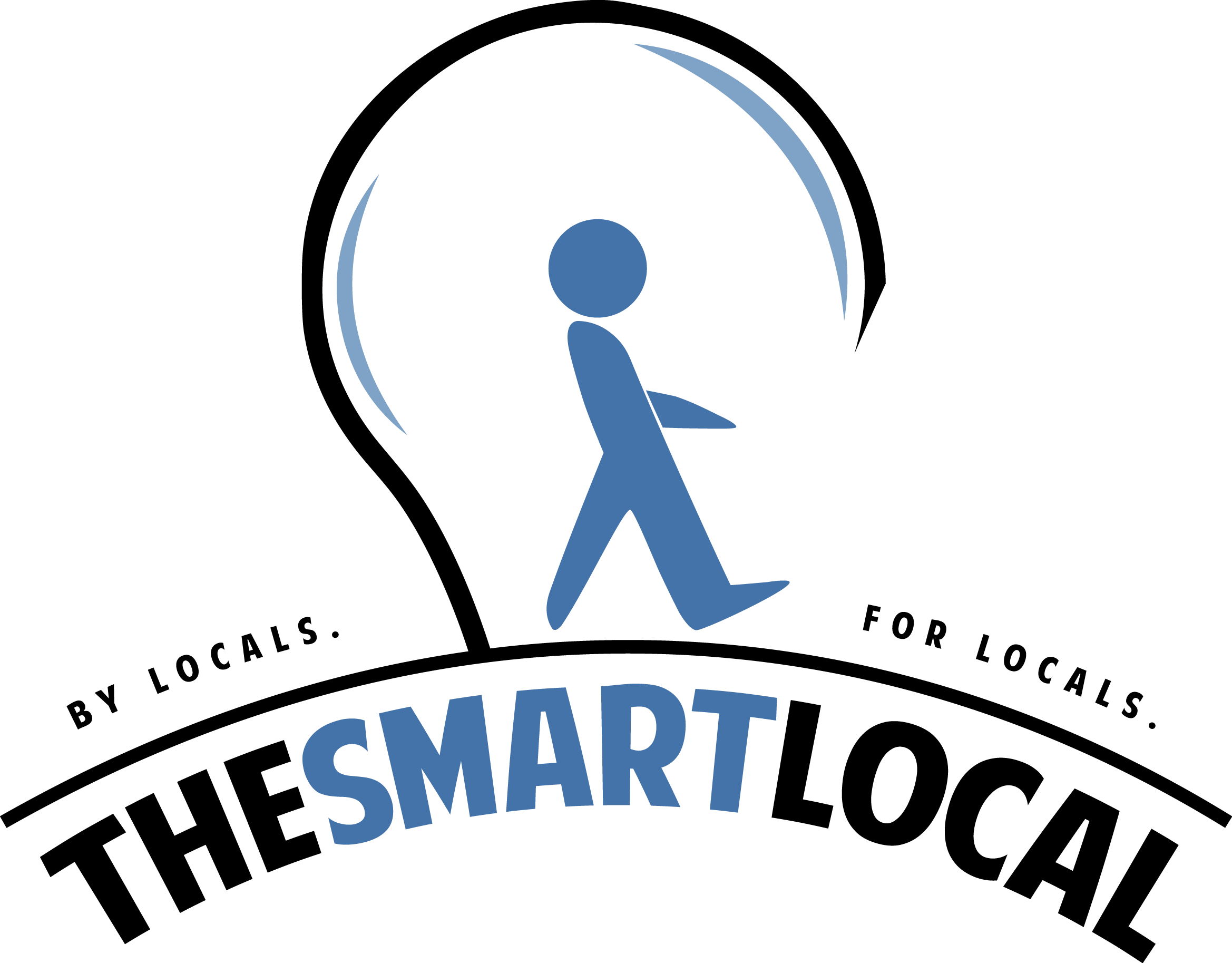 Drop us your email so you won't miss the latest news.