How to save money for dog owners in Singapore
---
Our pets are affectionately termed as our "furkids". We lavish them with hugs and kisses while splurging on organic treats and plush bedding. Heck, my 2 pups have their own teepee-themed bed that I bought on a whim.
But all the things you need for a happy, healthy pet can quickly add up with vet bills, quality food, and pet licenses to consider. For those striving to be a responsible pet parent but aren't willing to bust their credit limit, here are 8 money-saving tips to save extra cash.
---
1. Adopt a pet
---

Image credit: @hopedogrescue
It's age-old advice: adopt not shop. Instead of making an impulse purchase at a pet shop, you can rescue your next furkid from a rescue shelter. Purebred breeds like golden retrievers or ragdolls can easily reach up to $5K, especially if they come with a pedigree certificate. 
But those looking for a cuddly animal shouldn't get a pet based solely on their pedigree qualifications. Instead, suss out your future pet based on how suitable its personality is. Adoption fees go up to $350 or so for a vaccinated, sterilised dog.
Find out more about adopting a pet here. 
---
2. Invest in pet insurance
---
It doesn't matter how old your pet is – it's always a good idea to invest in pet insurance. You never know when your pet starts chewing on live wire or scraps of aluminium foil, but whatever it is, you'll want to be as prepared as possible. Consultation and surgery bills don't come cheap in Singapore and can take up a hefty part of your paycheck. 
With pet insurance companies like Happy Tails and Liberty Insurance, you can opt for coverage that'll financially protect you from surgical and medical expenses. From just $24 per month, insurance covers up to $10K each year and will cover accidental injuries, accidental death, and even theft. 
---
3. Opt for quality store-bought pet food
---
Although we might scrimp on pet food, this is the most crucial bit to saving money. 
With quality food, comes better health. In the long run, your choice in pet food has a direct impact on your pet's health – it's certainly worth investing in quality food so there's no need to pay off steep vet bills. But not all of us have the time to painstakingly to prep a nutritious and fresh dinner for our pets every day. 
There's no need to stress over preparing home-cooked food when you can choose an all-natural pet food, similar to the likes of clean food brand Nutro. Such brands have no artificial preservatives or flavours, since it's made from wholesome ingredients like farm-raised chicken, sustainably sourced fish, and pasture-fed lamb. 
Tip: While quality pet food is often filled with a ton of buzzwords, you should still keep a lookout for keywords like "no artificial preservatives" and "natural/real ingredients". You don't want to be buying anything that includes chicken by-product meal, wheat, or soy protein either! 
---
4. Use GrabPet for lower rates
---
Most pet owners will bring their pets out occasionally, whether for fun activities like dog runs or practical matters like annual vet check-ups. But for those of us who don't drive, pet taxis cause a massive dent to our budgets. 
Instead, consider using GrabPet. While pet taxis can reach rates as high as $70, a GrabPet starts from just $14. Drivers have also gone through training with a certified pet trainer, and there's also insurance cover for pets onboard!
---
5. Choose pet sitters when on holiday
---

Image credit: @ronin.mochi
When on holiday, whether a trip around Europe or weekend getaway to Bali, boarding your pet at a pet hotel is a surefire way to exceed your monthly budget. Pet hotels can cost up to $175/night at luxury resorts like The Wagington – granted, they offer luxury suites with Queen-sized beds and cable TV featuring pet-specific channels. 
But if you're not flush with cash, one more affordable option would be pet sitters from the likes of Pawshake and PetBacker – they can start from just $35 per day! You can also choose to keep your pet at the sitter's home or your own place.
---
6. Groom your pet at home
---
Like most hoomans, our pets need a regular trim every now and then – this is particularly true for most long-haired pets. My own dog is often a walking disaster, with bits of kibble stuck to her chest and her fur in disarray. 
Your first thought would be to send them off to a professional groomer, but it's entirely possible to groom your long-haired pet at home. All you have to do is equip yourself with an all-purpose brush, nail clippers, and other basics like ear solutions and pet shampoo.
Tip: Opt for a special shampoo to ward off fleas and parasites – these often come with special ingredients like anti-itch oatmeal and coconut extract. 
---
7. License your pet under a multi-year scheme
---
Having a pet in Singapore requires you to register for a pet license – doing otherwise might result in a $5K fine and potential impoundment of your pet. To save money, opt for a multi-year scheme which is slightly cheaper than a 1-year license – this starts from $15 a year for a sterilised dog but is just $35 for 3 years. 
Tip: You can also get a 10% rebate if payments are made via GIRO, online, or AXS stations.
---
8. Brush your pet's teeth daily
---

Image credit: @partiwithmilo
It might be a hassle to coax your pet into daily teeth brushing, but it's way better for them in the long run. With dedicated daily care for your pet's teeth, there's no need to pay for dental scaling that might easily reach hundreds of dollars per session. 
Instead, brush your pet's teeth with a pet-friendly toothpaste – they come in tasty flavours like chicken or malt. A toothbrush costs just around $3.50 while toothpaste starts from $10 for a tube. You can also get special treats like chew toys or raw hide to help with healthy gums. 
---
Caring for your pet's health with Nutro
---
While most of us want to give our pets the very best, we don't always have the time or money to spare. Instead of deliberating over the best cut of chicken and organic carrots, we can instead opt for premade pet food that's equally nutritious as a homemade meal.
Clean eating isn't just good for us – it also has various health benefits for dogs like helping them have a stronger immune system as well as hardier teeth and bones. But there's no need for it to be a hassle with pet food brand Nutro, which comes in conveniently packaged portions. 
Many pets are picky eaters and might give their bowl of food a disdainful sniff, but that's unlikely to happen with Nutro – it's suitable for dogs at all life stages. It also has a money-back guarantee if your dog is not satisfied with the food! 

There aren't any preservatives nor artificial flavours, but instead, wholesome ingredients like chicken broth and sweet potato. 
Clean eating isn't just linked to detox juices and organic salads, it also makes for a balanced diet for pets. This involves proper meals that have no artificial preservatives, flavours, or colours, but are instead made up from whole grains, humanely raised or grown produce, and nutrients like Vitamin E and Omega-3 fatty acids. 
Choose from hearty recipes like Pasture-fed Lamb, Rice, and Vegetables Dry Dog Food – there aren't any preservatives or artificial flavourings added. 

As the owner of 2 small dogs, I know the importance of a "clean diet". But there's not enough time in a day to meal prep for myself, let alone my dogs – that's when pet food brands like Nutro come in, so you can conveniently feed your dogs with "clean" ingredients to give them a health reboot. 
You can find Nutro's pet food through Lazada or other store retailers here. A 3KG bag of dry dog food starts from $60 while a 15KG bag starts from $210. 
---
This post was brought to you by Nutro.
Photography by Joshua Lee. Cover image adapted from TheSmartLocal & @ronin.mochi.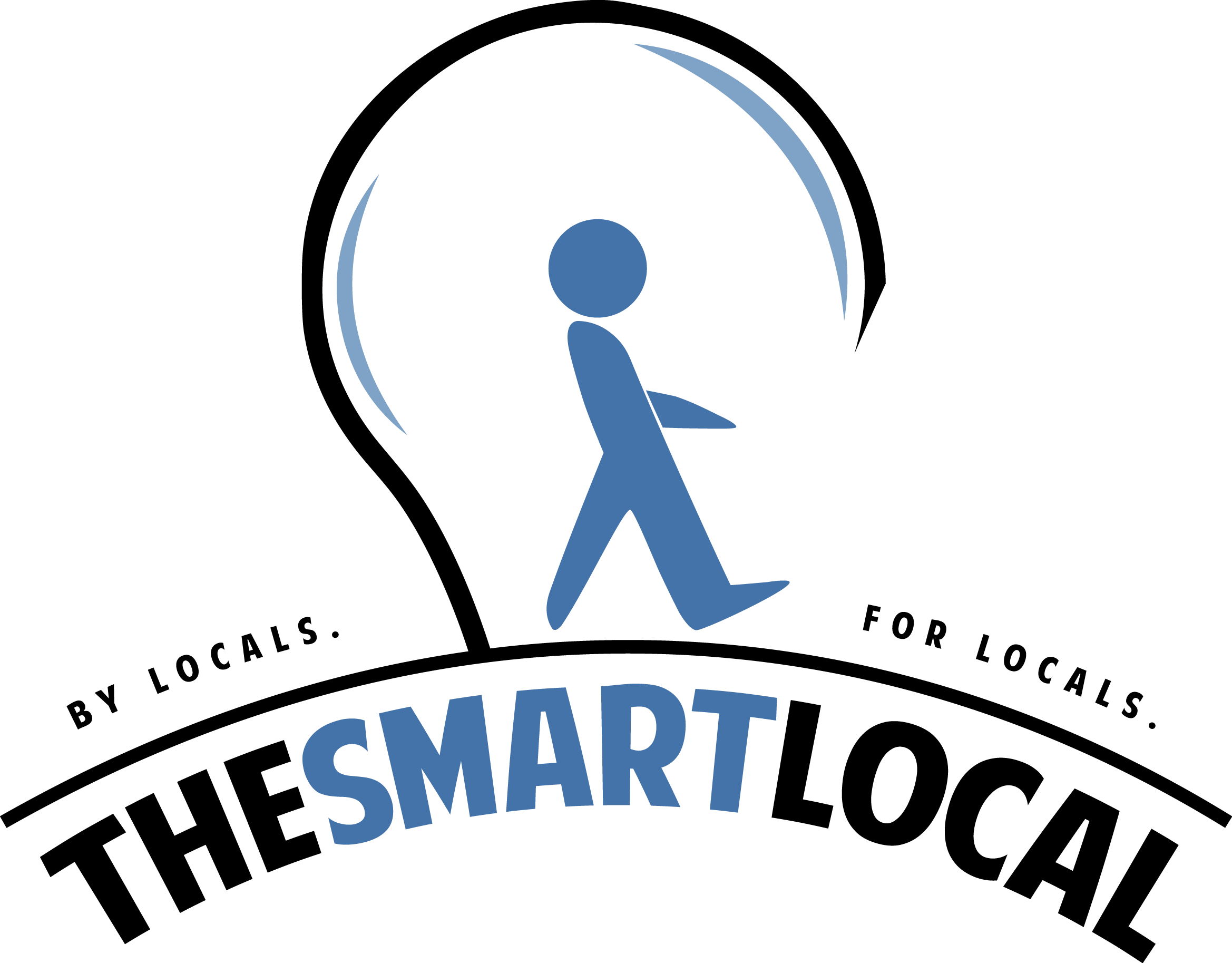 Drop us your email so you won't miss the latest news.