Things to do with your dog in Singapore
Image credit: samforestloolim
The usual visits to the dog cafe or staycations in a pet-friendly hotel are well-loved by your doggo, but hey, sometimes we hoomans are looking for something a little more exciting. Many wrongly assume that Singapore isn't the most interesting place for a dog to be – but don't let the strict "no dog" rules at most places dampen you and your furkid's spirits.
If you've always wanted to conquer the open seas, cycle through an island, or join a yoga class without leaving your furry friend's side – that's entirely possible. Here's a guide on activities you can do with your pet dog, beyond the usual park and cafe visits:
For more activities with your pup, check out our other articles below:
– Water activities –
1. Swim with your pup at a dog-friendly pool
Image credit: @rockyxfernet
Sunny Heights is a place for you to leave your doggo when you're off for a vacay, but it's also home to a dog swimming pool. At $18 an hour, you can have a splashing good time with your dog – and it's a great way for beginner pups to get their first dip since the pool offers 3-step entry for them to slowly wade in.
Image credit: Sunny Heights
For more excitement, Sunny Heights also has other water features like a spurting pipe. For extra safety, there are life jackets available for rent at $2. There's also no need to bring your own shampoo, conditioner, or blow dryer – you can self-bathe and blow-dry your wet pooch for $10 for the first 10 minutes at their Dog Wash machine.
Address: 110 Turf Club Road, Singapore, 288000
Opening hours: Sat to Sun, Tues to Thurs: 1PM – 6:30PM, Fri: 3PM – 6:30PM (Closed on Mondays)
Telephone: 6462 3736
Website
2. Sail the seas on a pet cruise
Image credit: samforestloolim
Here's a chance for you to explore Singapore's coastal areas in style. Pet Cruises lets you and your dog cruise the ocean – in your own private boat, of course. At $150 for a 1.5 hour Sunset Cruise, your dog will finally know what it's like to conquer the open waters and have the salty breeze ruffle their fur.
Don't worry about your dog's safety – there'll be pet life jackets provided. Image credit: stooffi
You can also choose from an Island Cruise (2 hours, $150) where you'll sail to an island for a romp on the beach, or a Seafood Cruise (3 hours, $250) where you'll be off to a floating seafood restaurant for a hearty meal. If your dog is constantly hyper and is always up for exercise, the Changi Cruise (4 hours, $350) also sails to the floating restaurant but also includes a stroll on Changi Boardwalk.
Address: Punggol Jetty
Telephone: 9637 5009
Website 
3. Try stand-up paddleboarding at Sentosa 
Image credit: Kimberly Lauren Wong
Stand-up paddleboarding (SUP) is a fun way to exercise, and it'll be even more fun having your furry BFF peering into the water at the edge of the board. With Stand Up Paddling School's Beginner SUP Class, you'll learn the basics while paddling through the calm waters of the dog-friendly Tanjong Beach.
Tanjong Beach is a regular hangout zone for all pooches. Image credit: @theluckydoxie
As a mix between canoeing and surfing, SUP not only gives you an intense core workout – it's also an easy way to build your dog's confidence in water. Classes start at $60 per person and includes rental of SUP boards.
Address: Old sheds between the two life saving posts on Tanjong Beach, Sentosa
Telephone: 9638 5565
Website
– Fitness activities on land –
4. Test your flexibility with Dog Yoga
Image credit: Purina Singapore
You might be a yoga guru or an inflexible novice – it doesn't matter. With Doga (dog yoga), your dog joins in and becomes part of your workout –  giving you and your doggo great bonding time. And it's suitable for all sizes of dogs! Get into Warrior Pose by lifting your tiny chihuahua, or fold over your golden retriever with the Camel Pose.
Image credit: Pawfully Fit
Singapore has several yoga studios that offer Doga. Try Pawfully Fit for their Lightweight-Paws Yoga class which is for dogs below 10 kg, or their Pawfully Yoga Stretch class for heavier dogs. When more dogs and owners join in for a class – it becomes more affordable so summon your fellow dog-owner pals along. A 40 minute session for an owner and their dog is $80, but the same session is $40 if two pairs or more join.
Address: 31 Ocean Way, #01-23, Quayside Isle, Singapore, 098375#
Opening hours: Mon – Thurs: 9:30AM – 8PM | Fri – Sun: 9:30AM – 4:30PM
Telephone: 8127 7033
Website
5. Cycle with your furkid in tow at Coney Island
Image credit: @polarthecurious
Coney Island's been the go-to spot for a quick nature getaway – the tranquil atmosphere and leafy surroundings will make you feel like you've left Singapore. Use our guide to things to do in Coney Island as a reference, but if you're there with your dog, it's best to explore the island on a set of wheels.
The two bike rental kiosks that are nearest to Coney Island are GoCycling @ Punggol Jetty and Jomando Adventure & Recreations. Rates are normally between $6 to $8 per hour, but if you're after one suitable for your dog, you'll need a tricycle with a makeshift carriage. Coney Island's fairly flat with just a few gravelly paths, so your pup won't be in for too bumpy a ride.
Bring lots of water since the entire island only has one toilet that runs on solar energy and rainwater!
GoCycling @ Punggol Jetty
Address: 911 Punggol Road, Singapore, 829170
Opening hours: Mon – Fri: 10AM – 7:30PM  |  Sat – Sun: 8:30AM – 8:30PM
Telephone: 9859 0054
Jomando Adventure & Recreations
Address: 3 Punggol Point Road, #01-13, The Punggol Settlement, Singapore, 828694
Opening hours: Mon – Fri: 9:30AM – 7:30PM | Sat – Sun: 9:30AM – 7:30PM
Telephone: 9850 1813
– Obstacle runs and training courses –
6. Master basic obstacles at the free-entry K9 Park
Image credit: @snowyandshadow
This K9 Park at NEX is an old favourite – it's right next to Pet Safari so your pooch will be excited to shop for treats right after tackling the agility course. Secure from other parts of the mall, you've got everything you need here to tire your dog out – such as poles to dash around and hurdles to jump over. Even better – there are separate enclosures for small and large dogs.
Image credit: @eljaydubbs
Besides the K9 Park, remember that dogs are only allowed at Pet Safari and Doggiestyle Cafe in the mall. You can take the Pets Lift or the outdoor escalator that goes directly up four floors to the Sky Garden.
Admission is free.
Address: Level 4 R, NEX, 23 Serangoon Central, Singapore, 556084
Opening hours: Daily: 11AM – 9PM
Telephone: 6416 6366
7. Unlock your pet's showdog potential at Singapore Indoor Dog Agility Arena
Image credit: @preciouses_dschmauzerz
If you and your pooch are up for something more challenging, try the Singapore Indoor Agility Arena with professional trainers guiding you every step of the way. It's a place where you can train your dog for dog agility competitions. But don't take it too seriously – your dog might not be the show dog you've always dreamt of, but they're sure to have fun bounding through tunnels and climbing up steep peaks.
Guide your dog through basic obstacles with a tryout session ($45) – it's suitable for anyone who hasn't participated in professional competitions. Who knows, your dog might have undiscovered potential to becoming the next gold medallist.
Address: 11 Northshore Drive (Marina Country Club), Singapore, 828670
Opening hours: Daily: 6AM – 12AM
Telephone: 9839 3394
8. Get a workout and train your dog's sense of smell at Apawz Fitness & Dogsports Academy 
Image credit: @apawz_fitness_dogsports_acad
Whether you have the world's most obedient dog or one that chews on all your wires, APawz Fitness Dog Sports Academy's dog training classes double as workouts for both you and your dog.
You can also challenge your dog's sense of smell in the Scent Game. The "Fun Nose" game teaches how to find a particular item in a systematic way while the "Scent Detection" class challenges advanced dogs in smelling a certain scent.
Address: Indoor Sheltered Turf, 11 Northshore Drive (Punggol Marina Country Club), Singapore, 828670
Opening hours: Mon – Sun: 9AM – 10PM
Telephone: 93223310
Website
Fun activities for dogs and their owners in Singapore
It's always a good time at dog-friendly cafes and pet staycays, but if you're looking share more unique experiences with your pooch  – treat your dog to one of these adventures. It's time for some hooman / doggo time and yes, you can expect lots of doggy kisses as a reward.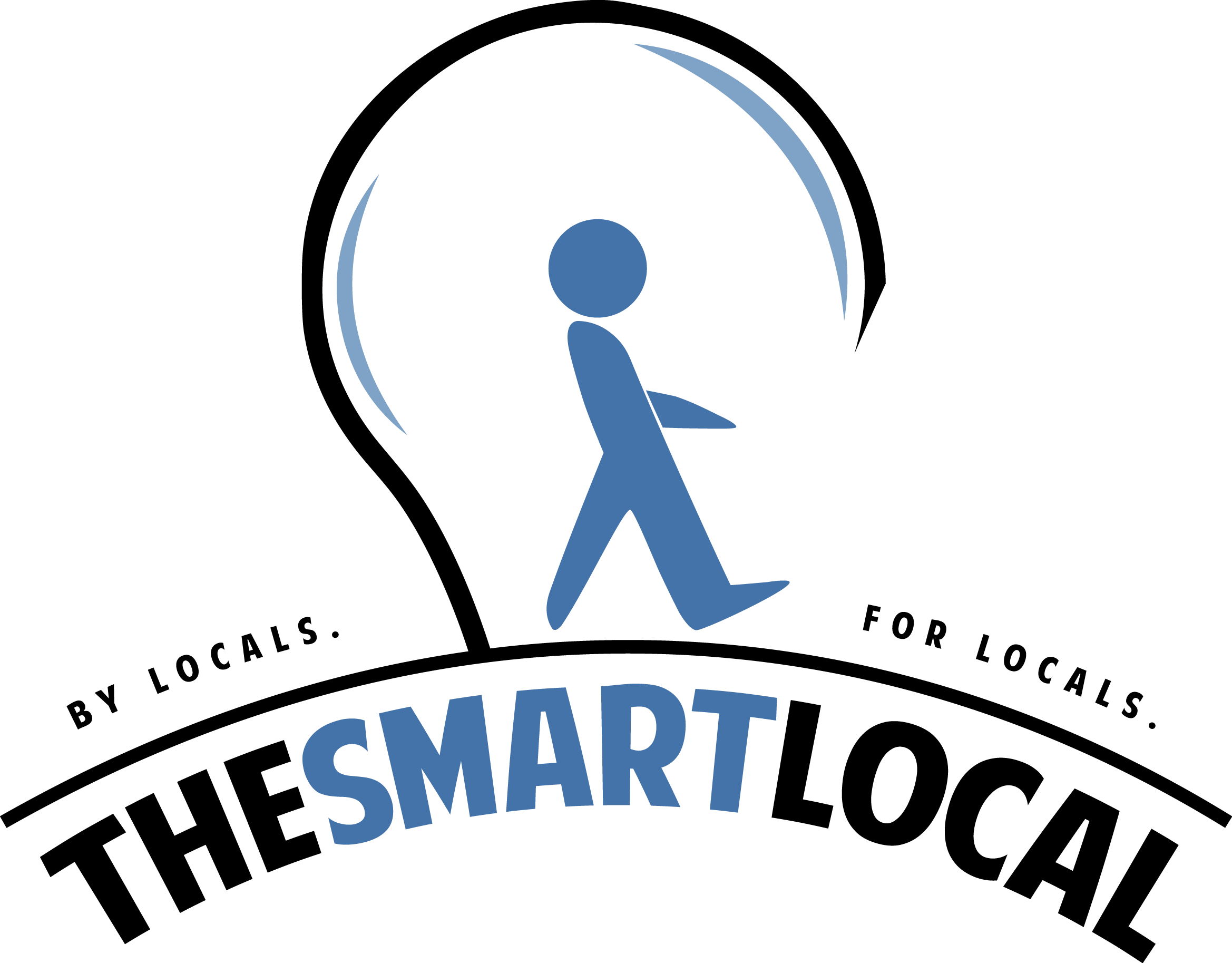 Drop us your email so you won't miss the latest news.