Pet adoption centres in Singapore
---
Image adapted from: HOPE Dog Rescue, @hikari15nokami

A little disclaimer: We aren't saints. We've covered our fair share of commercial pet shops because we believe in freedom of choice. Just like how some people will never adopt pets, some people will never buy pets either. The decision is yours to make and no, buying a pet doesn't make you a bad person.
But before you call up the nearest breeder to order up your pick of the litter, here's a little something to consider. There are cats, dogs, and rabbits which desperately need your help and a home above their heads. These once-upon-a-time pets have been abandoned, mistreated, or rejected by their previous owners, and pedigree or not, they deserve all the love you're ready to give.
Here are 10 places in Singapore to adopt pets from and make paw-sitive change in the furry community. Many of these organisations also welcome volunteers, sponsors and donations, so you'll never run out of ways to shower love on these furry friends.
– Places to adopt dogs in Singapore –
1. Animal Lovers League

Image credit: Animal Lovers League
Join this team of animal saviours as they take on the task of caring for the 700 animals in their wing. With a strict no-kill policy, Animal Lovers League (ALL) is Singapore's biggest and longest-running registered charity for all rescued animals in need of love and care. This group of animal lovers seeks to rejoin animals with a past with loving families, while providing food, shelter, and medical treatment for its animals in the meantime.
Whether or not you're ready to welcome a pet into your abode, you can still help out in the animal community with ALL's many outreach activities as a donor, sponsor or a volunteer. As a sponsor, you can choose to share the burden of medical treatment or fund a pet's daily expenses without bringing it home. Interested volunteers can also join the team as pet nannies and spread the love to these furry friends. #ALLThatMatters is the thought, it counts.
2. Exclusively Mongrels

A stray puppy rescued by Exclusively Mongrels. Image credit: @kimberlylaurenwong
While purebred breeds like Golden Retrievers, Corgis and Pugs hog the limelight; mongrels or mutts are equally loyal buddies left in the shadows to fight for their survival on the streets.
We're glad that there are animal shelters like Exclusively Mongrels which focus their efforts on rescuing and rehoming Singapore's street dogs, because they too deserve the pedigree life. This dedicated shelter aims to provide every mongrel in their care with a committed family, and you bet they follow through with it.

Image credit: Exclusively Mongrels Limited
Exclusively Mongrels pays two house visits before and after the adoption to help the owner and pet settle in comfortably, so apprehensive pet owners can rest assured in the support given. They also give out free goodie bags containing doggie treats, chew toys, shampoo and collapsible water bowls for the owner to gift their new furry friend.
Adoption is free of charge, though donations are warmly welcome!
3. Save Our Street Dogs

Image credit: SOSD
Stray dogs need homes too! Save Our Street Dogs (SOSD) is a volunteer-run team of stray lovers and rescuers who endeavour to seek just treatment for all stray dogs. Besides rescuing and rehoming strays, they also campaign for relaxed laws against strays and sterilize them for population control.
SOSD also has a flexible Foster A Pet programme whereby volunteers can temporarily foster a dog for a minimum of two months while the team searches for future homes. If you're someone who can't resist patting furry street prowlers but not quite sure about long-term commitment, try out the Foster programme and give these critters an interim home.
4. Chained Dogs Awareness

Image credit: Loyal D
Having your doggy on a leash may symbolise the attachment between owner and pet, but chaining reflects the entrapment of neglected dogs who are unable to move on their own will. Chained Dogs Awareness Singapore stands against such mistreatment, and also seeks to educate the public against chaining and caging acts, even as it remains legal in Singapore.
They also rescue dogs from a life behind bars, providing care for these animals while putting them up for adoption. Join their cause and help the affected dogs find warmer homes today!
5. HOPE Dog Rescue

Image credit: Hope Dog Rescue
Big hearts galore! If you simply can't stand to see any dog being mistreated, abused, or ailing without the support it needs, HOPE Dog Rescue's cause will be one you'll want to champion. The team goes on feeding rounds to ensure Singapore's stray dogs remain fed, and rescues dogs along the way.
On top of adoptions and fostering, HOPE also accepts simple donations of food, towels, leashes, tick spray as well as vet bill donations. Or, if you have a bit of time on your hands, opt to accompany dogs to and fro vet visits or volunteer to run HOPE's social media accounts.
6. Adopt A Dog

Image credit: Hope Dog Rescue
This all-in-one website compiles everything a dog lover needs to know when trying to lend a helping hand. Besides adoption posts, Adopt A Dog also lists animal shelters accepting volunteers to care for dogs – that includes bathing them and playing with them! – as well as recreational dog cafes to bring your furry buddies to.
Adopt A Dog boasts well-connected links to most of Singapore's dog-oriented communities, so you'll definitely be able to find a worthy cause to champion while scrolling through their beneficiaries.
7. Action For Singapore Dogs

Image credit: Action For Singapore Dogs
Action For Singapore Dogs aims to improve the lives of stray and abandoned dogs by rescuing, fostering and re-homing them. They have tons of eager dogs waiting to go into a forever home. Find one that suits your fam by using their search filter, where you can narrow down to the doggos that are "good with kids", or "good with c[d]ats". If you'd rather interact with them before bringing one home, look out for their regular adoption drives on their website.
8. MercyLight Adoption

Image credit: Mercylight Adoption
Mercylight Adoption believes every dog is a blessing – hence all their rescued strays have "Blessing" as their "surname". Most dogs here are HDB approved and already understand basic commands, so that's one less job for you to do.
– Places to adopt cats in Singapore –
9. Cat Welfare Society

Image credit: Cat Welfare Society
Felines have feelings too! Stray cats are often treated as nuisances in neighbourhoods where irresponsible cat feeding occurs, but nonetheless, their right to eat still exists. If you're one who can't bear to see any animal go hungry, Singapore's Cat Welfare Society is right up your alley.
Not only does the team advocate responsible cat feeding, they also stress on cat sterilisation to control the stray population – humanely. With a mission to spread the word, the Cat Welfare Society also organizes upbeat events to garner support for their cause, be it charity dinners, jam sessions at cat cafes and pet adoption themed parties. Even if you can't adopt a cat of your own, you can still take home a commissioned cat painting or buy their merchandise to show your support!
10. The Cat Museum

Image credit: Orzzzz.com
You might have seen the Cat Museum making headlines recently. It's due to shut its doors for good on June 10 this year, due to the landlord not renewing the museum's lease. Many of its cats will soon be without a home, and are up for adoption. Head over to their website to find out how you secure a forever home for one – or maybe a few – of their felines.
– Places to adopt rabbits in Singapore –
11. House Rabbit Society

Image credit: Kai Khiun Liew
With a slogan like "We can't help everybunny, but everyone can help somebunny", House Rabbit Society already establishes itself as the aww-worthy organisation that could use some help. Dedicated to improving the welfare of rabbits and reducing the number of unwanted bunnies in Singapore, House Rabbit Society seeks to find worthy homes for its fluffballs.
If you've always loved these cuddly creatures and are ready to take on the 10 year pet commitment, adopt a bunny from House Rabbit Society today!
12. Bunny Wonderland

Image credit: Bunny Wonderland
You know you're a true rabbit lover when you have 60 rabbits living in your house. The founder of Bunny Wonderland, Ms Jackie Fang, has been rescuing rabbits since 2002, and caring for them in her own home. With a mission to give these furballs a better home, the group of like-minded bunny lovers behind this private organisation seeks to educate potential rabbit owners on how to care for their rabbits and keep them healthy and happy. They also offer rabbits for adoption, and accept sponsors and donations.
– Places to adopt all types of pets in Singapore –
13. SPCA

Image credit: SPCA
The Society For The Prevention Of Cruelty To Animals (SPCA)  houses dogs, cats and small animals, including less common ones like chinchillas. The animals here get adopted pretty quickly, so make sure to constantly check their website for updates.
14. Purely Adoptions

Image credit: Purely Adoptions
If you are willing to adopt or foster dogs, cats, or rabbits, Purely Adoptions is a good place to start your search. Along with pictures of the animal are descriptions of its behavior and characteristics.
BONUS: Adopting an ex-military dog in Singapore

Image credit: Mindef 
These dogs have faithfully served the nation and are ready to retire in a comfortable home with a doting family. While this year's adoption drive is over, you can keep your eyes peeled for updates on the next adoption drive on Mindef's website. Plus, your home will be extra safe with an obedient and loyal military-trained dog around.
Adopting a rescued dog, cat, or rodent in Singapore

Image credit: @kimberlylaurenwong
Owning a pet isn't as glamorous and lovely as it looks round the clock; in fact, 4am barking and scratch marks are part and parcel of daily life when you've got a claw-wielding animal in your home. Adopting a rescued pet is sure to prove more challenging and testing on your patience and wallet, but the difference you're making to its furry world is worth more than any pedigree.
With these 14 channels to spread your love for animals to, you're all geared to start making paw-sitive change today!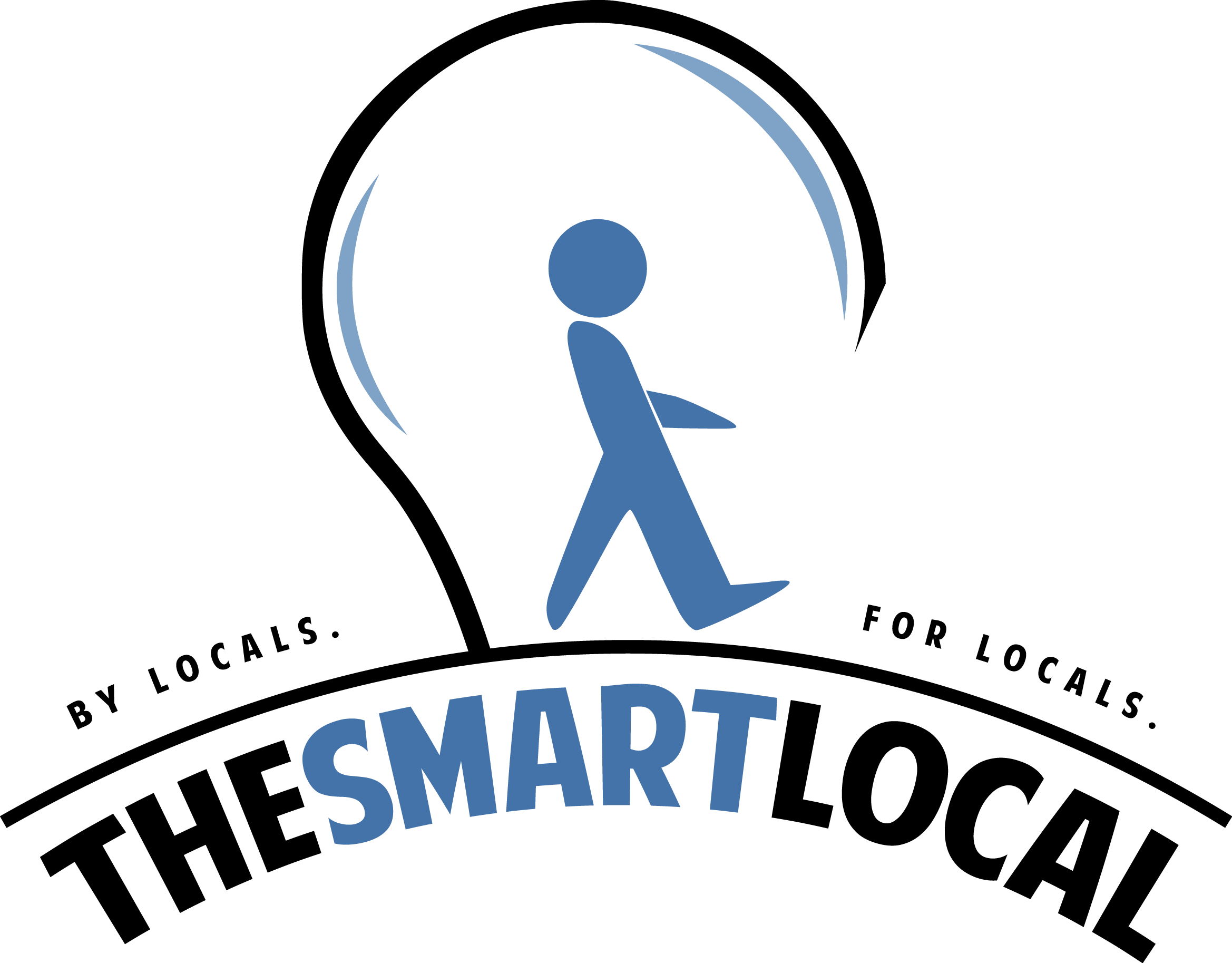 Drop us your email so you won't miss the latest news.