The Climate Action Carnival 2018
Going green has always been in the talks, and the need to #SaveThePlanet has only gotten greater. It's 2018, and it's the year of Climate Action for Singapore. Step it up a notch with #ClimateActionSG, a movement kick-started this year that works towards reducing our carbon footprint.
Happening from 2nd – 3rd June 2018 at the Marina Barrage, the Climate Action Carnival is coming to teach us a thing or two about being environmentally conscious and staying sustainable – one fun activity at a time. From terrarium workshops to yoga sessions, here are 7 free activities you can look forward to while you're there.
1. Make your own DIY terrarium from upcycled materials
Image adapted from: Ecoponics
Terrariums are super pretty, and without the space to get an actual garden, they're the next best thing to brightening up a dreary apartment. As one of the workshops at the Climate Action Carnival, you can now DIY your own terrarium and customise it however you like, instead of spending cash to buy a ready-made one from the store.
You'll get to use upcycled materials, such as glass containers that have been converted from unwanted products, to build your own mini ecosystem.
Date/Time:
2nd June 2018: 5PM onwards
3rd June 2018: 1PM onwards
Venue: Central Courtyard
2. Upcycle old magazines and milk cartons into wallet holders and torchlights
Image credit: Terra SG
DIY Upcycling will show us how we can make something useful out of something we think is trash. Learn how you can transform last week's newspapers, old magazines and brochures into nifty wallet and card holders. Through creative thinking, you can definitely find use for your old paper products too.
Image credit: Terra SG
Our baby siblings and kids are still making paper lanterns for class decor come CNY period – and now they can make actual torchlights out of old juice and milk cartons. Apart from how it's functional and can help act as a nightlight, it'll help teach the kiddos about the little ways to be sustainable.
Date/Time:
Wallet workshop: 3rd June 2018, 1PM onwards
Torchlight workshop: 2nd June 2018, 5PM onwards
Venue: Central Courtyard
3. Light up your room with gel candles
Image credit: Ecoponics
Make pretty customised gel candles to take home, or as a gift to your bae. You'll be provided with clear wax to make your candle with – but feel free to decorate the side of the glass with prints of your favourite flower, be it rose or lavender, to spruce up the candle.
What's more, these candles are super climate-friendly as they're made of recyclable materials – glass can be recycled endlessly without a loss in quality, while the gel wax, made of mineral oils, can also be repurposed.
Date/Time:
2nd June 2018: 5PM onwards
3rd June 2018: 1PM onwards
Venue: Central Courtyard
4. Get fit with sunset yoga
Image credit: Climate Action SG
Yoga is good for our physical and mental health, and at the carnival, you'll get to try out beginner techniques like sun salutations and warrior poses. Besides, pair this with a beautiful view of the sunset from the top of Marina Barrage, and you've got the perfect wind-down activity after a gruelling week of work.
Note: Do remember to bring your own yoga mat.
Date: 2nd June 2018
Time: 6PM-7PM
Venue: Green Roof, Marina Barrage
Register here
5. Watch local short films at the carnival
Dot and the Green Pea
Dot and the Green Pea follows the story of Dorothy, or Dot, an aspiring eco-influencer who finds accidental fame after her video goes viral on the net. Instead of simply going green in front of the camera, Dot decides to "live and breathe [her] stories offline", highlighting the personal accountability of an influencer to her audience.
People of the Forest: Orang Rimba
People of the Forest: Orang Rimba is a short documentary offering an intimate look at the lives of the Orang Rimba, a minority of tribespeople living in the forests of Indonesia. Due to commercial farming, oil palm plantations have all but replaced their ancestral ground -the tropical peatland rainforests.
Dot and the Green Pea
Date: 2nd June 2018
Time: 8PM-9PM
Venue: Courtyard Room
People of the Forest: Orang Rimba
Date: 3rd June 2018
Time: 3PM-3.45PM
Venue: Activity Room
6. Enjoy live performances by home-grown musicians at the Concert for Climate Action
Getting together for the good of our planet is something worth celebrating, which is why live performances are being held at the Marina Barrage as part of the Climate Action Carnival.
Image credit: @thisisinch
Groove along to Inch Chua's soulful folk/alt-rock tunes, and indulge in the sweet acoustic melodies of Jawn. Also present are the duo of Jack and Rai, well-known in the live gig circuit for their catchy and jammable songs, which have gone on to become soundtracks for local TV shows.
You can also expect to see newcomer Annette, who has made a mark in the local music scene with her catchy electro-pop songs.
Live Performances
Date/Time:
2nd June 2018: 6.15PM-9PM
3rd June 2018: 5PM-8PM
The full schedule can be found here.
7. All-day guided tours at the Sustainable Singapore Gallery
Experience the features of a car-lite Singapore at an interactive cycling station.
Image credit: MEWR
Celebrate the re-opening of the Sustainable Singapore Gallery. Newly revamped, the gallery at Marina Barrage will cover various environmental topics, including climate, water, energy, and waste.
Comprising a total of six zones, each highlights a different aspect of the environment and sustainability. For example, the "Red Dot" zone addresses our country's vulnerability to climate change as a low-lying island city-state, while "The Journey to Zero" zone shows how Singapore is working towards becoming a Zero Waste Nation.
Scale model of HDB blocks with solar panels on their rooftops.
Image credit: MEWR
Visitors can look forward to multimedia displays and immersive experiences, which will be sure to keep everyone entertained.
It's good to be in the know, and the Sustainable Singapore Gallery is the best place to learn about Singapore's sustainability journey and roadmap for the future. Besides, admission into the gallery is completely free – so bring your family or friends and explore the place together!
Address: Marina Barrage (Level 2), 8 Marina Gardens Drive, Singapore 018951
Opening Hours: 9AM-6PM daily (closed on Tuesdays)
Telephone: 65145929
Website
Do your part at the Climate Action Carnival
With so many activities at the Climate Action Carnival, there's bound to be something there for everyone. Since this is the year of Climate Action for Singapore, take the chance to learn about ways we can help our environment. Apart from reducing pollution, engage in new and creative ways of practising the well-worn mantra of reduce, reuse and recycle.
Climate Action Carnival
Date/Time:
2nd June 2018: 5PM-11PM
3rd June 2018: 1PM-8PM
Venue: Marina Barrage
---
This post was brought to you by the Ministry of the Environment and Water Resources.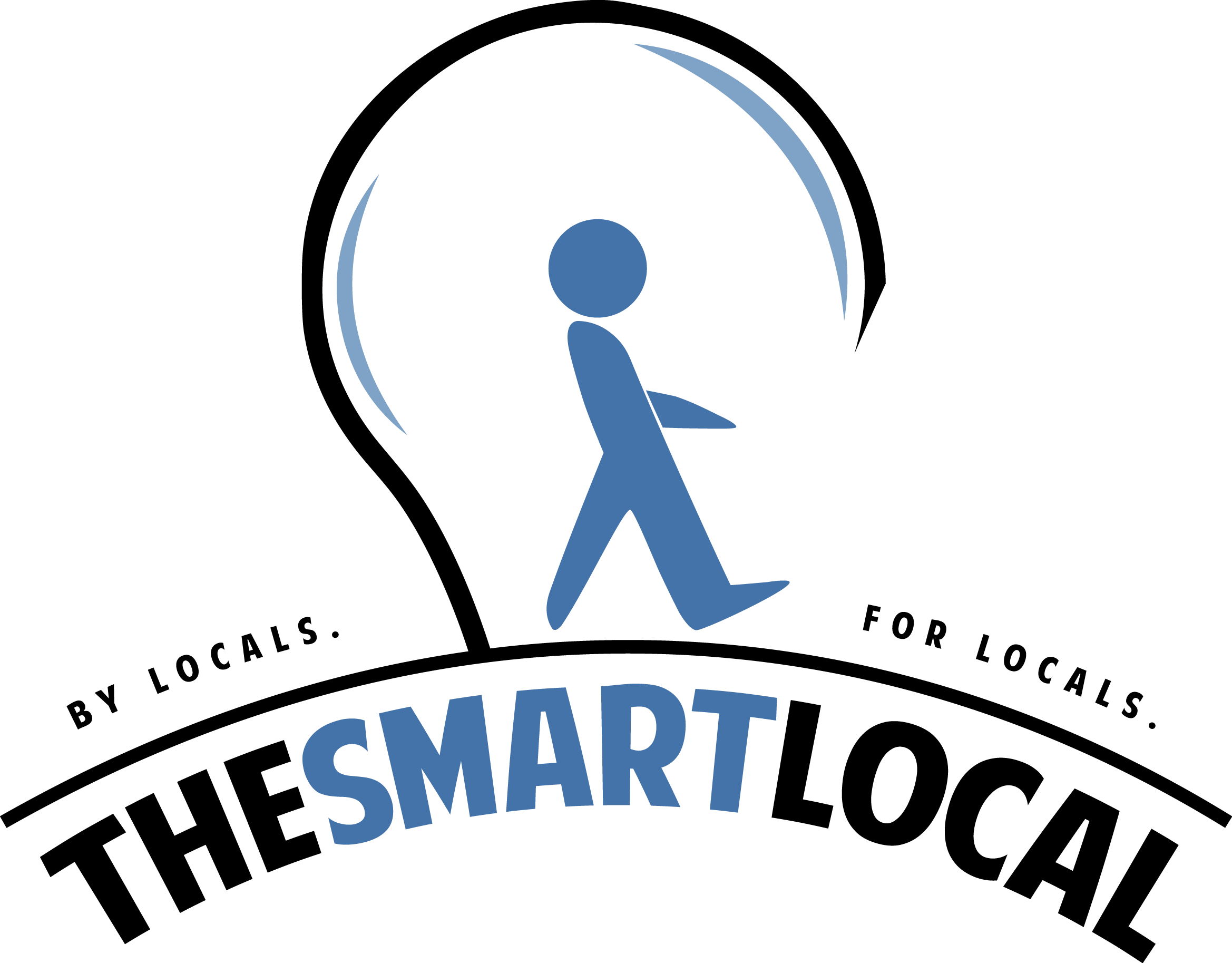 Drop us your email so you won't miss the latest news.