Alternative Ramadan Bazaars in SG
Image adapted from: @jihye_e21
Ah, Geylang Serai Bazaar, the talk of the town this season. With more than 1000 food and retail stores filling it's streets by dusk, the place is filled with traditional apparel, delicious grub…and hundreds of other sweaty Singaporeans.
For those who die-die don't want to get caught in the middle of the crowd, here are 11 alternative Ramadan bazaars:
– Central –
1. Jalan Jalan! Makan Makan! Raya Edition @ Marina Bay Sands
For the very first time, Marina Bay Sands (MBS) will be hosting Jalan Jalan! Makan Makan! Raya Edition, a mega Ramadan bazaar from 1-3 June 2018, in Expo and Convention Hall E.
We all know how the MBS area always has events done go-big-or-go-home style – think Artbox and the Marina Bay Carnival – so this one is definitely one to look out for.
Dendeng tacos
Image credit: @chuepachups
There will be tons of food there but keep your eyes peeled for Dendeng tacos by Dendeng Duo – an Indonesian take on the Mexican dish.
Image credit: @projectkeria
Do-nut let your guard down with these sweet potato donuts by Project Keria. Crisp on the outside and soft on the inside, they have a great bite and are highly addictive. Top them with gula melaka or chocolate sauce, or cheese if you prefer something savoury.
You can also look for your Hari Raya outfits here because they have fashion booths as well.
P.S. the first 100 visitors daily gets free limited edition Hari Raya Packets!
Size: Large
Date: 1 – 3 June 2018
Address: Marina Bay Sands, Expo Hall E
Opening Hours: 10AM – 10PM
Website
2. LalooLalang Bazaar Raya Edition @ Malay Heritage Centre
Flamboyant in name, Laloolalang Bazaar has the atmosphere to match. This open-aired, 3 day-long festival is located at the Malay Heritage Center from 1-3 June.
You can catch the live performances during the day here, and snack under the dangling fairy nights in the evening.
Image adapted from: Laloolalang
You can get both traditional and modern Hari Raya outfits from various retailers under the main tent.
Last year, there were food vendors selling snacks like kebabs and satay.
Image adapted from: Laloolalang
Image adapted from: Laloolalang
P.S. Laloolalang Bazaar is only 2-minute walk away from Masjid Sultan (#4). Visit both in one evening for double the fun.
Size: Medium
Date: 1 – 3 June 2018
Address: 85 Sultan Gate, 198501
Opening Hours: 3PM – 12MN
Website
3. The Grand Bazaar @ Singapore Expo
The original Grand Bazaar began in Istanbul, Turkey, and is one of the oldest and largest covered markets in the world today.
This 8-10 June, a piece of that would be brought into Singapore Expo Hall 6B. Stimulating the shopping experience of the original, The Grand Bazaar's Singapore edition will be lined with over 200 stores selling food and beverages, cosmetics, and apparel.
Size: Large
Date: 8 – 10 June 2018
Address: Singapore Expo Hall 6B
Opening Hours: 10AM – 10PM
4. Ramadan Sultan Bazaar @ Masjid Sultan
Along Arab Street is a Ramadan Sultan Bazaar, set in front of the ornate Masjid Sultan.
Image credit: @jihye_e21
Lined in tentages outside the grand Masjid Sultan are stores selling your usual wholesome Ramadan bazaar grub like kebabs, mee siam and traditional kueh. On top of that, there are also a couple of Western restaurant-quality dishes like lamb racks.
Image credit: @sultangate.sg
Self-proclaimed carnivores, head straight to T Bobs Corner where you can indulge your taste buds in some sizzling hot, tenderised meat. These include lamb shanks and racks, beef ribs and various meat-filled burgers.
If you don't mind splurging a little, make a stop at My Wholly for their Laksa Lobster ($16.90). It comes with a fresh and sweet half-lobster – juicy pincers included – served on thick bee hoon and drenched in creamy, mildly spicy laksa gravy.
Size: Medium/Large
Date: 16 May – 14 June 2018
Address: 3 Muscat St, Singapore 198833
Opening Hours: ~3PM – 10PM
– North –
5. Bazar Raya UTARA @ Woodlands
Image credit: Kampung Sembawang
As much as the likes of Thai milk tea and raclette cheese are enticing, sometimes, all you crave for is some good ol' traditional nosh.
To get the best variety of that, head to Bazaar Raya UTARA, located right next to Causeway Point, where there are around 80 salls. The bulk of them sell traditional Malay food – including roti kirai (lace pancake), nasi ambeng (rice platter with meat and vegetables) and dendeng (thinly sliced barbecued beef).
Size: Large
Date: 14 May – 12 June 2018
Address: Causeway Point, 1 Woodlands Square, 738099 (Next to Woodlands Bus Interchange)
Opening Hours: 10AM – 11PM
Website
– East –
6. Bazaar Raya One World @ Our Tampines Hub
Image credit: @drasta
Situated a 5-10 minute walk from Tampines MRT, mega mall Our Tampines Hub is a popular hangout spot for easties. And now, the building is also host to the large Bazaar Raya One World with more than 150 stalls covering its ground floor.
Satay Burger.
Image credit: @bluntforks
There's a whole lot of food to fill your tummies up including traditional-meets-modern items from Satay Burger by Famous Satay Burger to Ondeh Ondeh Ice Cream by Kava.
Image credit: @boo.eh
Also look out for SG's version of Harry Potter's famous Butterbeer- Butter BOO:EH. The beverage is cool and fizzy with a bonus of a foam mustache from its creamy butterscotch foam topping.
Music lovers can chill by the stage, where there will be performances lined up during weekends.
Size: Large
Date: 12 May – 13 June 2018
Address: Our Tampines Hub, 1 Tampines Walk, Singapore 528523
Opening Hours: ~3PM -10PM
Website
7. Ramadan Bazaar @ Pasir Ris Blk 105
Image credit: The Halal Food Blog
Blk 105 Ramadan Bazaar is a small-scale one situated in the East of the East. Residents of Pasir Ris, this one is for you.
Image credit: The Halal Food Blog
Unlike its flashier counterparts, this one has more traditional Malay food like curry puffs, kueh, and cendol.
Size: Small
Date: 17 May to 13 June
Address: Blk 105, Pasir Ris Street 12, Singapore 510105
Opening Hours: 3.30PM – 7PM
Website
8. Kassimbaba Raya Fest @ D'Marquee, Downtown East
Kassimbaba Raya Fest, also known as KB Raya Fest, is a 3-day long event taking place over the 25-27 May weekend at Downtown East.
This festival takes place in the air conditioned D'Marquee building, so it's a great place to escape the sweltering heat.
Putu Piring
Image credit: @haigroadputupiring
There will be variety of retail shops and food stops in the space. Look out for the famous Putu Piring from Haig Road – soft to the bite and generously filled with gooey gula melaka.
Image credit: @projectwarung
If you are looking to get your hands on some hearty grub after a long day of fasting, Burgs is opening a pop up store at KB Raya Fest. One of their bestsellers is The Classic – freshly grilled beef burger smothered in in American cheese and topped with crispy fried shallots.
Size: Medium
Date: 25 – 27 May 2018
Address: 1 Pasir Ris Close, Downtown East, D'Marquee, Singapore 519599
Opening Hours: 12PM – 11PM
Website
9. The Royal Gala @ ONE KM Mall
Food may take the spotlight, but it certainly isn't the only thing sold at Ramadan bazaars.
If it is Hari Raya outfits you are searching for, then hit up The Royal Gala at ONE KM Mall.
There are shops in festive tents outside, as well as pop-up stalls within the mall itself.
This spot is within walking distance from Geylang Serai Ramadan Bazaar, so it's a good place to take a break from the crowds and heat after you've got your fill of rainbow-coloured snacks.
Size: Medium
Date: 11 May – 14 June 2018
Address: OneKM, 11 Tanjong Katong Rd, Singapore 437157
Opening Hours: 11AM – 9PM
– Northeast –
10. Masjid Al-mawaddah Ramadan Bazaar @ Sengkang
Image adapted from: Masjid Al-mawaddah
Masjid Al-mawaddah Ramadan Bazaar might be a small set-up, but it is certainly worth popping by if you happen to be in the area. Everyone is welcome, but make sure to dress appropriately!
There are fully prepped meals for you to take away, such as mee rebus, lamb shank biryani, along with snacks like goreng pisang, curry puffs and donuts.
Image adapted from: Masjid Al-mawaddah
Size: (Very) small
Date: 17 May – 10 June 2018
Address: Mosque Cafe, Masjid Al-Mawaddah, 151 Compassvale Bow, 544997
Opening Hours: 3pm – late
Website
– West –
11. Selera Ramadan Bazaar @ Jurong Blk 425
A short bus ride away from Lakeside MRT, Selera Ramadan Bazaar at Jurong Blk 425 is a hidden gem of the West that has recently been gaining popularity.
Image adapted from: Jamaludin Jaffar
Don't be fooled by the fact that it's at a void deck. Rows upon rows of stores are lined along the HDB pillars, offering a wide selection of traditional delicacies such as lontong, roti boyan (pastry stuffed with mashed potatoes) and assorted kueh.
Goreng Pisang
Image credit: The Halal Food Blog
Compared to Geylang Serai Ramadan Bazaar, the food here is relatively more affordable with Sweet Potato Sago dessert bowls going at $2.50 and Ramly Burgers at $3.50.
Getting there: Take bus 98, 98M or 187 from Lakeside MRT
Size: Medium
Date: 17 May – 13 June 2018
Address: Blk 425, Jurong West Avenue 1, 640425
Opening Hours: 11AM -10PM
Website
Alternative Ramadan bazaars to siam the crowds
Now you know that there is more than just Geylang Serai bringing on the festivities this Ramadan season. Traditional or "hipster", crowded or ulu, these underrated bazaars have so much in store. Time to knock yourselves out on some tasty Ramly Burgers or raclette cheese – whichever floats your boat.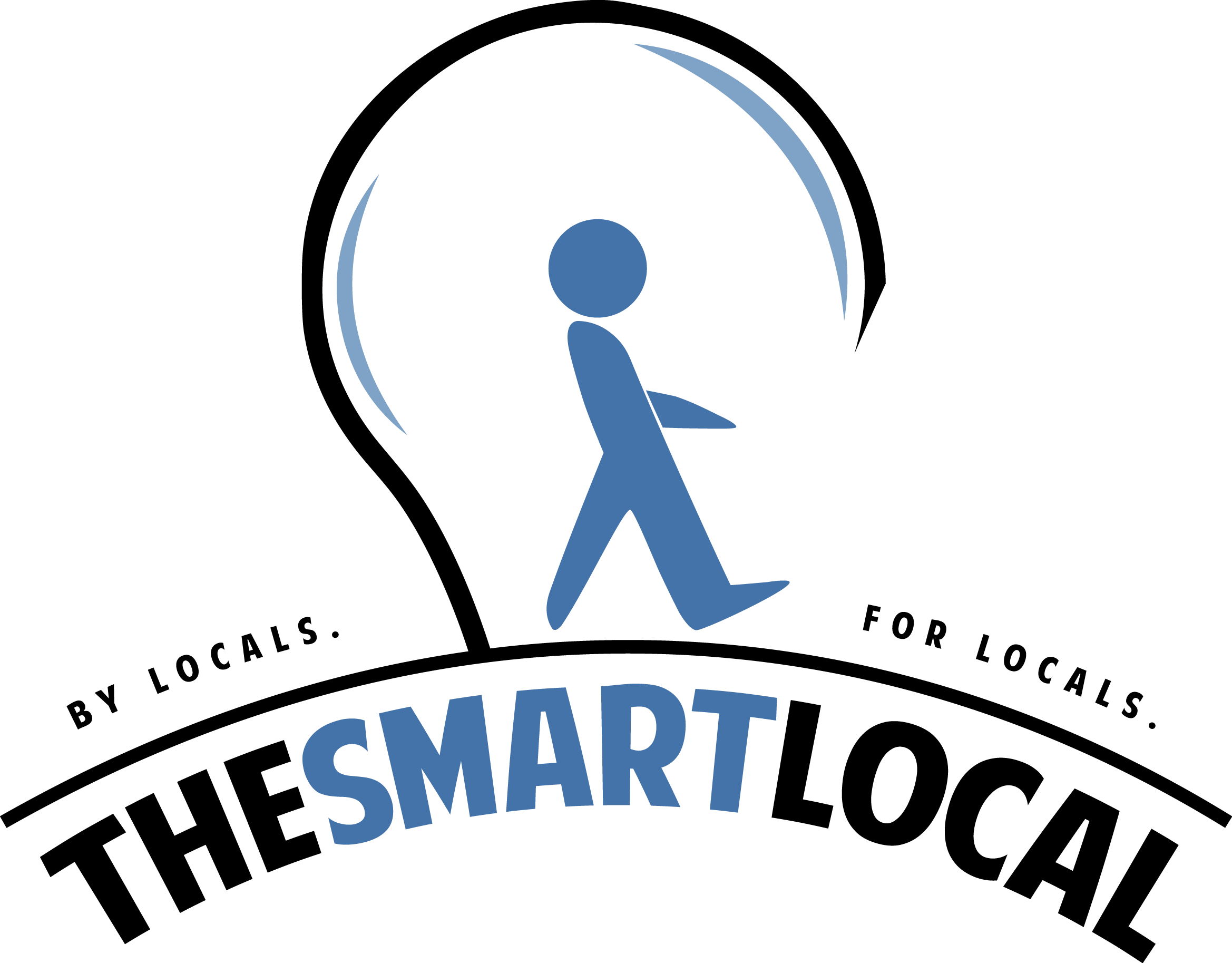 Drop us your email so you won't miss the latest news.