Vets in Singapore that are open 24/7
Image adapted from @icancallyoushoes
Like humans, our pets can fall prey to nasty viruses – and it's important to have a choice of trusted doctors that you can go to for emergency care. In case your furry friend needs medical attention at ungodly hours, here are 11 vets in Singapore that are open 24 hours, complete with reviews* by satisfied customers.
*Some reviews have been edited for length and clarity
– East –
1. Advanced VetCare
Image credit: @advancedvetcaresg
Some of their services include:
Ultrasound
Digital X-Ray
Endoscopy
Orthopedics
Laparoscopy
"Very appreciative to all the doctors and nurses here! Especially thankful to Dr Woo and all the nurses (Day & Midnight). The staff are very attentive, understanding and compassionate. Tobi is recovering well thanks to their care." – Alex Zoei
"Winter was brought down to Advanced VetCare for consultation. Turns out that she was badly dehydrated and need an immediate operation for pyometra. Two days later, Winter is back in her normal state and eating well now. Thanks Dr Nick for saving Winter's life!" –Chia Willie
Address: 18 Jalan Pari Burong, Picardy Gardens, Singapore 488684
Telephone: 6697 5322
2. Companion Animal Surgery
Image credit: @laneyrahman
Some of their services include:
Sterilisation
Microchipping
Blood tests
Acupuncture and Herbal medicine
Tick fever, heartworm, rabies Serology tests
"I must really thanks Dr Jeslyn for her kindness and care towards my senior Pomeranian who is down with heart and kidney failure. She was attentive and gave good advice on caring for my dog." –Kristine Khoo 
"We'd like to thank the Companion team for treating our Schnauzer for his multiple seizures and emergency admissions over the last 4 months. We are very grateful to Dr Jesslyn See, Dr Eleanor, Dr Jansen, and the other doctors, nurses, and vet technicians for their care and professionalism" –Yvonne Low-Goh
Address: 12 Boon Teck Rd, Singapore 329586
Telephone: 6255 7950
3. Veterinary Emergency & Specialty Hospital
Image credit: @ _the3musketeers_
Some of their services include:
Orthopedics and Neurosurgery
Soft Tissue Surgery
Diagnostic imaging
Cardiology
Intensive care unit (ICU)
"The vets at VES are very knowledgeable and professional. My 15-year-old dog had sarcoma and the previous vet stated that she may need an amputation. However, after consulting Dr Francois at VES, we were able to remove the tumour without amputation. Dr Laurent is also a very experienced ophthalmologist who was able to diagnose my dog's condition, and my dog is recovering well from her eye lesion." –Belinda Tan
Address: 2-14 Rochdale Road, Singapore 535815
Telephone: 6581 7028
– North-East –
4. Stars Veterinary Clinic
Image credit: @starsveterinary
Some of their services include:
Digital Radiography
Endoscopy and Laparoscopy
Oxygen Therapy
Frozen plasma transfusion
"Dr Asyila followed up on my cat and the treatment. She is really good! Clear, transparent and sympathetic in handling extremely anxious pet owners like me!" – Anne-Freida Taurel
"I would like to express my appreciation especially to Dr Anushya.  She discussed with us (vs telling) about her diagnosis, genuinely cares. She was also very comforting and engaging" –Siew hong Seah
Address: Block 211 Hougang Street 21, #01-301, Singapore 530211
Telephone: 6280 9880
5. Animal Recovery Veterinary Referral Center
Image credit: Animal Recovery Veterinary Referral Center
Image credit: @bacon_n_jam
Some of their services include:
Vaccinations
Dentistry
Neutering
Chemotherapy
"Environment is great with helpful staff and doctors. All amenities are there for both animal and owner. A hose outside for washing, free water, comfy seats." –Estella Kanoviya
" A Well equipped clinic" –Andy teo
Address: 466 Serangoon Road, Singapore 218 225
Telephone: 6252 2623
– North –
6. United Veterinary Clinic Pte Ltd
Image credit: @thatshutzraven
Some of their services include:
TCM
X-ray
Ultrasonography
Echocardiography
Sterilisation
Behavioural and nutritional advice
"I would like to thank Dr Melissa Tjahaja and her team at United Veterinary for their amazing work and 'never give-up' attitude to attend to Tim Tam and her litter. " –Noorliza Mohd Ali
"Brought my senior dog in for consultation.  Vets are professional and nice.  They even do follow up on the condition of my pet after a few days." –Jess Leow
Address: Blk 107 Ang Mo Kio Ave 4, #01-148, Singapore 560107
Telephone: 6690 4720
7. Mount Pleasant Vet Centre (Gelenggang)
Image credit: Mount Pleasant Veterinary Group
Some of their services include:
Vet specialist (internal medicine)
Orthopaedic surgery
Cataract surgery
CT Scan
Blood transfusion
Veterinary acupuncture & TCM
"Mount Pleasant Veterinary Group, Dr Dennis Choi and all the lovely staff who greeted us with a smile at our regular appointments. Thank you for your perseverance to find a solution to save Bobby's leg. Dr Choi never gave up. Now Bobby can enjoy a full quality life, with all four legs. We are delighted with the result and cannot recommend your services enough. You win the compassionate and expertise award!" -Anne Rossi
Find a list of their other outlets here
Address: 2 Jalan Gelenggang Singapore 578187
Opening hours: 24 Hours
Telephone: 6251 7666
After-hour hotline: 6251 7666
8. Animal Practice Veterinary Clinic & Surgery
Image credit: @vivienyves
Some of their services include:
Preventive healthcare
Wellness exams
Heartworm tests
Orthopedic surgery
"The team at Animal Practice are a friendly and helpful bunch. They ensure to thoroughly explain our dogs diagnosis each time we are there and give us the pros and cons of the various treatment options available. I'd highly recommend their services to anyone wanting the best for their pets" –Sajivan Hariram
Address: 1015 Upper Serangoon Road #01-00 Singapore 534753
Opening hours: Mon-Sun 9AM-12PM,m 2PM-5PM,6 PM-8 PM
24 hour Telephone: 6288 3929
– West –
9. The Pet Doctors
Image credit: The Pet Doctors Veterinary Clinic
Some of their services include:
Image credit: The Pet Doctors Veterinary Clinic
"Thanks heaps to Dr Vish and all the staff at The Pet Doctors Veterinary for attending to my call for my kitty Tomi whose mouth was bleeding. The clinic was supposed to close at 1.30pm as it was Christmas Eve but Dr Vish was kind enough to see my boy. Vet with a big heart." –Kikki Tomi
"Truly a clinic who cares and wouldn't hesitate to go the extra mile to do the very best for every animal. Thank you, Dr. K and your amazing team!" –Leonora Lyn Gaffar
Address: 3 Pandan Valley, #01-311 Chempaka Block, Pandan Valley Condominium, Singapore 597627
Opening hours: Mon-Fri 10AM-7.30PM | Sat-Sun 10AM-4.30PM24 hour
Telephone: 6438 7779
10. The Visiting Vets
Image credit: The Visiting Vets
Some of their services include:
House calls – ideal if your pet is big and difficult to transport
Blood tests
Ultrasound
Chemotherapy
Surgical Biopsy
Vaccinations
Splenectomy
"Thanks to The Visiting Vets and Dr Huang for his support and attentiveness to Errol our dear old cat, and for the help in getting vaccinations and health certificates organised for their trip to the UK." –Owen Wyrley-Birch
Address: 9 Taman Serasi #01-09 Singapore 257720
Opening hours: Mon-Sat 10AM-12PM, 2PM-7.30PM24 hour
Telephone: 6690 3151
11. Pet's Avenue Veterinary Clinic
Image credit: @nrlftn_
Some of their services include:
Dermatology
House call and home visits
Brachycephalic obstructive airway surgery
Abscess drainage
Urinary bladder stones removal
Image credit: @icancallyoushoes
"Dr. Chong is extremely patient & provided a comprehensive diagnosis of my dog. The next day after our visit, Dr Chong even personally called me to check if my dog was feeling better. Strongly recommended. Charges were reasonable as well." –Vanna See
"We brought our 11yo Husky, Hunter, to Pets Avenue, and Dr Sheryl was very thorough in her explanation for possible causes for his skin infection and blood test results. The prescription given was more holistic, less invasive, and provided a long-term plan for Hunter's health as a senior dog. We definitely recommend Pets Avenue to all pet owners looking for veterinary advice and treatment for their furry friends!" –Enxin and Will
Address:  8 Empress Road #01-11, Singapore 260008
Opening hours:  Mon – Fri : 9.30AM – 4.30PM24 hour
Telephone: 6471 0111
24-hour animal clinics in Singapore for your pet
It can be scary when your pet gets sick suddenly, but with dedicated doctors available 24/7 at these clinics, you can be sure that your furry friend will be given the best care, even at weird timings. After all, it's only when your pet is happy and healthy that they can partake in some proper bonding time with you.
Check out our other pet-related articles here: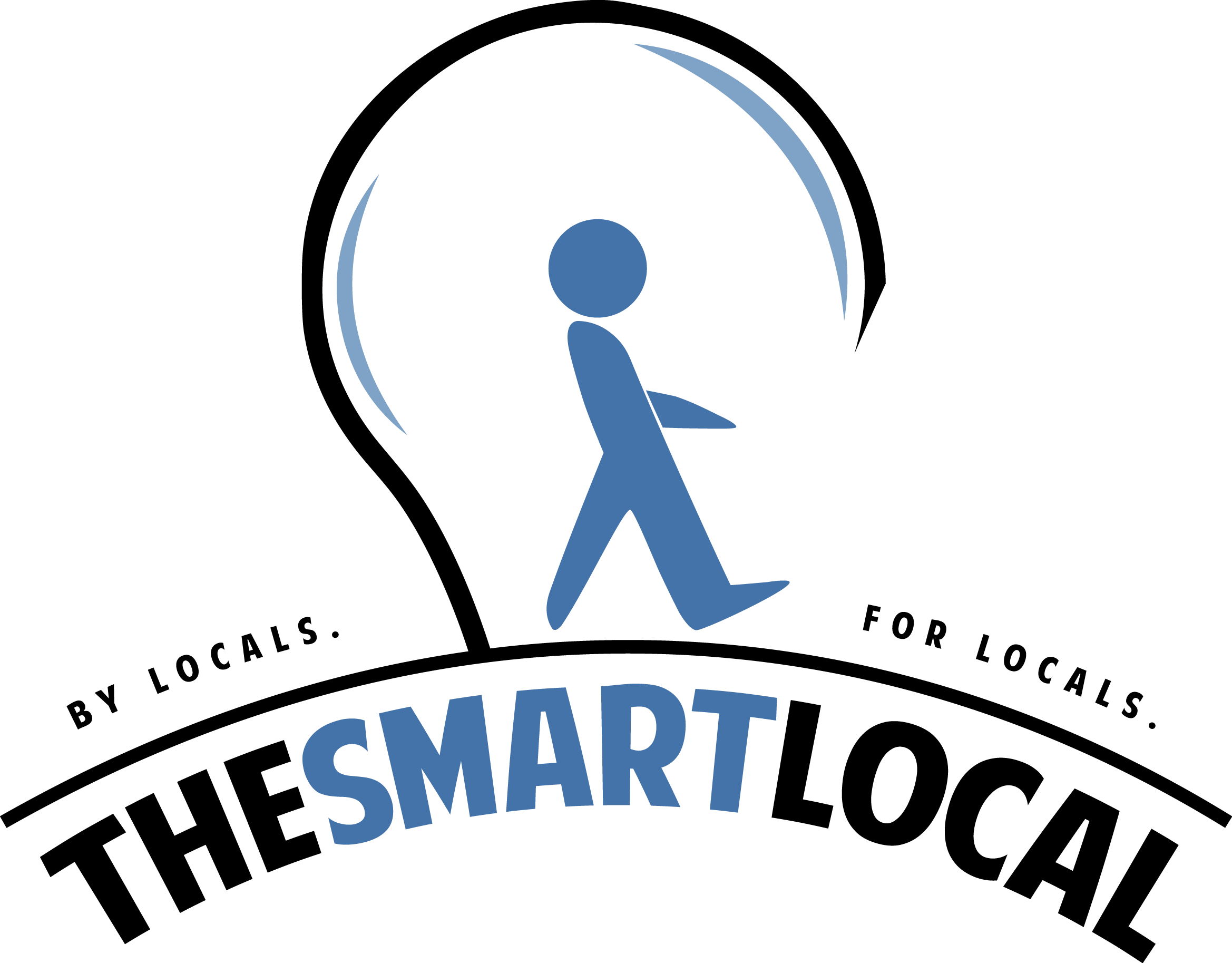 Drop us your email so you won't miss the latest news.