DBS 9.9 deals – Extra Bonus Day
---
Adopting eco-friendly habits and leading a sustainable lifestyle is easier said than done. Many people think that saving the earth means having to fork out more cash, investing in sustainable counterparts for everyday items, activities and services. As part of the DBS 9.9 Extra Bonus Day deals, you'll see that saving the earth can actually save you some money as well.
They've got discounts and cashback deals for groceries, activities, utilities and even classes for kids. All of these promos tie back to doing good for the environment, so you can reap savings while also contributing to a greater cause.
---
– Activities –
---
Made possible through the DBS Travel & Leisure Marketplace, you can now get $8 cashback when you sign up for the Extra Bonus Day campaign and participate in activities hosted by social enterprises. Here are some examples:
---
1. Explore urban farming and kampung harvests
---

Image credit: Edible Garden City
Living in the concrete jungle, us Singaporeans don't get many opportunities to get down and dirty with good ol' nature. Social enterprises like Edible Garden City allow locals to get a rare glimpse into our little red dot's agriculture industry.
You can attend the Edible Garden City Tour: Queenstown Farm for $45/pax, or purchase a RGB Grow Kit at $29 to set up your own mini urban farm at home.

Image credit: Ground-Up Initiative
If you want to try your hand at actual harvesting, sign up for Ground-Up Initiative (GUI)'s Kampung Harvest activity ($50/pax). Take home your own loot of organic lady fingers, bok choy, Chinese spinach, and the exotic winged bean, among others.
---
2. Pick up barista skills in a Brewology Basics workshop
---

Image credit: Bettr Barista
Singaporeans love cafe-hopping, and a good cup of Joe can be tough to beat. To recreate cafe-worthy brews at home and save money on exorbitantly priced brunch dishes, have a go at Bettr Barista's Brewology Basics Workshop.

Image credit: Bettr Barista
At $43/pax, you'll get the full scoop on what the brewing process is like, and the elements behind a well-balanced brew. Having this newfound knowledge will also enable you to better appreciate sustainably sourced beans, and opt for coffee manufactured with a lesser carbon footprint.
---
3. Learn how to preserve flowers and create flower arrangements
---

Image credit: BloomBack
Whether it's to celebrate a momentous occasion like a birthday or anniversary, or turn a regular day instantly special, gorgeous flowers never fail to do the job. We can all agree that bouquets and arrangements cost a pretty penny though, which is where BloomBack comes in.
They're offering a Flower Dome Workshop ($170/pax) to impart the team's skills and expertise, and you'll be able to craft your own breathtaking flower arrangements for future gifts. The workshop will also cover flower preservation, a therapeutic activity allowing you to get closer to nature and appreciate the earth's beautiful offerings.
---
– Groceries –
---
4. Save on sustainably-sourced foods with 8% cashback on groceries
---
Grocery bills contribute quite a bit to our monthly expenses, but a penny saved will be a penny earned with the DBS 9.9 Extra Bonus Day cashback deal.
Just by shopping with your DBS/POSB Card, you'll get to score a sweet 8% cashback* on groceries from places like Amazon Fresh, Cold Storage, Giant, RedMart, Sheng Siong, PRIME Supermarket, and even Don Don Donki.
Additionally, you can get the following perks:
In the spirit of saving the earth, keep a lookout for sustainably-sourced and eco-friendly groceries and fresh produce. You can also play your part in reducing your carbon footprint by bringing along reusable shopping bags instead of disposable plastic bags.
*Cashback is capped at $8 per customer, only valid for groceries transactions made on DBS/POSB Credit and Debit Cards. 
---
– Utilities –
---
5. Switch to a green energy and earn up to $60 rebates plus cashback
---
We can all afford to cut back a little on our utility expenses, and it can also help the environment by reducing energy consumption. That said, it's not entirely realistic to switch off all our appliances, but these green energy options are the next best thing.
Switching to a DBS utility partner will not only help reduce your carbon footprint, but bag you $8 cashback on top of these merchant-specific promos:
Geneco:

Up to $60 rebate

PacificLight:

Up to $60 rebate

iSwitch:

Up to $25 rebate

Sunseap:

Up to $25
All you have to do is sign up for the Extra Bonus Day campaign to get the $8 cashback credited into your DBS/POSB account. Now you can rest easy knowing that your home is powered by renewable energy sources, and rake in some considerable savings as well.
---
– Children's classes –
---
Parents are always on the prowl for kids' activities that are both entertaining and enriching. The DBS Education Marketplace is home to a slew of classes, workshops, and resources such as book bundles and revision packs.
With a DBS/POSB Card in hand, you'll be entitled to a guaranteed $8 cashback when you sign up for the Extra Bonus Day campaign, and up to 15% off your DBS Education Marketplace purchases.
---
6. Let your kids explore mangroves and interact with wildlife
---

Image credit: Young Nautilus
Nothing ignites a young one's hunger to learn quite like letting them explore nature. To ensure a safe and controlled environment where they can roam around and let their curiosity guide them, engage a professional activity provider like Flying Cape.
The Young Nautilus Nature Walks (from $56/pax) sessions allow kids to explore mangroves and learn about animals' natural habitats.
There's also an activity called Joy Of Building (from $180/pax) where participants can get hands-on and craft wildlife dwellings with materials like wood, stones, and mud. DBS/POSB Cardmembers can get up to $33 off the Joy Of Building classes.
---
7. Create DIY musical instruments through recycled materials
---

Note: Image was taken pre-Covid-19.
Image credit: Our Music Studio
Also offered by Flying Cape, Music Sustains Life (from $175.10/pax) is a parent-and-child workshop where participants can learn how to repurpose recyclable materials into nifty musical instruments.
It's a great way for you to bond with your kiddo, and also allow them to develop an interest in musical arts. DBS/POSB Cardmembers will be pleased to know that they can get 15% off this class.
---
Save the earth and save some money with DBS 9.9 Extra Bonus Day
---
They say saving the earth is all about taking baby steps, and you'll be able to see your positive contributions stack up over time. The same can be said for saving money, and these DBS 9.9 Extra Bonus Day deals really allow you to save in all aspects of life.
Whether you're picking up groceries or managing your household utilities, or ferrying your child to an educational class while making time to learn a new skill of your own, there's an exclusive promo to be unlocked with your DBS/POSB Card.
On top of the deals featured above, the DBS 9.9 deals also include:
18% cashback

when you pay with DBS PayLah! on your first hawker or WhyQ transaction

Up to $500 worth of rewards

when you purchase Endowment and Home Contents Insurance Plans

$18 cashback

with min. $1,000 invested in digiportfolio or Unit Trusts with DBS
Just make a transaction on 9th September 2021 to receive the promos accordingly.
---
This post was brought to you by DBS.
Cover image adapted from: TheSmartLocal, BloomBack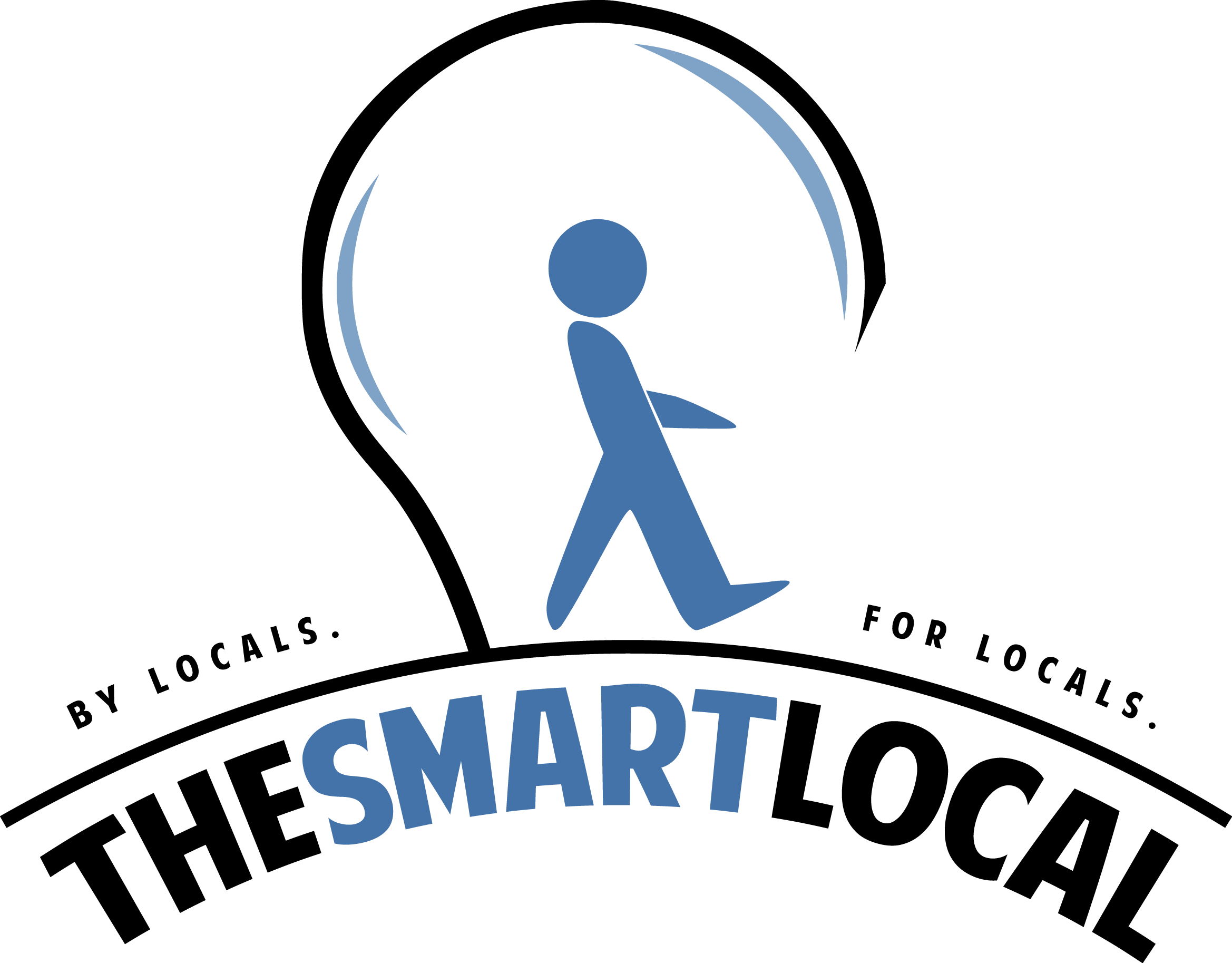 Drop us your email so you won't miss the latest news.